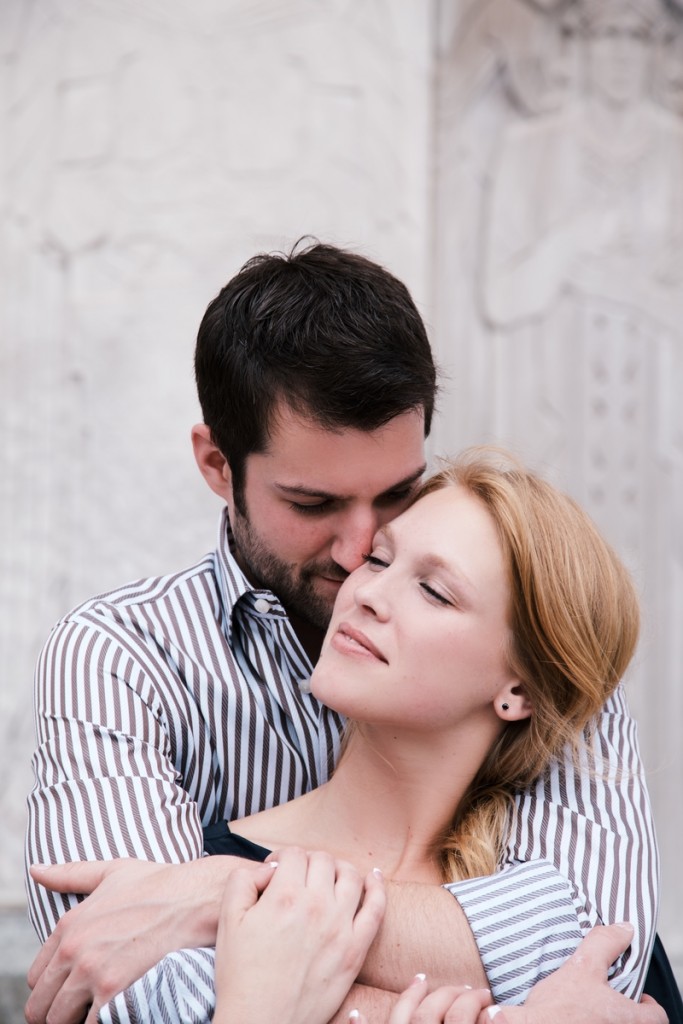 I was the hopelessly romantic teenager who read every book that I could get my hands on about relationships and marriage. The fact that I was already falling in love with the man who would be my husband made me an observant student of the marriages around me.
I read voraciously in an attempt to equip myself with even more knowledge about the mystery of marriage.
Even as I laughed at the appropriate word pictures of Men Are Like Waffles, Women Are Like Spaghetti, I nodded at the wisdom of Love and Respect. I soaked up the advice in Letters to Karen, while I highlighted many a line in Proper Care and Feeding of Husbands.
And slowly, the grain separated from the chaff.
I skimmed more than a few of the formulaic, five-step books about marriage. But the negative emphasis of so many of them left me feeling hopeless.
Instead, it was the books that told the truth about marriage in light of our human sin and selfishness that I kept on my shelves.
It was the practical, down-to-earth, don't-mince-words kind of books that made a powerful impact on my relationships.
It was the books that gave me hope for a joyful, loving marriage with God at the center that gave me the perspective I'd need to carry me through these first ten years.
These are the books I recommend in a heartbeat when a friend asks for my favorite books on marriage. These are the books I leave stacked beside our bed so that I don't forget to re-read them.
These are the books that have colored the lenses through which I view love and marriage . . . .
(This post may contain affiliate links. Read my full disclosure.)
This little gem is an excellent read for single and married alike. My husband and I enjoyed re-reading it recently, soaking up the insight into marital and family relationships that Ravi draws from this old, old love story. Available here –>
Gary Thomas doesn't mince words. Neither does he think God intended marriage to make us happy, but rather to make us holy. That premise makes for an incredibly hard-hitting but excellent book on marriage. Available here –>
I have learned a lot from books about marriage written by women, for women. But there's nothing like having a man explain how what a woman does can make him feel. This book is convicting yet encouraging. A must-read. Available here –>
Feminine Appeal is the Let Me Be a Woman of this generation. Filled with quotes from Elisabeth Elliot as well as many other classic authors, it combines the wisdom of yesteryear with solid, practical, biblical Titus 2 style advice. Highly recommended reading for every woman (and older teen girl). Available here –>
I was given this book at my bridal shower and found it filled with sound biblical advice written in a fun and conversational style. Available here –>
The perfect book to have in your purse or next to your desk, this little gem of a book provides 100 brief reflections on the importance of love and marriage, in a quick and easy-to-read style. Available here –>
This book will challenge your thinking about what submission looks like. Cindy shares many real-life stories (Janet Parshall's is one of my favorite!) about how submission has played out in other marriages. Destroying stereotypes and redefining submission, this is an excellent read. Available here –>
This book is a fascinating glimpse into the way a man's mind and heart work. Shaunti Feldhahn compiled survey results from over a thousand men to get the truth about the way men think and feel. No, the survey results don't describe my man to a T. But the book still left me feeling empowered with understanding about how to better love, serve, and support my man. Available here –>
This little book is practical and challenging. The Ricuccis combine biblical theology with sound marriage advice, inspiring you to change without making you feel like a failure. An excellent wedding gift! Available here –>
The modern-day version of C.S. Lewis' The Four Loves, this is a deep read. It's the kind of book that will challenge singles as well as married couples. It sets truth and fact squarely against cultural norms and traditional theories. Available here –>
I'd love to hear what books have shaped your perspective on marriage and inspired you to love your husband better! *Please share them in the comments…..
Because He Lives,
Gretchen
P.S. Want more reading suggestions for both marrieds and singles? Check out these posts:
Here at Club31Women we recognize that not everyone has the same taste or point of view on books or movies, but we offer these short reviews for your consideration.  Our hope is that you will find something new and wonderful on this list of recommended reading! ~ Lisa Jacobson, Club31Women
*If you'd like these posts delivered directly to your inbox (and get 2 FREE eBooks),Subscribe to CLUB31WOMEN.