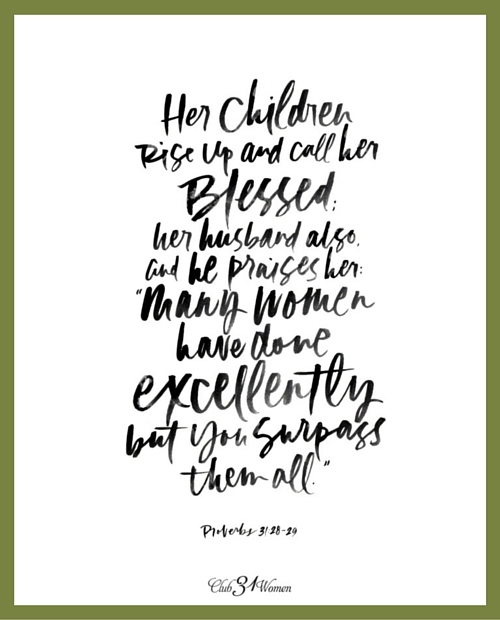 One of my good friends recently commented to me, "Gift-giving is your love language, isn't it!"
I had to laugh. I'd never thought of it quite like that, but yes, I suppose it's true.
I really enjoy giving gifts.
Just little things. Those small presents that say, "Hey, I'm thinking of you." And, "I like you."
That kind of thing.
And if I had my way, I'd send every one of you a box of dark chocolate truffles (my other love language!), but my husband put his foot down there (adding something about the impracticality of mailing out over 30,000 chocolates??). Too bad because that would've been fun! 🙂
Since that plan didn't work, I had another idea and, honestly, it's probably even better because this gift will last (and chocolates don't – at least not around here). So I asked that talented niece of mine if I could hire her to put together something wonderful for us.
Something lovely and encouraging.
Something that went with that gift I offered last Christmas.
And what you see at the top of the page is the result of her efforts! I don't know about you, but I love beautiful words and Scripture. So this gorgeous calligraphy is just the thing!
My way of saying, "I'm thinking of you." And, "I like you."
My gift to you.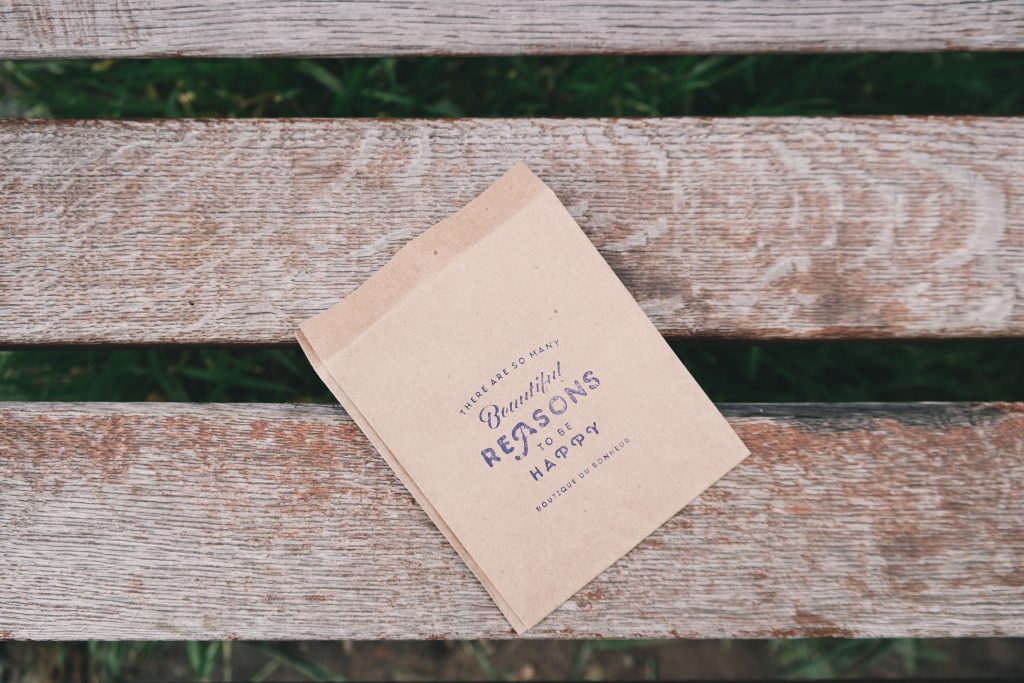 About This Gift
This gift is intended for you, our faithful subscribers, so if you're already a subscriber then simply follow the instructions below and download your gift.
If you are NOT a subscriber, then you'll want to subscribe to Club31Women in the form at the bottom of this article, or here.  Also, please know that you are welcome to share this with family and friends as well! We go by the honor system around here, so if you could just explain to them how it is intended? Thank you, friends!
If you're a new subscriber, then once you fill in your email, you will get a return email asking for confirmation (you might need to check your "spam" or "promotions" tab).  After you confirm, you will begin receiving the new encouraging and inspiring articles in your inbox as they are posted. (Please note, I value your privacy and will not spam or pass this information on to anyone else. Ever. Promise.)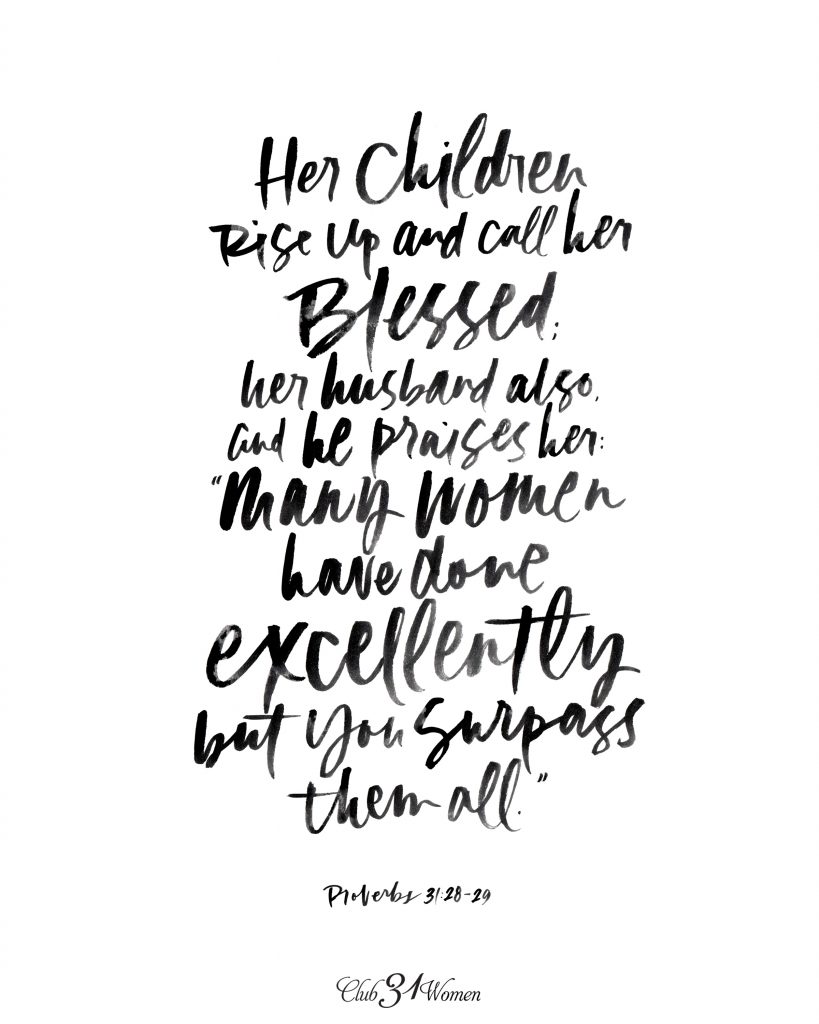 Instructions and Download
This beautiful brush-lettered print is prepared for you to print in a traditional 8X10 format—either taken to a local print shop or easily printed from your home printer. (Further instructions and suggestions found below.)
The lettering is on a plain white background (the green or pink border you see here, is only to make it more visible on your screen) and ready for any style of frame that you prefer.
*If you have troubles downloading, please wait and try again in a few minutes. It's likely due to too many people on at the same time, and so this can momentarily "jam up" the system.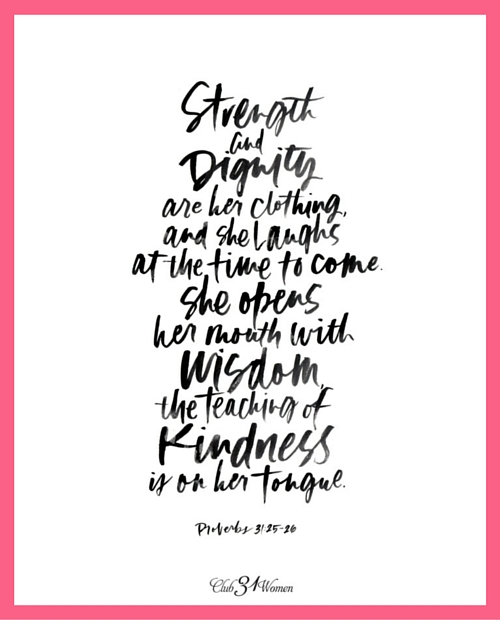 Strength & Dignity
Wouldn't these look lovely placed right next to each other, though? On your desk or maybe framed on the wall. That's what I'm considering doing!
Blessings,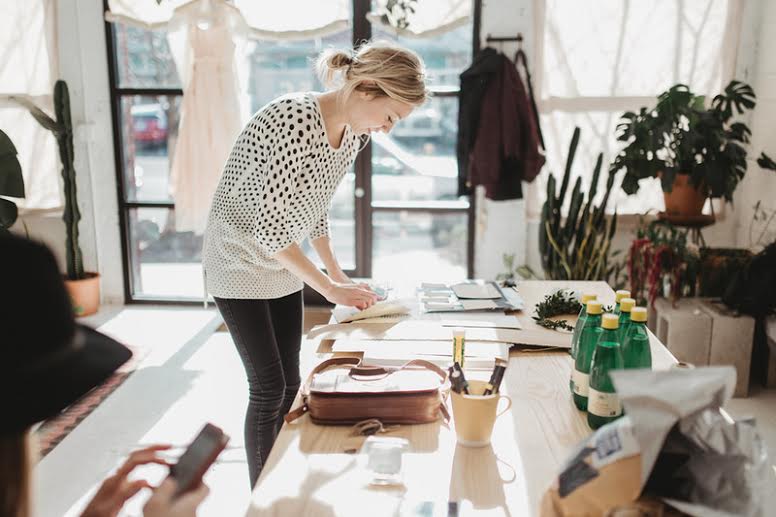 About the Artist
Rachel Jacobson is a one-woman design studio based out of Portland, Oregon. With a background in graphic design and formal calligraphy training, Rachel enjoys working with a wide variety of clients for wedding, event, and small business branding projects in need of calligraphy, hand lettering, and design.
You can find Rachel – and see her beautiful work – on her website and over at Instagram. 
Photo credit: Photo of Rachel is thanks to L.A. Birdie Photography