11 Special Life-Lessons I've Learned from Our Special-Needs Girl
Some days are simply etched in your mind.
Never to be forgotten. And this was one of those days.
I watched the entire thing with my own eyes, so I know that it really happened.
But still.
I couldn't quite believe it.
Maybe it doesn't seem so astonishing. You know, that your 12-year-old would be climbing up the stairs.
One slow step at a time with 16 steps to the top.
I'm sure your 2-year-old long ago accomplished this feat — and with surprising speed at that.
But then again, she probably has the use of both her legs and both her arms.
And our youngest daughter does not.
She does everything with her right arm and not much else. So you see, climbing the staircase was never an option for her.
Oh, not that it ever stopped her daddy from trying. The Man Who Never Gives Up. He worked with her day after day. Crawling alongside her, as he gently pulled her up each step. Showing her how it needed to be done.
But it just wasn't going anywhere, if you know what I mean? And it was too painful for me to watch. So he eventually let up on these daily stair-climbing exercises—–more for my sake than for hers. I couldn't bare to watch the struggle knowing that there wasn't any chance of success.
With only one arm and 16 steps to the top.
It was too much.
So her loving daddy went back to carrying her upstairs to her cozy bed each night. Long after she was too old to be carried like a young child. With her blowing us kisses and calling out a cheery "goodnight" all the way up.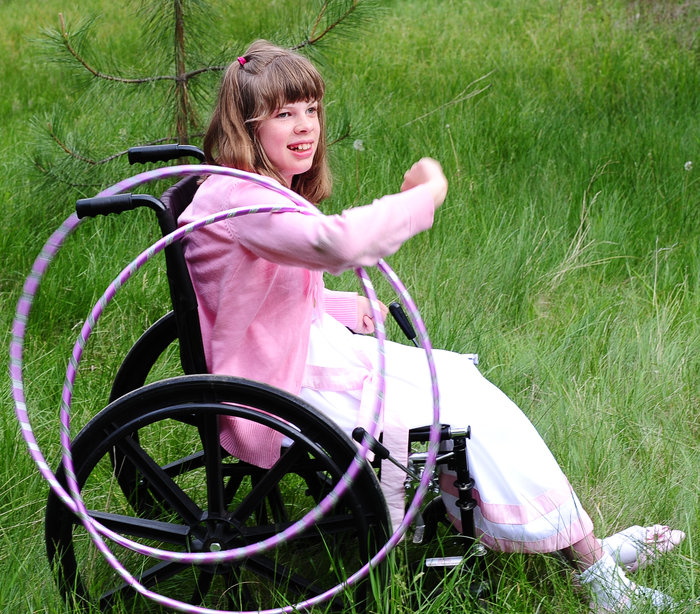 A year or so later, as I sat in my favorite spot in the corner of the couch, I heard a strange sound. An unfamiliar thump and a small groan.
Looking up, I watched as that little girl slowly, but ever-so-determinedly, pulled herself up. Giving it everything she had.
With one arm and up one step.
She made her way up 5 steps before the reality of what I was watching fully set in.
Oh, my child!! Crying out with all my heart.
And the rest of the family came running into the room, afraid of what they might find. But there she was . . . pulling herself up one step . . . and then another.
With only one arm and 16 steps to the top.
The children cheering so loudly by those last few steps that the whole world must have heard the noise. Her big, strong daddy, with proud tears running down his face, shouting even louder than the rest.
13 . . . 14 . . . 15 . . . and then 16!
Her victorious grin when she finally reached that last step forever etched in my mind.
This was the girl who was never supposed to walk, talk, or eat by mouth. We were told she'd never know me or learn to call me mom. She wouldn't be able to learn much of anything. "The damage is just too extensive," they informed us after she was born.
They were wrong. And I can't help but be glad for that.
But you know what else those hospital doctors missed? They forgot to mention how much we would learn from her. And I honestly don't know how they could have left that part out.
We've learned so many important life-lessons from our sweet little special girl.
11 Special Life-Lessons
I've Learned from Our Special-Needs Girl
1. You can accomplish far more than some people might think. If you give it all you've got.
2. Little successes are often actually big successes in disguise.
3. You should never give up on anyone. No matter how discouraging or difficult it may seem.
4. Sometimes victory means taking only one step at a time.
5. Never stop cheering for the ones you love. They need to know that you believe they're going to make it.
6. You can sure bring a lot of joy to someone's life by simply being you. So just be you.
7. It matters less what you start out with than what you do with what's been given you.
8. You should never underestimate the power of prayer. Because miracles still happen.
9. Sometimes God answers prayers in the most amazing ways. She knows me and calls me by my name – mom.
10. And other times He asks us to wait. We look forward to the day when our little girl is completely healed and will dance in Heaven.
11. Sometimes God chooses to glorify Himself best through the broken things. It doesn't always make sense to us, but we know we can trust Him.
He will wipe away every tear from their eyes, and death shall be no more, neither shall there be mourning, nor crying, nor pain anymore, for the former things have passed away. ~ Revelation 21:4
So I don't know if God has been calling you to slowly climb up a long flight of steps , but if He has? I hope you'll give it all you've got. That you'll trust Him to give you the strength you need. That you'll keep climbing and that we'll be cheering for you.
One step at a time and all the way to the top.
In His grace,
(This post may contain affiliate links. Read my full disclosure.)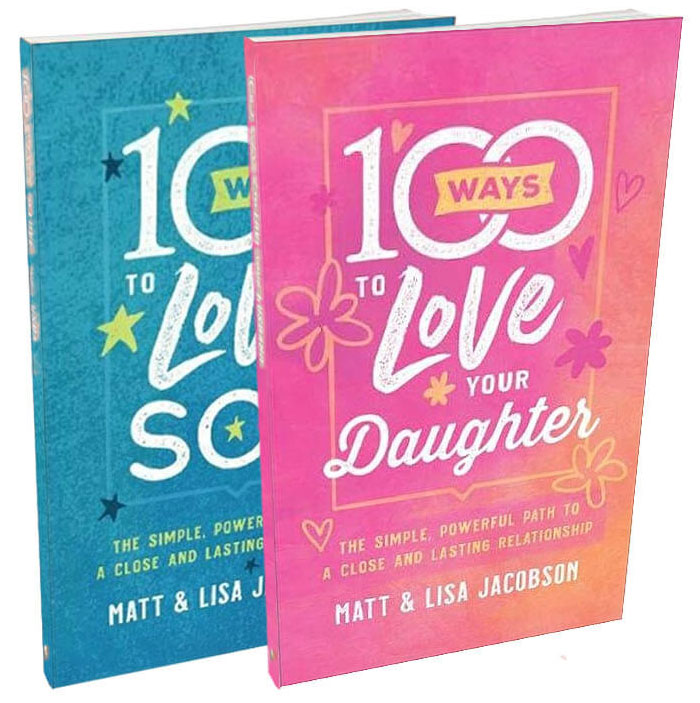 100 Ways to Love to Your Son/Daughter
You love your son and daughter–but that doesn't mean you always know the most effective ways to show that love, ways that will connect with their hearts, and stick with them no matter what life throws their way.
These practical books by the authors of 100 Ways to Love Your Wife and 100 Ways to Love Your Husband give you 100 specific, actionable ideas you can implement to show love to your children, no matter what age they are.
The best part? The short, bite-sized readings make it easy to start right now!