7 Ways to Bring Respect Back into Your Marriage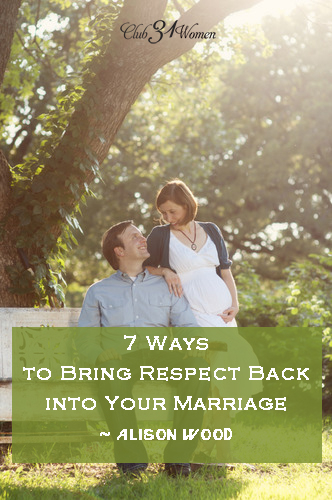 As wives, we desire our husband to love and cherish us.
We want to hear sweet nothings whispered in our ears and have love notes tucked under our pillows with pledges of love from our husbands. We like to feel our husband's arms around us reassuring us of his affection and attention.
But, our husbands have desires too. Three of their strongest desires (in my opinion) would be respect, intimacy and food.
Most of us wives understand that our husband needs food and intimacy. It's kind of common knowledge, but respect?
Yes, respect is a major need that he desires to be fulfilled by you, his wife. You are the one that sees him when he excels and when he fails. You are the one that he has vowed to spend a lifetime with. Yes, he needs respect from you.
But how?
How can we as wives make an honest and deliberate effort to respect our husbands — every single day?
It doesn't come that easy when we know his weaknesses. But we have to, we need to.
Why?
Because most of us chose to marry our husbands. Most of us were not the recipients of an arranged marriage. No, we fell madly in love with one certain man and pledged our life to him. In fact, many of us quoted wedding vows with the words "honor and respect" in them — and we were talking about our husbands!
So if he needs it, and we promised to give it, then we need reminders on how to respect him every single day.
Here are some relevant, everyday tips that you can start using today to bring respect back into your marriage. A wife that respects her man is a wife that is dearly loved. It's true! It's a tested and proven cause and effect. Just try it for yourself!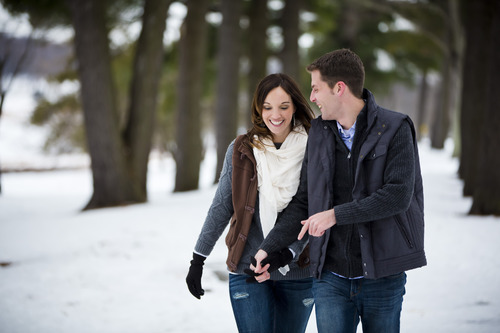 7 Ways to Respect Your Husband
1. Don't nag. Wow, this is a tough one sometimes. Life gets busy and he forgets to fix the sink or cut the grass. Don't muse on these things. Just be patient and wait. Ask that God to remind your husband of those things so you don't feel tempted to repeat requests — over, and over and over again.
Another option? Consider taking the time to figure out how to get the job done yourself, so he can focus on other things. I know you are probably busy too, but if you can squeeze some of his duties into your schedule, you will only reap happy marriage benefits from your sacrifice of love!
2. Just listen. As a busy mom of six, I multi-task. Do you do that too? Sometimes my multi-tasking sneaks its way into my conversations with my husband. As he's relaying current events to me, I may be sweeping or braiding my daughter's hair. But, one small gesture that I can do everyday to show my husband respect is to simply stop and listen. I can put down my broom for a few seconds to give him my undivided attention.
When I focus on him and his words, my body language is saying, "You're important to me and I want to hear what you have to say." Try it today and see an instant positive response form your hubby!
3. Don't correct. This is definitely a pet peeve of mine. Countless times my husband and I have been engaged in a conversation with another couple and the wife continually interrupts. "No, honey. There were three men in the store." "No, Sweetie, you picked up the green one." She has to correct him — or else the story would never be the same.
Don't be that wife. I have yet to meet a husband that enjoys his wife interrupting his conversations or correct him — especially in public. It belittles him and only adds tension to your marriage.
4. Give thanks. Did he take the family out to dinner? Did he lead the family in devotions? Did he change the light bulb? From the simplest to the most difficult tasks and gestures, thank him. Verbalizing your gratitude shows your husband that you truly respect the work he does — no matter how small or big.
5. Praise him. Do you love your husband's eyes? Tell him. Does he have an impressive baritone voice? Let him know you're his biggest fan. Is a a loving father to your children? Tell him so. Take every opportunity to praise your husband. He'll love it, and focusing on your husband's talents and abilities will cause your heart to respect him more.
6. Give him his own space. Men like to have their own little cubby away from everyone else. This "man cave" is a place he can go to be alone and just think. Especially if he's a dad, there will be times when he needs to get away. Let him have that space and furnish it as he desires.
7. Welcome his advances. Nothing makes a man feel disrespected more than a wife that pushes away his physical advances. It makes him feel undesirable. Lean in to that kiss, squeeze extra tight on that hug and focus on your special physical relationship that only you two share. Enjoying the physical part of the marriage is one of the most powerful ways to let your husband know he has your respect.
Respecting our husbands doesn't always come easy. It's something that God had to give us clear instructions to do. But if we do strive to respect our husbands, then we will experience a happy, close-knit marriage that few people get to experience.
Respect your husband now and cultivate a strong marriage that provides a strong foundation for a happy home.
DO YOU DESIRE TO HAVE A HAPPY HOME?
Many times we think happy homes only exist in fairy tales. Happily ever after can become your family's story! In my new ebook 25 Days to a Happier Home I take you through 100 plus pages of 25 daily challenges that inspire you to create a happier home for your family. Parenting, marriage, home-making and financial issues are all addressed in this new book. Honest wife-to-wife and mom-to-mom advice helps encourage you to complete each challenge and continue molding your home into one of the most pleasant places on earth!
This post may contain affiliate links through which Club31Women might get a small compensation – with no additional cost to you.  See my disclosure policy here.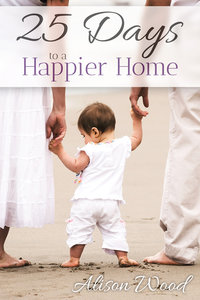 25 Days to a Happier Home
is available in an easy-to-read format that is available for most reading devices. Join the happier home challenges today — your family is worth it!
You can get a copy of the book HERE
:
25 Days to a Happier Home

Alison Wood is a mom of six kiddos, wife to one amazing husband, church-planting missionary in Southeast Asia and a parenting writer for online magazines. She encourages wives and moms at Pint-sized Treasures Follow her there!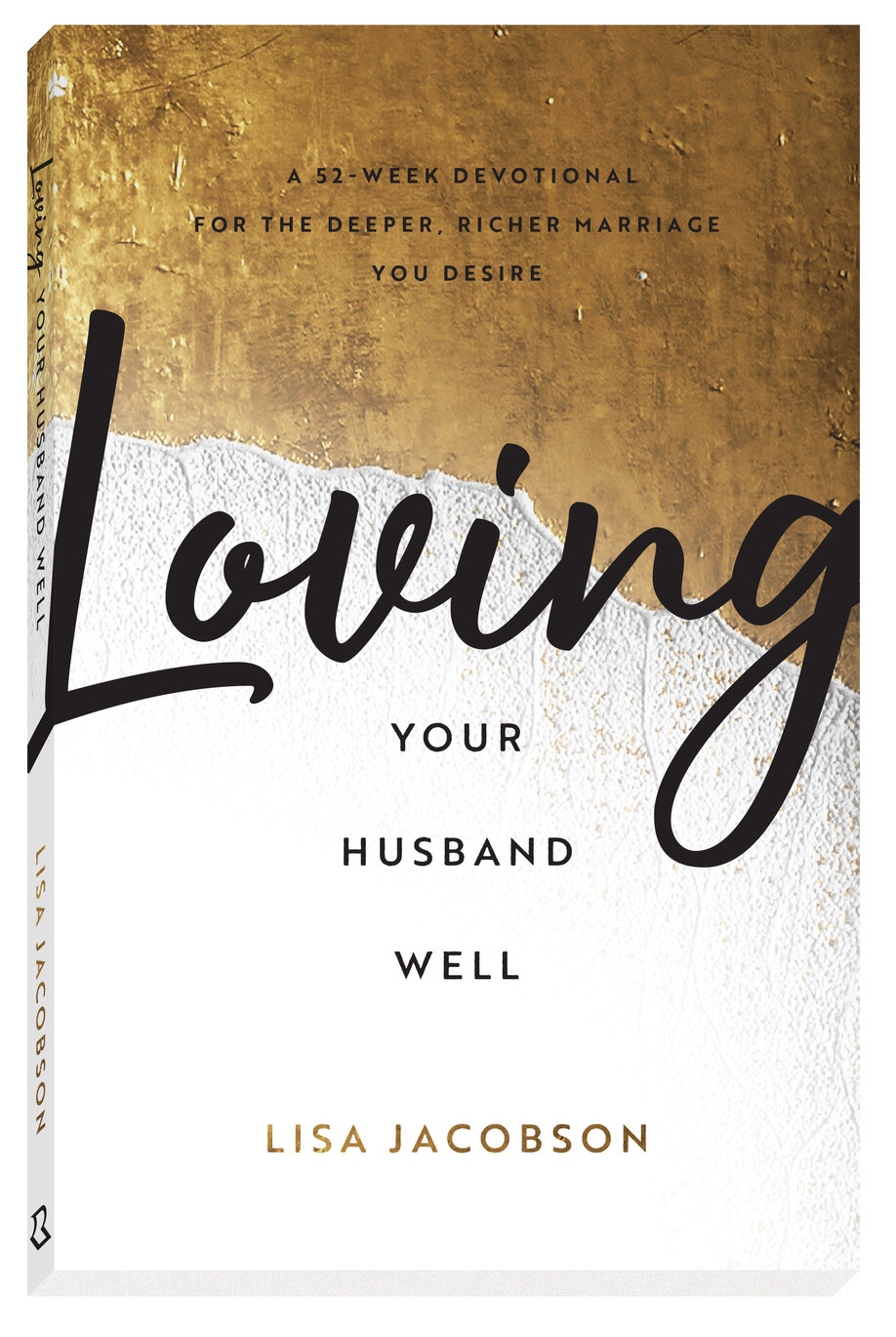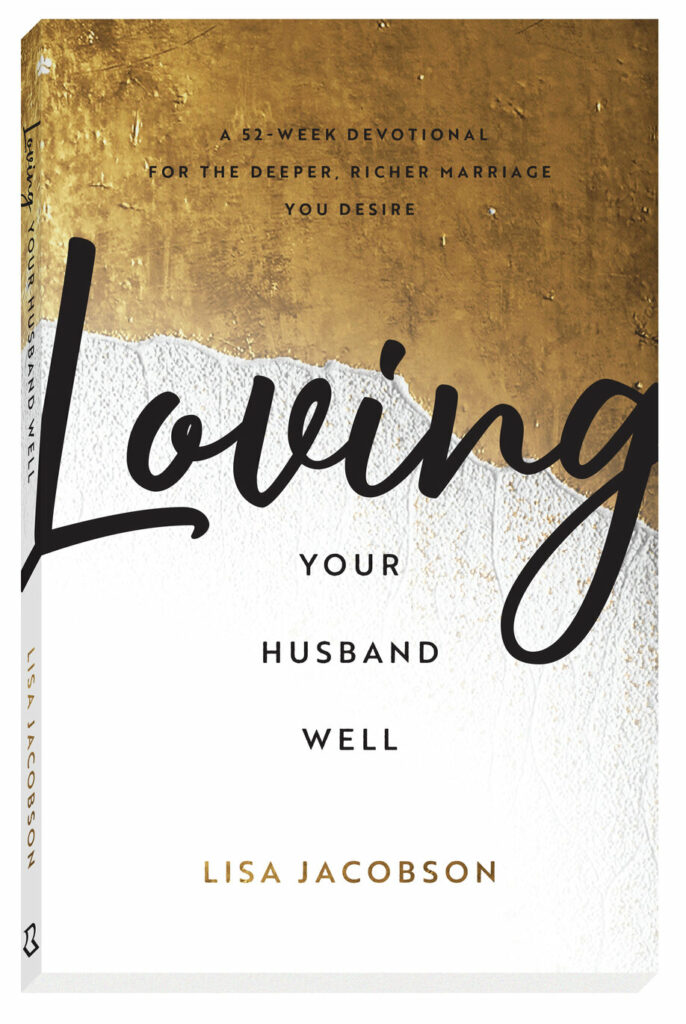 A 52-Week Devotional for the Deeper, Richer Marriage You Desire
An intimate, loving marriage is so much closer than you think

Imagine if, at the end of the year, despite your busy schedules and all the demands on your time and attention, you and your husband were more in sync, more connected, and more in love than ever before. Sounds amazing, right?

That kind of marriage is what is waiting for you as you read through the fifty-two weekly devotions in Loving Your Husband Well. Each entry includes a specific theme, related Scripture, a powerful devotion, thoughts for further reflection, practical ideas, and a prayer, all designed to help you love, cherish, and serve the man who shares life's journey with you.