So what does a mother of 8 kids do for Mother's Day?
I bet you guys really do it up big over there!
That's what I often hear.
But we don't do it up big.
On the contrary, I'd say we do it up small.
Small in the very best sense.
I wouldn't be surprised if the young boys whipped up some breakfast for me, with the help of their dad. Likely it will be fried eggs (our 12 year old makes the best fried eggs!) and toast (if I remember to pick up bread before then) and maybe some fresh fruit too.
Knowing the girls, they'll make an effort to decorate the table with something special—fresh flowers from our yard if they're to be had.
And coffee, of course. Always French-press coffee. 😉
So, no, we don't really go all-out for Mother's Day around here.
No extravagant presents. No big speeches. And no fancy brunches.
Why?
Because it's the little things that mean the most to me.
Kind words.
Thoughtful acts.
Warm hugs and sweet kisses.
Because I'm a mom. Just like you.
And what do we want more than anything?
Mostly we want to know that we're loved and appreciated.
So one of our daughters, Vienna, made this beautiful note for me and I loved it so much that I wanted to share it with you too.
My gift to you.
Something to share with your own mom.
Or maybe share with another older woman in your life that has been like a mom to you.
Or maybe just for you. To hang in your kitchen or some other favorite spot to remind you of all that you are.
Because you are loved.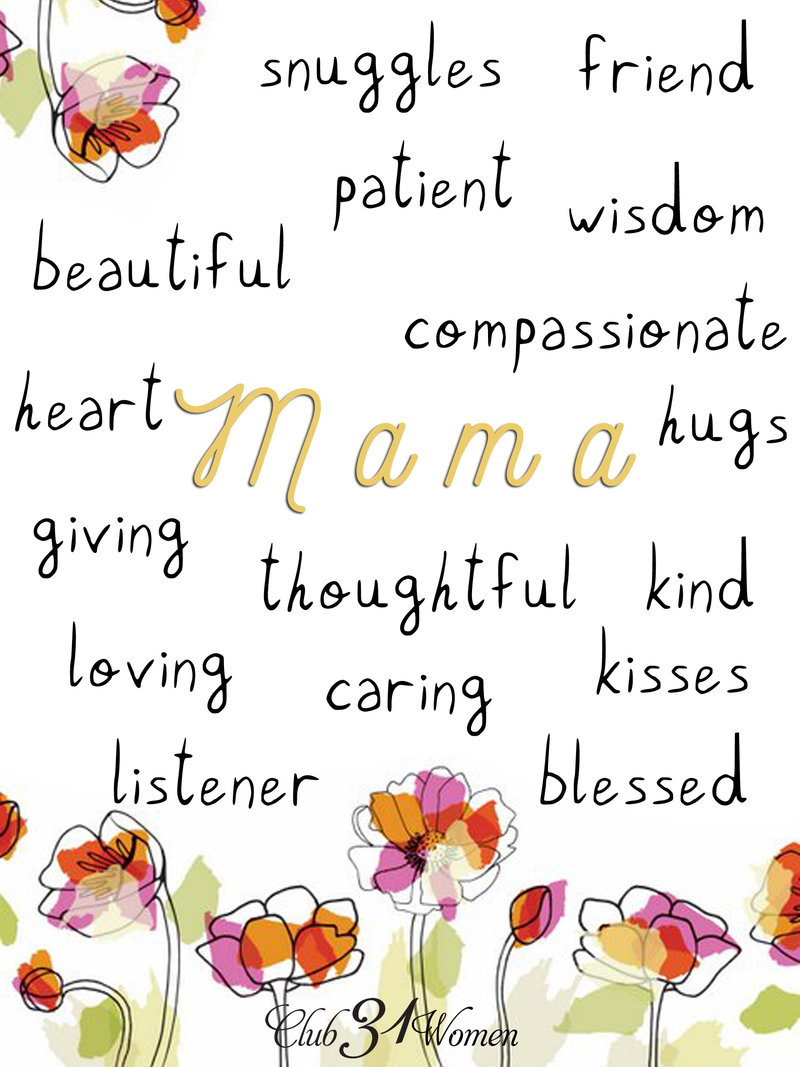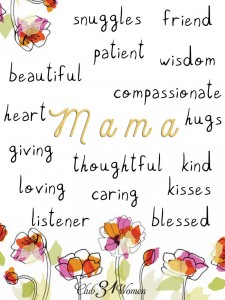 Click below to download:
Her children rise up and call her blessed;


Her husband also, and he praises her. ~ Proverbs 31:28
A gift of love for you.
In His grace,