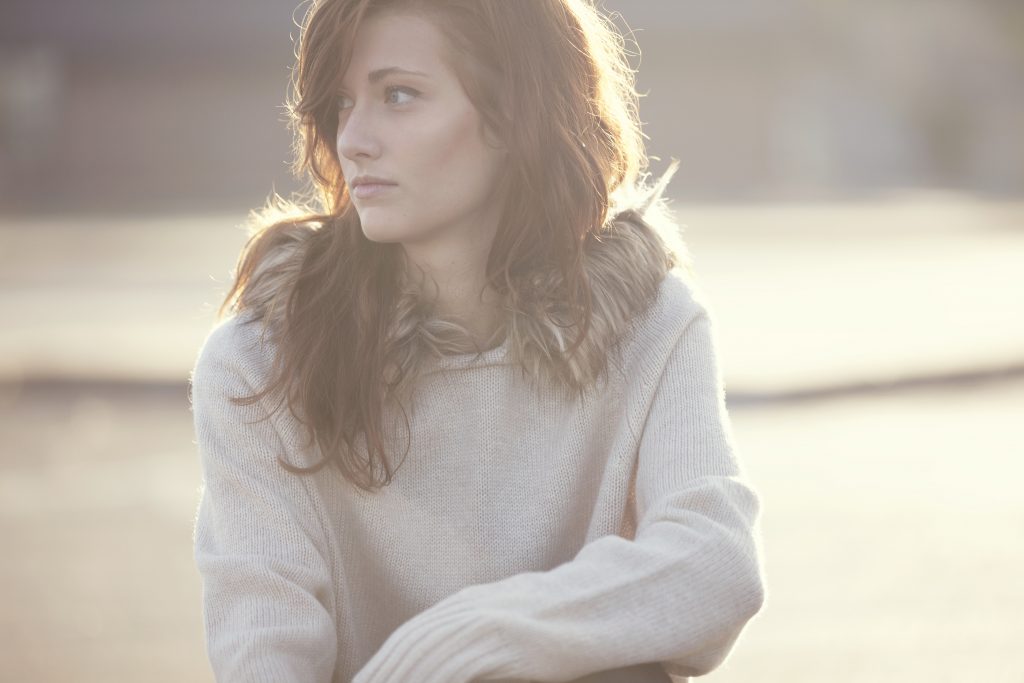 Strong, smooth, and soaring.
Isn't that the way our life is supposed to go?
Isn't that what they tell us in most movies, magazines, and on social media? Maybe we even hear it from close friends and in church.
Success.
That's the goal. That's the expectation.
But what if your life doesn't seem to follow this cheery script? And it's no fault of your own.
Your challenges are not merely a matter of "trying harder' or "working more." Your problems are not going to be solved by simply "pulling yourself together."
But not many – if any – of the people around you actually understand.
Illness. Job loss. Disappointment. Heartbreak.
You're facing trials that threaten to overwhelm you.
And you can feel the bitterness creeping in.
Yet what if it could be different? What if rather than growing bitter, you could grow beautiful instead?
Here's some solid encouragement for you – or for someone you might know – that could use a bright word in a dark time…..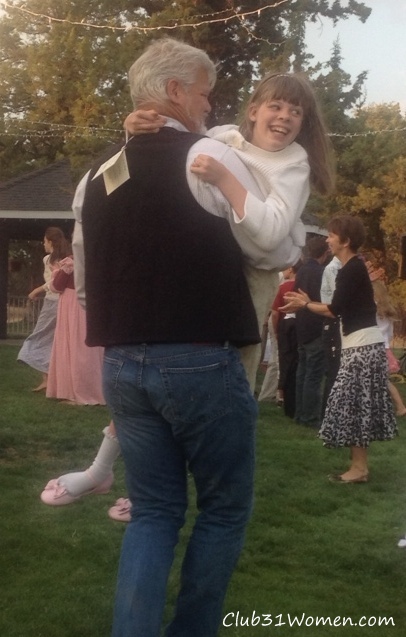 Download Printable HERE: Are Your Trials Making You Bitter or Beautiful?
*All Scripture verses are from the ESV Bible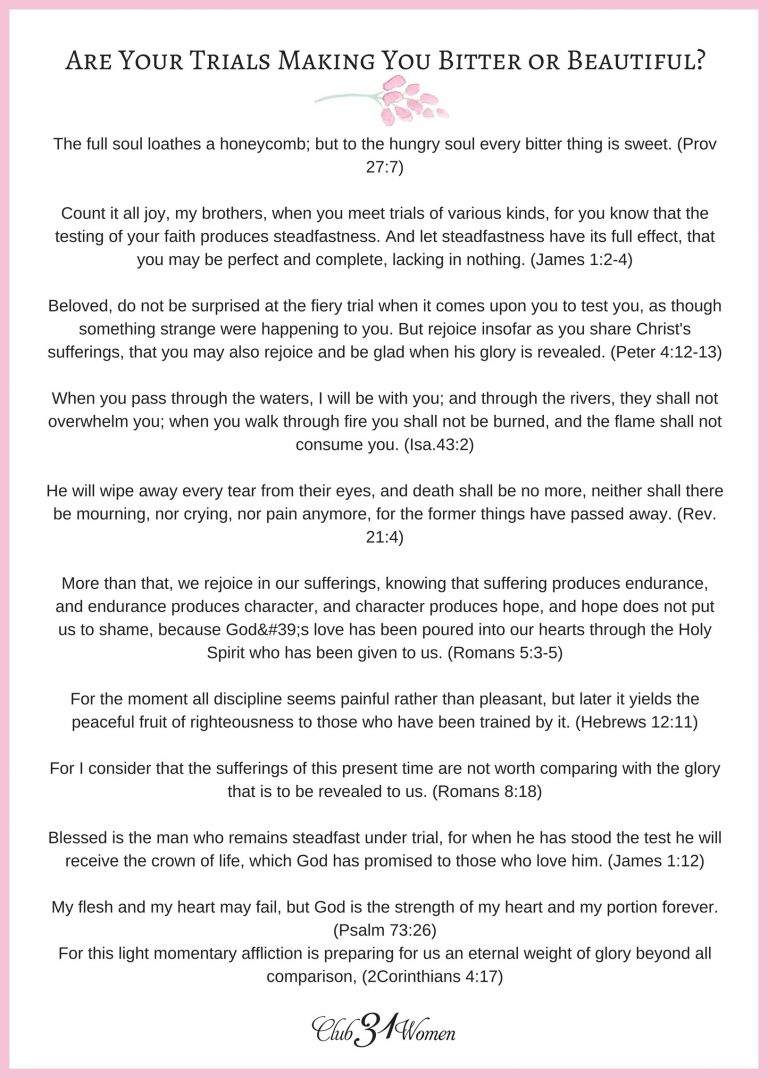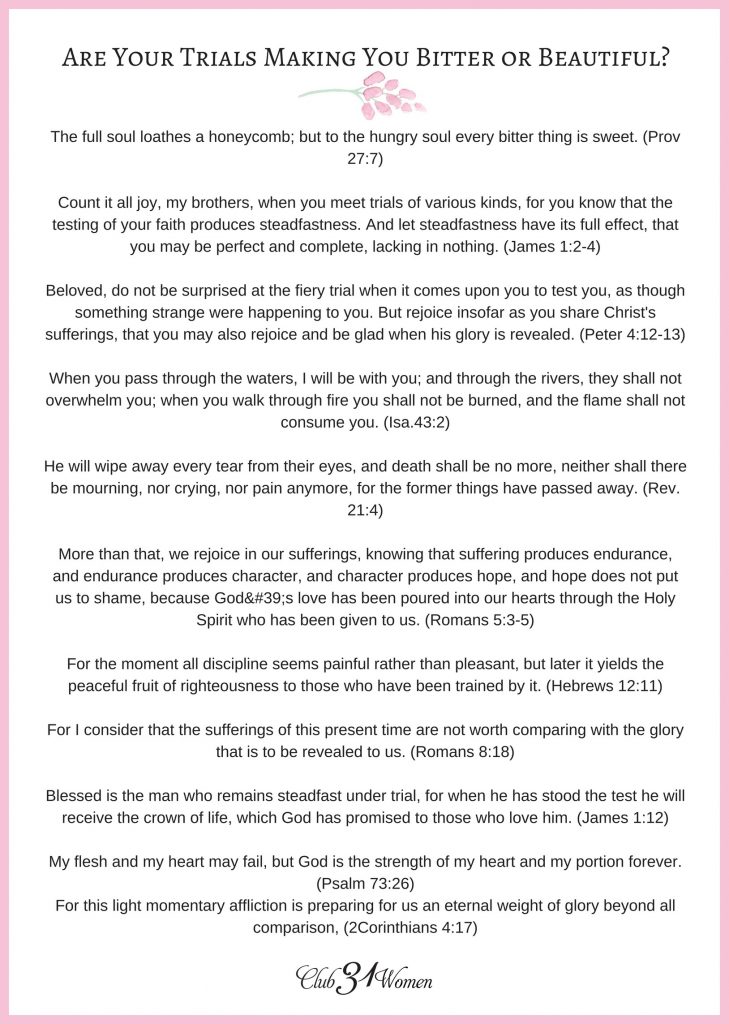 If you have troubles downloading, please wait and try again in a few minutes. It's likely due to too many people on at the same time, and so this can momentarily "jam up" the system.
And if you have a question you'd like me to address, you can ask it here: Connect with Lisa
Thank you for joining me and sharing Real Life together! I'll look forward to talking with you again next week!!
*I'd love to hear from you too, so please say what's on your heart, share your hope, and/or ask a question in the comments below! I think you'll find there's a beautiful and supportive community here at Club31Women.
In His Grace,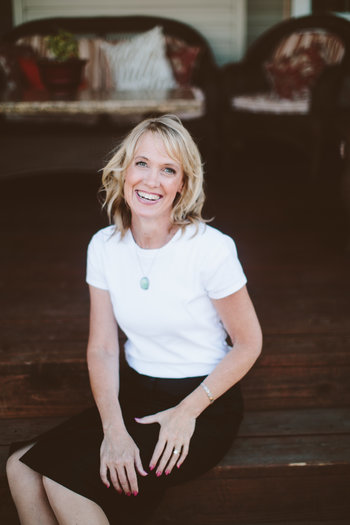 On Instagram? I'd love to have you follow me over there @Club31Women!
Save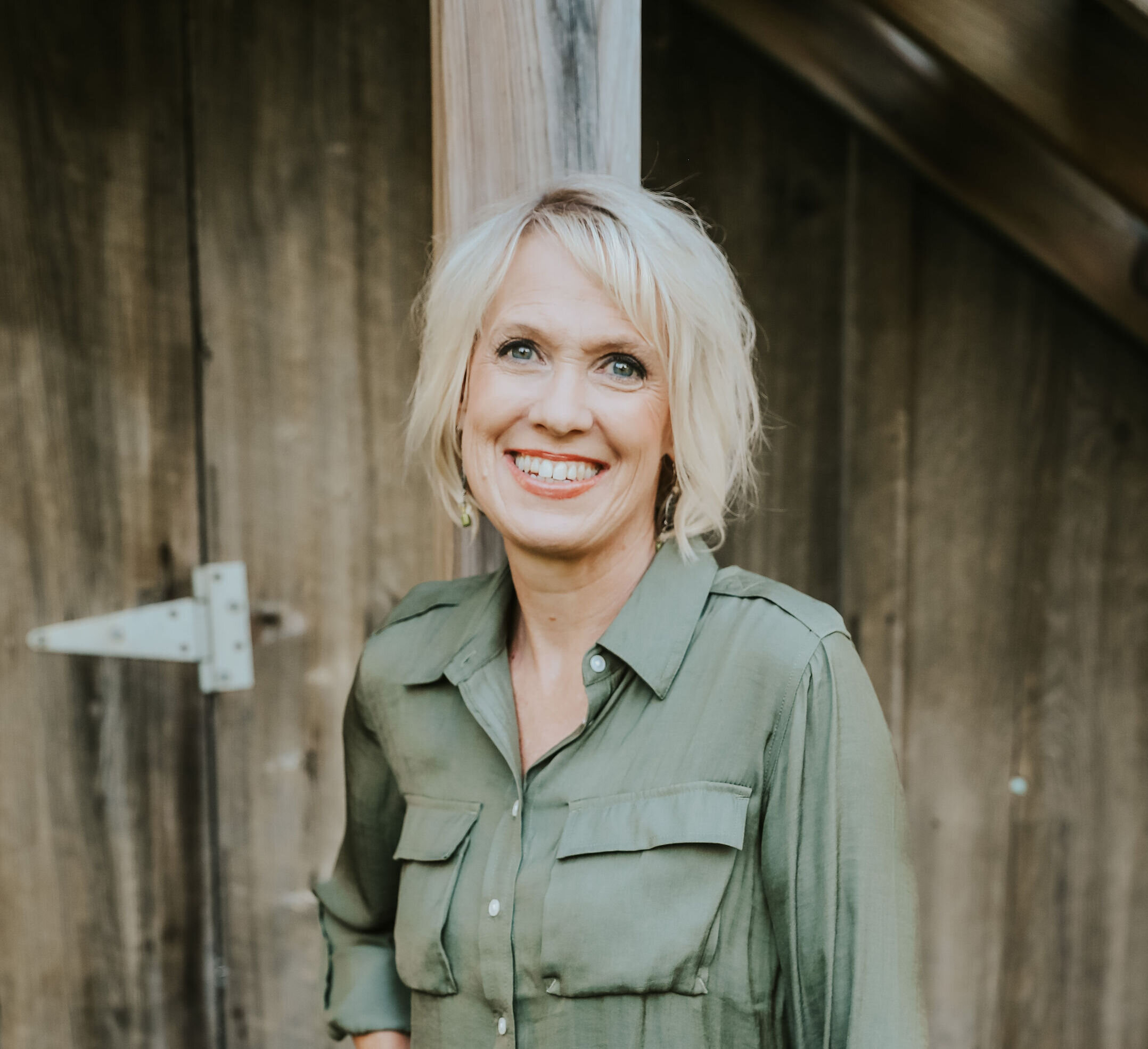 Lisa is the happily-ever-after wife of Matt Jacobson and together they enjoy raising and home-educating their 8 children in the beautiful Pacific Northwest. She encourages women to embrace the rich life of loving relationships and the high calling of being a wife and mother. Lisa is the author of 100 Ways to Love Your Husband and her husband is the author of 100 Ways to Love Your Wife. Matt and Lisa are also the co-hosts of the FAITHFUL LIFE podcast where they talk about what it means to be a biblical Christian in marriage, parenting, church, and culture.