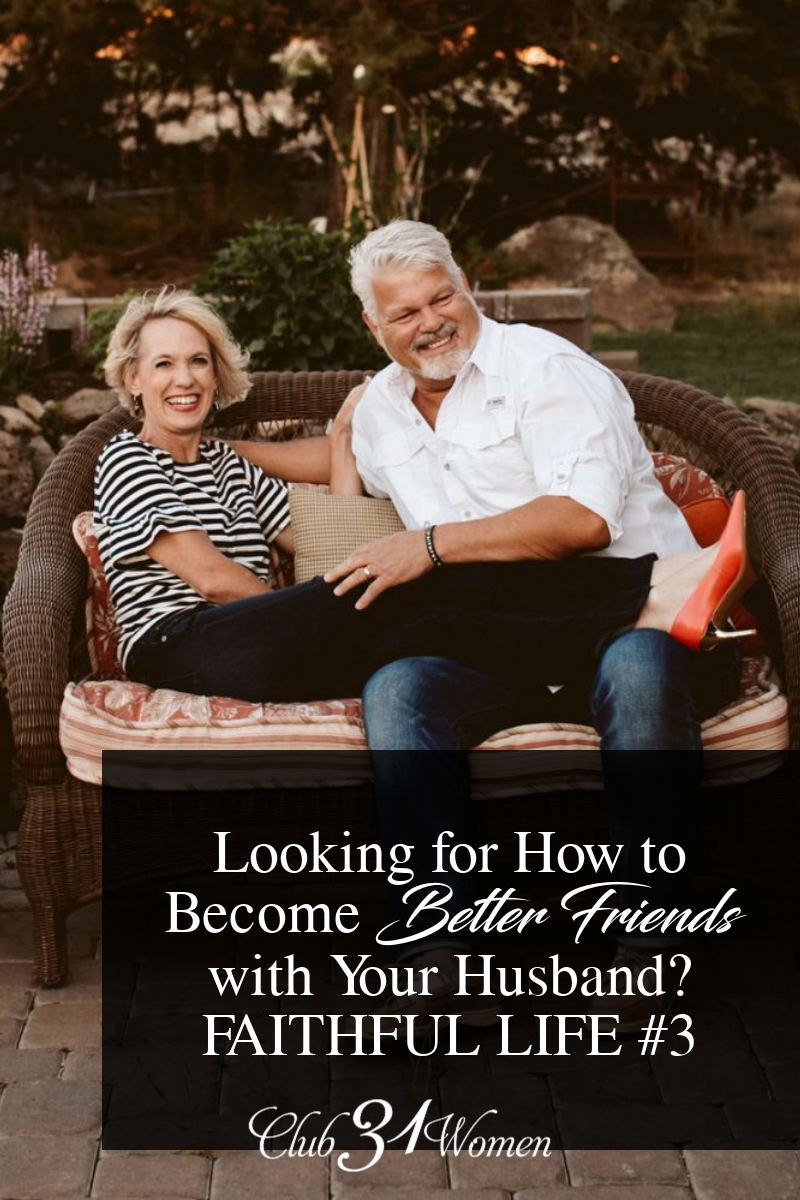 My husband often introduces me as his girlfriend.
Ever-so-slightly embarrassing.
He'll say it to the barista at Starbucks, or the cashier in the check-out line of the grocery store. Even to the new couple we met at the end-of-the-year barbeque.
After 26 years, you'd think I'd get used to it, but it still makes me blush.
And smile.
I always hurry to add that I also happen to be his wife –an important fact to establish when you have eight children together.
And I'll flash my wedding ring to prove it if necessary.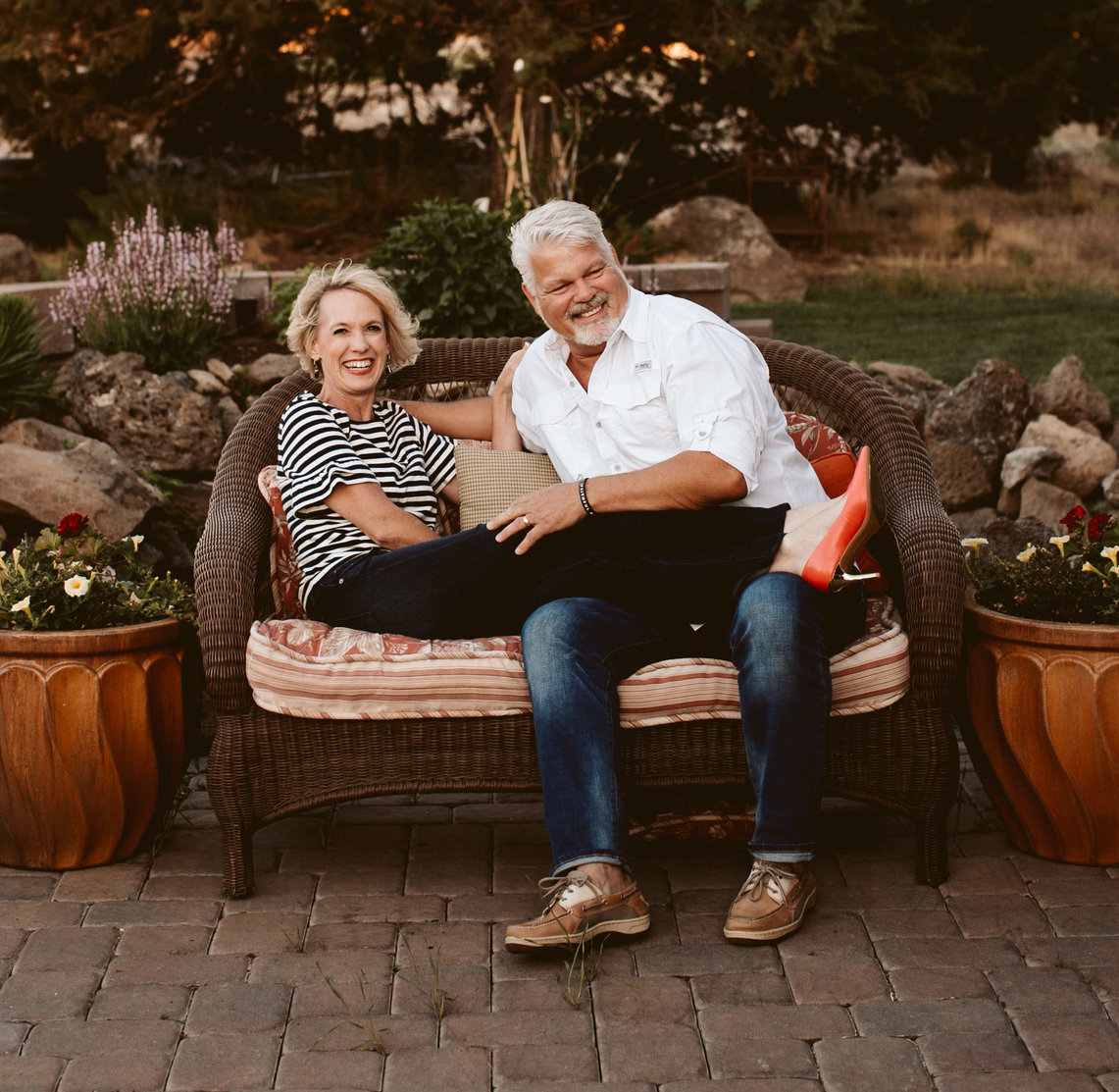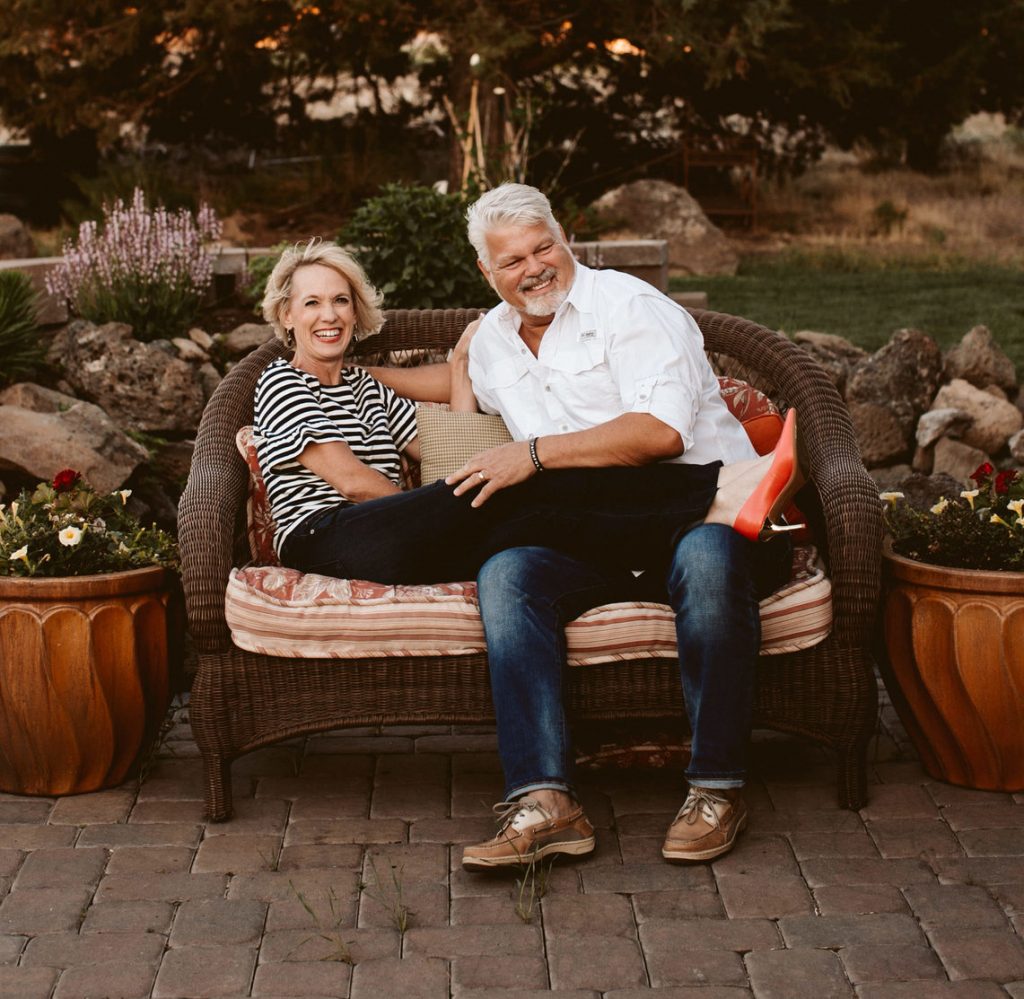 I think he gets some kind of odd gratification out of my embarrassment.
Then pretends to protest, "What . . . you are my girlfriend, aren't you?"
Yes, well . . .
It's true: I am a girl. And I am his friend. A close friend.
The best of friends, really.
So I guess that does make me his girlfriend.
And like most good friendships, ours has grown over time. We've had to invest in our friendship and look after it.
So many times people think it's because we somehow just "click." But while there might be some "clicking" between us, it's more than that. Far more than that.
It wasn't as though we instantly became best friends. It's been a long, purposeful process.
Today on our FAITHFUL LIFE Podcast, Matt and I share more about how we became such good friends…and practical ways you can grow closer to your spouse too!
How to become better friends with your husband
By spending time together. I know. You're going to tell me how busy you are. I understand busy. And yet I figure I manage to get a shower (usually) and several meals a day. That's because it's a priority with me. I need these things.
I also need time with my husband, so I can make that happen too.
By being nice to him. Do you know how you're super sweet to your girlfriends? Smile and cheer them on? Do nice things for them? Yeah, well, it's kinda the same here. This friendship is no different.
Play nice.
By being interested in his stuff. So I have one friend who is really into gardening. And another who is into goats. I am not particularly keen on either of those things – but since it's my friends we're talking about here, I've decided to be interested. For their sakes.
Same with my husband.
By having fun together. Friendships are never all business, are they? Of course not! It's not like you sit down with your girlfriend and constantly go over the budget, or decide who is going to drive which child where. No, you sip coffee, go fun places and laugh at each other's stories!
Hello . . . ?
By praying for him. If you're a friend of mine, then you already know that I pray for you. I can't always get away from the kids or write long emails, but you can count on my praying for you. It's one of my "love gifts" to my friends.
And I pray for my husband and he knows it.
Just this past weekend Matthew was out-of-town on a business trip and called to ask me to pray for him about a particular issue. I started praying as soon as I hung up the phone.
Because that's what friends do.
So if you ever run into my husband and he introduces me as his girlfriend, just smile and go along with it, will you?
Maybe even tell him that you feel like you already know him . . . since Lisa talks so much about her boyfriend.
Blessings,
Lisa Jacobson
FAITHFUL LIFE podcast
Matt and Lisa Jacobson, authors of 100 Ways to Love Your Husband and 100 Ways to Love Your Wife, are the hosts of a weekly podcast to talk about what it means to be a biblical Christian in marriage, parenting, church, and culture. Matt and Lisa offer deep encouragement, along with practical steps and true-life stories, as we grow in walking the faithful life together.
Subscribe to the FAITHFUL LIFE Podcast
Subscribe to the podcast on iTunes, Google Play, Google Podcasts, Spotify, iHeartRadio, Stitcher, Castbox, or (my personal favorite) Pocket Casts. Get notified each week when a new episode is available! New to podcasts...but don't know where to start? It's quite simple. Click here to learn more!
Lisa is the happily-ever-after wife of Matt Jacobson and together they enjoy raising and home-educating their 8 children in the beautiful Pacific Northwest. She encourages women to embrace the rich life of loving relationships and the high calling of being a wife and mother. Lisa is the author of 100 Ways to Love Your Husband and her husband is the author of 100 Ways to Love Your Wife. Matt and Lisa are also the co-hosts of the FAITHFUL LIFE podcast where they talk about what it means to be a biblical Christian in marriage, parenting, church, and culture.