6 Easy Ways to Boost Your Immune System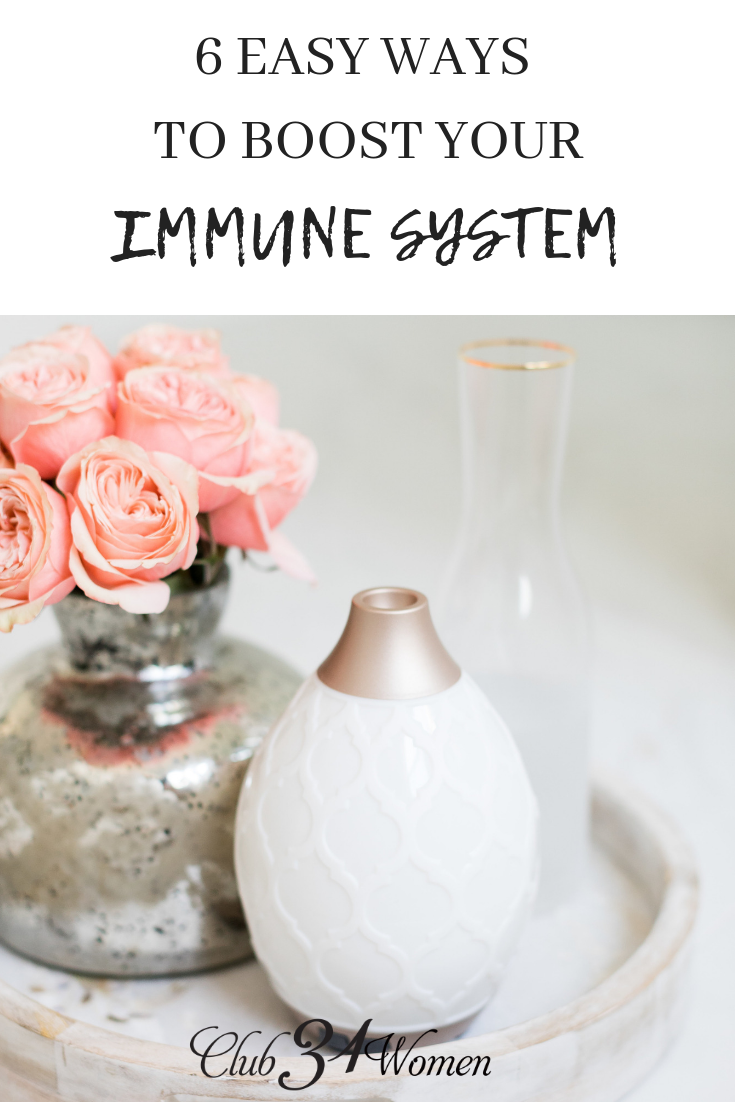 oh hi!
You've not seen me around here yet, but I'm hoping you like this because they'll be a few more posts like it coming soon. 😉 Since we haven't met before, my name is Cambria and I am Lisa's fourth child and third daughter.
There are a few things I'm borderline obsessed with: pugs, parties, coffee, and recently, health. Exercise, vitamins, essential oils—you name it! I have begun to love doing everything I can to promote good health—both for myself and for others.
Maybe it's the way I grew up because my mom was really into it too (umm...mother of 8 kids?).
Or maybe because I hate being sick more than anything. Seriously, there is no time for this!
But in any case, I found myself picking up where my mom left off when I moved out on my own.
And I've learned a TON along the way, and so I'm excited to share with you!
This post may contain affiliate links through which Club31Women might get a small compensation – with no additional cost to you.  See my disclosure policy here.
6 Easy Ways to Boost Your Immune System
You have to start somewhere, right? So let's begin with ways of protecting yourself from the common cold and more. If you're single like me or maybe a mother with young children, you probably want simple, so that's what I have here for you today!
1. Get Enough Sleep
You might already be aware of this, but it is absolutely critical! If you're not getting enough sleep, it doesn't matter what medications you're taking, what foods you're eating, or anything else you're doing to stay healthy. If you constantly struggle with falling sick, review your sleeping pattern. Most adults need between 7-9 hours of sleep per night.
2. Exercise Regularly
I'm not saying you need to go out and sign up for a CycleBar class, but try to get a minimum of 20-30 minutes of exercise in each day. If you have a busy schedule or aren't into working out – hello 😉 – start with something doable!
a. Bike ride
b. Walk
c. Run
d. Try a simple routine like this one:
20 walking lunges – 10 each leg
Jog in place for 2 minutes
3. Increase Sunshine Intake
Try to get in around 15-30 minutes of sunshine in per day! If you research the subject, you'll discover how a lack of sunlight can affect our mood and health. Do you live in an area that is not very sunshiny? Invest in a Happy Lamp! – I know right, SO cute?! – or a regular dose of Vitamin D3!
These Amazing Essential Oils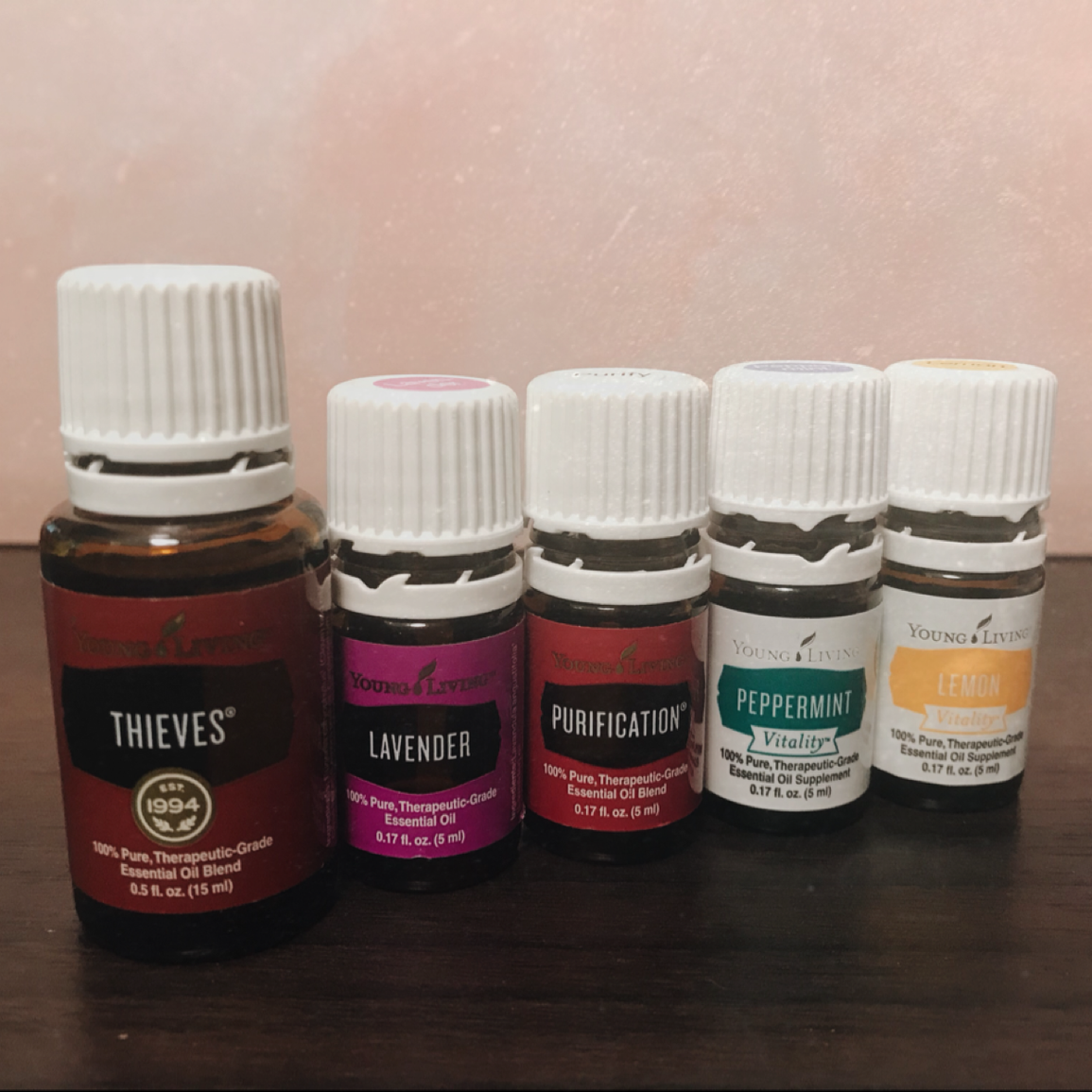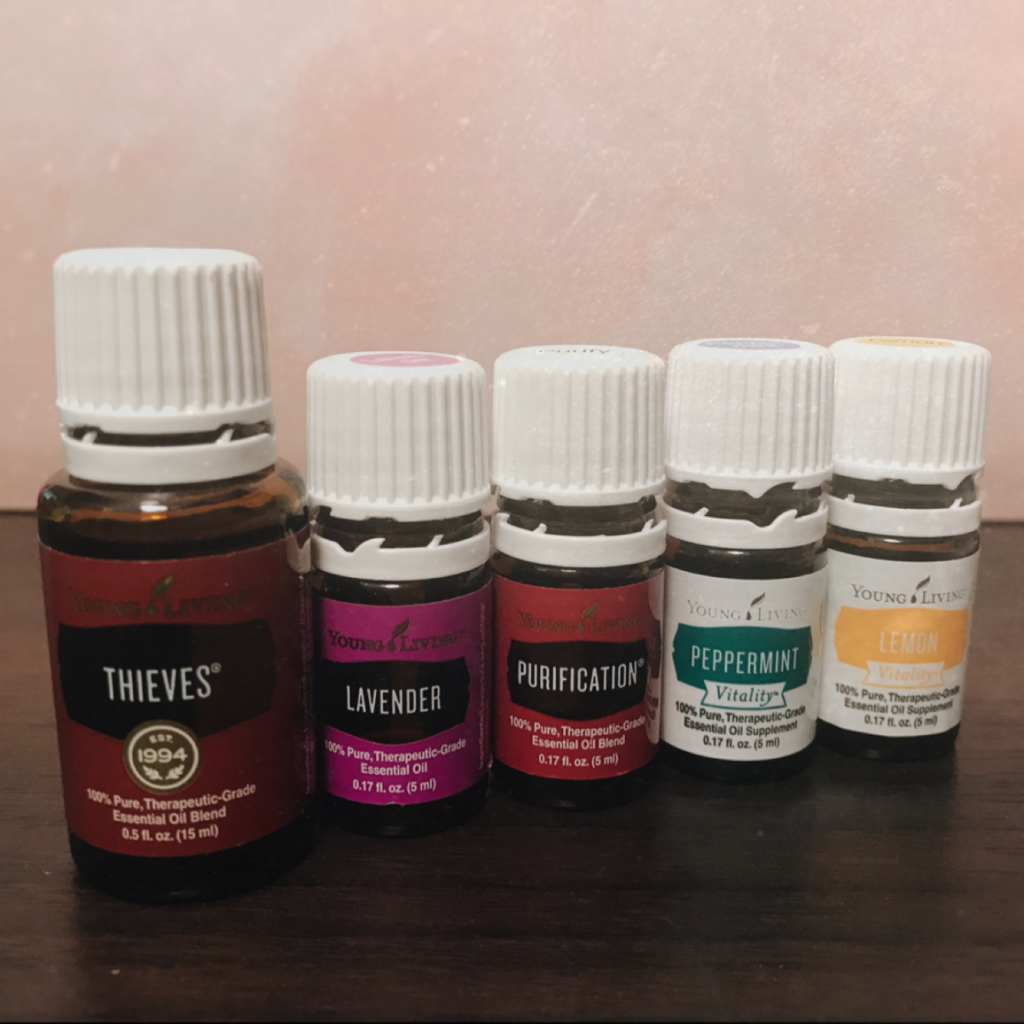 You must know, that when I was first introduced to them a few years ago, I was skeptical about essential oils, to say the least. Now? I cannot even begin to tell you how vital they have become in my life. Not only do I use Young Living's products and oils for immune support, but they are an integrated part of my everyday life, from my skincare routine to my meals.
Especially with school having started and cold weather creeping around the corner, it's important to start preventive methods now if we are going to avoid spending all Fall and Winter nursing a headache and cough.
Below are my top 3 ways to use oils for immune support!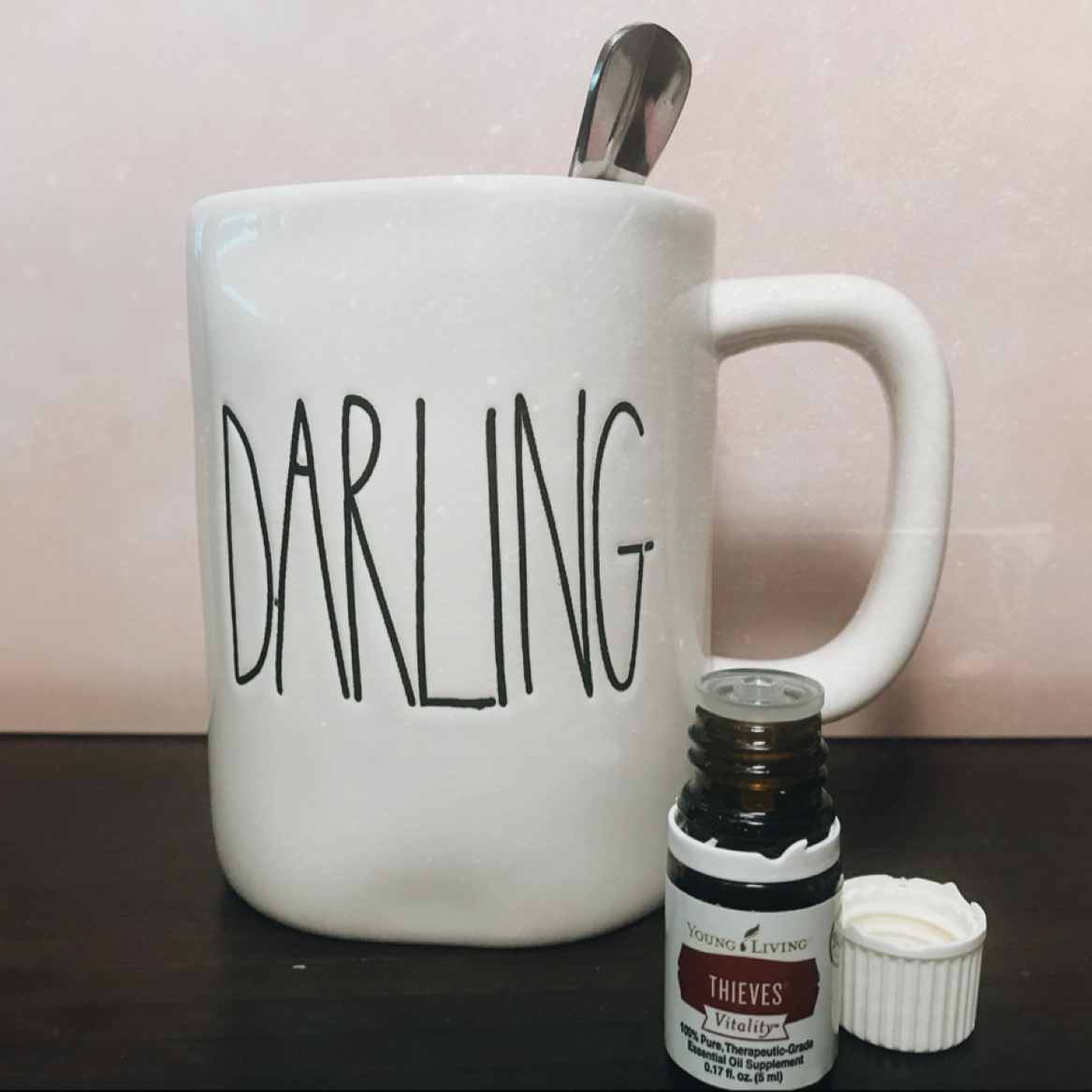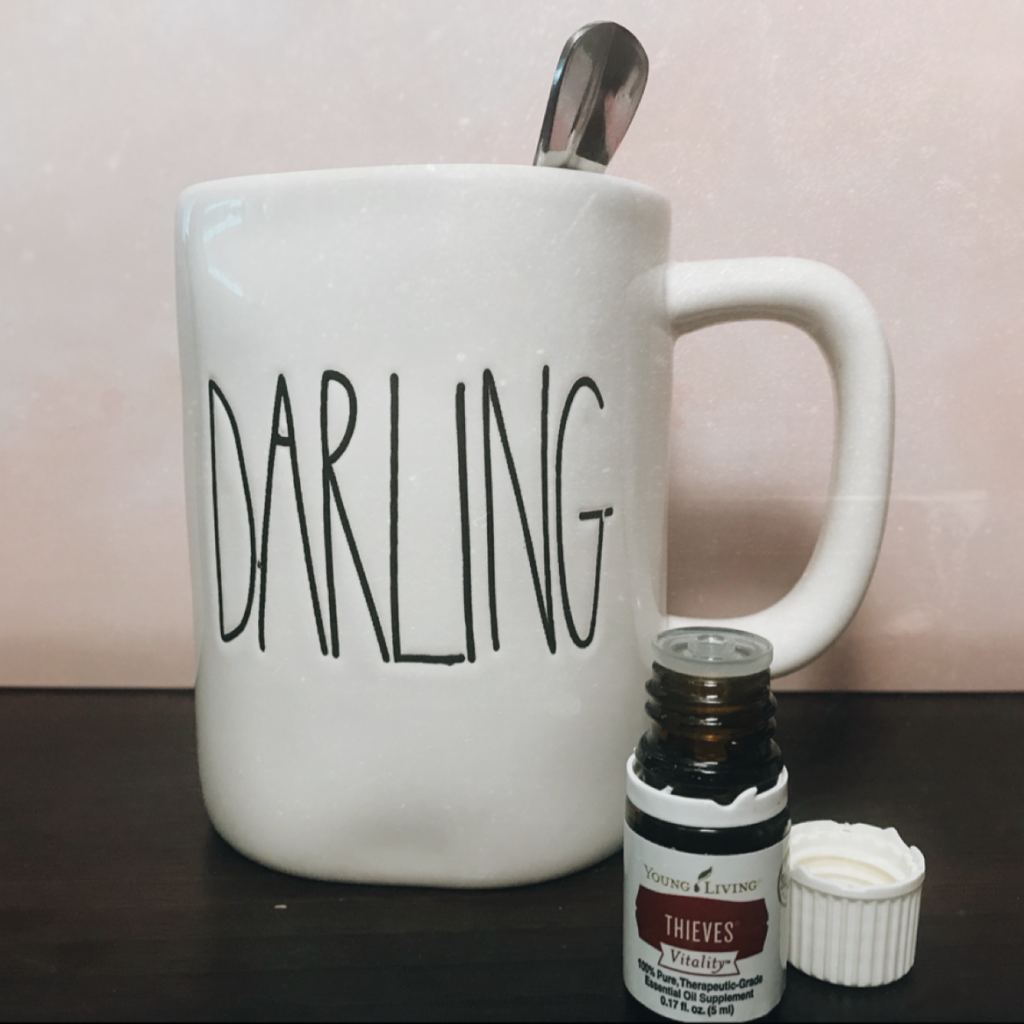 4. Morning Spice – Tea
Ingredients:
2-3 drops of Thieves Vitality
8 oz water
Directions: Consume one glass daily
Prep time: 2-3 minutes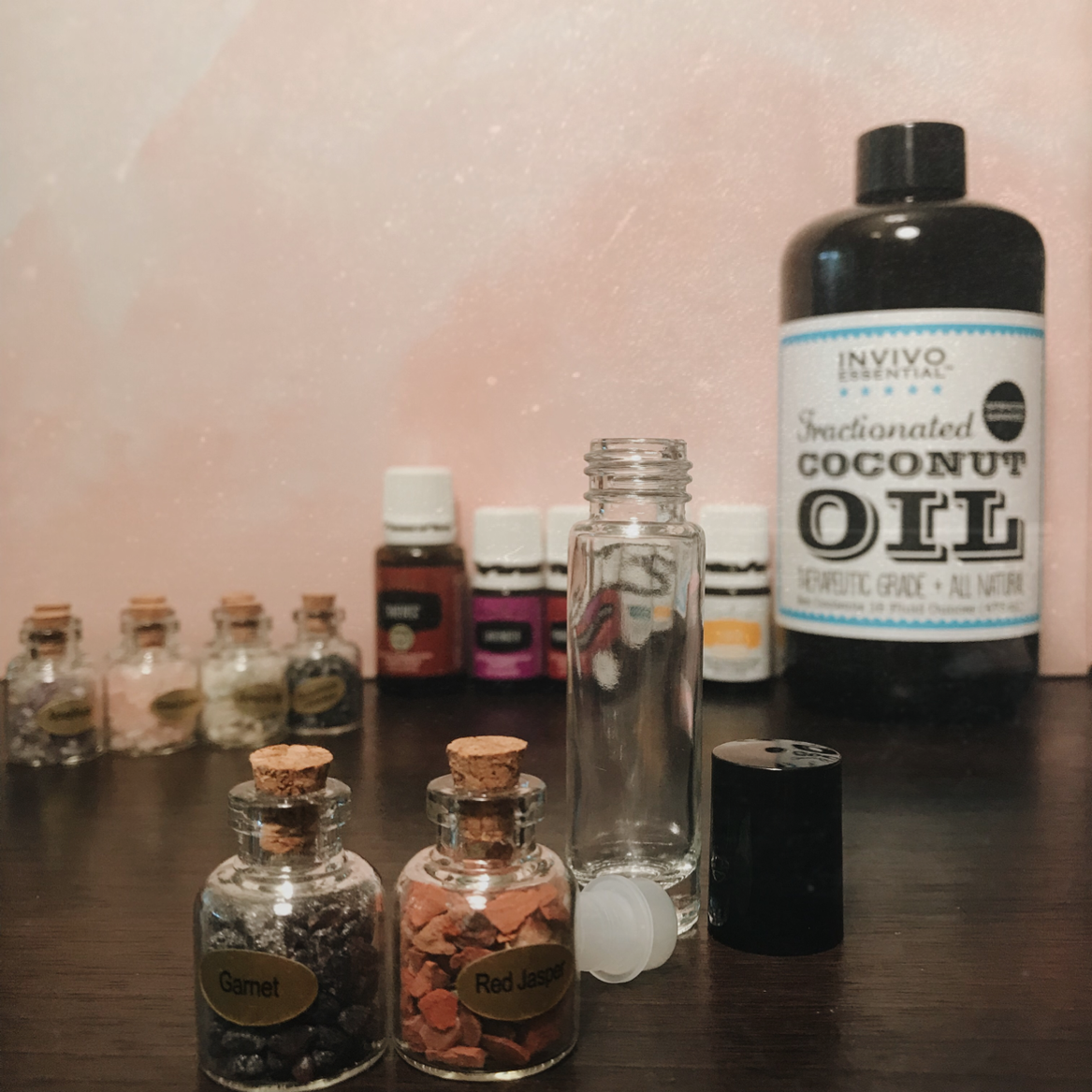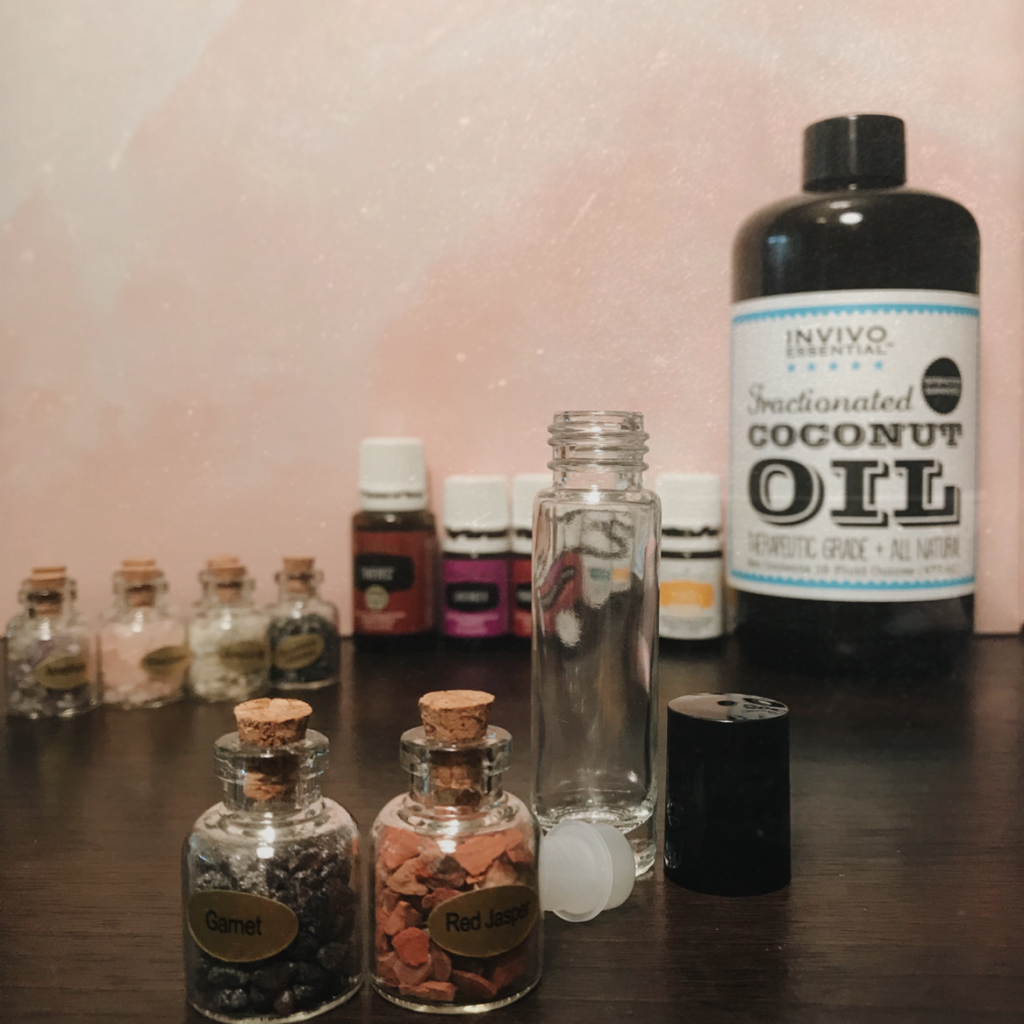 (I get my roller bottles from Amazon, they work super well and aren't expensive. Win-win!)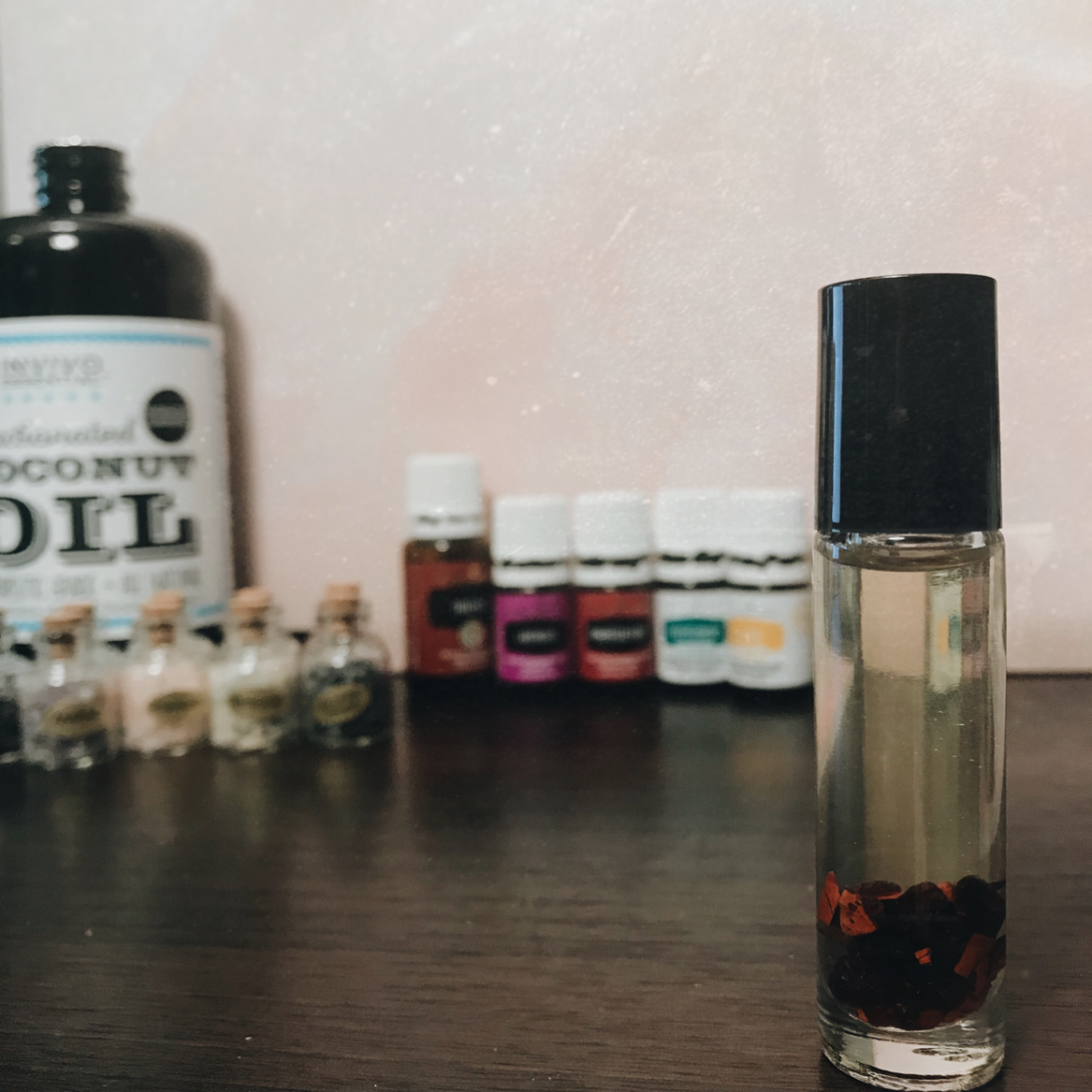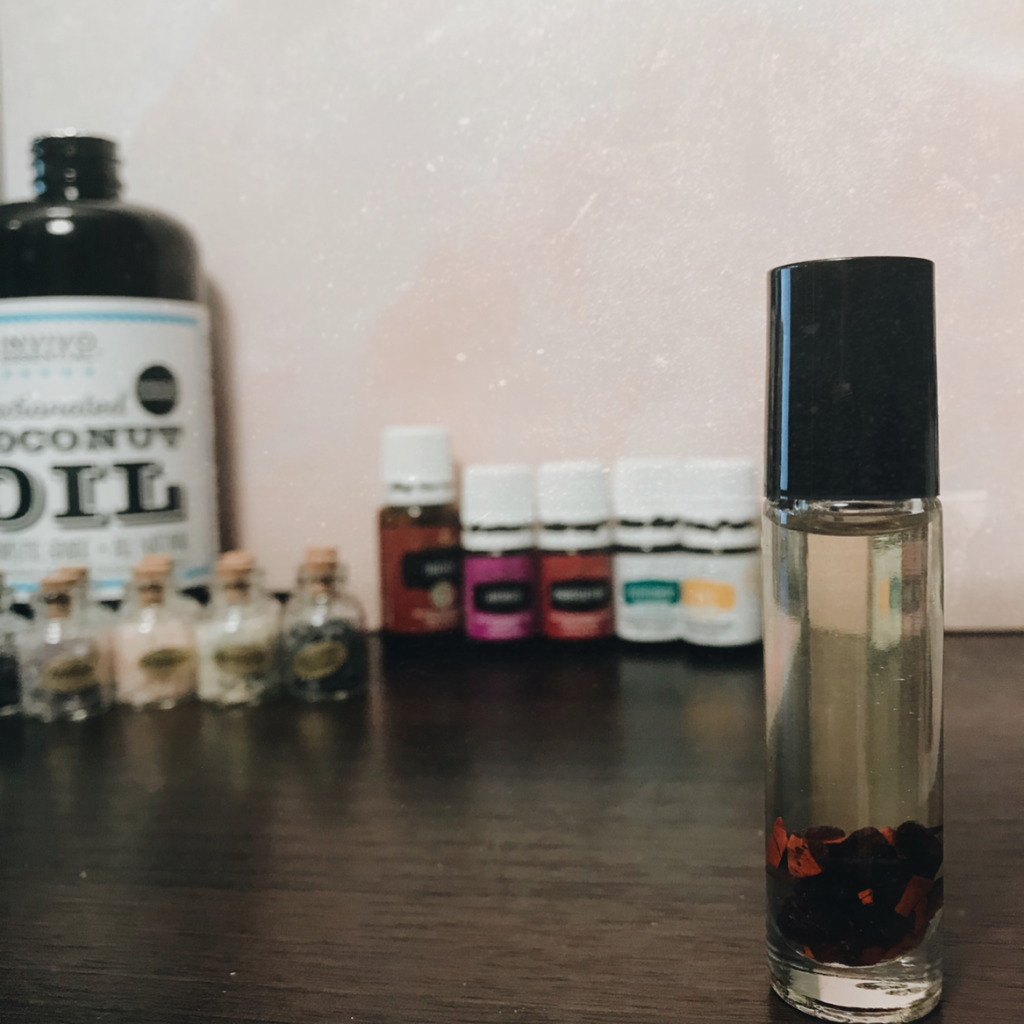 5. Rock & Roll Warrior
Ingredients:
6 drops of Peppermint Vitality
6 drops of Lemon Vitality
Top with: Fractionated Coconut Oil
Bonus Boost: Add 10 drops of Frankincense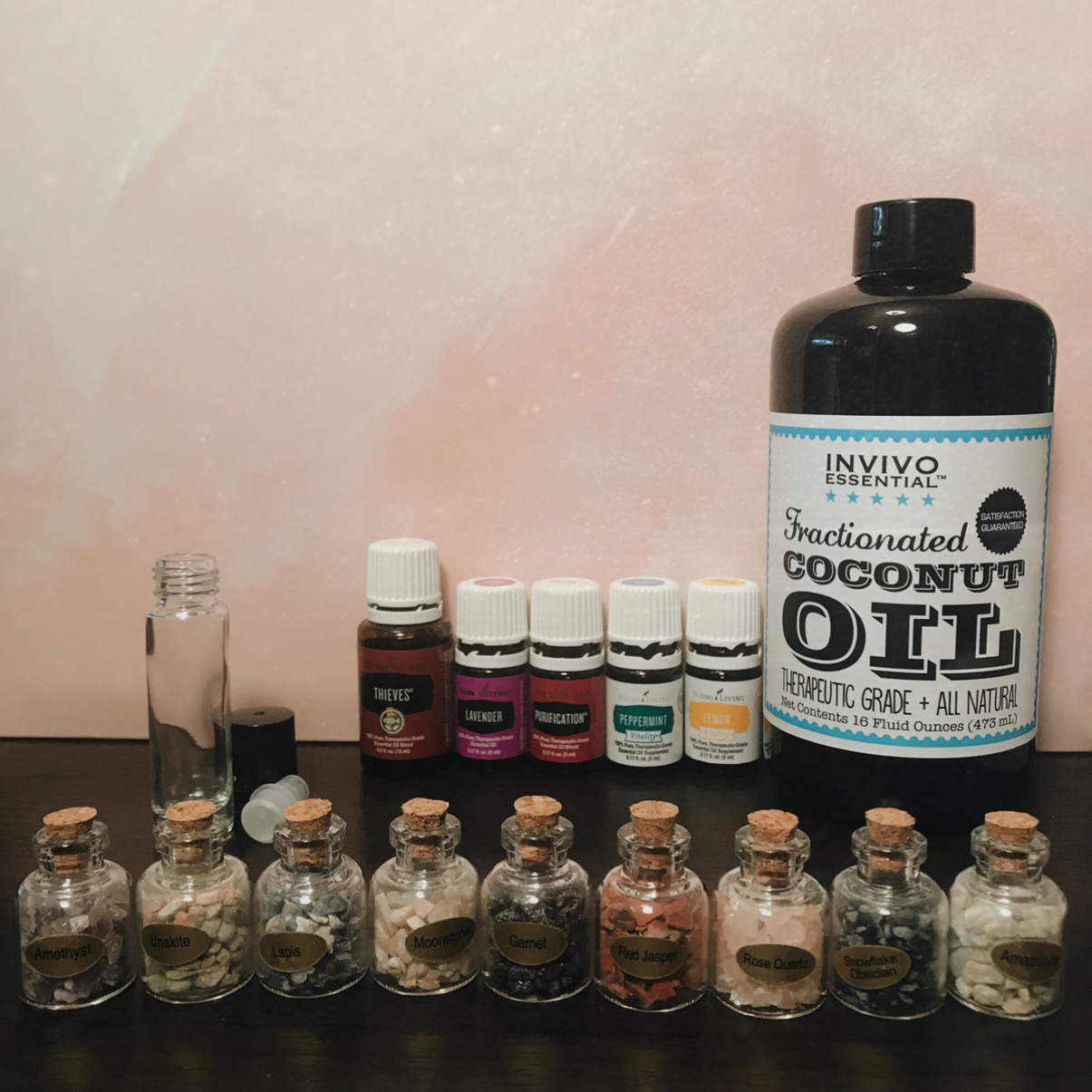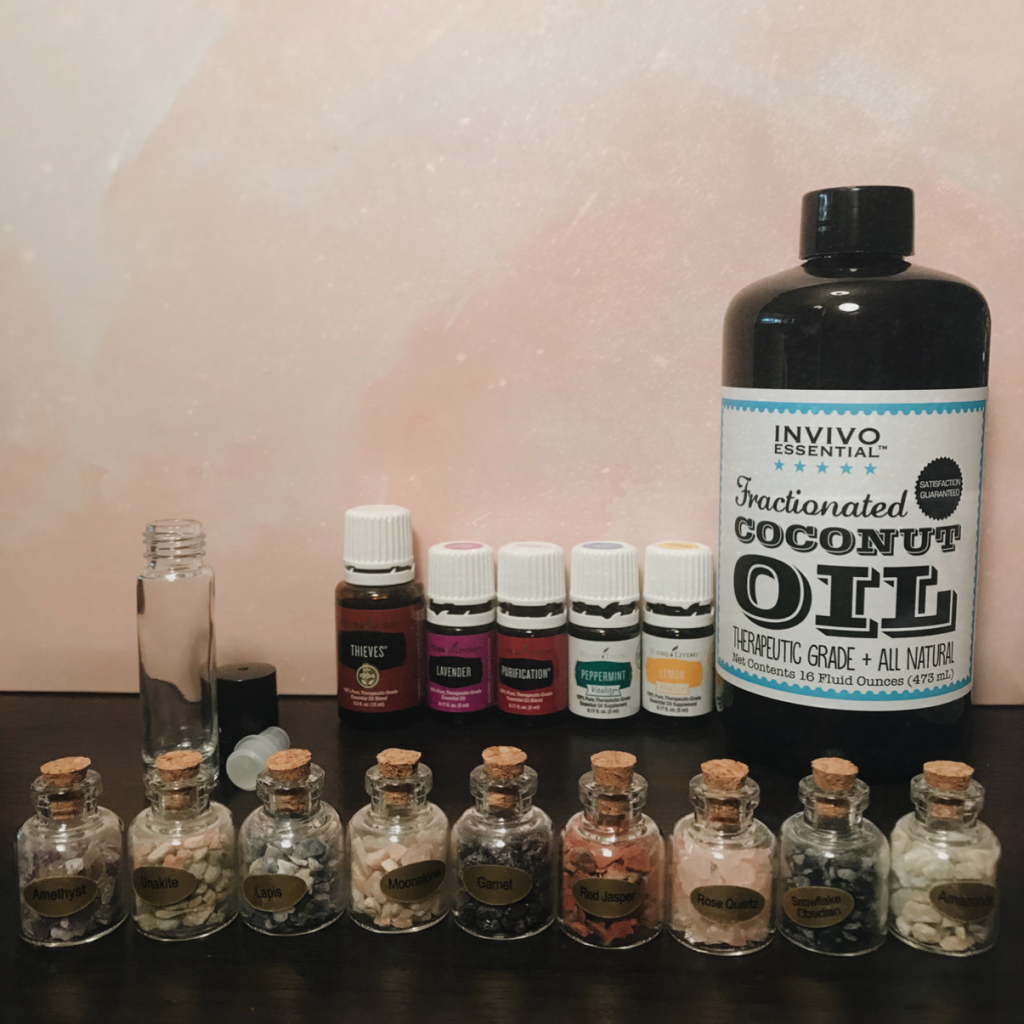 I like adding faux gemstones to my rollers to make them a little prettier, but the gemstones are for decorative purposes only. Here is where you can get the ones pictured above! They come in a set of 9 adorable little corkscrew glass bottles.
Application: Roll on neck and chest 1-3 times a day as needed.
Prep time: 5-10 minutes.
(Your roller can last for several weeks, depending on how often it is used. And you can make one for each of your children to apply throughout the day at school if there is a bug going around!)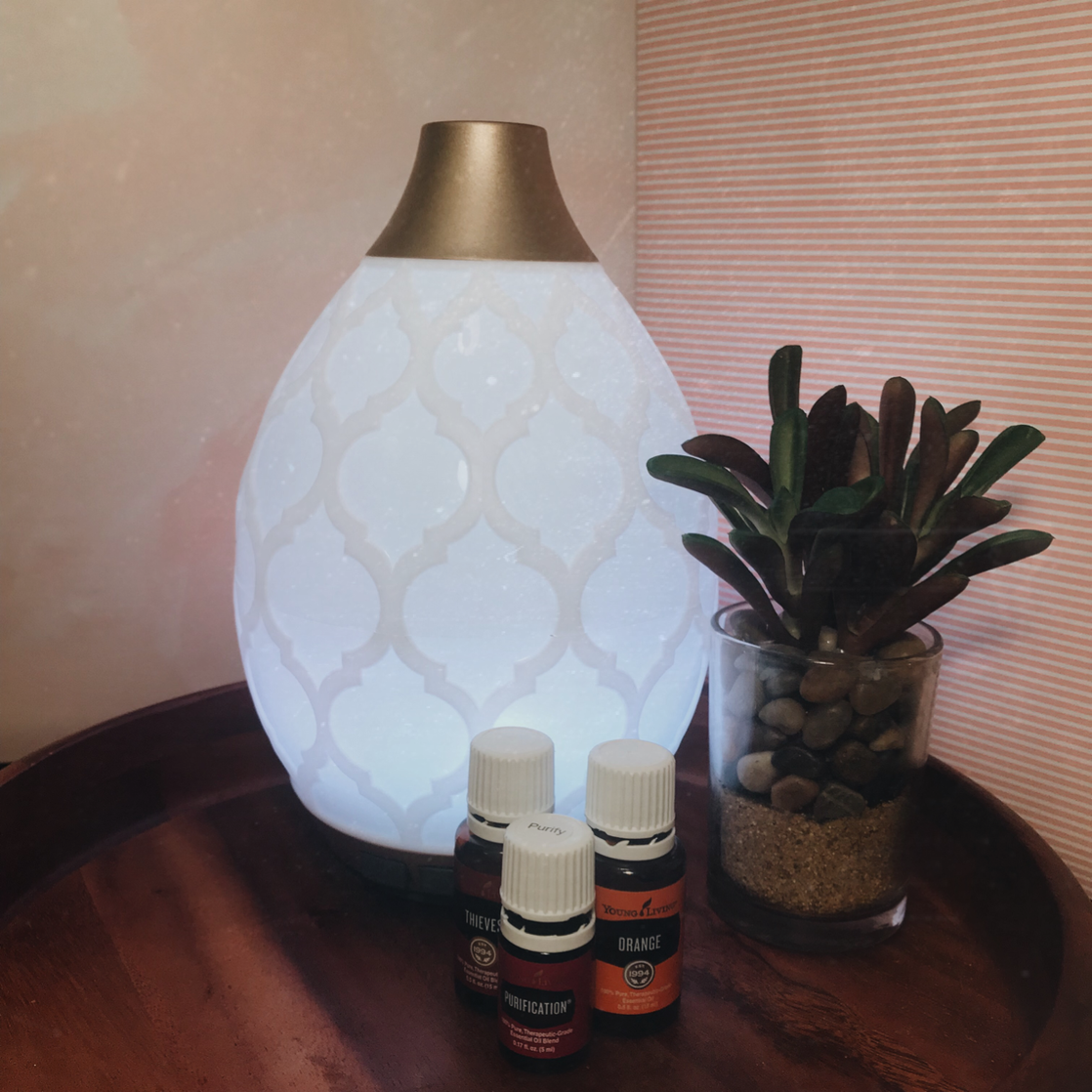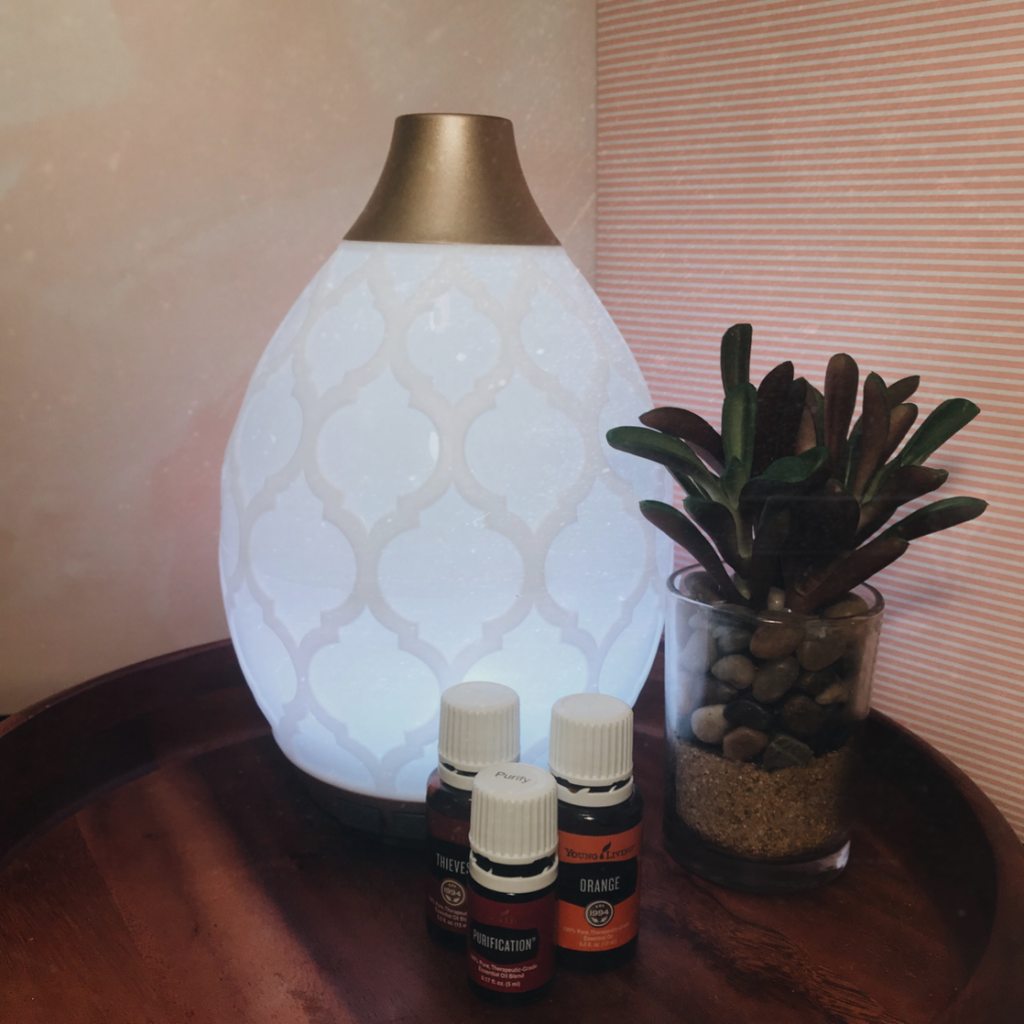 6. Sunshine Strength – Diffuser
Ingredients:
Fill your diffuser with water and add oil ingredients. Diffuse in your home at least 2-3 times a week.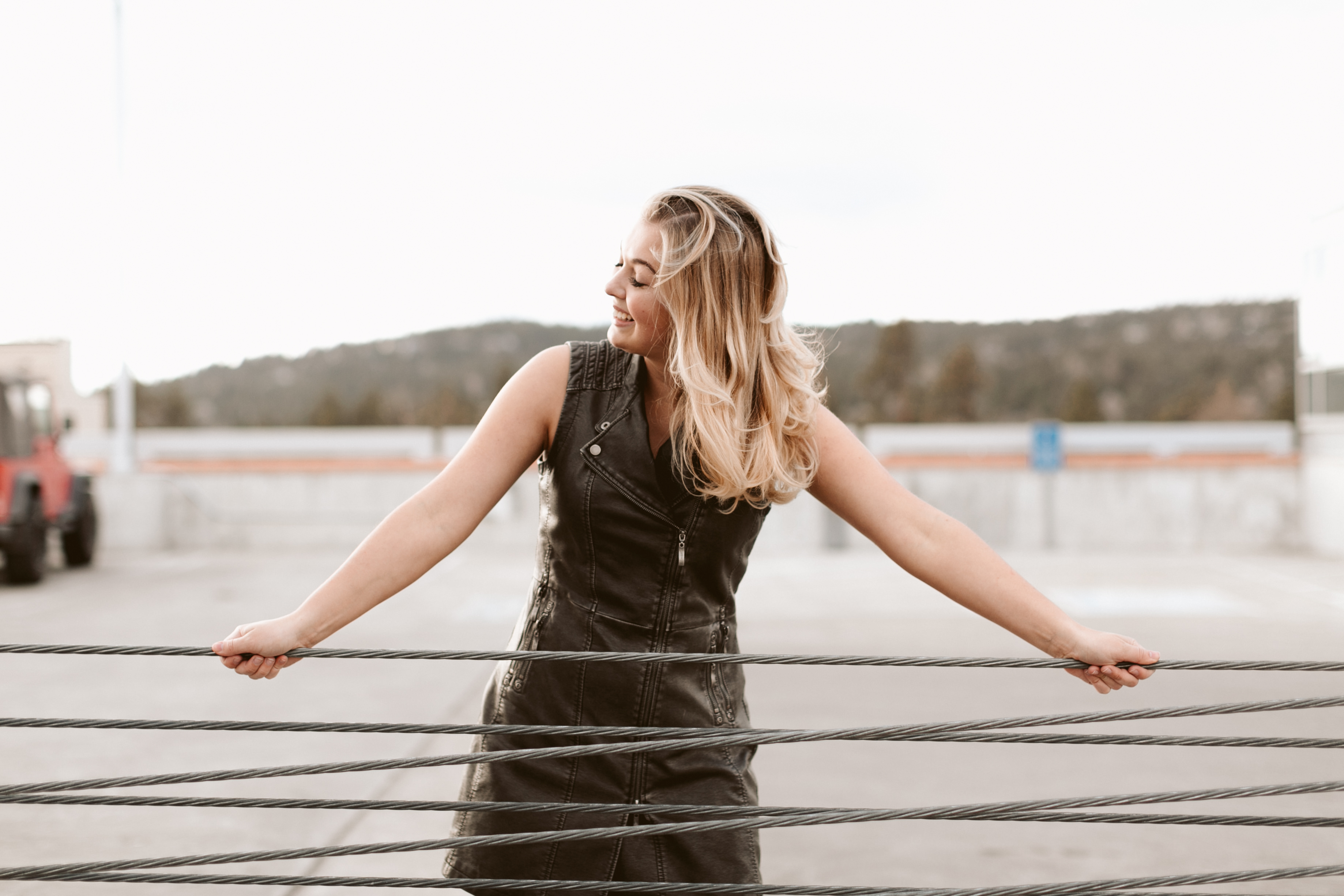 Essentially Joy
If you haven't heard of Young Living before, I'd love to talk more about it with you! contactcambria@gmail.com or, if you're ready to jump on board and get your starter kit then here's the signup link!
You'd be joining team Essentially Joy, and well, it's all in the name 😉
In purchasing your starter kit, you become a part of Young Living, and have exclusive access to incredible health and wellness products including everything from toxic free cleaning products to natural toothpaste, to a baby line, to supplements!
Protecting your immune system and your littles' health doesn't have to be complicated, it can be hassle-free, and fun. So, I hope these methods help you like they have been helping me!
Xoxo –
Cambria Jacobson
**Disclaimer: The information contained in this article is not meant to diagnose, treat, cure, or prevent any disease. The information represents what I, an Independent Distributor of Young Living Essential Oils, have chosen to do to take charge of my own personal health. Statements here have not been evaluated by the Food and Drug Administration. If you are pregnant, nursing, taking medication, or have a medical condition, consult your physician before using these products. Be advised, some essential oils require caution when being used on or around young children and pets.