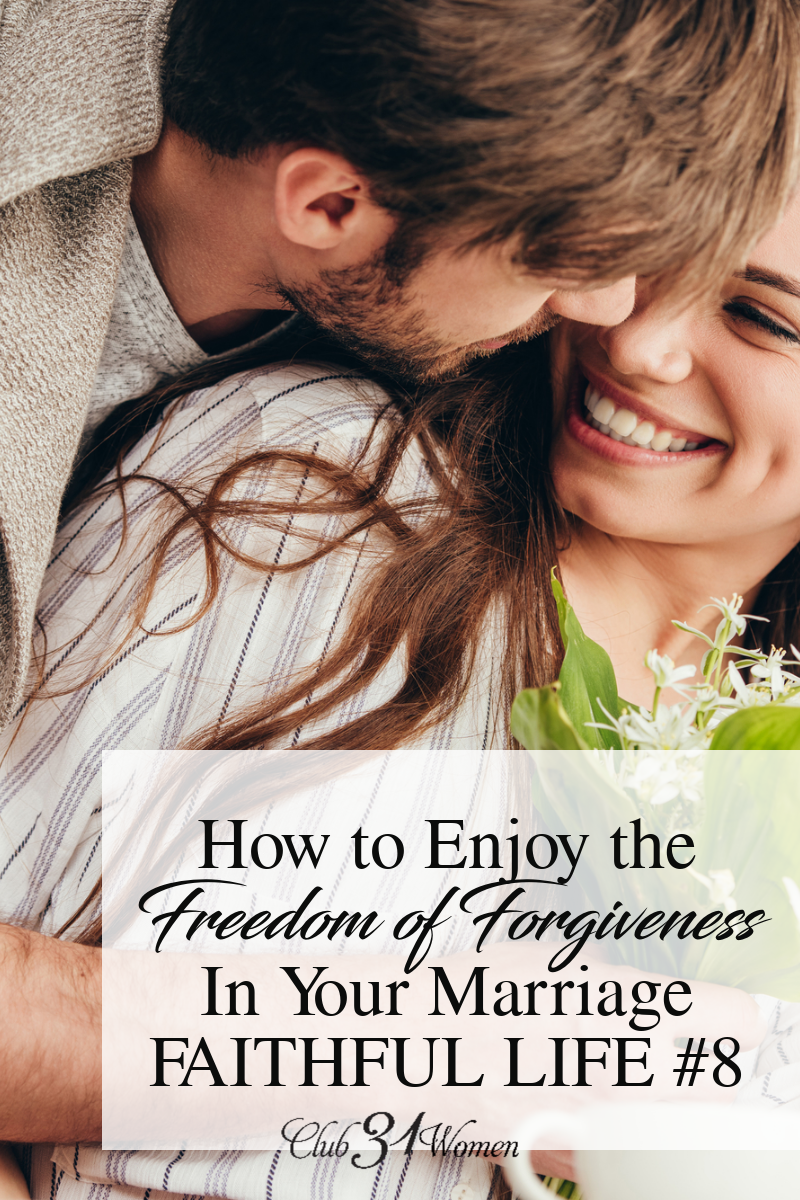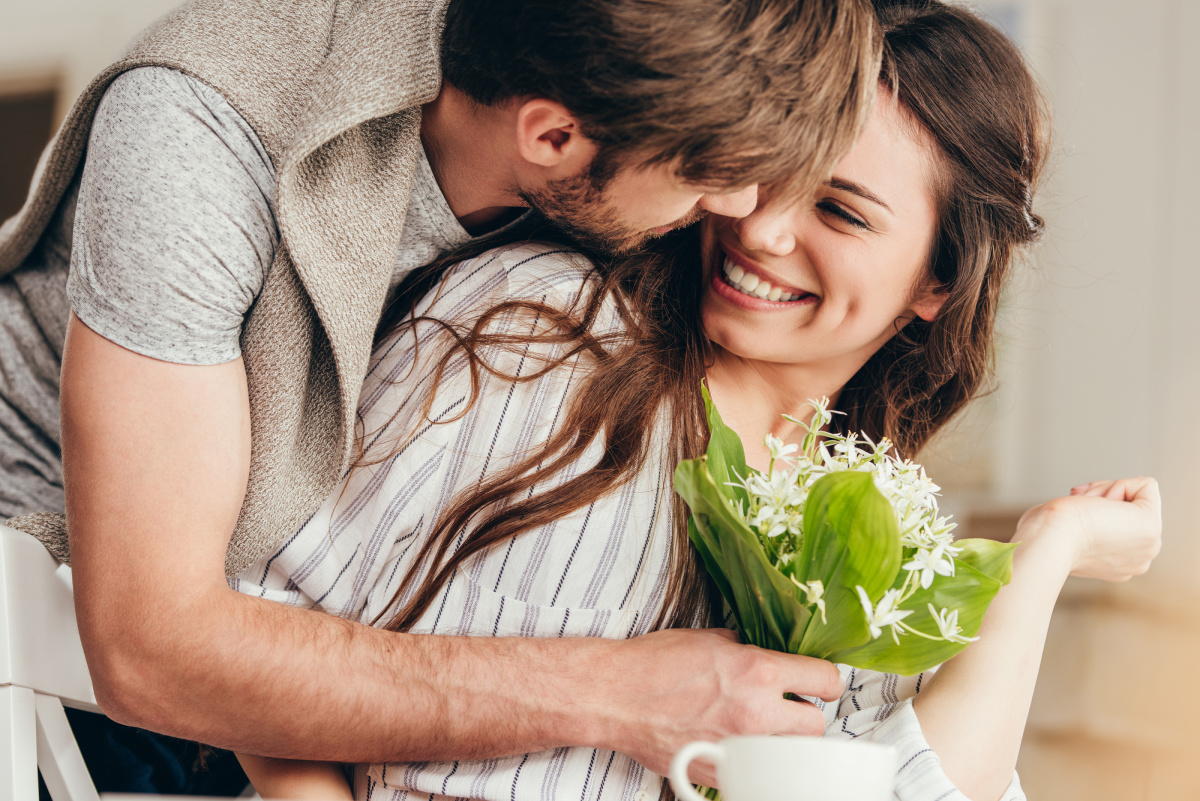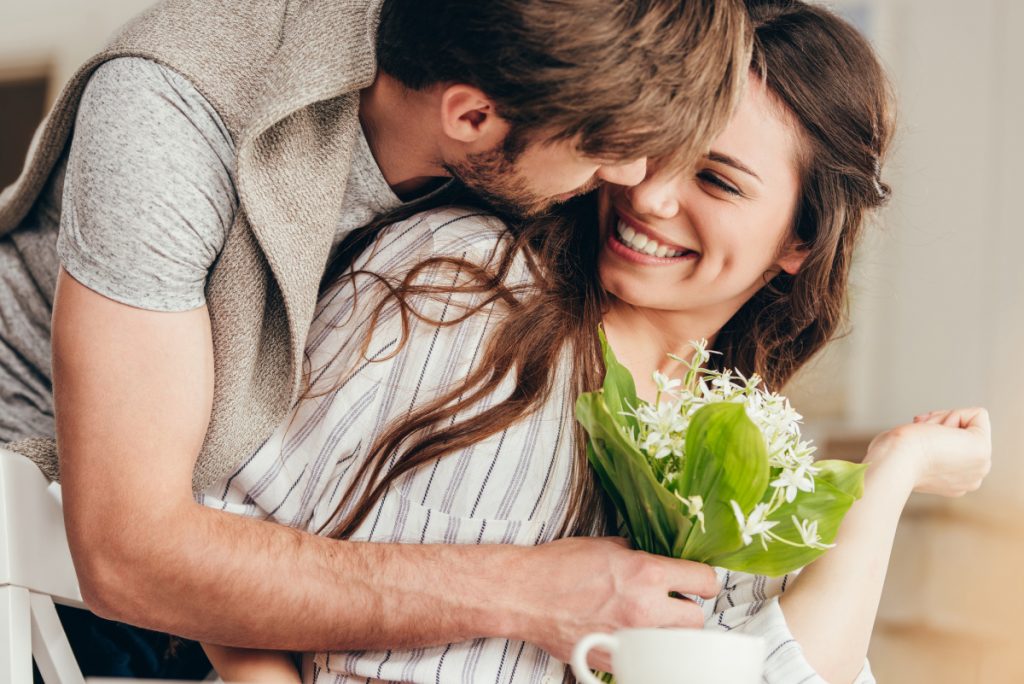 I'm not naturally a good forgiver.
For some reason, forgiving doesn't come quickly or easily to me.
A slow forgiver, as Matt puts it.
There's something in me that wants to hold on to the offense and hurt, even after he's already said sorry and asked my forgiveness.
But it's like I don't want him to get away with it "too easily."
Almost like I want to make sure he's very, very sorry.
Maybe even make him pay a little for his (repented) sin.
In other words, I've struggled with having a right perspective on the place of forgiveness in a loving, biblical relationship.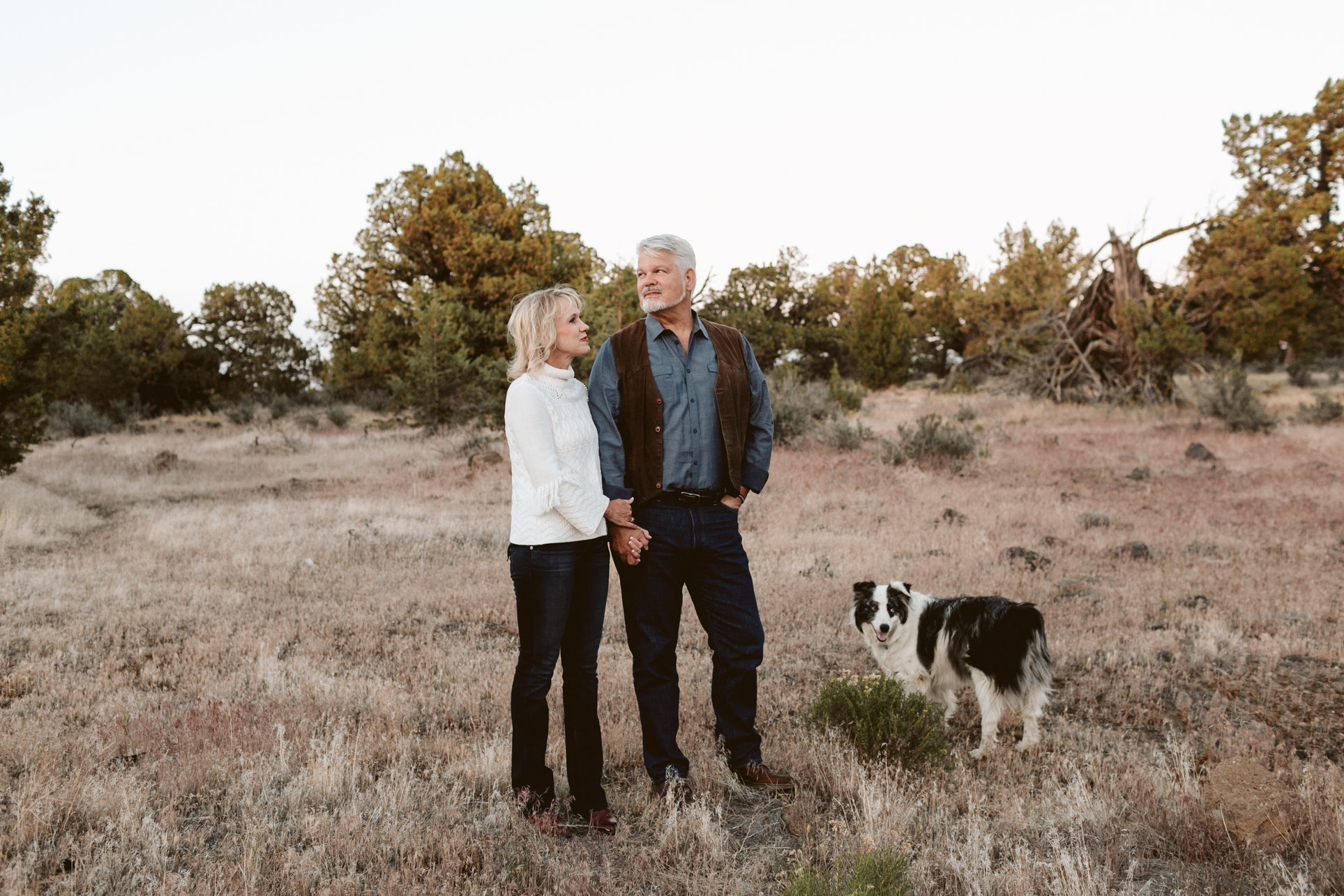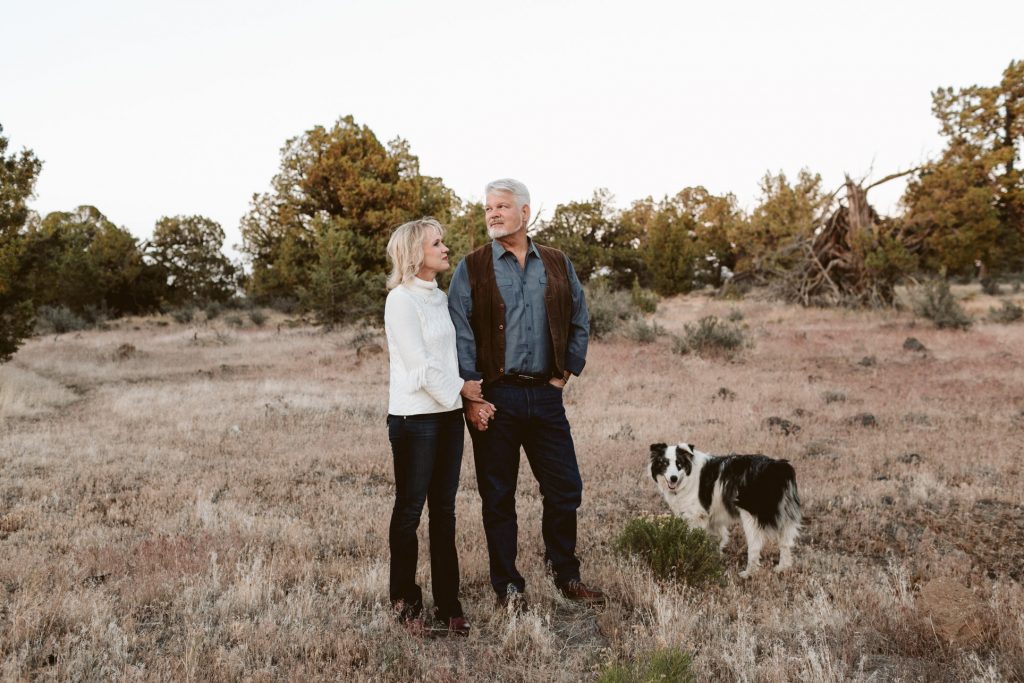 The Power of Forgiveness
So a couple of days ago Matt did something that really upset me. It was quite unintentional and he had no idea how it would affect me.
And it didn't merely affect me—it offended me.
He could see by the look on my face that he'd done something wrong, but he couldn't quite figure out what the problem might be. (How could he not know…after 26 years of marriage??)
So I explained it to him.
And he still didn't see it. #truestory
He said I was making the situation into something bigger than it needed to be.
And I said that he should've known it would upset me.
And so the conversation continued as we made the bed together. (Marriage tip: it's almost impossible to have anything approaching a heated argument while making the bed together…especially if that bed has a dozen or more throw pillows ;).
Eventually, he decided to put aside the "math" of the situation (his codeword for logic, I believe) and communicated that he deeply cared how I felt and was sorry he'd offended me.
Then sincerely asked my forgiveness.
Which brings us to the beginning of this discussion. The part where I'm something of an *ahem slow forgiver.
Because now he was sorry and wanted to reconcile.
And I wanted to stay mad.
Except for this one thing. As a believer, I don't get to "stay mad" or "hang onto the offense" or "make him pay."
The Bible is quite clear about how we're to respond to those who are seeking forgiveness — whether they happen to be our spouse or not — and that is we get to forgive.
Be kind to one another, tenderhearted, forgiving one another, as God in Christ forgave you. (Eph. 4:32)
Bearing with one another and, if one has a complaint against another, forgiving each other; as the Lord has forgiven you, so you also must forgive. (Col. 3:13)
So put the offense behind you.
Enjoy the restoration of your relationship.
And walk in the freedom of forgiveness together.
How to Enjoy Forgiveness and Restore Your Marriage
Today on our FAITHFUL LIFE podcast, my husband, Matt, and I are talking about the power of forgiveness in your marriage. We're also sharing our real-life examples of when we ourselves have had the opportunity to ask forgiveness…and receive forgiveness from each other. Not only that, but we're walking through the process—a practical step-by-step instruction on how you can work through this together.
We hope you find our discussion helpful and encouraging!
Lisa Jacobson
FAITHFUL LIFE podcast
Matt and Lisa Jacobson, authors of 100 Ways to Love Your Husband and 100 Ways to Love Your Wife, are the hosts of a weekly podcast to talk about what it means to be a biblical Christian in marriage, parenting, church, and culture. Matt and Lisa offer deep encouragement, along with practical steps and true-life stories, as we grow in walking the faithful life together.
Subscribe to the FAITHFUL LIFE Podcast
Subscribe to the podcast on iTunes, Google Play, Google Podcasts, Spotify, iHeartRadio, Stitcher, Castbox, or (my personal favorite) Pocket Casts. Get notified each week when a new episode is available! New to podcasts...but don't know where to start? It's quite simple. Click here to learn more!
*For clarification, the context of this conversation is the normal, everyday types of sins and offenses that come with a marriage relationship. It is NOT addressing those who are continuing in harmful and/or ongoing serious sinful patterns. That is a different (and important) discussion than the one we're having here.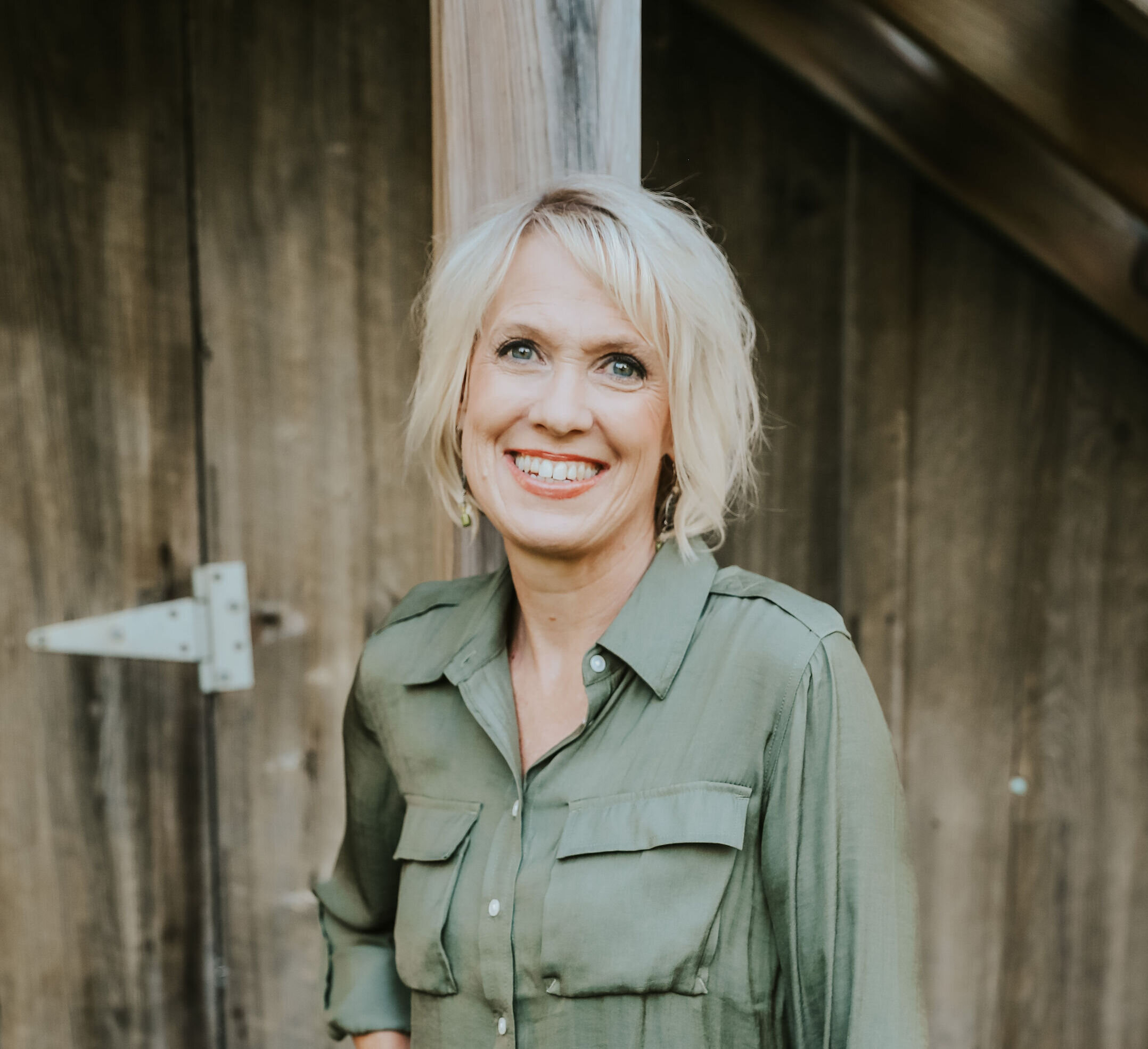 Lisa is the happily-ever-after wife of Matt Jacobson and together they enjoy raising and home-educating their 8 children in the beautiful Pacific Northwest. She encourages women to embrace the rich life of loving relationships and the high calling of being a wife and mother. Lisa is the author of 100 Ways to Love Your Husband and her husband is the author of 100 Ways to Love Your Wife. Matt and Lisa are also the co-hosts of the FAITHFUL LIFE podcast where they talk about what it means to be a biblical Christian in marriage, parenting, church, and culture.