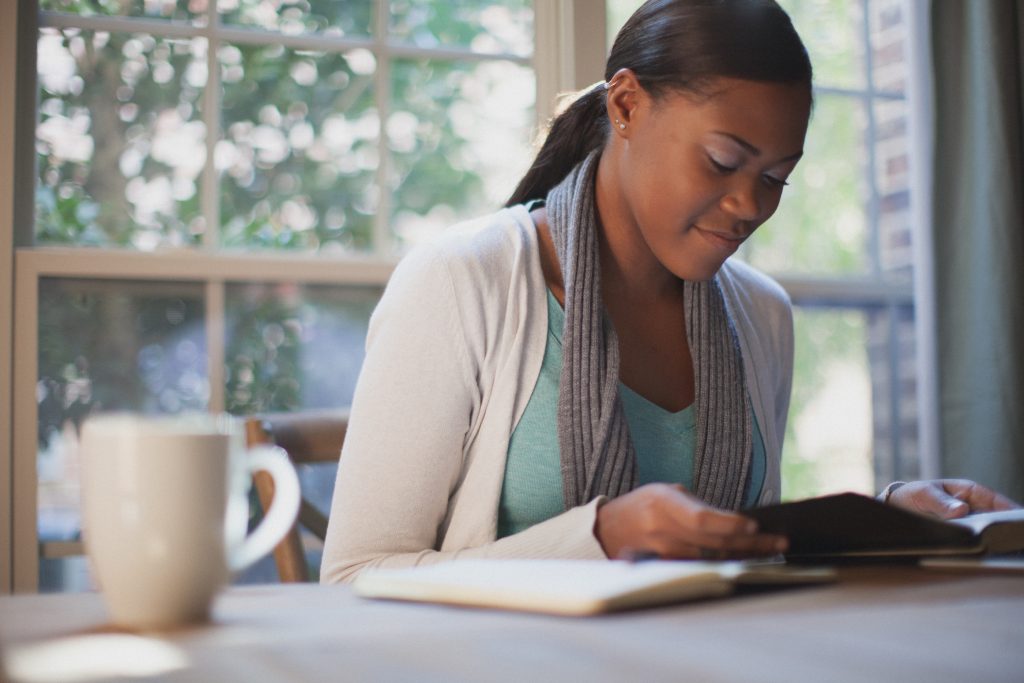 Maybe your life is different than mine.
For some reason, things go as they should and everything just seems to fall into place.
But that's not been my personal experience.
It's not that I don't try either. I try – try real hard – to solve problems, establish order, and generally keep up on stuff.
Yet I often have the sense that I'm in a little over my head. Sometimes even way over my head. And I simply can't keep up with it all. Responsibilities, relationships, and hardships.
Then my heart starts doing funny things. It gets all twisty turvy. Upside down and slightly nauseous.
Fluttery and distressed.
But I'm telling you, I do not want to live that way.
And I'm almost certain that you don't either.
Who wants to go through life always feeling a bit off-kilter?
Not me. Not you.
But did you know that God doesn't want you to feel that way either? That His intention is for you to walk through life enjoying the kind of peace that doesn't make any sense – given the circumstances.
But there it is somehow.
And nothing – and no one – can shake it.
I call it crazy peace and here's how you can enjoy it too…..
Enjoying Perfect Peace Printable
*All Scripture verses are from the ESV Bible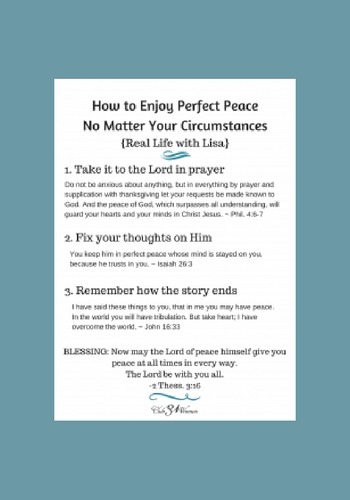 If you have troubles downloading, please wait and try again in a few minutes. It's likely due to too many people on at the same time, and so this can momentarily "jam up" the system.
If you missed last week's Real Life on COURAGE, you can find it here. Here, I share how we all have something we fear, even if it seems silly, and how we can have courage by looking to God! If you're in need of a little perspective shift on fear, you can watch that here.
Thank you for joining me here and sharing Real Life together! I'll look forward to talking with you again next week!!
Also, if you haven't subscribed to Club31Women, I'd encourage you to sign up with your email so you'll receive encouraging and helpful articles delivered straight to your inbox several times a week .
God bless and peace to you!
*I'd love to hear from you too, so please say what's on your heart, share your hope, and/or ask a question in the comments below! I think you'll find there's a beautiful and supportive community here at Club31Women.
In His Grace,
Save
Save
Save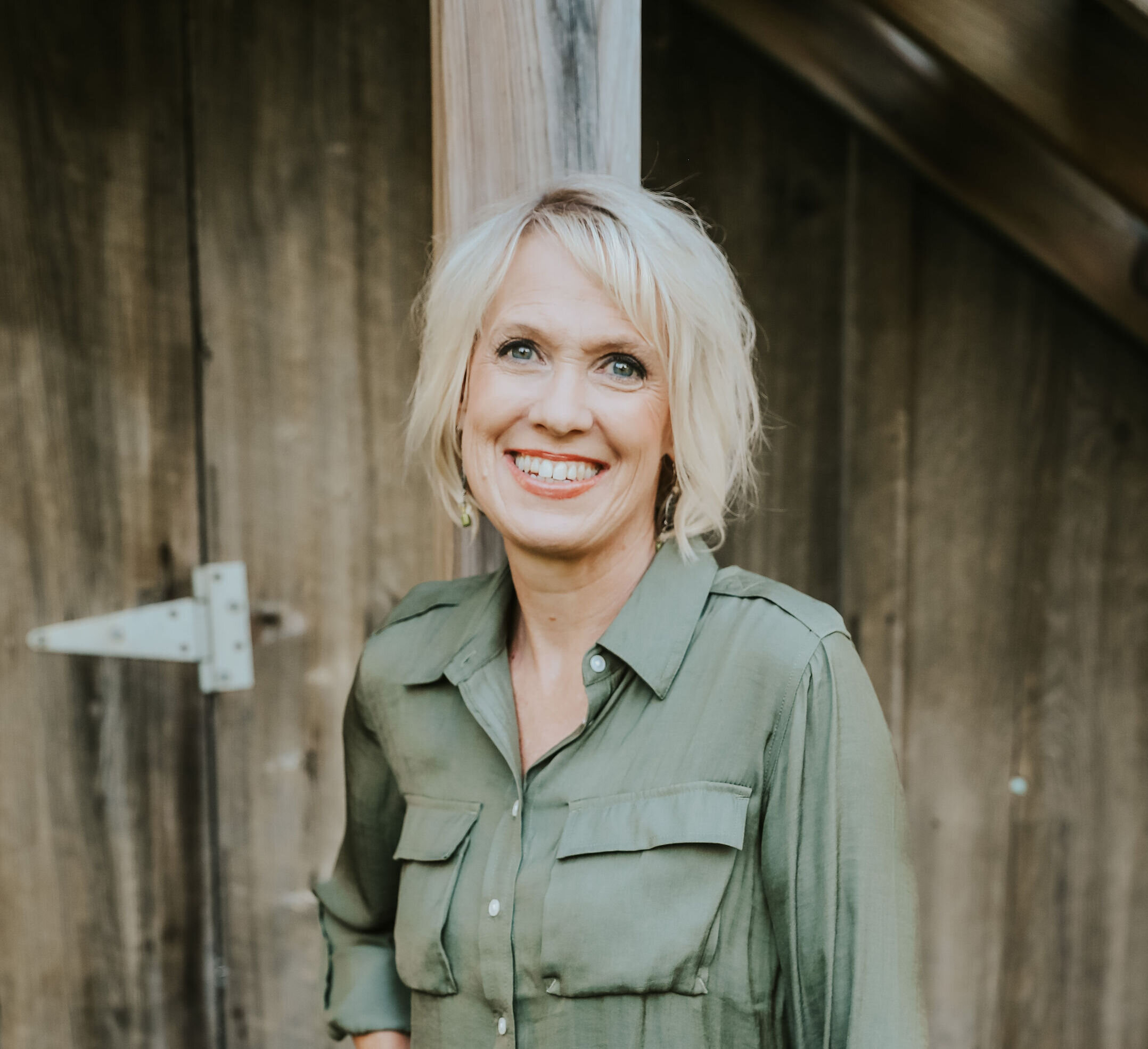 Lisa is the happily-ever-after wife of Matt Jacobson and together they enjoy raising and home-educating their 8 children in the beautiful Pacific Northwest. She encourages women to embrace the rich life of loving relationships and the high calling of being a wife and mother. Lisa is the author of 100 Ways to Love Your Husband and her husband is the author of 100 Ways to Love Your Wife. Matt and Lisa are also the co-hosts of the FAITHFUL LIFE podcast where they talk about what it means to be a biblical Christian in marriage, parenting, church, and culture.