Where Is Your Faith When You Find Yourself in the Deepest Valley?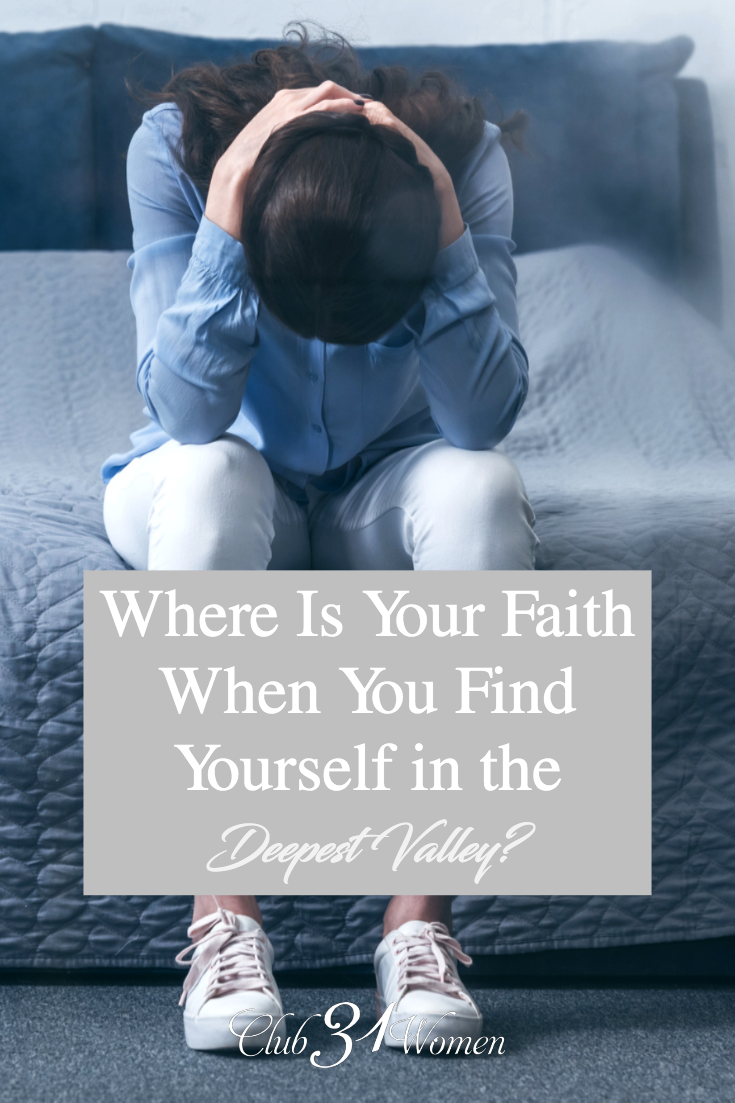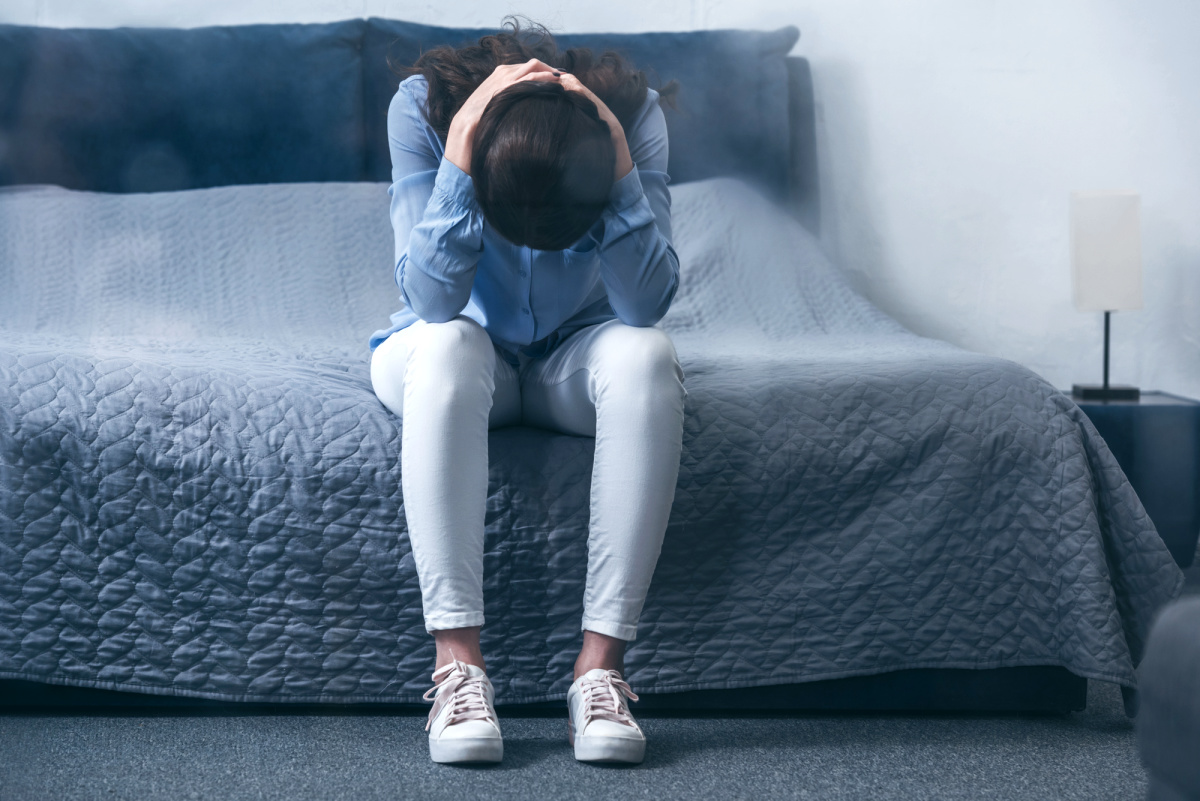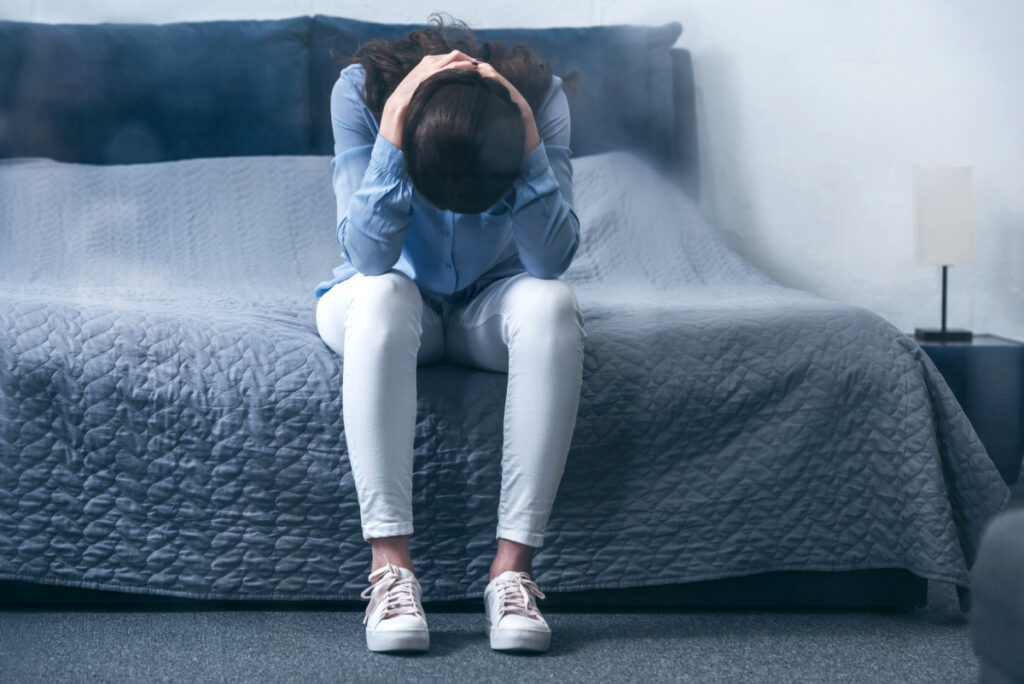 Tragedy is something that happens to other people.
Or so I always thought.
I guess that's why I wasn't overly alarmed – even when that squirmy baby inside me stopped her wriggling and kicking. There had to be some logical explanation for the sudden change.
I casually mentioned this marked "oddity" to the doctor at my next appointment, and she suggested I head over to the hospital to check it out…just to be sure.
But one test lead to another, and my room was filling up with a large number of surprisingly attentive nurses with one of them announcing, "Looks like we're going to have a baby!"
Today?? At 34 weeks…?!
"Uhh…okay. I mean, is it alright if I call my husband and let him know…?"
In no time at all, I found myself in a surgery room surrounded by a dozen or so pediatric specialists all hoping to help save this baby. But I didn't know that then.
The first glance at our safely delivered baby girl relieved all my fears. She was so beautiful!
And she looked so much like her older brother and three sisters! But all I got was a quick peek before she was whisked away to the Neo-Natal Intensive Care Unit (NICU) for an "evaluation."
So we waited…
Life-changing News to Challenge Your Faith
The "evaluation" was taking too long. All the next day, we waited in the recovery room for some kind of news of what might be going on with our baby.
At last, we heard a doctor was ready to give us a report. My husband must have sensed what was coming because he gently prepared me with, "We're going to receive whatever the Lord has for us." and I nodded my assent from the hospital bed.
That's when the kind and well-meaning doctor came in. I suppose there's no easy way to communicate what he had to say to us, so he came right to the point.
"This baby will be life-changing."
But he wasn't done.
"She has had a massive stroke, and the result is extensive brain damage. She will never walk, or talk, and the chances of her living past her second birthday are slim. If she does live, she will not know you as her mom and dad."
And that's when the darkness closed in.
I felt my husband wrap his loving arms around me and we both sobbed.
After we wept together, my husband did something quite unexpected. At first, I didn't know what he was doing as I watched him slide down the side of my hospital bed. But then I saw him kneel beside me, and with much emotion, prayed:
Oh God, we thank You that You are good. That You love us. That You have given us this beautiful girl. No, we don't understand but we trust You our Rock and Redeemer.
And so began the first day of what would be many soul-wrenching days.
Hope is her middle name
Our dear Avonléa Keri Hope recently celebrated her 19th birthday. And that doctor was right in that she doesn't walk, but she does talk (nonstop!), and she definitely knows and loves us as her parents. And we are ever so grateful for our life-changing child.
We had no idea back then how deeply she would impact our lives—not only the lives of our family, but so many others' as well.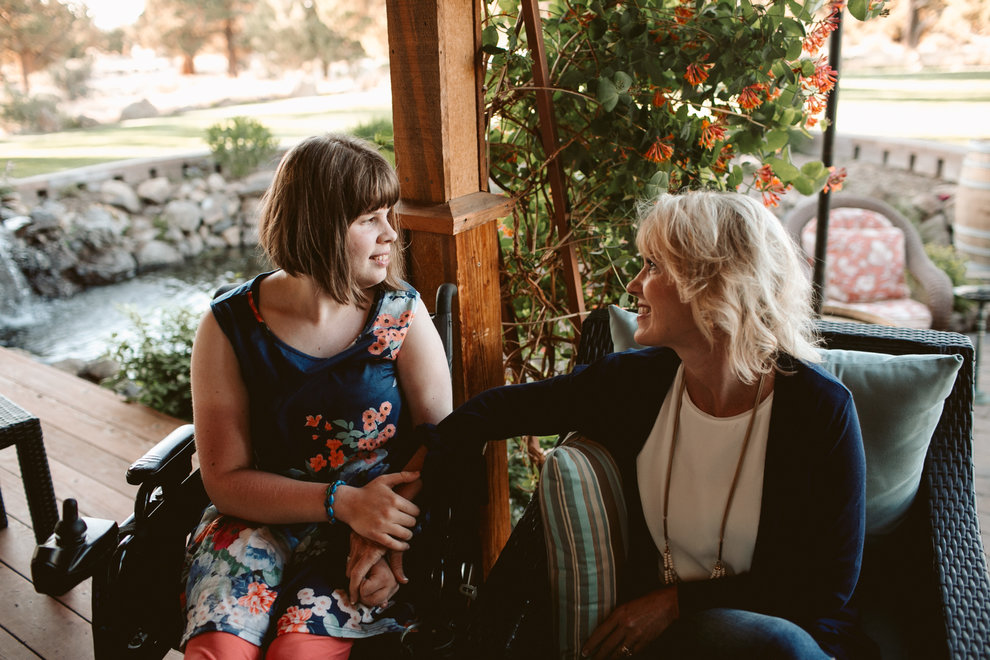 Will Your Faith Hold in Life's Worst Storms?
So how about you? Are you facing a faith-challenging season?
Faith . . . where is faith when devastation takes over your heart like a hurricane?
Hope . . . is there any hope in a different future than the one you expected?
Love . . . Can you trust God's love when your heart is breaking?
This episode of FAITHFUL LIFE podcast: Will Your Faith Hold In Life's Worst Storms? was hard for us to get through – it's a little raw. We share our 19-year faith-journey in the face of things we wish never had happened, and the goodness of God throughout.
As you listen, we hope your faith is deepened…and your confidence in God when things go wrong remains strong. Please join us over at the FAITHFUL LIFE podcast for this honest, but hope-filled conversation!
In His grace,
Lisa Jacobson
FAITHFUL LIFE podcast
Matt and Lisa Jacobson, authors of 100 Ways to Love Your Husband and 100 Ways to Love Your Wife, are the hosts of a weekly podcast to talk about what it means to be a biblical Christian in marriage, parenting, church, and culture. Matt and Lisa offer deep encouragement, along with practical steps and true-life stories, as we grow in walking the faithful life together.
Subscribe to the FAITHFUL LIFE Podcast
Subscribe to the podcast on iTunes, Google Play, Google Podcasts, Spotify, iHeartRadio, Stitcher, Castbox, or (my personal favorite) Pocket Casts. Get notified each week when a new episode is available! New to podcasts...but don't know where to start? It's quite simple. Click here to learn more!