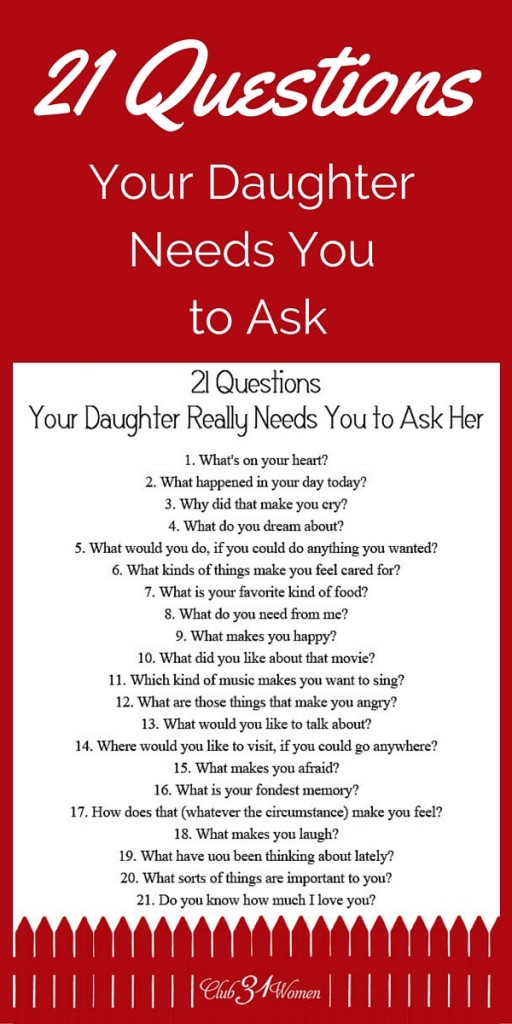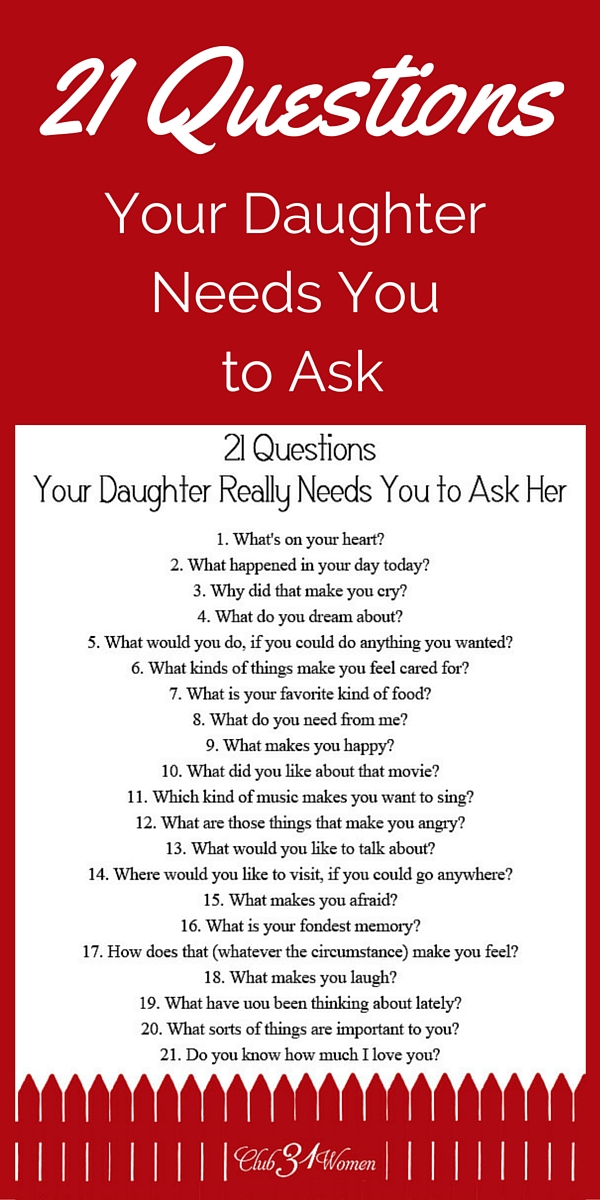 So how do you develop a close relationship with your daughter? 
How do you get to know her heart?
That's what I shared with you a couple of weeks ago (you can read more HERE).  It's one of the ways that I've been able to grow close to our girls.
I ask questions.
It's not so much that I have the answers —mostly I have questions.
And I ask these – and more – from our daughters and then do my best to listen with all my heart.
You can download this FREE printable by clicking the link below:
Blessings on you and your own dear girl!
In His grace,

(This post may contain affiliate links. Read my full disclosure.)