You see this boy here?
He's my quiet one. He's usually got way more on his heart and mind than you would first guess.
I find that I have to prompt him a bit. To get the conversation going.
And I'm always surprised at how much goes on inside that young man—the things he's excited about, the stuff he's worried about, and the adventures he wants to go on.
You just wouldn't guess.
I have to ask him about it.
To prompt him a bit with a few questions.
NOT my quiet child.
Nope, this one's a talker. He's also got lots on his heart and mind. He'd be glad to tell you all about it – and more – if you'd like to hear it.
And you know what's interesting about him?
Yes, he'll be happy to chatter on and on with you. But if you want to know what he is really thinking and really feeling?
You guessed it.
You have to ask him.
And then you have to listen. Just listen. 
Either way – whether quiet or a talker – that boy of yours?
Your son really needs you to start the conversation. He wants you to ask him.
And he wants you to really care. 
21 Questions Your Son Really Needs You to Ask Him
As a follow-up to the recent post, 21 Questions Your Son Really Needs You to Ask Him, here is a FREE printable!
Simply click the link below the picture to download your printable: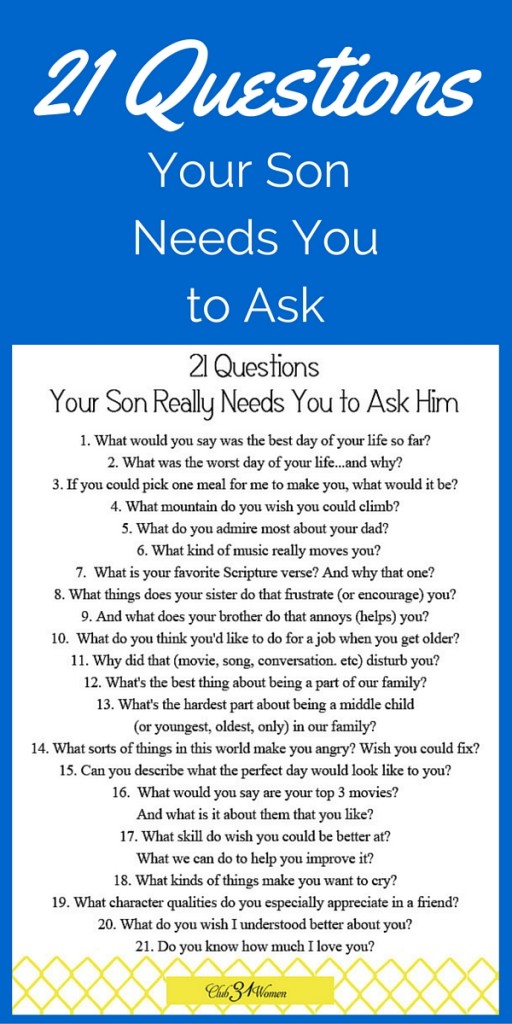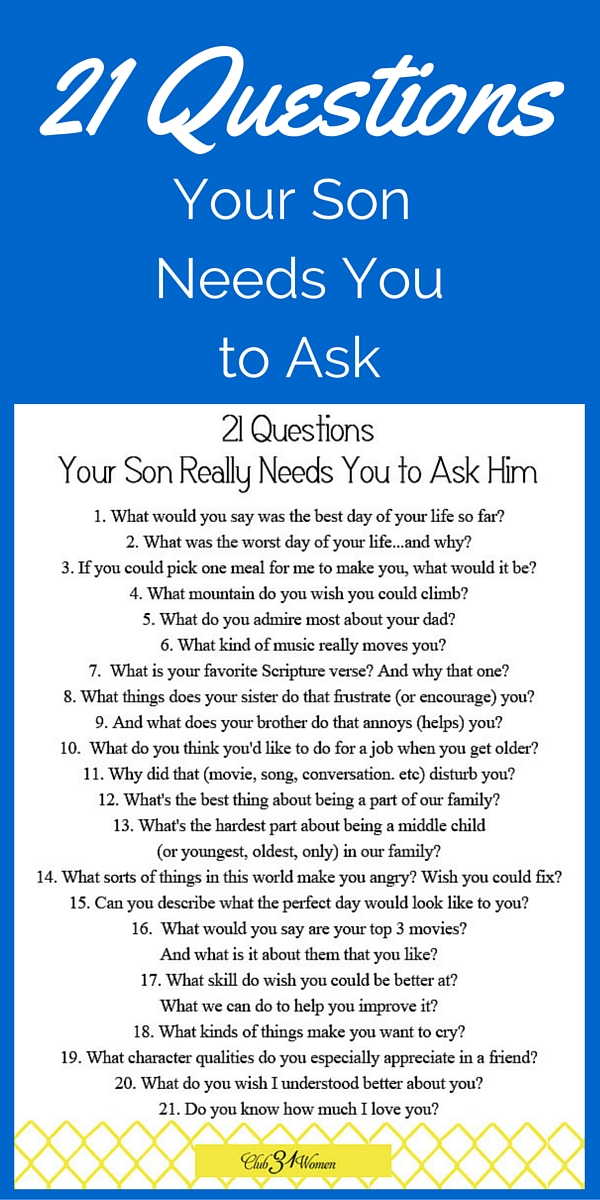 Blessings on you and your own sweet guy!
In His grace,

(This post may contain affiliate links. Read my full disclosure.)