FREE Printable – 24 Ways to Prepare Her to be a Lovely Woman
Since we have four young daughters of our own, I've been thinking a lot lately on how I can help prepare them to become lovely women. This is not so much referring to their "appearance", but more about things of the heart and beautiful character. In case you missed it, the original post which expands upon each of these can be found here: 24 Ways to Become a Lovely Woman.
Then after sharing last week's Free Printable, 24 Ways to Prepare Your Young Man to be a Gentleman, requests came pouring in for the same kind of poster for the young ladies. So here is one for our daughters too!
24 Ways to Prepare Your Young Girl to Become a Lovely Woman – Printable
Strength and honor are her clothing. She shall rejoice in time to come. She opens her mouth with wisdom, and on her tongue is the law of kindness.

She watches over the ways of her household, and does not eat the bread of idleness…."Many daughters have done well, but you excel them all." (Prov. 31:25-27, 29).
Blessings as you raise up your young ladies to be both godly and beautiful – inside and out.
In His grace,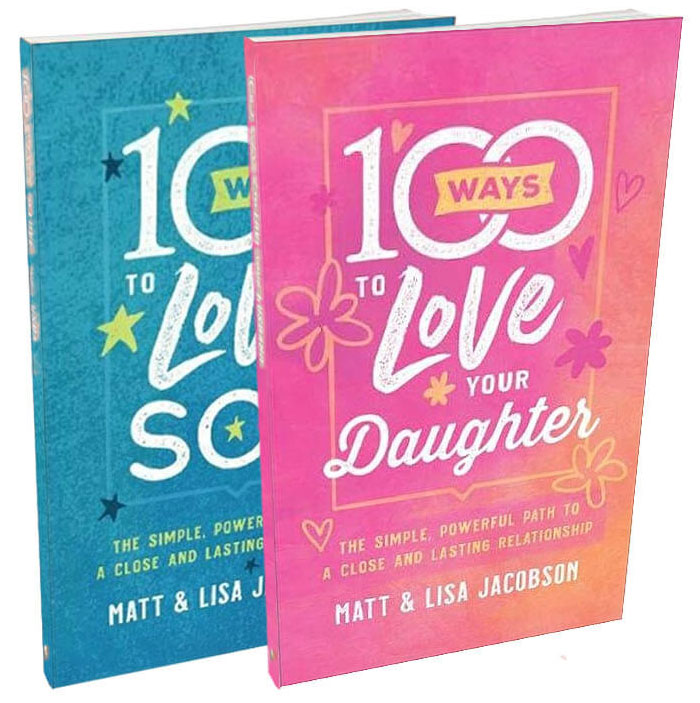 100 Ways to Love to Your Son/Daughter
You love your son and daughter–but that doesn't mean you always know the most effective ways to show that love, ways that will connect with their hearts, and stick with them no matter what life throws their way.
These practical books by the authors of 100 Ways to Love Your Wife and 100 Ways to Love Your Husband give you 100 specific, actionable ideas you can implement to show love to your children, no matter what age they are.
The best part? The short, bite-sized readings make it easy to start right now!