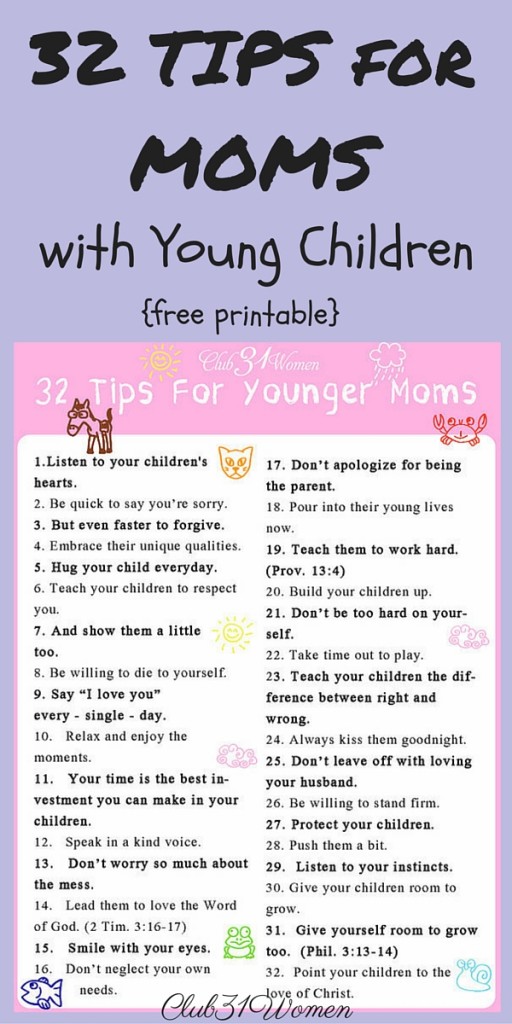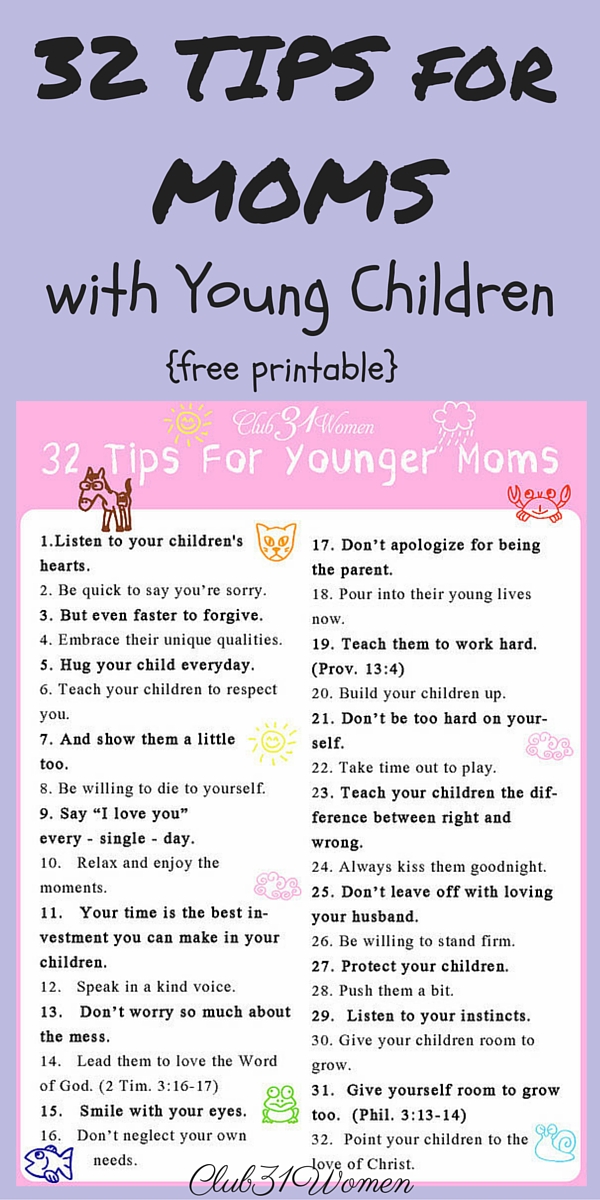 So after watching Mom's Night Out last week-end, I came home and got to thinking. . . about some of the (many) challenges that come to a mom of young children. And that was part of my motivation for sharing earlier in the week these 32 Tips that I Want to Pass Along to Younger Moms.
Then after receiving numerous requests for a printable of the tips, I asked one of my daughters (she does all my images for me – isn't she a dear?) to put something together for us. I say "us" because I printed it out and am pinning it up where I can be reminded too.
'Cause I can sometimes forget.
Just click the title below to download the free printable:
And be encouraged, friend. You're doing something wonderful and lasting!
In His grace,