How to Have a Good Fight in a Loving Marriage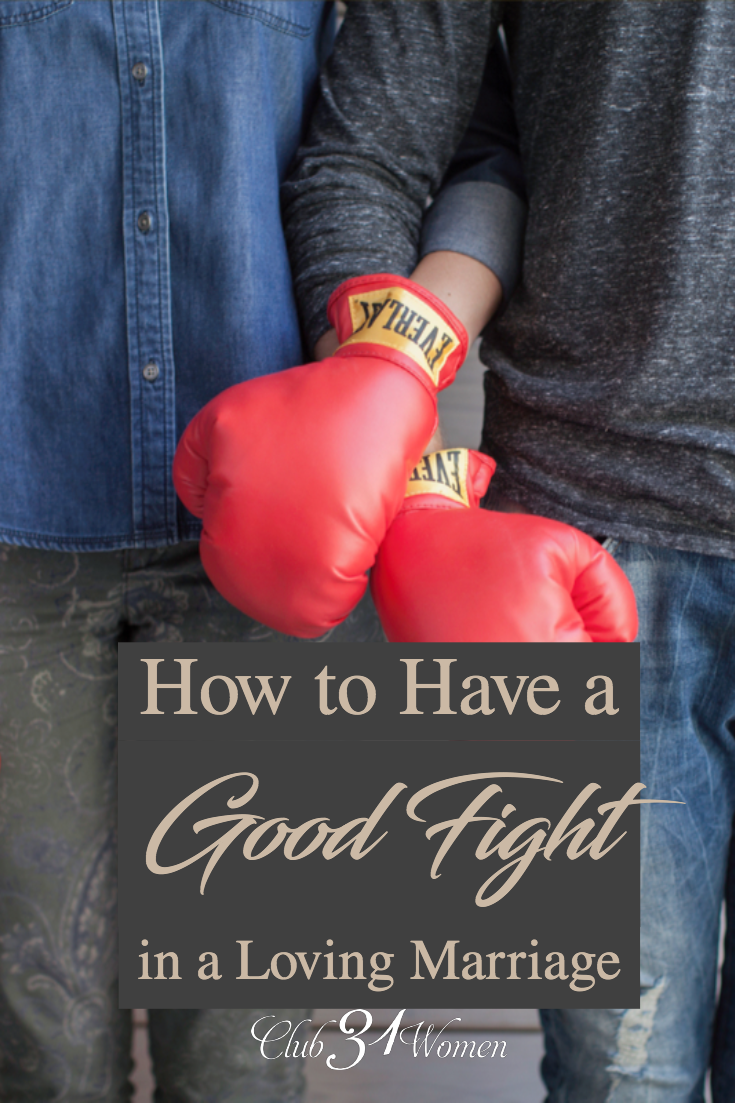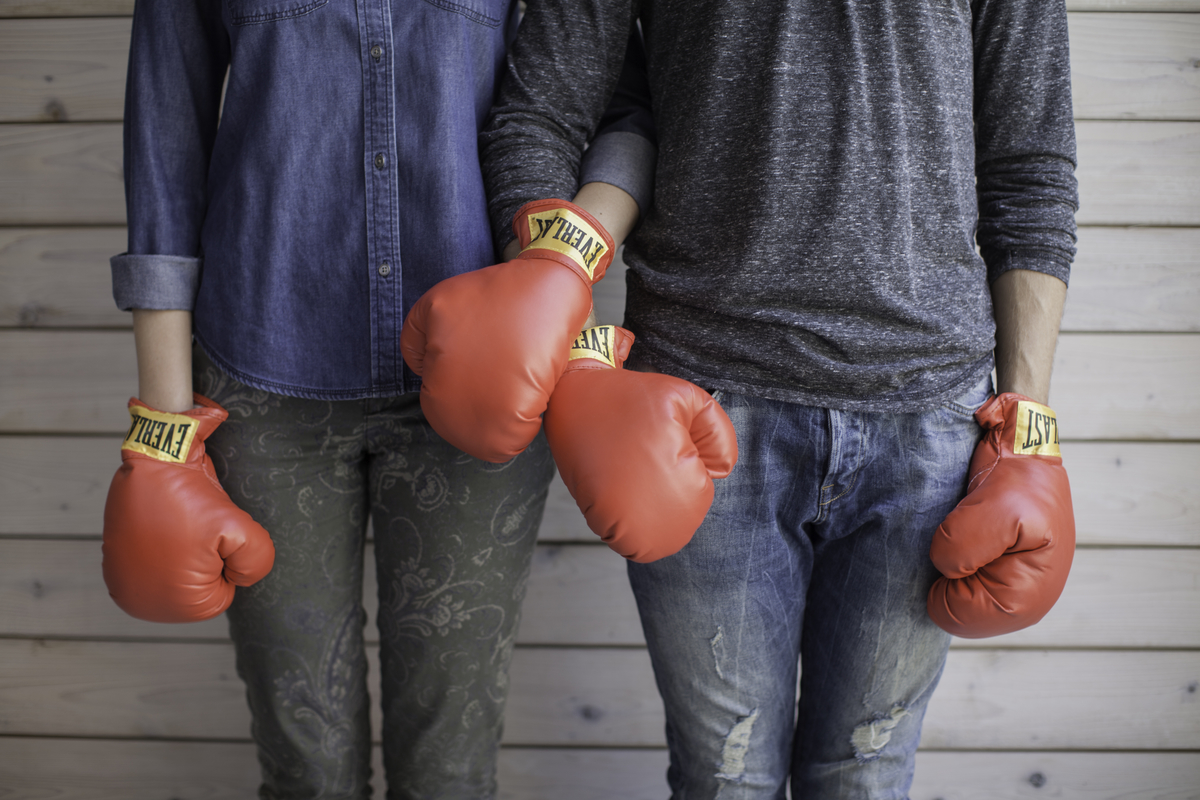 I can vividly remember our first fight.
Not because it was so incredibly ugly or intense, but because it was so unlike any other fight I'd ever seen.
It started out how many other arguments can begin. I came home to our small apartment only to find the Yellow Pages open (think "Google on paper") and could see that Matt was booking an airline ticket.
"Um, do you want to tell me where you're going?" I'd asked him.
"I'm heading to California for my friend's graduation," he informed me.
He INFORMED me. Not asked me or even ran-it-by-me…but informed me.
And I INFORMED him back, "No, you're not. You're not flying down there."
We were still newlyweds, so I didn't know this about him yet, but it's never a good idea to tell Matt what he is or isn't doing. So not my best move.
Let's just say that neither of us was budging at that point or even trying to understand what was really going on here. All we knew is that each thought the other person was basically "out of his/her mind," and we were both mad about it.
After some serious back-and-forth between us two, he threw up his hands and went back to the bedroom, closing the door behind him.
In my irrational state, I figured he was packing up to leave me (it was our first fight, remember?).
Unlike Any Other Fight
But then he was in the bedroom for the longest time. And after a while, I couldn't stand it and had to see what was going on in there.
I slowly opened the door and quietly peeked in.
Much to my surprise, he wasn't packing a suitcase as I expected.
He was kneeling by our bed. Praying. Asking his Heavenly Father to help us in our conflict.
And I could hardly take it all in.
Yes, we were both Christians and believed in prayer. But it had never occurred to me you could pray your way through an argument, or ask God to show you where you might be wrong.
Never.
But this was a game-changer for me. Or at least a marriage-changer.
Because for the first time, I understood that there could be a different way to resolve conflict between two people who loved each other — and who loved Christ.
And it wasn't about who was the strongest.
Or the loudest.
Or the most stubborn.
I realized that a couple could work through even the most difficult disagreements in a biblical way. It doesn't mean you'll never argue or look at each other like you're from a different planet (and you know the look I'm talking about!). But it does mean that you can resolve conflict in a manner that you both come out with a deeper love and, possibly a better understanding, of one another.
So I hope you can join Matt and me on the FAITHFUL LIFE podcast today where we're talking about how to have a "good fight" in a loving marriage. We're sharing quite candidly on how we work through conflict in our own marriage, as well as those insights that can make a real difference when you're at odds with each other. We hope you find this conversation both encouraging and helpful!
In His grace,
Lisa Jacobson
FAITHFUL LIFE podcast
Matt and Lisa Jacobson, authors of 100 Ways to Love Your Husband and 100 Ways to Love Your Wife, are the hosts of a weekly podcast to talk about what it means to be a biblical Christian in marriage, parenting, church, and culture. Matt and Lisa offer deep encouragement, along with practical steps and true-life stories, as we grow in walking the faithful life together.
Subscribe to the FAITHFUL LIFE Podcast
Subscribe to the podcast on iTunes, Google Play, Google Podcasts, Spotify, iHeartRadio, Stitcher, Castbox, or (my personal favorite) Pocket Casts. Get notified each week when a new episode is available! New to podcasts...but don't know where to start? It's quite simple. Click here to learn more!