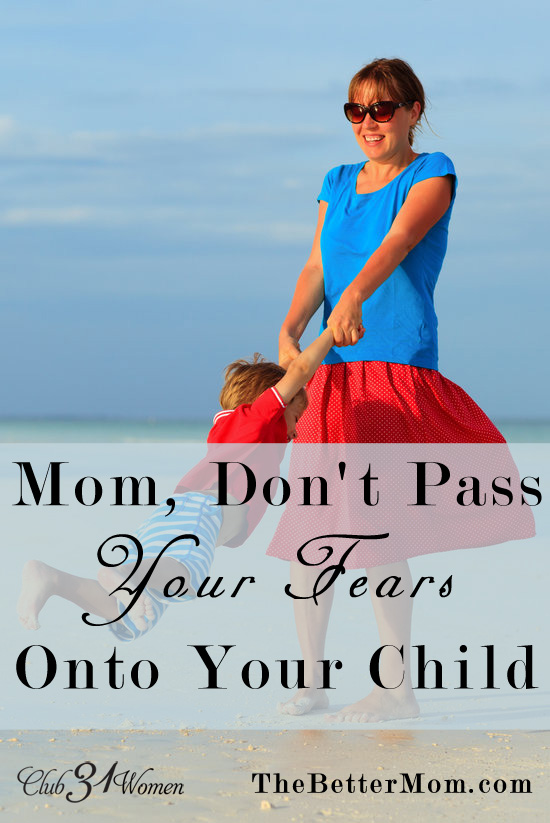 Recently my oldest daughter and I were staying at my parents' home while they were away on a trip. Just she and I alone enjoying a private retreat at the home I grew up in.
Everything was so peaceful . . .
That is, until she told me she was going down to the basement to exercise.
I gulped. I was very uneasy with her going down there all by herself.
Yes, even though she is going on 20 years.
The girl read right through me and started laughing.
What, Mom? Are you afraid the Monsters are going to get me down there?
And she wasn't too far from the mark. Here I am, a grown-up adult – a very grown-up adult – and I'm still afraid of that dumb, dark basement.
But she sure wasn't.
She was unafraid.
Just like we'd raised her to be.
And I thought about how freely she lives.
And how that's what we want for our kids.
And how I want to live as well. Fearless.
Because it's only the Enemy who wants us to fearful. To be afraid to try new things or step out from our comfort zone. To worry about what might happen and what scary things might be out there.
But not our God…..
You can hop on over to TheBetterMom to read the rest of this article (click link below)!
Mom, Don't Pass Your Fears Onto Your Child
I hope to see you over there!
In His grace,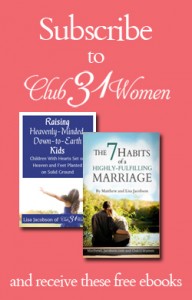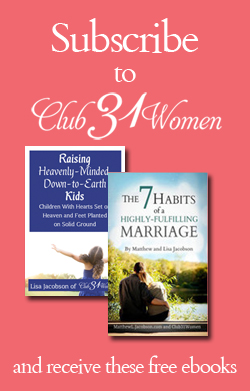 *If you'd like these posts delivered directly to your inbox (and get 2 FREE eBooks), Subscribe to CLUB31WOMEN.