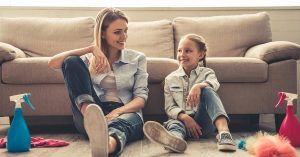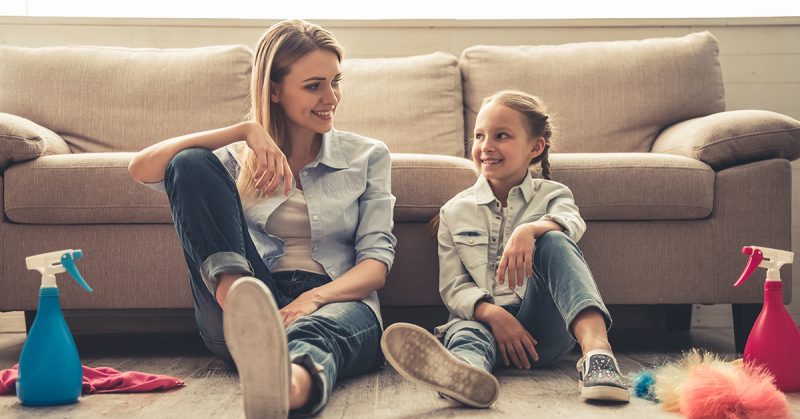 This is for all the young women out there who are just starting out.
Maybe you're soon to be married or newly married, or maybe you're single, and you've just paid your first mortgage payment.
Will you take some advice from someone who has taken a quarter of a century to figure out a solid daily routine?
I say "figure out" loosely, but I'm feeling just confident enough to turn around and say, "Hey girls, these habits are sticking and working well for me!"
The following habits are simple, class 101 kinds of routines. Get these down in some fashion, to some degree, and you'll feel pretty together-ish. You can work out the fine details as you go along.
12 Core Daily Disciplines for the Beginning Homemaker
1. Spend time with Jesus.
If you haven't noticed already, pretty soon you're going to realize that managing your life is hard. You need to open your Bible and draw hope, strength, and wisdom from the Lord Jesus. Talk to him. He cares about all the details of your life, and He stands ready to help you get your act together.
2. Move.
Take a walk, lift some dumb bells, or clean house really hard for 30 minutes. Find some way to keep your body in shape, because that will give you the physical energy to keep moving all day.
3. Get dressed.
Does your life have meaning? Yes! So wash up, fix your hair, put on a touch of makeup, and get dressed in real clothes. Don't be a slouch.
4. Do a load of laundry.
Even as an empty nester and with just the two of us to think about, I still give attention to our laundry situation every day. It's nice to always have clean underwear in the drawer.
5. Make your bed.
Who's going to see it? You. You're going to see it, and my mom says when you make the bed it makes the whole room look cleaner.
6. Tidy up the place.
A timer is your best friend. Grab a timer and spend exactly two minutes (no more) tidying up every room in your house. (Consider your refrigerator one of the rooms!)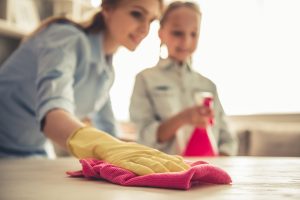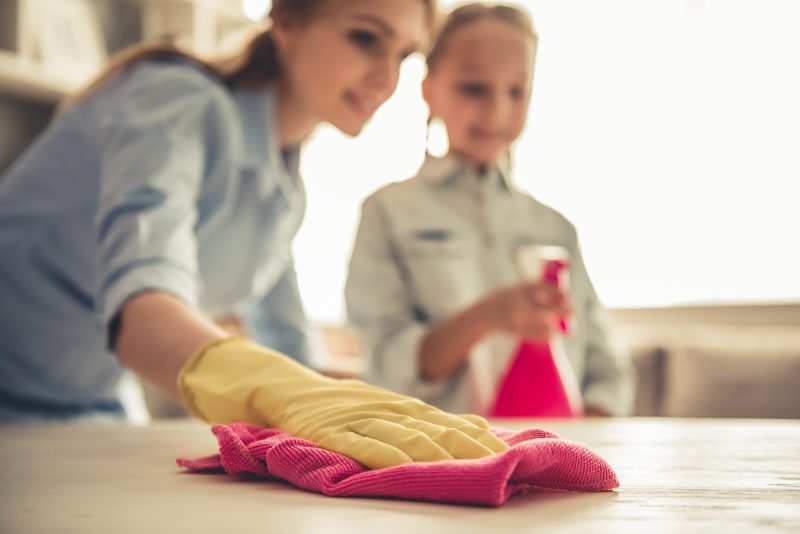 7. Sweep the kitchen floor.
Kitchen floors somehow get gross every day, even when there are only a few people in the house.
8. Clean something.
If you clean one thing every day, you'll have cleaned 30 places in your house this month. Wipe down a bathroom sink or vacuum a carpet. Dust the living room or scrub the kitchen floor.
9. Make dinner.
Slow down if you can. Enjoy yourself. Put love into it.
10. Do the dishes before you go to bed.
For decades I did not do this, and it snowballed into multiple problems. Just get it done –no excuses. You will be so, so happy in the morning.
11. Tackle the most pressing paperwork or errand.
Sometimes paperwork can be overwhelming. I've found it helps if I take one day to get the paperwork organized and set out. Then the next day I have an easier time plowing through it. Same for errands –plan your errand list on one day and do the running around the next day.
12. Spend time with Jesus before putting your head on the pillow.
Good news! Jesus forgives us if we ask him to, so if you dropped the ball somewhere during the day, He has grace for you. And He is heavily invested in your progress toward maturity, so let Him encourage before you sleep. He loves you. Read a short devotional thought or Bible verse before you go to bed, and rest in Jesus.
May the Lord bless you as you develop good daily habits,
My Homemaking Mentor
Save
Biblical Training
The idea of homemaking can feel very overwhelming. Everything from cooking meals to keeping up on laundry, cleaning the house, training our children, and even intentionally loving our husbands can seem out of reach when we don't know where to being or have the tools to help us.
Even seasoned homemakers can use help as seasons of life change, and you find yourself in unchartered territory. You go from chasing toddlers and changing diapers to chauffeuring teenagers and talking late into the night with them.
How can we keep up with it all and run the race of homemaker and wife and mother well?
*Important Note: Below I'm sharing more about this online Mentoring Academy for Homemakers – something I wish I would have had access to when I was a younger wife and mother. But if you're not in a place right now to do something like this – whether financially or just plain headspace – then that's okay too. I only want to share things that will bless you—not as "one more thing" to add to your already full plate.
My Homemaking Mentor Academy

"My Homemaking Mentor has completely turned around my home. From learning simple cleaning routines to help me manage to keep a home as a busy small business owner/work from home mom, to helping me dig deep into the Lord's Word and learning how to live intentionally and help my family to do the same this resource has been something that I have been able to reach out to time and time again.
As women, Christians and homemakers, it is sometimes so hard to manage all the "hats" that we wear, but Jami and her team has done an incredible job at being informative and reminding me that I am not alone in this!" – Ashley
How would you like to have people come alongside you who have been there, to offer you their best tips, ideas, strategies, and secrets to bringing joy, peace, and organization into your home? It can be done!
Join us as at My Homemaking Mentor Academy where we share real life experience with you — not something learned from a book, but something we've actually put into practice in our own homes.
There are 12 amazing mentors sharing practical training on homemaking through 15 video-based courses (over 50 videos).
Some of the courses included:
100 Ways to Love Your Husband by Yours Truly 🙂
Cleaning Routines and Schedules by Marci Ferrel from Thankful Homemaker
Intentional and Purposeful Life Planning by Leigh Ann Dutton from Intentional By Grace
Encouragement for Weary Moms by Jennifer Ross
Meal Planning Bootcamp by Jami Balmet
and many more!
So if you're a homemaker in need of some hands-on help, then help is here! I invite you to My Homemaking Mentor Academy.
*A small reminder, or if you're new here: If you purchase the items through the links here, Club31Women might get a small affiliate compensation – with no additional cost to you – from some of  them and so I thank you for that. But while I appreciate your purchase, you should also know that we share this as our genuine opinion and personal enthusiasm for these items. See my full disclosure here.