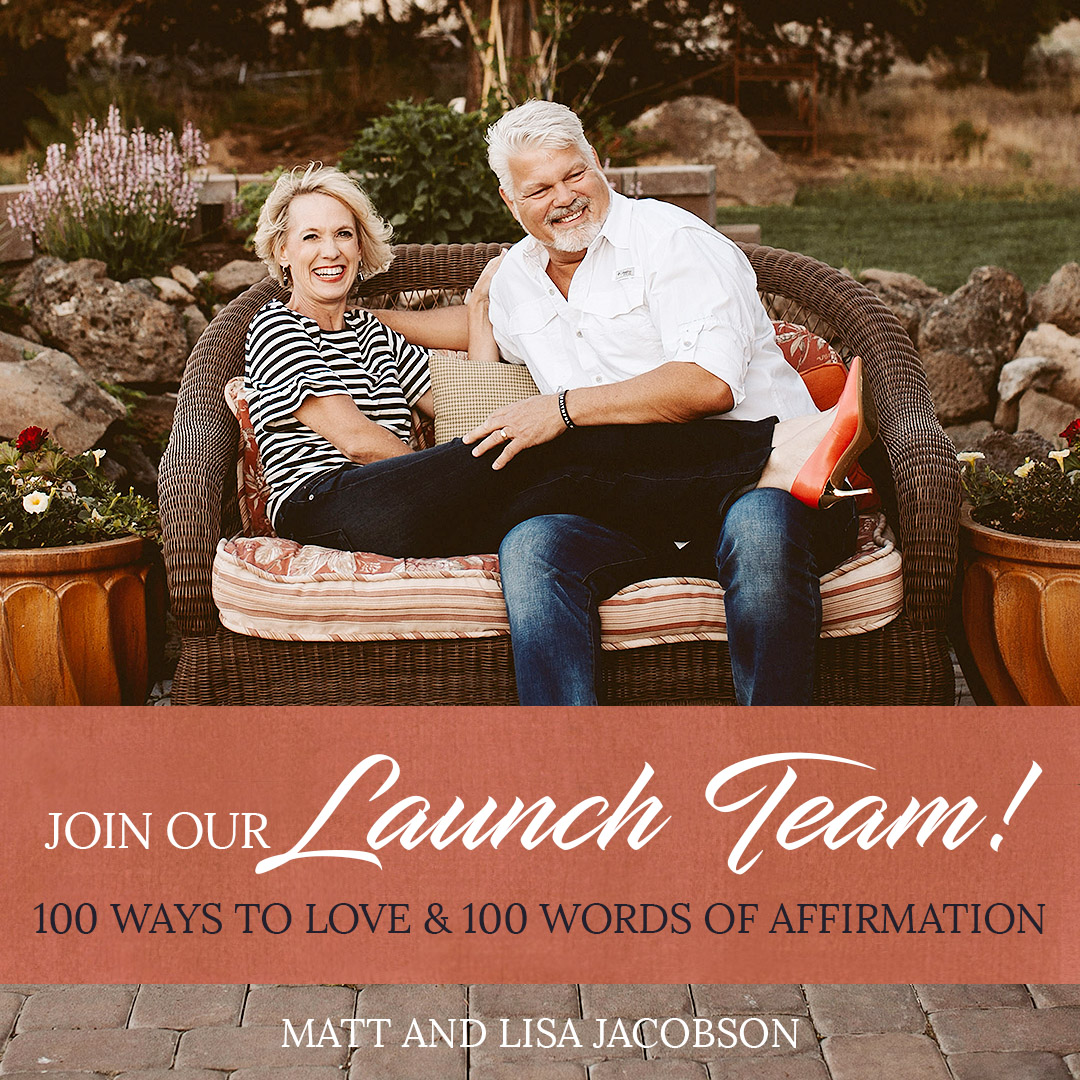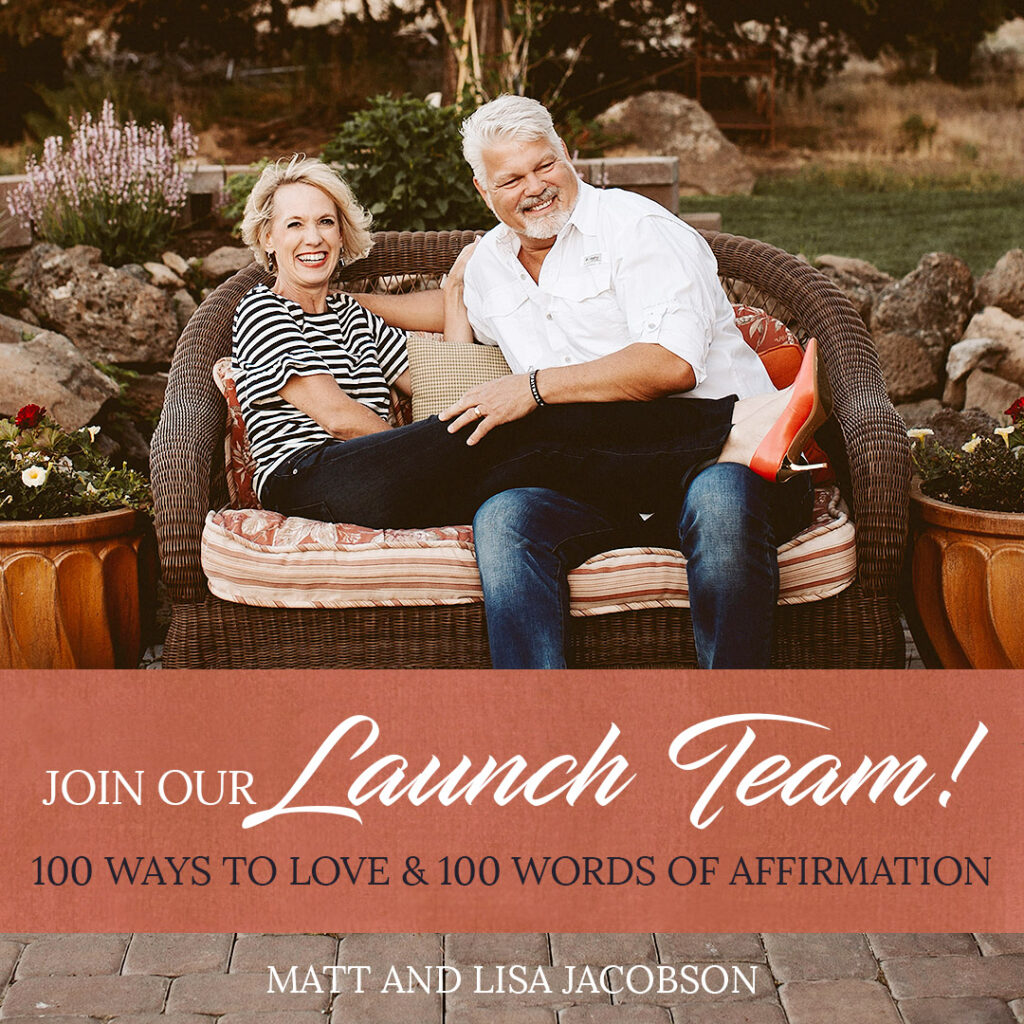 What you'll want to know…
First of all, what is a launch team?
It's simple – and fun. A book launch team is simply made up of friends and readers like you who help us get the word out about our new books.
How do I join the team?
You'll want to:
Pre-order our books.
Join the exclusive Launch Team Facebook group!
What am I expected to do?
We're so grateful for your help in getting the word out about our new books–100 Ways to Love and 100 Words of Affirmation! So we'll be asking you to read our books, write an honest review, and share about them with your friends on social media.
As a small thank you, we're offering some fun surprises and special bonuses that we'll be telling you more about over the next few weeks if you join!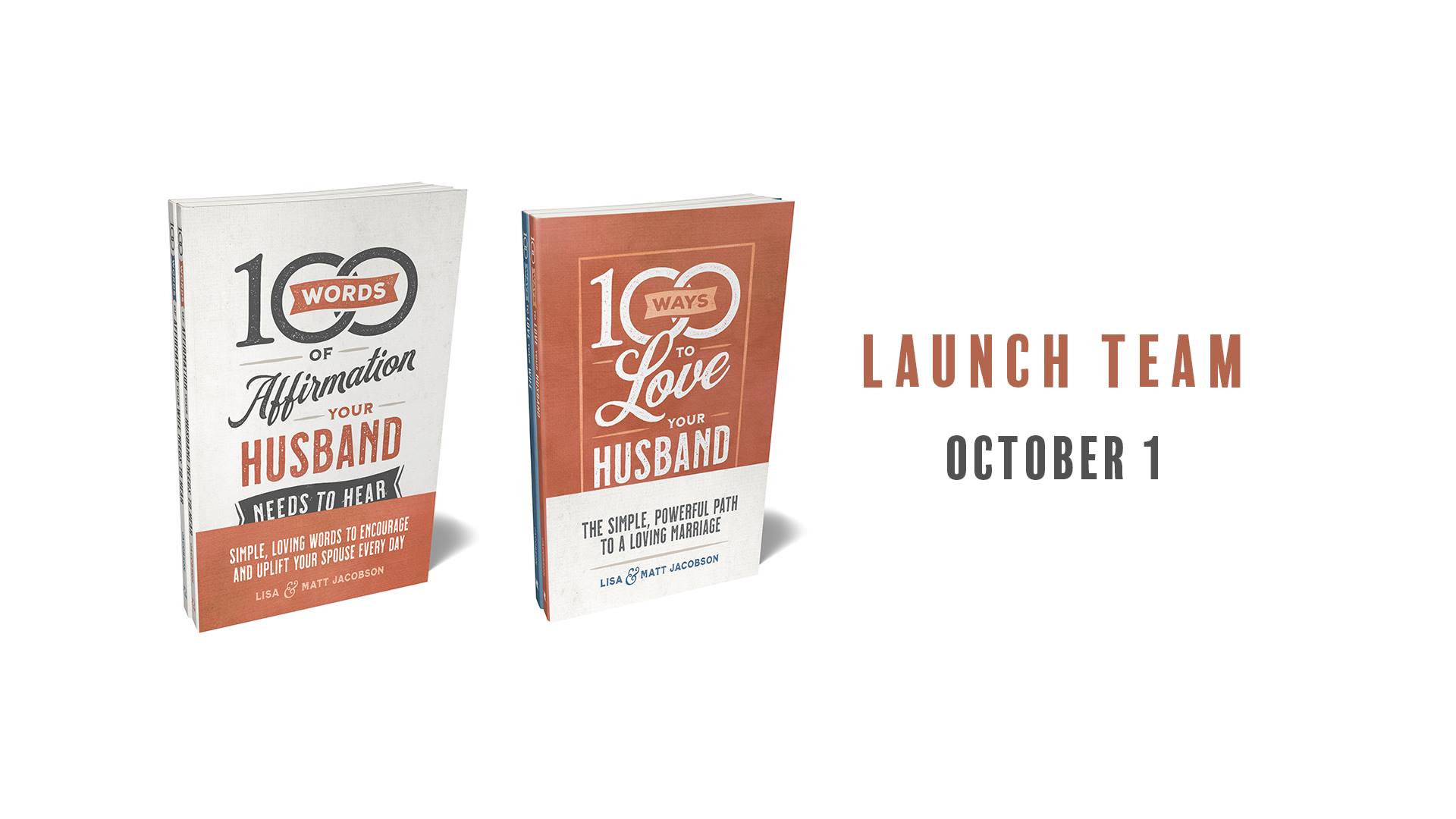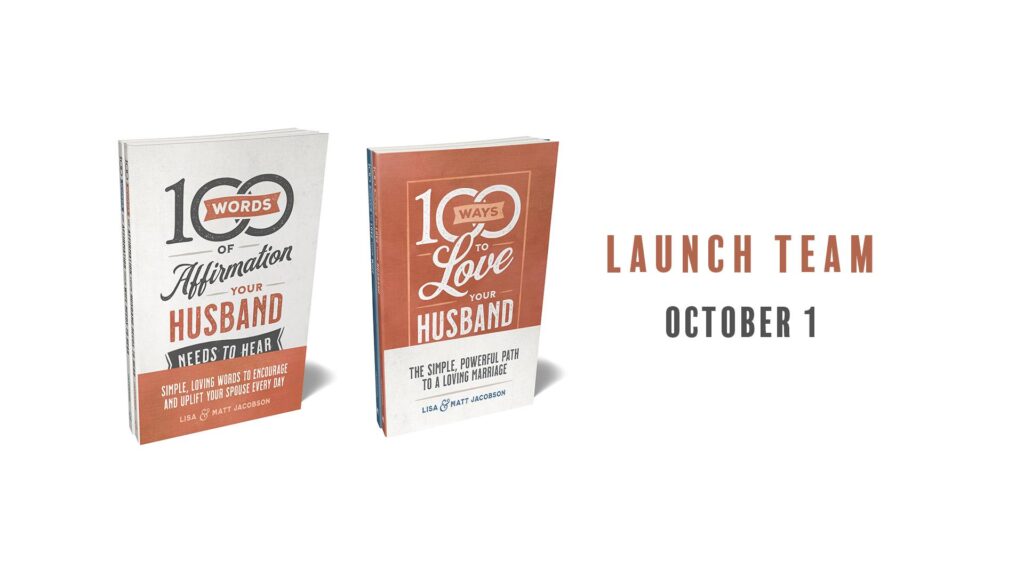 How will I find out more after I've joined the team?
We'll be sharing more in the Facebook group (only for our team) and send out the occasional email with important stuff you'll want to know.
We hope you'll join us!
Lisa Jacobson
[smartslider3 slider="2″]
Register Below