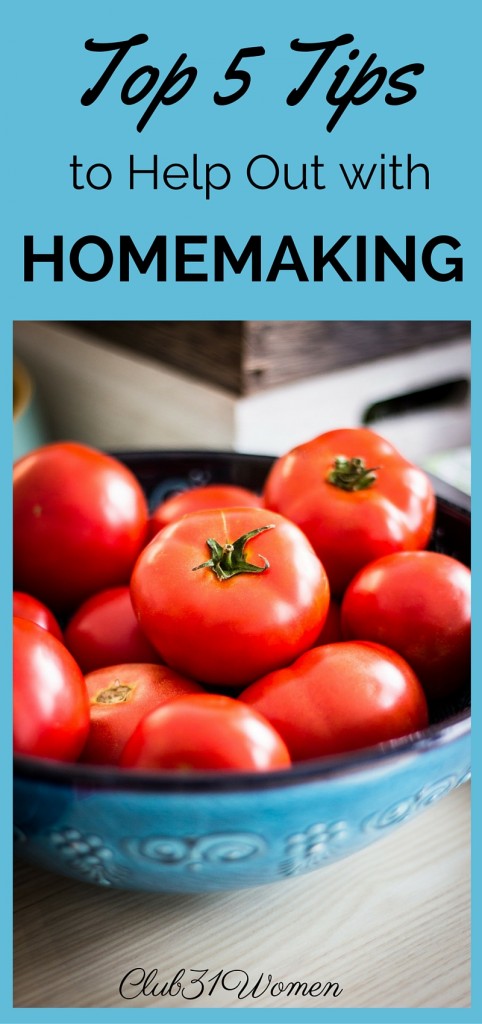 She told me that she remembers it well.
My friend – more like my mom's friend –  said she can still picture me as a young girl walking around with my duster in one hand . . . and my nose buried in a book in my other. Dusting the bookshelves without ever glancing up from my own reading.
My idea of "doing my chores."
This explains a lot of things really.
Like how I spent most of my childhood with my head in the clouds.
Like how I never did pay much attention to housework (just as my mom always suspected).
And why I was clueless about homemaking when I first got married.
Not the end of the world, I suppose.
Except that once the honeymoon was over,  I woke up and looked around our small, 2-bedroom apartment and suddenly realized
I
knew
nothing
about keeping house.
Or at least next to nothing.
Let's put it this way: the learning curve was fairly high.
You're probably much farther along that I was when I began running our home. But in case you're in a place where you're looking for a few helpful homemaking hints, or maybe could use a refresher course?  I'm offering my top 5 tips….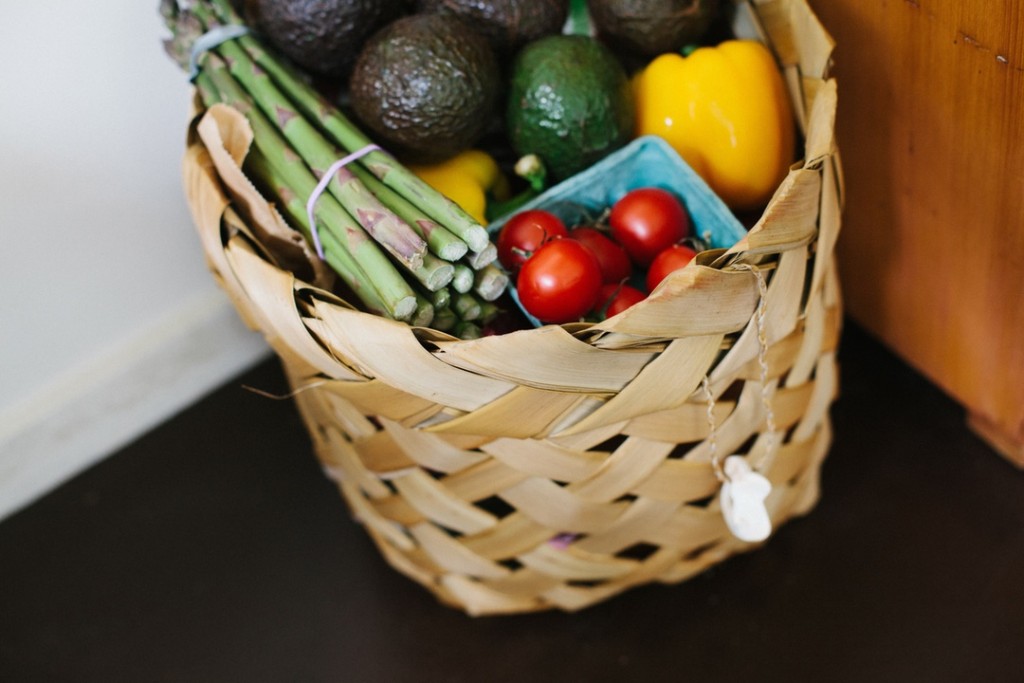 My Top 5 Tips to Help You Out in Homemaking
1.    Practice.
Practice might not make perfect, but it should improve things over time. If you're not efficient at cleaning the bathroom? Practice. If you're struggling with laundry? Practice. (And maybe this: How to Change Laundry into the Chore You Love).
Like any other skill – yes, I used the word skill –  do it every day (or often) until you get really good at it.
2.    Work on one area.
Or at least one area at a time. The biggest complaint I hear is about being overwhelmed.
But you don't have to be up on everything all the time! I'm sure not.  I'm telling ya, it's a juggling act. Just when I get the bathrooms shipshape, I realize the laundry room is overflowing. Then the fridge gets green and scary. And so on and so forth.
One step at a time. One area at a time.
Rinse and repeat.
3.     Give yourself grace.
In challenging seasons. Pregnancy, new baby, illness, job loss, or maybe moving to a new house? These are BIG and you shouldn't be too hard on yourself when walking through it.
During such times, slip into survival mode and try to concentrate on the bare basics – the other stuff will get done when we're in a different season. You've got enough on your hands without heaping further guilt on yourself.
4.     Remember Who you are serving.
If I think of all this work as only for my sake (or my pride), or even for my family's sake, then it can be downright discouraging.  But when I remember that  I am doing this as service to God—and Him only? Changes things quite a bit. (More here: 5 Good Reasons Why Cleaning Actually Matters)
Whatever you do, work heartily, as for the Lord and not for men (or family, friends, or neighbors). ~ Col. 3:23
Then ask the Lord to put a song in your heart and strength in your hands and go to it!
5.     Study the craft.
So I admitted how inept I was at keeping house when I began.  Wondering how I eventually learned the skill of homemaking?
I studied.
Yeah, I'm serious.
You wouldn't believe all the books  and articles I read on the subject!  I was determined to master this stuff.  And after a time, I even began to get excited about what I was learning.  At the end of the day, I'd share with my husband all kinds of thrilling bits of information:
Baking soda gets the smell out of stinky spots.
Clean the dirtiest areas of the bathroom first and then work your way up the mirrors last.
Run a lemon through the garbage disposal to freshen the sink.
He was on the edge of his seat, I'm sure. 🙂
The main thing was that I was learning things that made my homemaking easier and more efficient. I no longer felt quite so helpless and overwhelmed.
Which brings me to the next thing I wanted to share with you . . . .
I shared about this Homemaking Ministries Conference last year and it turned out to be an amazing resource!
These 9 terrific bloggers and authors have gathered together  to offer a blend of Biblical and encouraging content – mixed with practical and hands-on advice – for effectively and efficiently managing your home for God's Glory!
The conference is "live", but the beauty of it (if you're anything like me) is that you can listen to it anytime you like, at your own pace. You can stop, pause it, and come back later – whenever it is convenient to you.  Whew.
Now I'm passing this on to you in case you've been wanting to improve your knowledge and skills in homemaking (or just looking for some inspiration!).
It's just the kind of thing I could have used when I first got married. Could still use . . .
A Little More About the Conference
The second annual Homemaking Ministries Online Conference 2015 is designed to encourage you in Gospel-Centered Homemaking and promises to give you the tools you need to thrive in your home. Here is a brief overview of what's included:
12 Sessions
Session #1: The Ministry of Homemaking
Session #2: Recovering Biblical Homemaking
Session #3: Homemaking and Working from Home – Is it Possible to Do Both
Session #4: Homemaking – The Juggling Act
Session #5: Saving Time and Money in the Kitchen
Session #6: Having a Plan for Keeping Your Home Clean
Session #7: Prayer in Homemaking – Gaining Vision, Finding Time, and Praying with our Children
Session #8: Finding Joy in Homemaking
Session #9: Spiritual Disciplines for the Busy Homemaker
Session #10: Calm Your Chaos
Session #11: Unrealistic Expectations, Communicating Your Needs, and Dealing with Differences
Session #12: Bible Memorization- 5 Minutes a Day, Lifetime Benefits for the Entire Family
(This post may contain affiliate links. Read my full disclosure.)


You can read the full descriptions of each of the 12 sessions and see the line-up of wonderful speakers for this Homemaking Ministries Online Conference HERE!
Now back to reading my book . . . after I clean the bathroom, of course.  😉
Just for fun: Share one or more of your favorite homemaking tips! Like how to clean burnt milk off the stove – stuff like that! (I'm all ears) 
In His grace,
*Note: If you're not in a place right now to do something like this – whether financially or just plain headspace – then that's okay too. I only want to share things that will bless you—not as "one more thing" to add to your already full plate.
*Disclosure: If you purchase a Homemaking Conference ticket through my link here, then I get a small affiliate compensation – with no additional cost to you – and so I thank you for that. But while I appreciate your purchase, you should also know that I share this with you as my genuine opinion of the value of this Conference. See my full disclosure here.