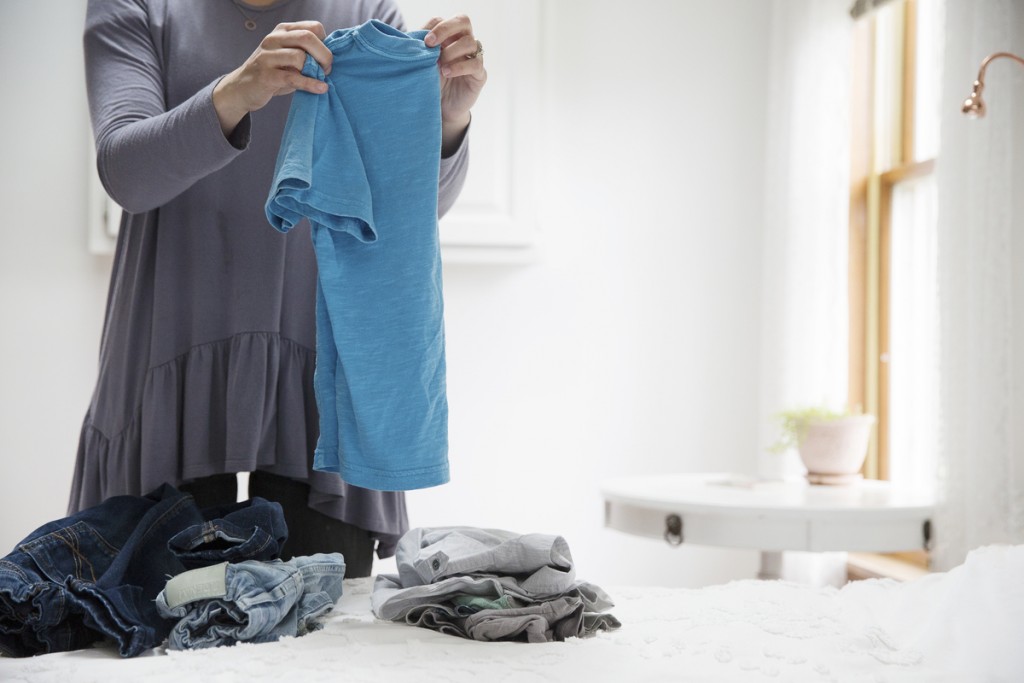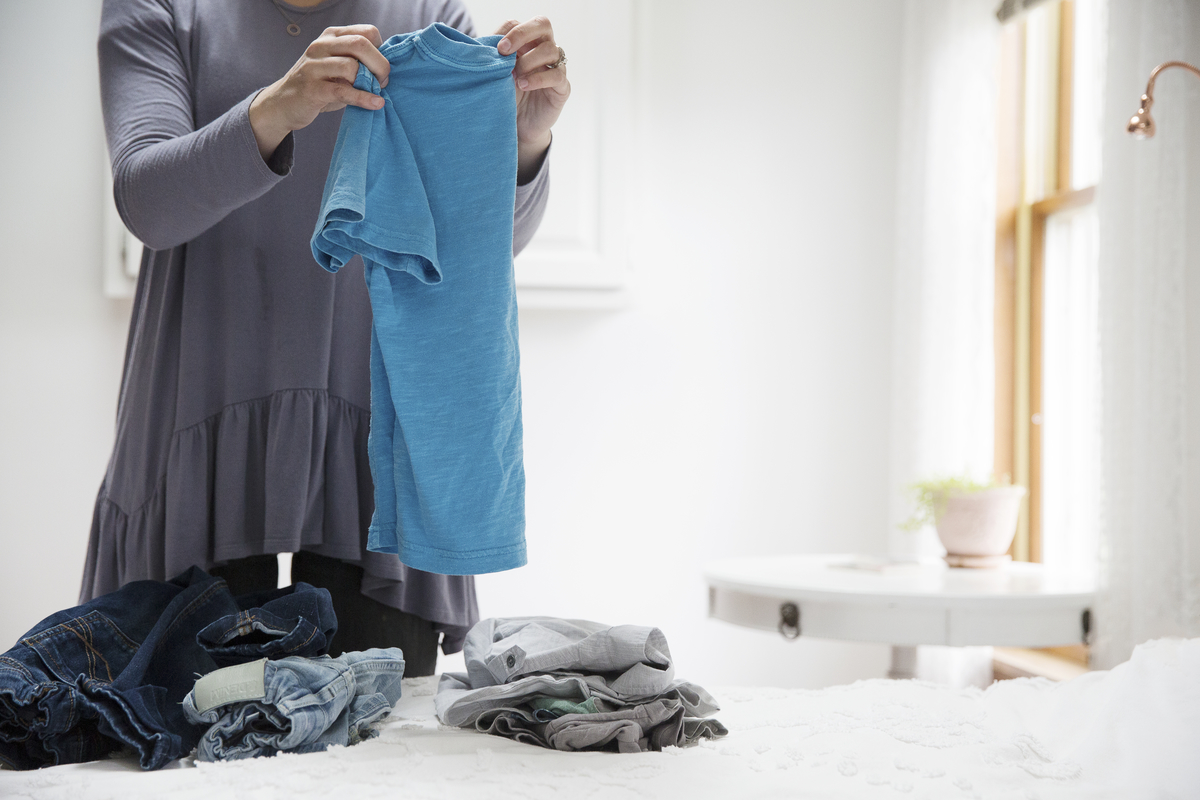 As wives and mothers, we spend so much of our time trying to "manage" our time while we overlook this one simple trick to manage your household.  
All the while, we are misusing our greatest assets trying to do it all.
From the kitchen window, I looked up on the top of our hill where the girls' playground sits.  
Between wooden slats, I saw my 4-year-old grinning from ear to ear and I could hear my 6-year-old squealing with delight.  At the bottom of the slide, there was a real life Tickle Monster (aka Dad) lurking, waiting to get them as they came down.
It was 5:30 pm and I felt exhausted.  I had been up with both girls in the middle of the night and woken for good at 6 am.
School drop-offs and pick-ups…cleaned the house…prepped dinner…washed clothes…made well-check visits and one sick appointment for my oldest who deals with chronic sinus infections.
And I was nearing the end of my "shift" I guess you could say…though we can all attest that a mom's work is never done.
And just when I needed him most, my husband came home.  Even after a long day at work, he rolled into the house, threw on some tennis shoes, gave me a quick kiss and headed out the back door.  
Because he knew I needed a break.
He knew those girls needed their Dad.
And he knew he needed to be with them.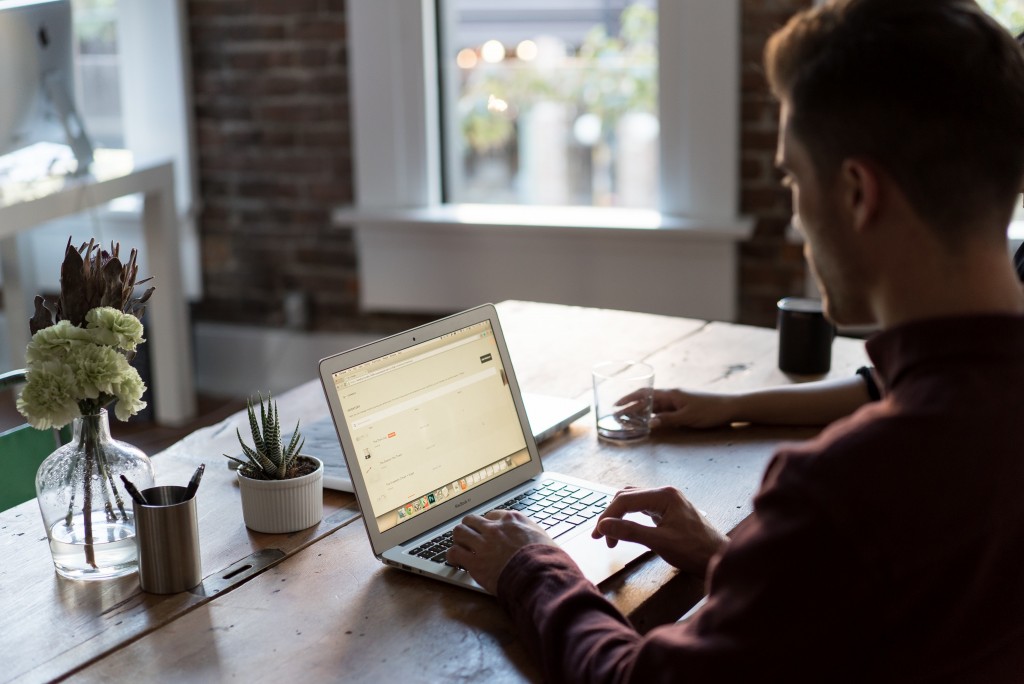 HOW TO EASILY MANAGE YOUR HOUSEHOLD…WITHOUT STRESS
But at the very heart of what was happening was this one simple rule I have found that truly works to manage my household without all the stress – Play To Your Strengths.
You see, my husband and I have worked out this little unspoken system that helps us do what we DO BEST!
Bryan goes to work and makes the money.  I stay home with our girls and find the best ways to manage that money.
Bryan does the "dirty" work (mowing the yard, raking the leaves, washing the cars).  I do all the dirty laundry.
I fix all the breakfasts, lunches, and dinners.  Bryan doesn't get to be picky.
I make the girls' doctor appointments, help them with homework and make sure they are at school on time.  Bryan builds cool projects with them and takes them swimming.  He orchestrates water gun fights in the backyard and teaches them how to fly their kites.
WE WORK SEPARATE BUT TOGETHER
We work together to establish the fundamental principles that will guide our family, our home life, what is important and what isn't.  
We will both decide our vision for our girls.  Where we want their lives to go.  The kind of people we want them to be.  The way we want them to live.  
And while we can't control these things, we will do everything in our power to steer them down the right path.
And while some may see this as an unfair "division of labor" or even label it as falling into antiquated gender roles, I would argue just the opposite.
PLAY TO YOUR STRENGTHS
What my husband and I do is completely play to our strengths.  We do what comes naturally.  We do what we are good at.  And we trust that each one of us will hold up our "end of the deal."
And while I COULD do all the things Bryan does…wash the car, build things, fly kites (and granted I have done these things)...I would not enjoy doing them.  They seem a lot like work to me.  But not to him.
And by doing what comes naturally, our household runs a lot smoother.  I budget my time according to what I know are my "duties" and Bryan does the same.  
SEPARATE JOBS BUT A UNITED FRONT
We have a division of labor, yes.
But it's not based on what someone told me a wife should do.  Or a mom should do.
But on what I'm good at.  What Bryan is good at.  What is good for our marriage.  What is good for our children.  And what is good for our home.
And what works for us won't work for everyone, but I would argue we would all be a lot less stressed and a lot happier if we would fall back on the strengths and talents God has given us.  
Because the easiest way to manage your household without stress is to trust in your spouse.And do it together.  
Separate jobs…but a united front.
My Homemaking Mentor
Save
Biblical Training
The idea of homemaking can feel very overwhelming. Everything from cooking meals to keeping up on laundry, cleaning the house, training our children, and even intentionally loving our husbands can seem out of reach when we don't know where to being or have the tools to help us.
Even seasoned homemakers can use help as seasons of life change, and you find yourself in unchartered territory. You go from chasing toddlers and changing diapers to chauffeuring teenagers and talking late into the night with them.
How can we keep up with it all and run the race of homemaker and wife and mother well?
*Important Note: Below I'm sharing more about this online Mentoring Academy for Homemakers – something I wish I would have had access to when I was a younger wife and mother. But if you're not in a place right now to do something like this – whether financially or just plain headspace – then that's okay too. I only want to share things that will bless you—not as "one more thing" to add to your already full plate.
My Homemaking Mentor Academy

"My Homemaking Mentor has completely turned around my home. From learning simple cleaning routines to help me manage to keep a home as a busy small business owner/work from home mom, to helping me dig deep into the Lord's Word and learning how to live intentionally and help my family to do the same this resource has been something that I have been able to reach out to time and time again.
As women, Christians and homemakers, it is sometimes so hard to manage all the "hats" that we wear, but Jami and her team has done an incredible job at being informative and reminding me that I am not alone in this!" – Ashley
How would you like to have people come alongside you who have been there, to offer you their best tips, ideas, strategies, and secrets to bringing joy, peace, and organization into your home? It can be done!
Join us as at My Homemaking Mentor Academy where we share real life experience with you — not something learned from a book, but something we've actually put into practice in our own homes.
There are 12 amazing mentors sharing practical training on homemaking through 15 video-based courses (over 50 videos).
Some of the courses included:
100 Ways to Love Your Husband by Yours Truly 🙂
Cleaning Routines and Schedules by Marci Ferrel from Thankful Homemaker
Intentional and Purposeful Life Planning by Leigh Ann Dutton from Intentional By Grace
Encouragement for Weary Moms by Jennifer Ross
Meal Planning Bootcamp by Jami Balmet
and many more!
So if you're a homemaker in need of some hands-on help, then help is here! I invite you to My Homemaking Mentor Academy.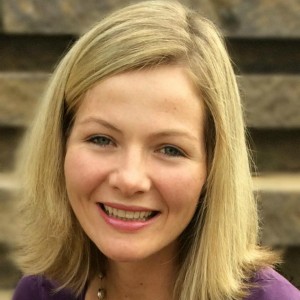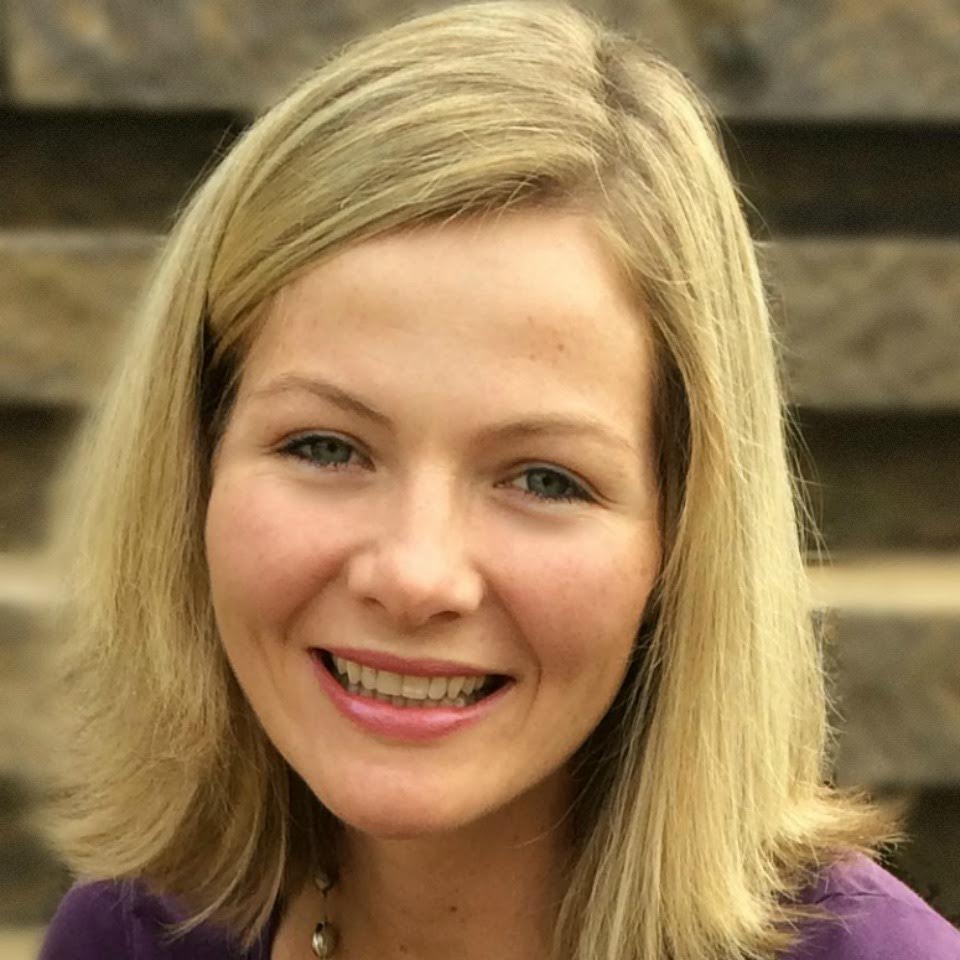 Hillary is a mom to two beautiful little girls and wife to her college sweetheart.  She blogs at The Cole Mines about positive parenting and easy but intentional ways to be a better mom, wife, and person.  Follow her on Facebook, Pinterest, and Instagram.
*A small reminder, or if you're new here: If you purchase the items through the links here, Club31Women might get a small affiliate compensation – with no additional cost to you – from some of  them and so I thank you for that. But while I appreciate your purchase, you should also know that we share this as our genuine opinion and personal enthusiasm for these items. See my full disclosure here.