Did You Know Your Ordinary Things Have Extraordinary Purpose?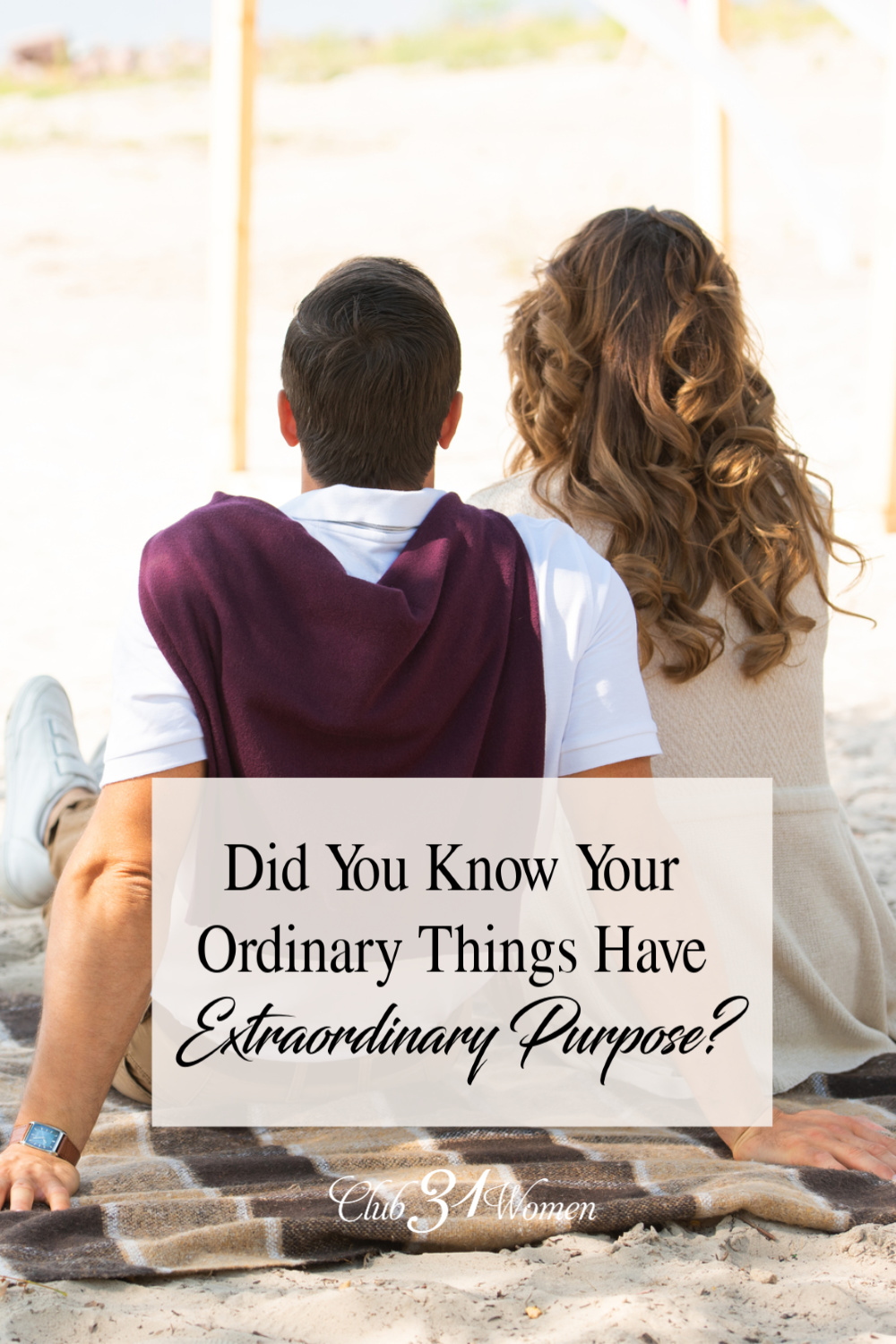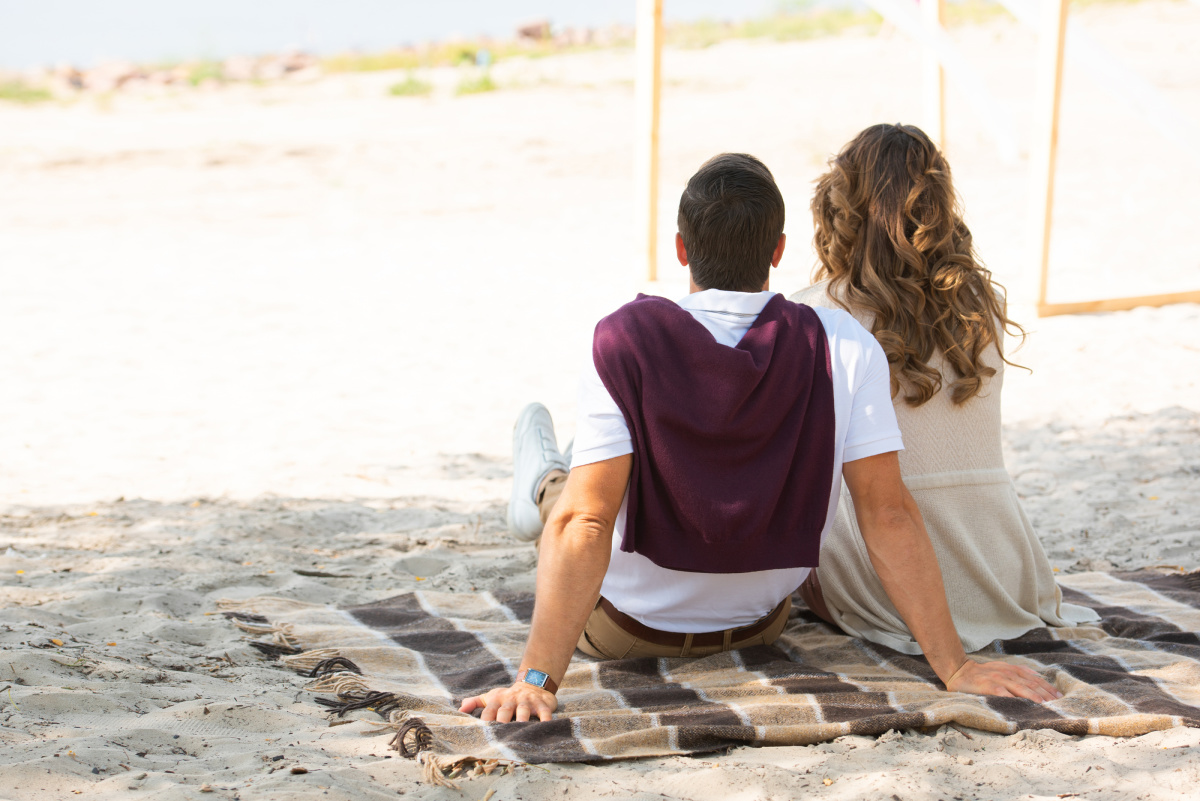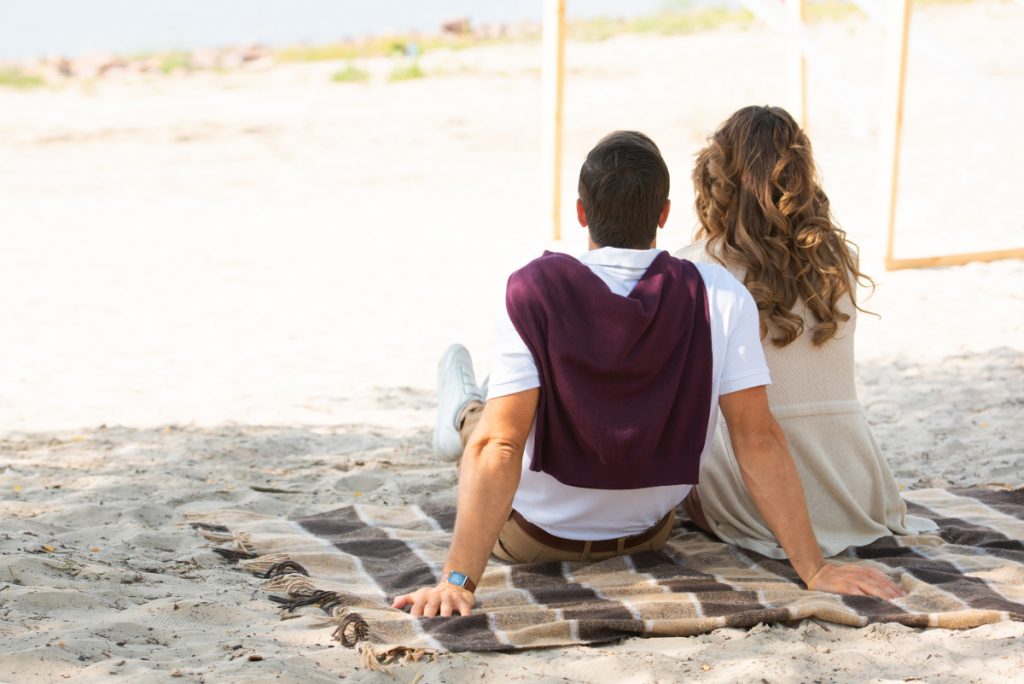 The kitchen table in our house seems so…ordinary.
We bought it a few years ago, used, from a couple in the next town over. A few dents could be seen in the light pine wood if the light hit it just right, and the color on the 8 wicker chairs that accompanied it had drastically faded, but none of that bothered us. We just needed something to fill the space in our dining area, yet somehow, this ordinary table has filled up so much more of our hearts.
We brought the table into the home we had been renting at the time, situating it under a low hanging, out-dated, light fixture. It would not have been my first pick for a table, but it fit our budget, and it fit the space in our dining area that had been empty for weeks.
An Extraordinary Purpose
After a few days went by of having our new-to-us kitchen table, I was getting frustrated by the way I had been using it. Aaron, me and our 2-year-old son, Eliott, would eat our meals packed closely at one end of the table, while the other two-thirds was used as a catch-all space for papers, toys, and more. I complained that perhaps we should have picked something a little smaller and a little less inviting for a mess. That is when my husband spoke up about what he saw for our ordinary table,
"There is no way we are getting rid of this thing! I can imagine so many more children filling up all of these other chairs." Eliott just kept on smiling, as if he saw the same vision his Dad had shared, being in full agreeance with it.
I was almost due with our second child. At the time, I could not imagine how many more children we could possibly have, but my husband's hopefulness was inspiring. I could see the picture he had painted…and then I saw our ordinary table's extraordinary purpose.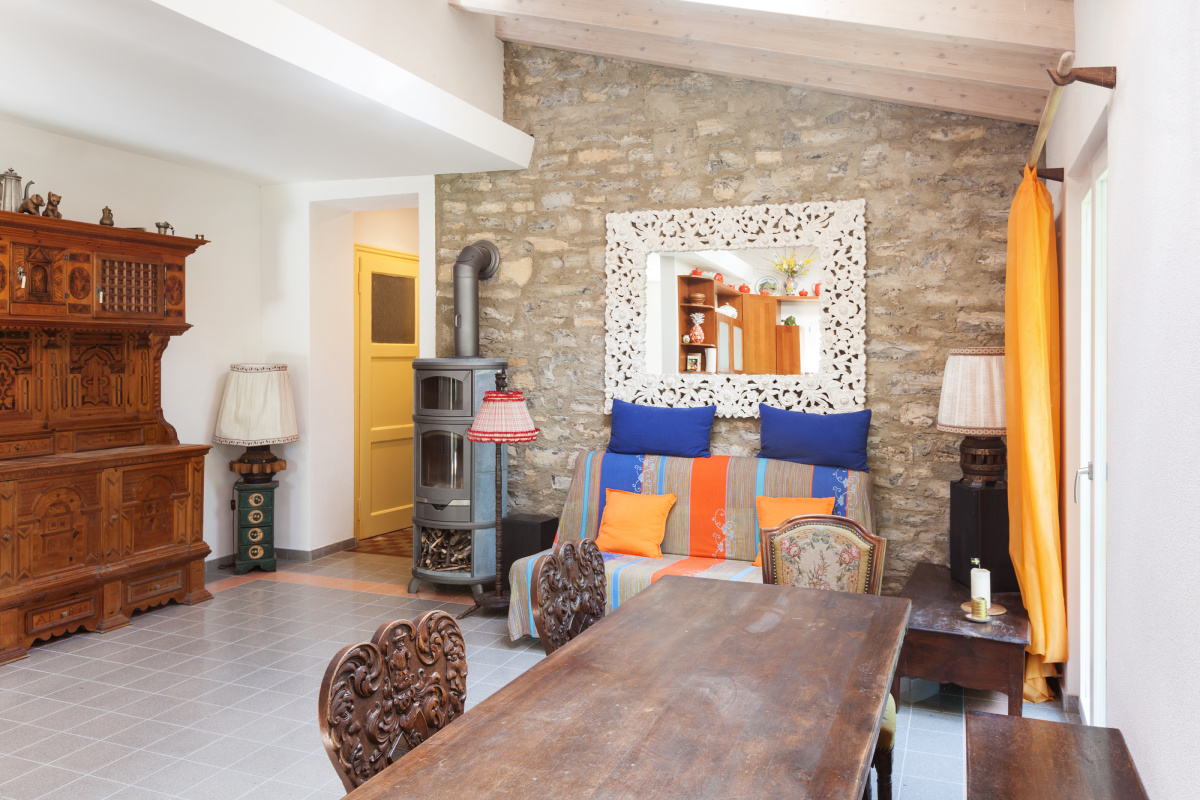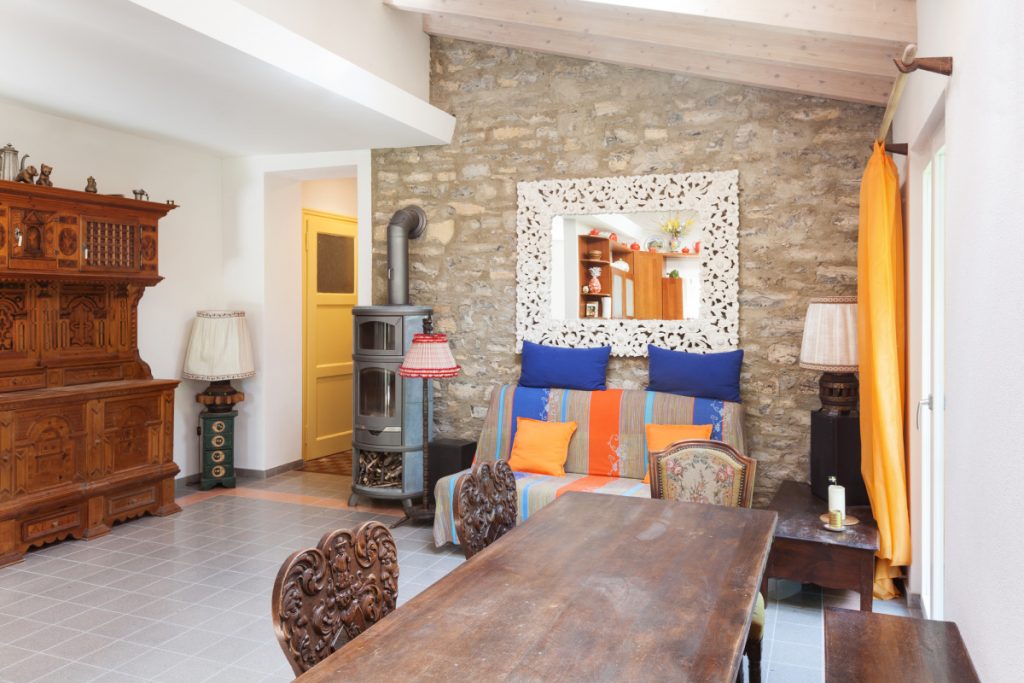 Today, we have four young children. While one is still in a high chair next to the table, the chairs are indeed filling up. Every day we get the privilege and blessing of eating together as a family. We are always chatting around the table, sometimes ending up in meaningful and memorable conversations about life and faith. We pray together at the table. We have celebrated so many birthdays–celebrating life–around that ordinary table.
At the other end, the now one-third that sometimes is a catch-all for messes, is also the place we play play-dough and practice writing. This ordinary table has an extraordinary purpose, serving as a place for us to teach our children as we homeschool. We have also used this table to host other families for dinner, a purpose that fills our hearts to the brim with joy.
This very used kitchen table is still light pine, with a few more dents in it, a handful of colorful stains, and newer, more sturdy chairs, but most importantly, it has an extraordinary purpose, and it is ours to steward well.
This post may contain affiliate links through which Club31Women might get a small compensation – with no additional cost to you.  See my disclosure policy here.
Think Extraordinary About the Ordinary
I want to take a moment to ask you: Did you know your ordinary things have extraordinary purpose? Sometimes it just takes someone painting that picture for you to see the possibilities.
Here are a few ideas to get you thinking about some of the things that can be found around a home that can have an impact greater than you think…
You could use your lawn mower to mow an elderly neighbors yard.
That old teapot can be a catalyst to hearts pouring out into deeper conversation.
Those toys your children don't play with, you can use to bless another family.
You could use your bakeware to make a meal or dessert for the family across the street that just moved in or who just had a baby or perhaps even surgery.
Your home–whether owned or rented–is a big thing that you can open up with welcoming arms, inviting others in to feed and encourage and love.
The list could easily go on, but I think I have painted enough of the picture! Imagine I am handing you a paintbrush and asking you to keep coloring, adding your special touch to make this life a masterpiece. Your ordinary things can be used in great big beautiful ways to love others. What an incredible opportunity we have to steward well all that we have, to bless others and honor God!
My husband and I recently wrote Marriage After God to encourage couples to use even their ordinary marriage and everything else God has given to them to carry out His extraordinary purposes!
Here is an excerpt from Chapter 16 of Marriage After God:
"Chasing after the extraordinary marriage God has designed for you and your spouse can be terrifying. Like standing up in a boat, looking down at the raging water, and stepping in. Like sitting in a living room full of couples who are staring at you, taking a deep breath and then challenging them to consider what they can do to be builders for God's kingdom.
Or navigating your children through the ups and downs of life, motivated by the truth that you are leaving a legacy of faith. Or talking to the woman who sits in your salon chair about the truth of what God thinks about her. Or adopting a child, starting that business, writing that book, practicing hospitality, or any other terrifying invitation God gives you to step out of the boat to join Him. Don't be afraid! God is whispering, "Come, and I will be with you." God is good, and He has good plans for your marriage. He will never leave you, nor forsake you! Chase after God and never stop saying yes to Him."
Aaron & Jennifer Smith have been married for over 12 years and currently have 4 young children. Ever since they married they have purposed to serve God and build His kingdom together. In 2011, they started blogging to encourage husbands and wives to center their marriage relationship on God. The newest addition to their ever-growing online ministry is their Marriage After God site, podcast, and book. The Marriage After God podcast is published every week. Aaron and Jennifer share candidly and honestly about personal stories of failure and victory in Christ in hopes of encouraging other couples to be used by God for His extraordinary purposes. You can find them on social media @MarriageAfterGod @HusbandRevolution and @Unveiledwife.
Powerful Interview with Aaron and Jennifer Smith, Marriage After God
Recently, on the FAITHFUL LIFE podcast, Matt and I enjoyed a thoughtful and challenging discussion with Aaron and Jennifer Smith about oneness, purity, holiness, and God's real purpose in your marriage. I love the beautiful transparency of this couple and their heart for God in their relationship. So powerful!!
~ Lisa Jacobson
FAITHFUL LIFE podcast
Matt and Lisa Jacobson, authors of 100 Ways to Love Your Husband and 100 Ways to Love Your Wife, are the hosts of a weekly podcast to talk about what it means to be a biblical Christian in marriage, parenting, church, and culture. Matt and Lisa offer deep encouragement, along with practical steps and true-life stories, as we grow in walking the faithful life together.
Subscribe to the FAITHFUL LIFE Podcast
Subscribe to the podcast on iTunes, Google Play, Google Podcasts, Spotify, iHeartRadio, Stitcher, Castbox, or (my personal favorite) Pocket Casts. Get notified each week when a new episode is available! New to podcasts...but don't know where to start? It's quite simple. Click here to learn more!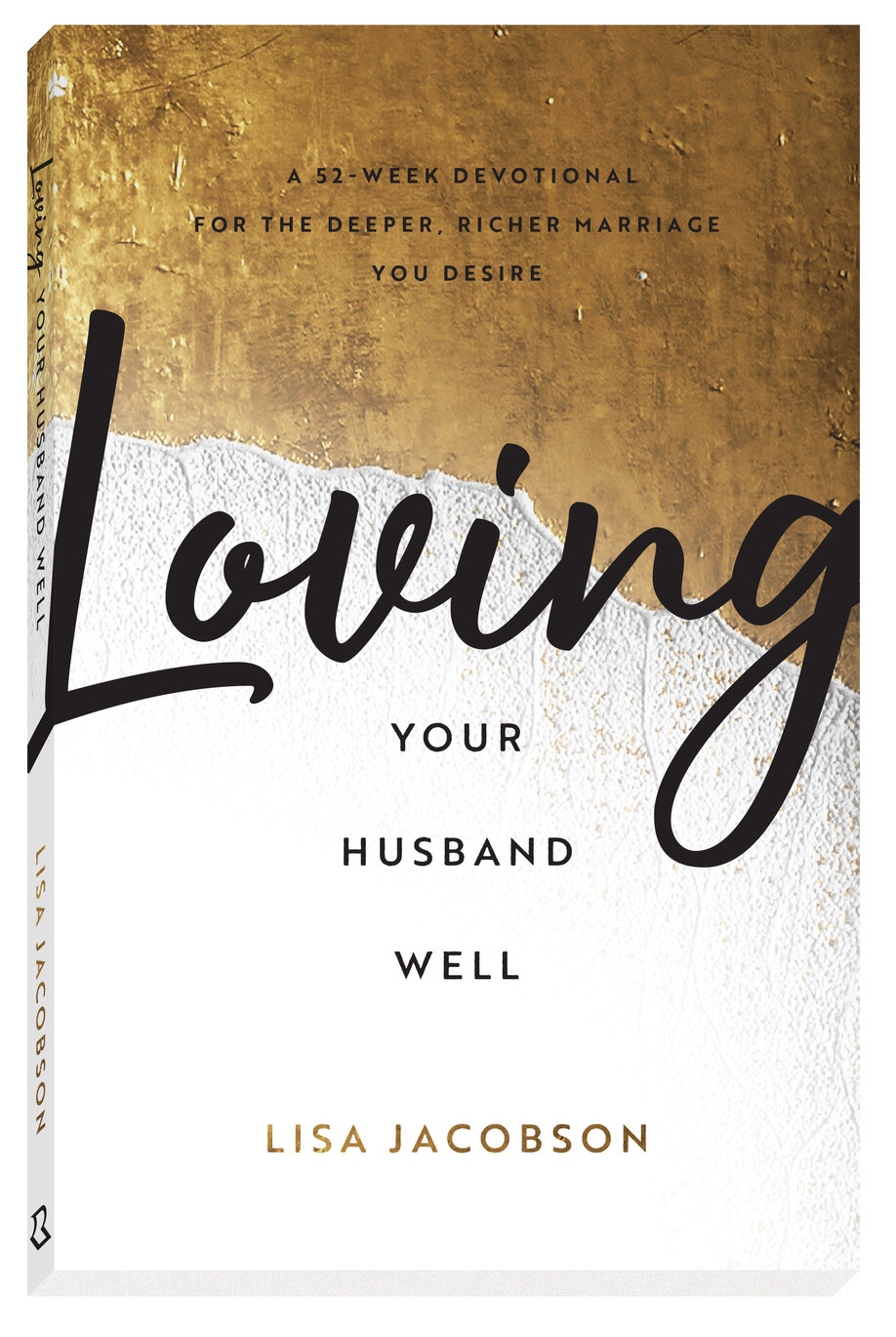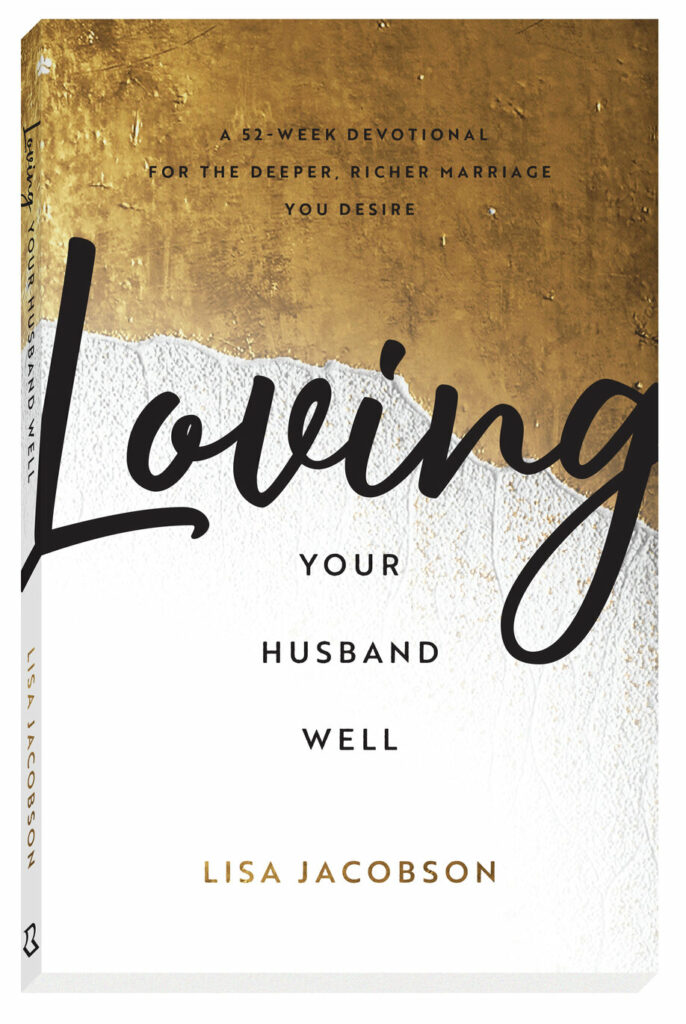 A 52-Week Devotional for the Deeper, Richer Marriage You Desire
An intimate, loving marriage is so much closer than you think

Imagine if, at the end of the year, despite your busy schedules and all the demands on your time and attention, you and your husband were more in sync, more connected, and more in love than ever before. Sounds amazing, right?

That kind of marriage is what is waiting for you as you read through the fifty-two weekly devotions in Loving Your Husband Well. Each entry includes a specific theme, related Scripture, a powerful devotion, thoughts for further reflection, practical ideas, and a prayer, all designed to help you love, cherish, and serve the man who shares life's journey with you.