Do you long for peace in your home?
Do you ever wake up in the morning and linger in your bed for a few extra minutes? Find yourself whispering a short, somewhat helpless prayer — wishing for more peace in your home?
You are not alone.
Many of us can't help feeling that we could handle almost anything we encounter in our day, if only we enjoyed a peaceful home. Not perfect. Nothing too radical. We might dream about a lot of things but, above all, we long for peace.
The good news is that you're not as helpless as you feel. By leaning on God's strength and wisdom, you can begin implementing the kind of change you've been hoping for deep in your heart.
In this FREE GUIDE, you will find some surprisingly simple ways to bring greater peace into your home.
Starting with you.
Starting today.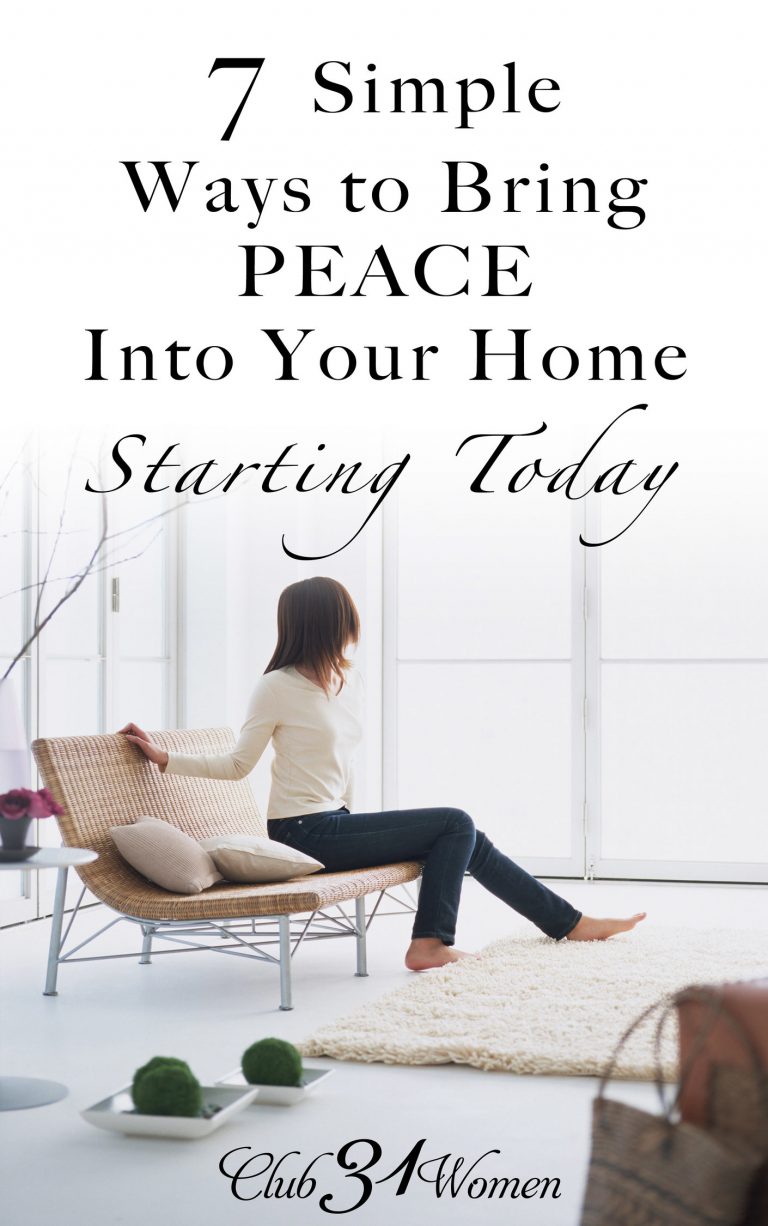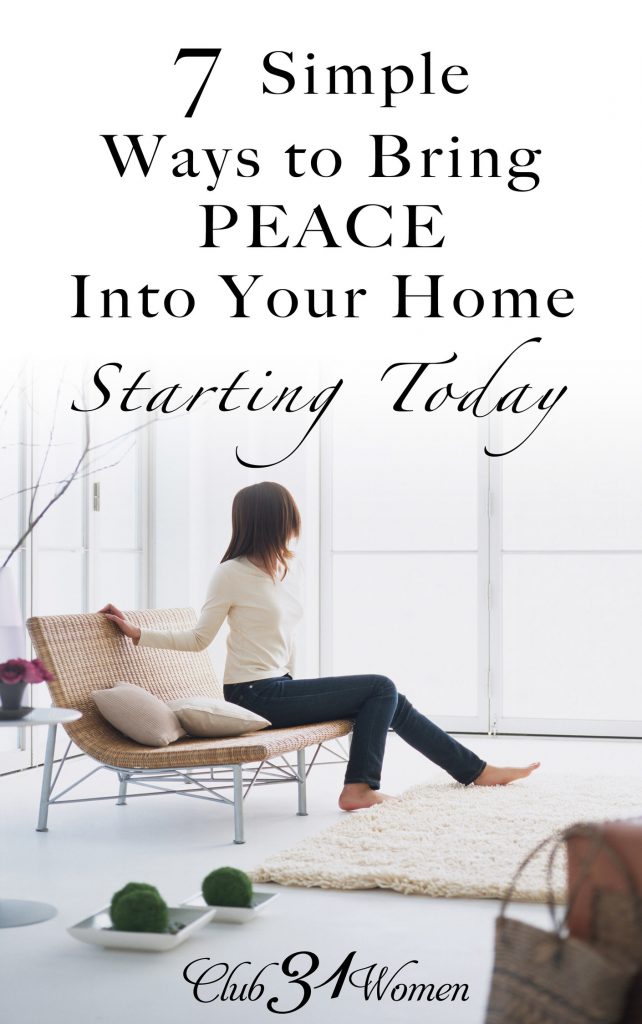 Join Club 31 Women!
I'd love to have you join Club31Women! Enter your name and email address below to get the latest posts in your inbox. Plus, we'll send you this FREE GUIDE to bringing more peace into your home. Starting today.
*I promise to never sell or share your email address with anyone. This is only for the purpose of sending free, encouraging resources straight to you!
Blessings,