I hope you know by now how much I enjoy being with you at Club31Women!
I can't even begin to tell you how blessed I am by the community around here. I'm so thankful for the encouragement, the kindness, and, yes, the occasional challenge that comes from this one place.
My only "complaint" – and I'm not even sure it qualifies as a complaint – is that we can't sit and simply talk together. How many times I've leaned over to my husband and said, "I just wish I could invite them all over and we could have tea together (chocolate would be nice too)!"
Practical man that he is, he callously informed me that the "logistics" would never work.  Really? 
But then we came up with this fabulous "Plan B." Do you want to hear it? 
Well, as you might already know, earlier this summer I filmed a course on marriage for My Homemaking Mentor. And rather than using some sterile studio space, I asked the crew if it would be alright if we filmed in one my favorite places instead—my little "home office" which happens to be tucked in the far corner of our bedroom.
Maybe that seems like a strange request, but I spend hours in this small space and I'm always so happy there.
Besides, if you came over and we wanted to have a quiet chat together that would be the just place we'd pick. So it seemed like a natural choice to me and, in the end, everyone agreed that is somehow suited the conversation.
And that's when the aha moment happened.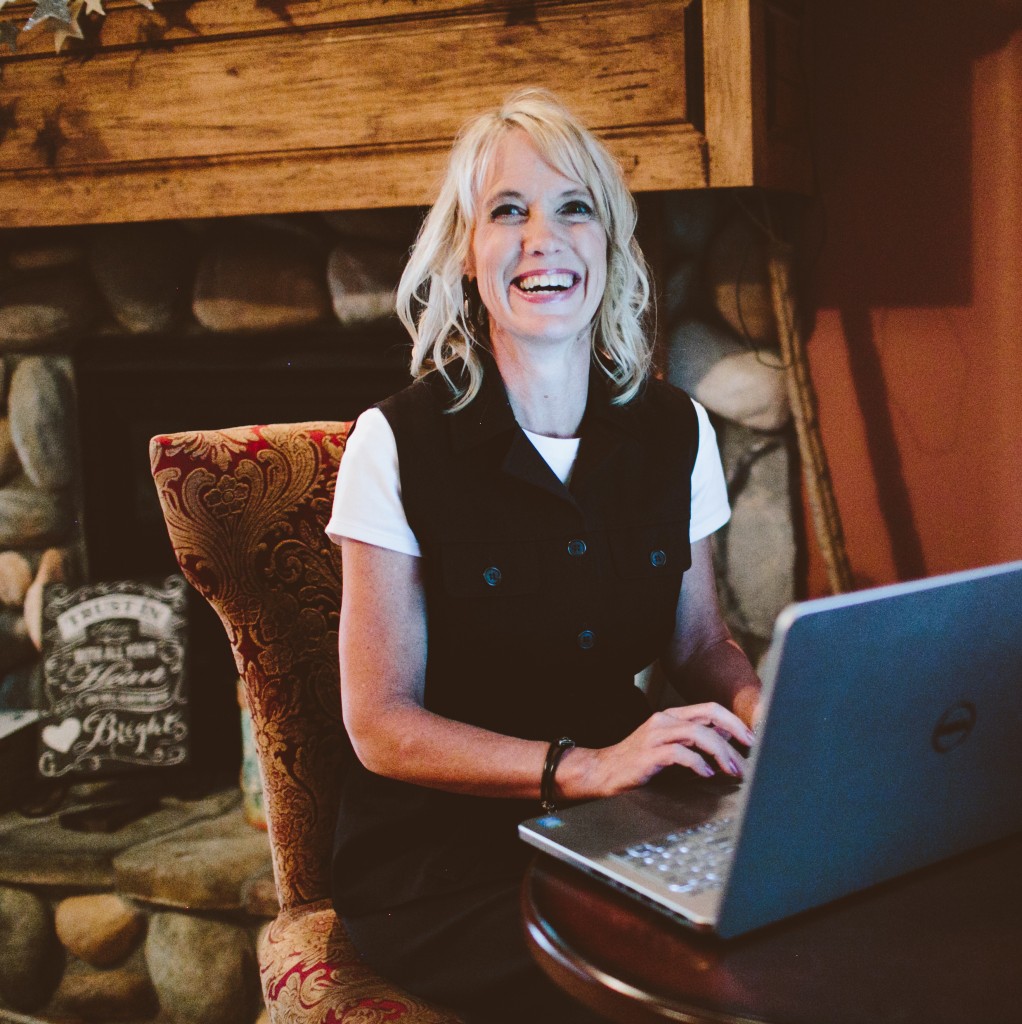 What if I invited you over every Wednesday so that we can talk together?
Do you like the idea? I mean, I realize it's not quite the same thing, and I'm afraid you'll have to bring your own tea, but this way we really could all fit in the same room together.
I've so many things I've been wanting to share with you – words of encouragement, powerful Bible verses, and plain practical stuff that I believe will bless you. Stuff that's been close to my heart and sometimes heavy on my mind. The kind of things that would be better to say than to write.
So it'll be short. And hopefully sweet. ('Cause it's not like you've got oodles of time.)
And you could respond in the comments if you wanted to. Or write me here.
What do you think? Would you like to "come over" on Wednesday?
I'll be sure to save you a spot in my favorite place! 
In His grace,
*Hint This first week we'll be talking about HOPE!
*********
If you're interested, below is a "sneak peek" from that marriage course I mentioned above for My Homemaking Mentor…..
For more information on the My Homemaking Mentor, online video academy—–> click HERE
*A small reminder, or if you're new here: If you purchase the items through the links here, Club31Women might get a small affiliate compensation – with no additional cost to you – from some of  them and so I thank you for that. But while I appreciate your purchase, you should also know that we share this as our genuine opinion and personal enthusiasm for these items. See my full disclosure here.
Save