And a very happy summer to you!
If you're new here, then you might not have come across one of these newsie posts before. But every change of season or so, I like to jet you – my faithful reader and friend – a more personal note and update.
Just to share what's been going on around here and to let you know I'm  thinking of you!
And so here it is mid-summer and what better time to connect than a warm, sunny day like this?
Exactly. That's what I thought too.
I'll go first, but I'll be looking forward to hearing from you as well (more on that a little later!).

What Happens When Children Grow Up
. . . and leave home.
I guess I might as well get it out now.
You see, we have not one but TWO daughters who are leaving at the end of this summer.  One is going to college and the other is off to live her writing dream. Both are moving across the country.
And these girls are two of my closest friends.
So you can pretty much count on teary-eyes from me over the next few months.
How is it that you can be so excited for someone you love . . . and yet so very sad at the same time?
Motherhood.
Not for the faint of heart.
My Dear In-Laws
As most of you know, my husband's parents have lived with us for the past 17 years.
And Mom struggles with Alzheimer's.
And Dad has faithfully cared for her through it all.
Yet he's had several heart attacks over the last few months and is now under hospice care himself. He's still with us, although he's at the place where he simply longs to be Home. To be honest, he has good days . . . and some really hard ones.
On those difficult days, you'll find the two of them sitting together and listening to old gospel tunes. Humming along and holding hands. Singing to their risen Savior.
With a few tears streaming down their dear, old faces.
But without complaint.
And, believe me, I'm watching and taking notes. Got somethin' to learn there . . .
*A special thanks to all of you who have been praying for us! We've truly felt your prayers!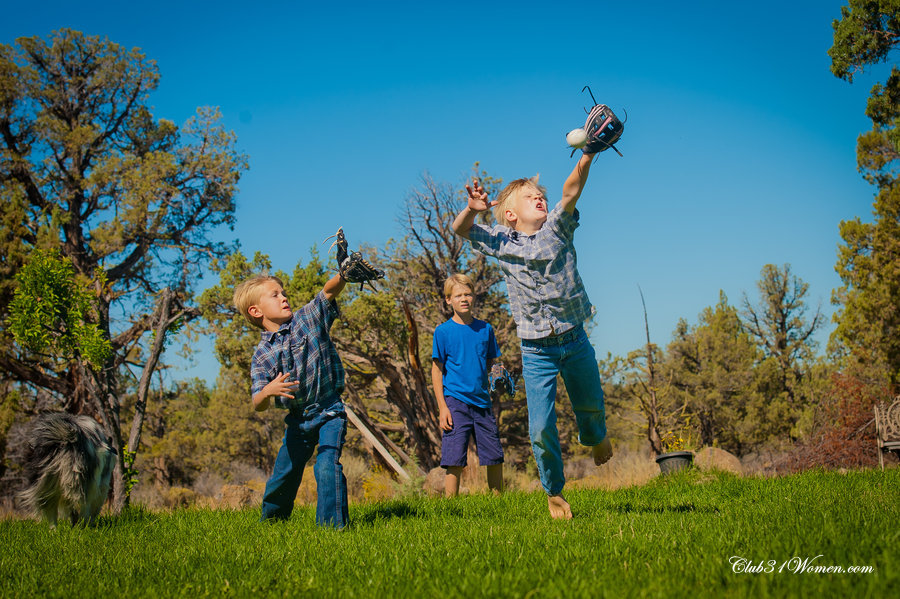 What We're Up to This Summer
Recently Matthew and the kids packed up the canoe and tent for an adventurous camping trip and headed out to a nearby lake. I stayed home this year with our Special Girl.
The Young Boys have been working in the garden and play baseball nearly every chance they get.
If you follow me on Instgram, you already know that summer is my favorite season of all! I love the flowers, the sunshine, the longer days and warmer nights. I love French Press coffee on the back patio in the morning and bee balm tea in the evening. Fresh-picked blueberries, homegrown tomatoes, and colorful salads. Laughing with family and friends.
I also enjoy a little extra reading—one of the many joys of summer! (If you do too, here are some recommended books: My Top 5 Picks: What to Read This Summer.)
The Girls have been busy working and playing this summer.
The oldest is finishing up her first full-length novel and the other one is running her Virtual Assistant business and on her way to Patrick Henry College. The next youngest works as a nanny and every night she makes us her famous Bee Balm Tea and we all catch up on the happenings of the day.
It's one of the loveliest ways to spend a summer evening . . . .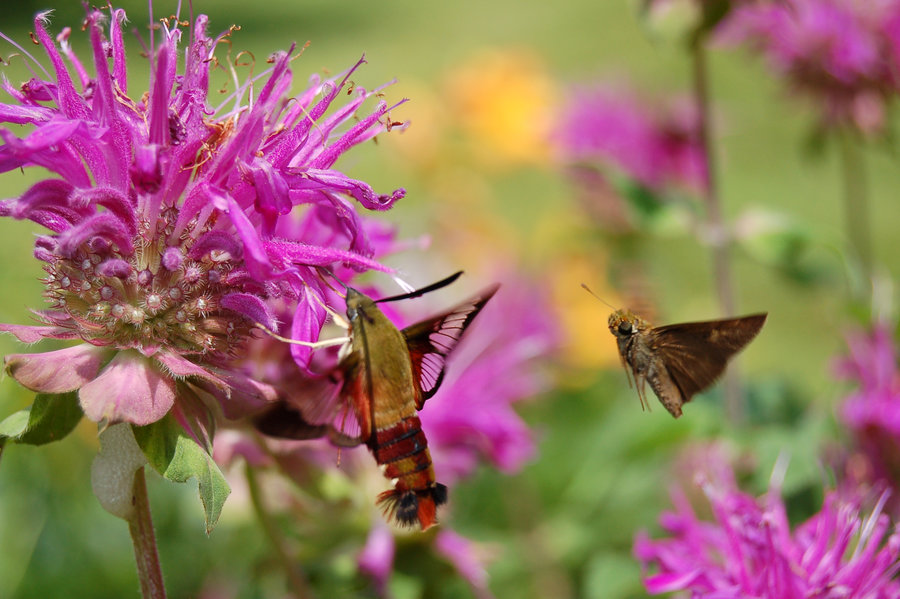 How to Prepare Bee Balm Tea
To prepare the tea, you simply walk out to your garden and gather as much of both the leaves and the flowers as desired. Then what you need is a cup of boiling water per tablespoon of bee balm herb (fresh or dried). Place the herb in a tea strainer, pour your boiling water over it, and allow the tea to steep for about 10 minutes.
After that, remove the strainer and add any natural sweetener you prefer, or none at all. Now the only thing left is to do is to decide whether you want to drink it hot from a tea cup or chilled, poured over ice!
Here are some other suggestions for your summer, in case you missed these:
What I'd Love to Hear from You
Even though it's the middle of summer, I can't seem to help myself and am already thinking about the fall and upcoming year.
And so I'd love to hear from you and what you'd like to see from Club31Women!
I already have some exciting new plans in place, but I'm eager to learn what else you're hoping to find here…..
What kind of articles do you prefer? (Marriage, parenting, faith, homemaking, book reviews, practical helps, recipes, giveaways, etc.)
How can the Club31Women team and I encourage you? What would be the most helpful to you?
How often would you ideally want to receive articles? (daily, 3 or 4 times a week, less…or more?)
Would you mind telling me a little about yourself too? (Married? If so, how long? Do you have children? How many and what are their ages? Anything else special about you that I should know?)
I'd be so grateful if you would respond  to any or all of these questions in the comments below!!
Thank you so much! I can't wait to hear from you….
Hope you're enjoying your summer!
With love from my home to yours,
*If you prefer, you can also reply to this email and that response would come to me as well.
Photo credit: The pictures of the girls are from the very talented Allison Harp!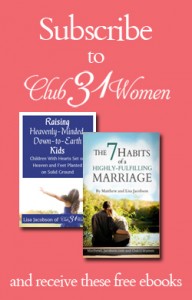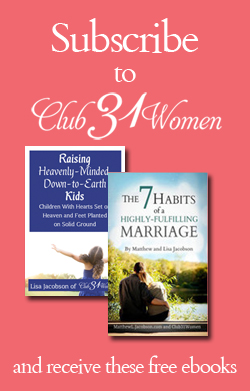 *If you'd like these posts delivered directly to your inbox (and get 2 FREE eBooks), Subscribe to CLUB31WOMEN.