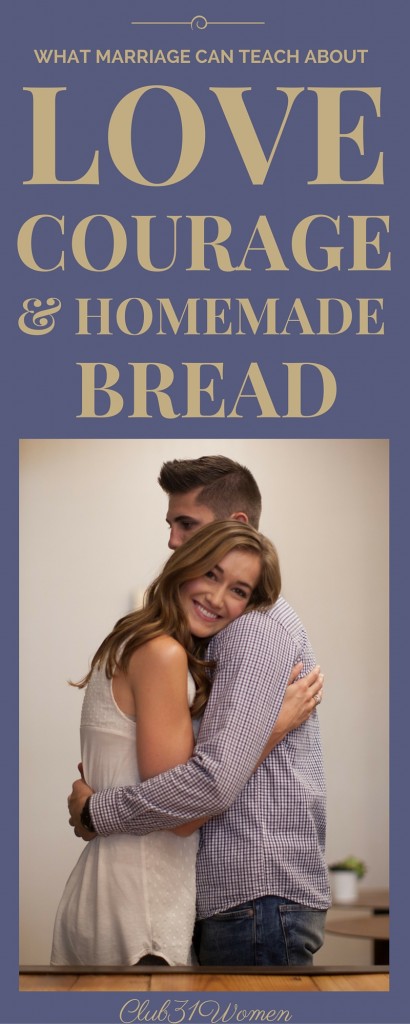 You could tell it came as something of a surprise.
I mean, that I'd even consider attempting the thing at all.
Everyone knew how utterly inept I was in the kitchen. So this announcement was rather unlike me and his astonishment was understandable.
I had decided to bake bread.
Real bread. With wheat kernels, yeast, oil and salt. Starting from scratch and made with my own hands.
It's hard to guess what got into me. Not that I didn't love food and everything surrounding it. I was an avid subscriber to the magazines – Cook's Illustrated, Food & Wine, Saveur – and devoured every issue. I collected cookbooks and watched Julia Child reruns after our babies were tucked in bed. I mentally rehearsed the delicious recipes, picturing each step and the scrumptious smells that would surely accompany it.
Yet it was all pretend. Make-believe. A kind of game I played.
Because the truth was – I was afraid of the kitchen.
Afraid of mistakes.
Oh, the chefs made it sound so easy. But I knew better. I was closely acquainted with the unpredictable nature of cooking and baking. Anything could go terribly wrong at anytime and you might well be mocked for it. Teased, put down, and reminded of your failed chocolate cake for years to come.
No, the kitchen was not a safe place – not if you didn't want to get hurt.
My dear husband understood how it was for me and had tried to convince me otherwise, but I wouldn't hear it.
Couldn't do it.
So instead he supplied me with all sorts of beautiful cooking magazines and books, hoping to somehow satisfy the hunger he could see in the eyes of his new bride.
Never mentioning the irony of the Kraft Macaroni & Cheese box propped up against the Barefoot Contessa. Never complaining about the burnt casseroles or tasteless store-bought cakes. It was as though he loved me no matter what I did, or how things turned out. And, in the end, that's probably what persuaded me.
Looking back, I'd say he loved me into the kitchen.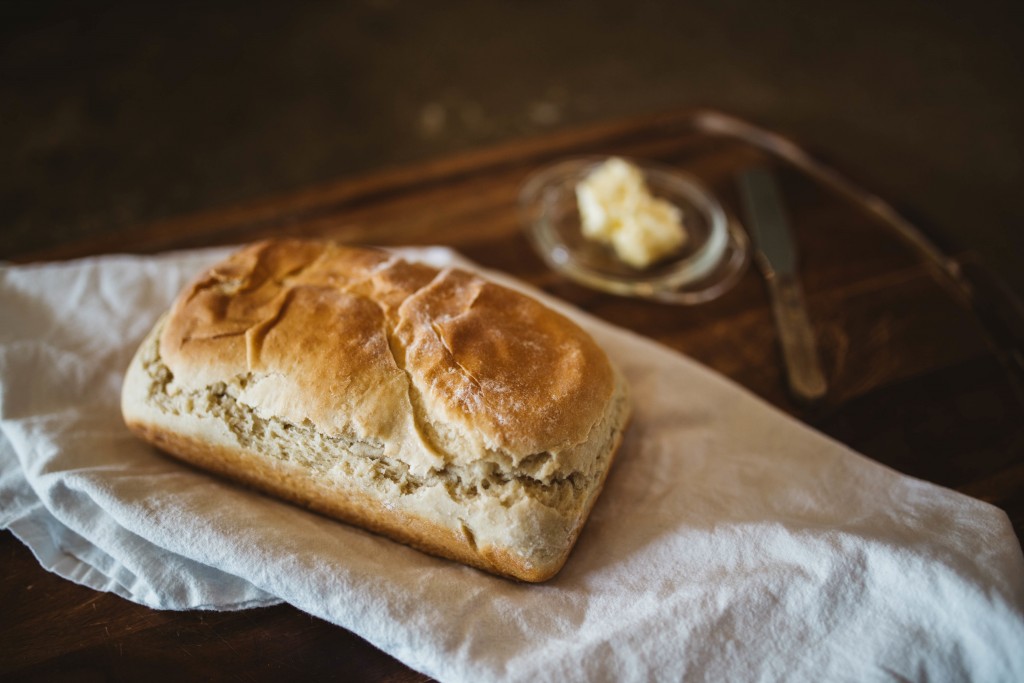 So there I stood, suddenly determined to bake bread. Of all things. Coming as big of a surprise to me as it was to him.
I buried my hands into the warm, freshly-ground flour and started scooping the stuff into a large, white bowl. Added the yeast, golden oil, raw honey, and sea salt.
Then began mixing and kneading.
Pushing and pulling. Raising and baking.
And voila! (got that from Julia Child)
Six gorgeous loaves of homemade bread. Complete with the toasty, tantalizing aroma I'd always imagined. Just like in the magazines.
The best was yet to come, however, the part that's not possible to capture on those glossy pages. That moment when my husband and young children gathered to devour one slice after another of the heavenly loaves.
Not that they were perfect.
Far from it. They were a bit doughy in the middle. Could use a pinch more salt. And I should've let them cool longer before removing from the pans.
Mistakes, I suppose.
Although there wasn't any mocking or scoffing here.
No. Quite the contrary.
My small family looked up at me with their adoring faces as if I'd somehow done something fabulous. Something courageous.  Certainly, something wonderful.
But all I'd done was a bit of baking.
Simply shared a little love from my kitchen.
And a slice of homemade bread.
In His grace,
*Here's the same recipe I've been using for 18 years…Bon appetit!
And here's my Whole Wheat Bread Ingredient Kit for those who are interested
(This post may contain affiliate links. Read my full disclosure.)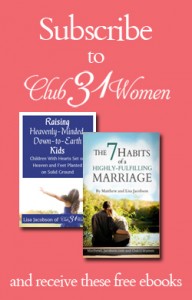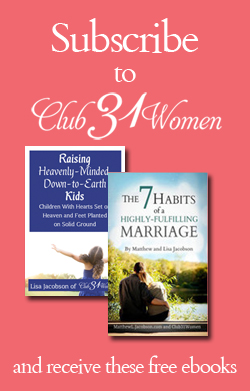 *If you'd like these posts delivered directly to your inbox (and get 2 FREE eBooks),Subscribe to CLUB31WOMEN.