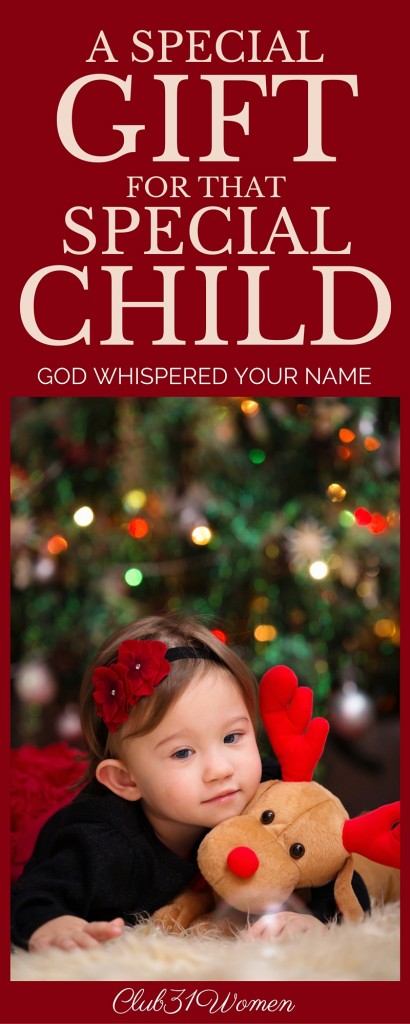 I watched him pick up the book.
And then stared down at the floor because I had intended to prepare him.
To explain where the book came from and why we had it sitting on our dresser. Why it was so quietly waiting there for Christmas.
But it was too late now.
He'd seen it. And I watched as tears filled his eyes. This daddy who doesn't cry often or who is easily moved.
But this book did it.
At the thought that God whispered her name.
This one whom we continue to call our "Baby Girl." Even though I suppose she should have long outgrown such childish names by now.
There her name was written right on the front cover. Something personal and unique made just for her.
And you can see her name, "Avonlea," on each page as the story continues.
Reminding her how special she is in the eyes of God.
So you can understand why her daddy would have a few tears.
And her mommy too.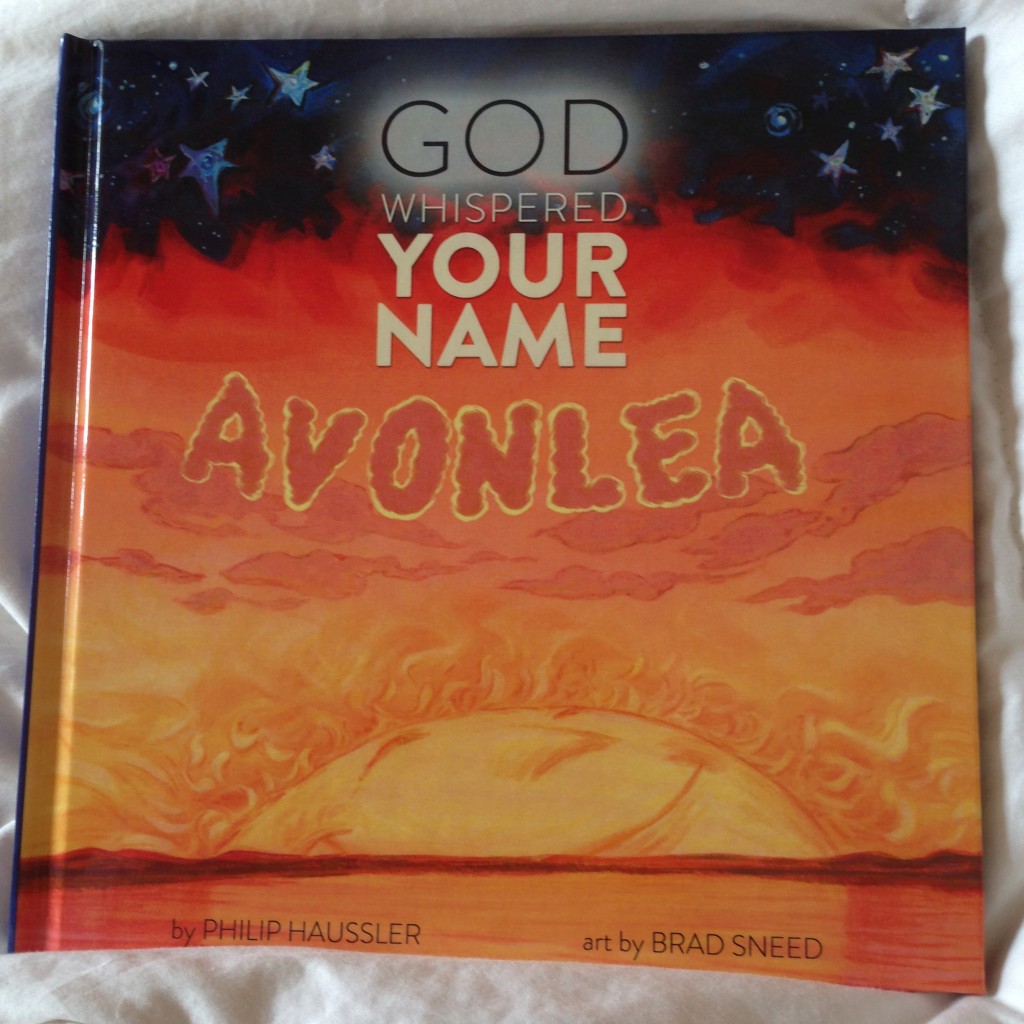 This book will be her Christmas present from us this year and we can hardly wait to give it to her!
As my husband said to me this morning, "You know this will be her favorite book, don't you. She will turn page after page and never get tired of seeing her name there."
And it was my turn to whisper, Yes, I know.
God surely knows her name and she is truly special.
I also told my husband that I needed to share this book with my friends here! Because I was pretty sure you'd want to know about this gift idea too.
With Christmas coming and all.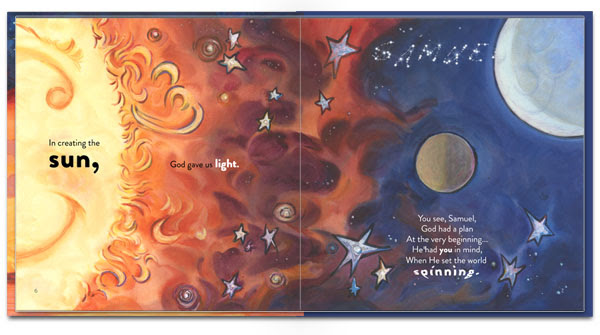 This personalized book celebrates God's deep love for each of us, colorfully showing children how "God had a plan at the very beginning… He had you in mind, when He set the world spinning."
Each beautiful illustration features the child's name. They'll love finding the letters of their name hiding in leaves of a tree, strutting on the feathers of a peacock and shining brightly in the night sky. Even the front, back and spine of this 8.5″ x 8.5″ hardcover book are personalized.
Here are some sample pages…..(Can you see "Samuel" in the sky above and then again below across the peacock feathers?)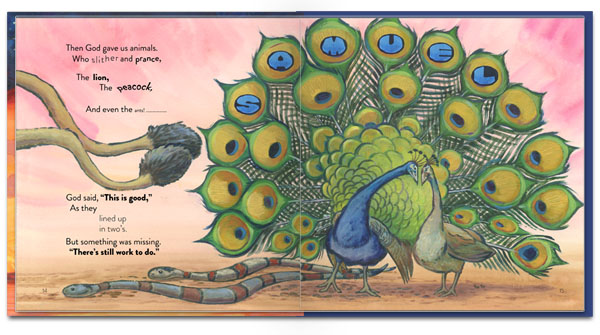 If you're interested in having a book made for your child too, you can order one from Stacey (her husband is the author!) at MarbleSpark HERE. 
*Oh, and I should mention that they're having a sale right now and you can get 15% off until December 6th (this Sunday!). Just use the coupon code SMEJ83S9 when you check out! 
So thank you, Stacey, for sharing this special book with me and with our friends at Club31Women too!
In His grace,
*Although this post is sponsored, you should also know that I share this as my genuine opinion and personal enthusiasm for this item. See my full disclosure here.