Print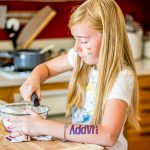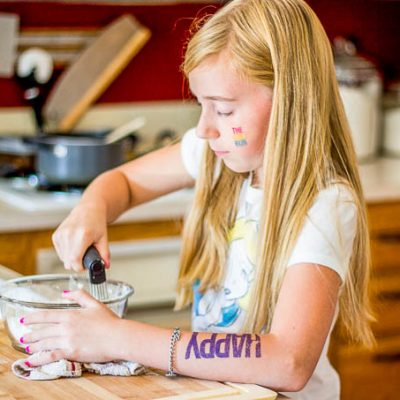 Apple Crumble Sundae
Cooked apple, crunchy crumble, drizzled caramel sauce, and creamy vanilla ice cream all layered in sundae glasses make one beautiful and delicious autumn dessert.
Place the flour and butter in a bowl and using a pastry blender, work the butter into the flour until the mixture resembles fine bread crumbs. Pre-heat the oven to 400 degrees and line a cookie sheet with parchment paper and our the mixture on top. Cook for 8-10 minutes or until golden.

Place the chopped apples, sugar, and lemon juice in a medium-sized pan. Cover and cook over a gentle heat for 10-15 minutes, stirring occasionally.

Allow the apple compote to cool with the lid off. Using a fork, break up the cooled cooled crumble topping.

Layer each sundae or parfait glass with apple compote, crumble, ice cream, a drizzle of caramel sauce, and top it with a sprinkle of remaining crumble. Serve immediately.