Print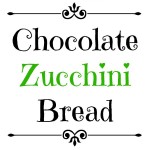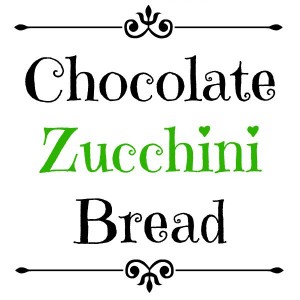 Chocolate Zucchini Bread
Looking for a way to use up zucchini from your garden? Look no further, this chocolatey, rich, loaf has got tons of flavor and looks gorgeous too, with all the pops of green from the zucchini. Your family will gobble this down!
Servings
1
loaf (about 12 slices)
Pre-heat oven to 350 degrees. Grease a loaf pan and set aside.

In a large mixing bowl, cream the butter and sugar together. Beat in eggs and vanilla. Combine the flour, cocoa, salt, baking soda, and cinnamon into a medium sized bowl and gradually mix into the creamed mixture. Stir in the grated zucchini and chocolate chips

Pour into greased loaf pan and bake for 60-70 minutes or until a toothpick comes out clean when inserted into the middle of the loaf. Cool for 10 minutes before removing from pan and transferring to a wire rack to finish cooling.

Wrap leftover slices of the loaf in plastic wrap to keep fresh.