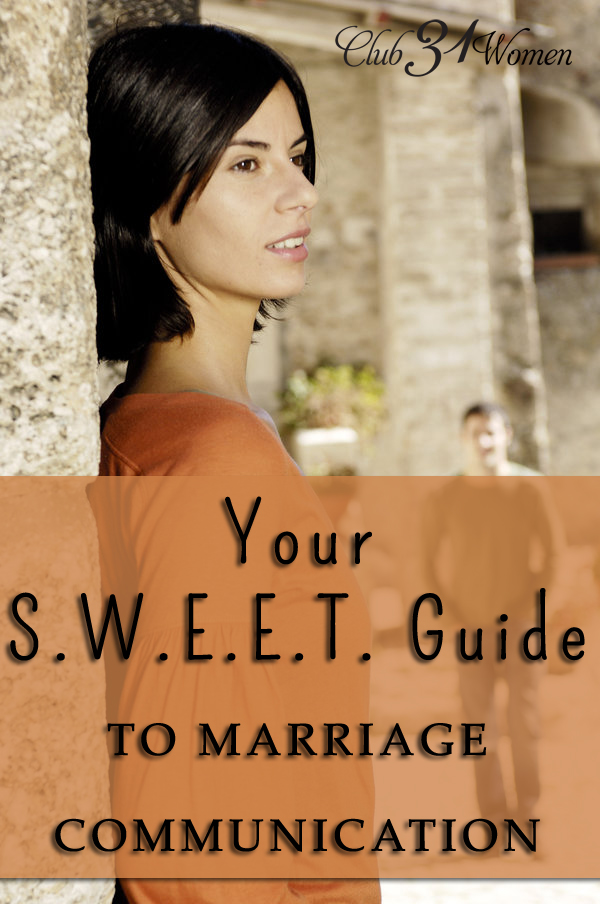 I have the wonderful privilege of working alongside my husband, each and every day.
We both sit here with our desks set just right so we can look at each other, share our Paraguayan tea (terere), throw out tidbits of news or input, ask a question, and get into deep discussions.
Marriage is . . . an amazing adventure and a significant challenge. (Lisa Jacobson)
There was one particular day, as we sat at our desks that he laid back in his chair with his feet propped up, and I knew he wanted to discuss something that was on his mind. Being married for almost 14 years, you learn about your spouse and I knew his posture well, this was not going to be a short conversation.
We began talking about a particular issue, yet – instead of guarding my words right from the beginning – I let them roll, one after another.
My words were not supportive, as I pointed out his failures.
My words were not wise. Instead, I compared him to another.
My words did not edify my husband.
My words did not encourage him, but hurt him.
My words did not communicate thankfulness, for this amazing man who God gave me.
And when his words came back in response to mine, they stung me. His words hurt deep. There were words that I never thought I would hear from this husband of mine.
I never imagined that once he leaned back in his chair to talk, it would have ended in a war of words and one hurting the other and vice versa, but that is exactly what happened.
And, of course, here is where I would like to say that we asked for forgiveness when we finished the discussion . . . but we didn't.
My husband went back to his work on the computer, and I went off to find something to organize or clean. The discussion was over, and it was not going to get any better if we did not part for some time.
Later in the day, we did forgive each other, and once again, we were ready to move forward in our marriage.
There are two things that I want to bring out with this story.
I first want to emphasize that my husband and I struggle like any other husband and wife. We may be missionaries overseas, but we are far from perfect. We daily have to decide to be committed to our relationship, because marriage "… requires that you invest heavily in your relationship." (L. Jacobson)
Secondly, I see the importance of investing in my speech. Ephesians 4:29 says, Do not let any unwholesome talk come out of your mouths, but only what is helpful for building others up according to their needs, that it may benefit those who listen.
Your  S-W-E-E-T Guide to Marriage Communication
*Are my words supportive?
"Express enthusiasm for his plans and ideas." (L. Jacobson)
*Are my words wise?
"A wise woman knows when she should wait to speak or never mention it at all." (L. Jacobson)
*Are my words encouraging?
"Kind words can have such a powerful impact on your marriage." (L. Jacobson)

*Are my words edifying?
"Speak only those things that EDIFY." (L. Jacobson)
*Are my words thankful?
"Babe, you're the champion of my heart. A true winner. And I thank God for you." (L. Jacobson)
Now, friend, there is nothing magic about what I am sharing.  I know that there will still be wars of words, because life just isn't that simple. Yet as I grow as a wife who loves her husband, I know that to be sweet with my words is a few ways to say "I love you" and I value our marriage relationship.
Marriage truly is "a life-long journey of learning to love each other" and Lisa Jacobson's book, 100 Ways to Love Your Husband, was a wonderful tool to help me on my journey of loving my man!
*Will you join me in not only applying these 5 S-W-E-E-T guide words as you communicate with your spouse, but also read Lisa's book and be challenged to love your husband more?
Serving Him wholeheartedly,
Trisha Goddard
(This post may contain affiliate links. Read my full disclosure.)
**********************
 Now in Spanish
We're very excited to announce that 100 Ways to Love Your Husband and 100 Ways to Love Your Wife are now available in Spanish as well!
*This same article can also be found in Spanish: Un Guía Dulce para Comunicarme con mi Esposo.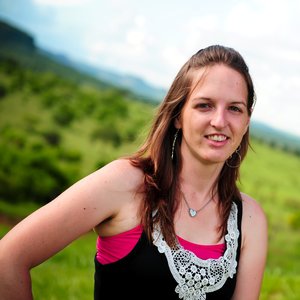 Trisha is a born again believer, created and called to express her faith through love, especially by finding ways to serve her family and women in ministry. Trisha enjoys traveling and reading. She is married to Mike, and they have three children. They live in Paraguay, where they have served in ministry since 2004.
You can read more about Trisha on their website: www.mtgoddard.com .