6 Great Ways to Offer Hospitality (even if it's not exactly your strong point)
Something was certainly on my mind.
So I gave my husband notice that I had an issue to discuss with him.
"Good," he replied. "Because I have something on my mind too." And so we agreed to talk later.
I wanted to tell him that I felt we had people over too often. Way too often. And that I found it somewhat exhausting and wasn't sure why everybody always had to come to our house.
I had hospitality fatigue.
That next evening, after the kids were tucked into bed, we sat down over a bowl of ice-cream. Mint-chip for me. Dulce de leche for him.
We smiled at each other and then I politely invited, "Why don't you go first. What's on your mind, my Love?"
So he began, "I don't thing we have people over to the house often enough."
True story.
My response – rather naturally – was to do that giggle-sob-hiccup thing that borders on hysteria. Definitely a close call.
When I had sufficiently recovered, however, he asked me what had been on my mind.
Make that a Never Mind.
Clearly, we were on different pages when it came to hospitality.
Because my husband is a People & Party guy.
Me, less so.
And just for the record? It's not because I'm stuck doing all the work because he – and the kids – help a TON when we have people and events in our home.
But it still takes a fair amount of effort and I have to give up my quiet evenings with my family and a good book. It's at a cost for me.
Yet over time we've made some changes in our approach to hospitality that have helped make it more of an enjoyable experience for both of us.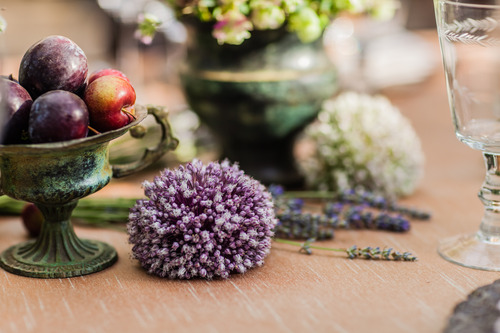 Here are 6 great ways I've found to offer hospitality (without too much grumbling):
1. Everybody helps out. As much as possible, I spread the necessary tasks around to my husband and children. Maybe Matthew isn't here to "set the table", but he's always great about picking up last minute groceries or other forgotten items. When my kids were really little, I would accept help from dear friends (and you know who you are!). Gifts of love.
2. Planning ahead. This alone can remove much of the stress. I was amazed at what a difference it made if I sat down with a menu plan and the order of events and what needed to happen…and when.
3. But spontaneous can be fun too. We've had some of our best – and most memorable – times when we impulsively invited people over. (Spontaneity is my husband's strength.) In those cases, we might whip up a big pot of spaghetti or maybe just bowls and bowls of freshly popped popcorn.
4. Allow your guests to contribute. I am unabashed to let my guests know what they can bring to help out. Maybe I won't if they're first-timers? But after that, I'm grateful for anything my guests can do to pitch in – from a side-dish to a centerpiece to their favorite board game to help with entertainment.
5. Forget trying to impress. This one was the hardest thing for me to let go (how's that for honesty?). I want people to think well of us. To think well of me. Sigh. But you know what I've noticed? People always seem to remember the fellowship – and not the food or how well I've dusted (thankfully).
6. So make it simple. While we enjoy having other families over for dinner or grand parties, sometimes it's just too much and so we'll invite them for dessert. Or at other times we'll ask them over for a basic supper – maybe a BBQ or a pot of soup – and I've never had anyone complain yet.
Show hospitality to one another without grumbling. ~ I Peter 4:9
So if offering hospitality is a stretch for you? Like it is for me?
Then I hope this encourages you to reach out and bless your friends or family or strangers by inviting them over. Even if it's only for a cup of coffee or a glass of iced tea. Or a bowl of popcorn.
And don't be too surprised if you're blessed by it as well.
*I'd love to hear those things that have helped you enjoy practicing hospitality as well? Any tricks or tips to offer?
In His grace,