3 Things to Try When Life Takes an Unexpected Turn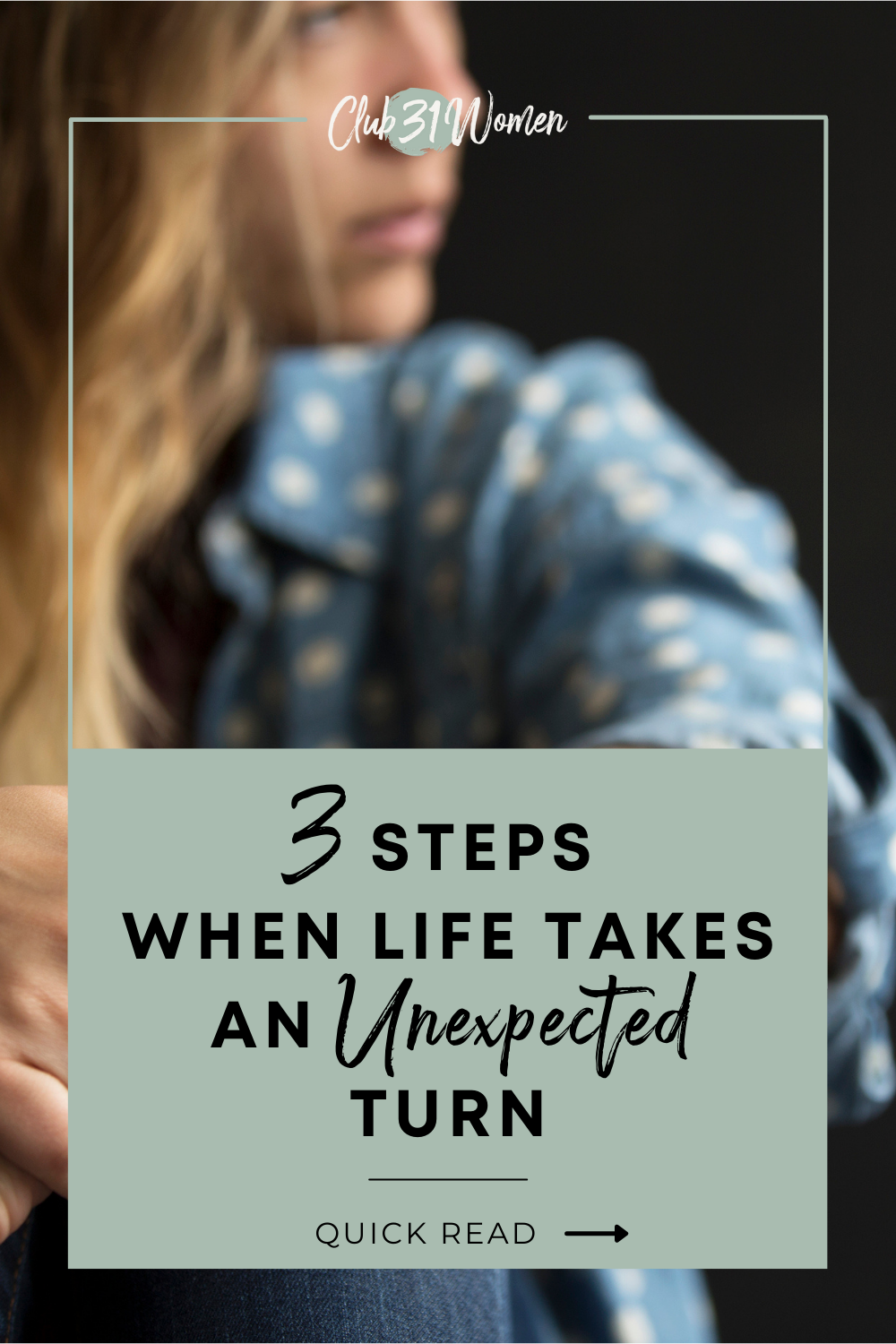 When you're faced with unexpected circumstances, how can you respond in a way that is God-honoring and helpful?
You know what it's like. You have this vision of how you believe things will (or should) go. It's a lovely vision–neat and tidy. But as things begin to unfold, they aren't what you imagined and it's out of your control.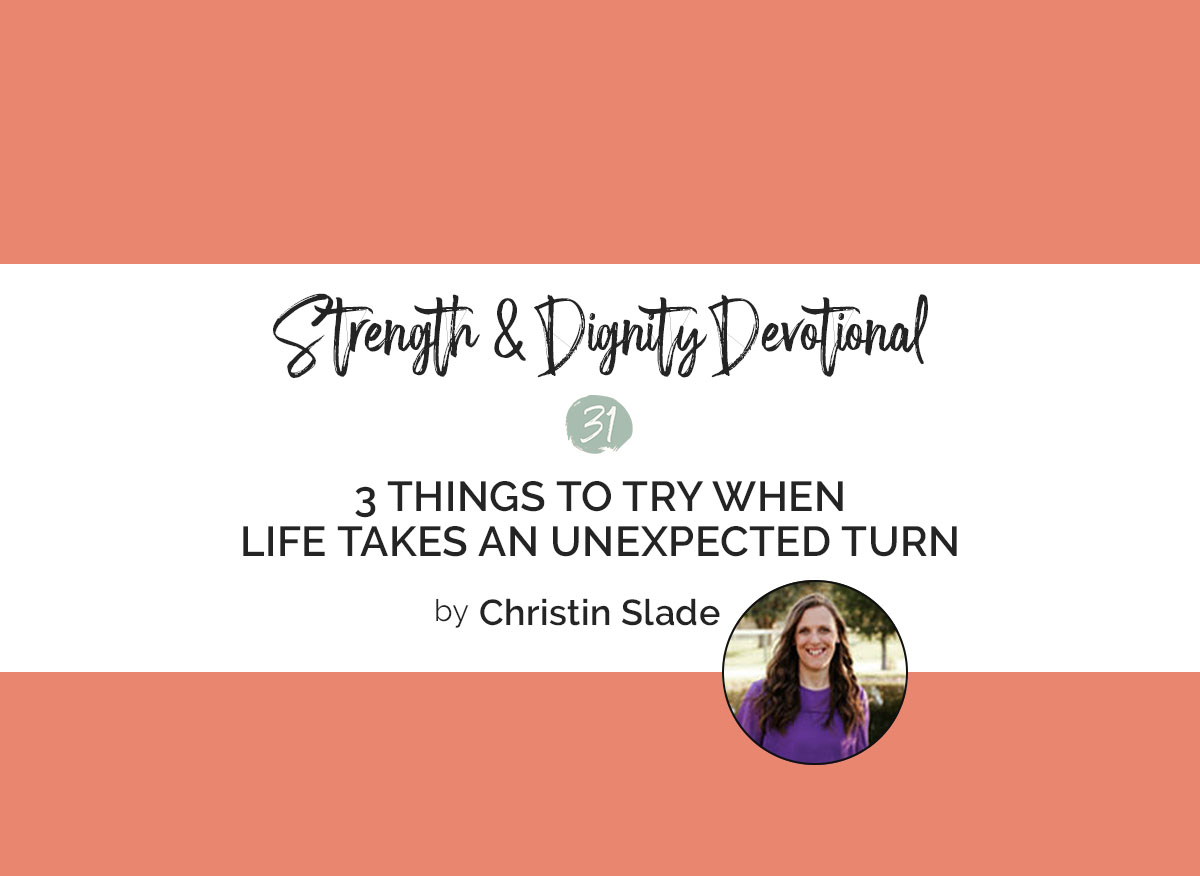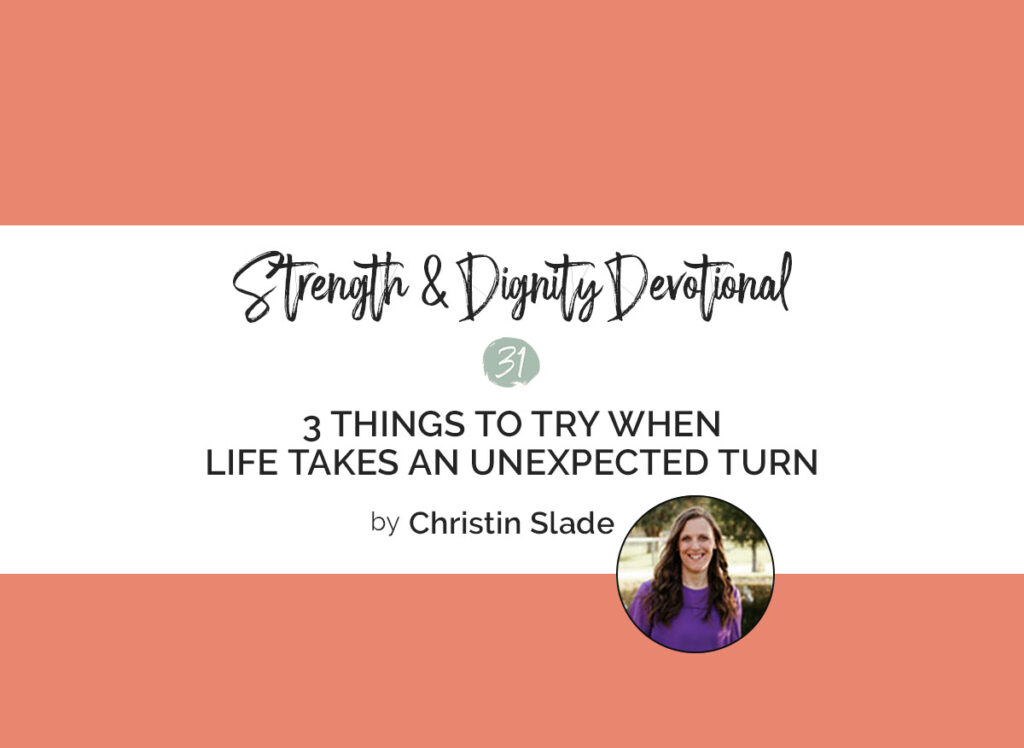 It's quite amusing how little control we actually have. We don't realize it, though, until that loss of control hits and you look back and see how little power over circumstances we actually possess. You may even wonder if your expectations were unrealistic.
Sure, there are some things we can control. Our attitudes. Our responses. Our impulses and overall our own actions.
But our own formulas of how things should go do not guarantee any kind of "success". The only thing we can ever be sure of is that God is always near.
No matter what we face, He won't leave us.
And choosing to worry only robs us.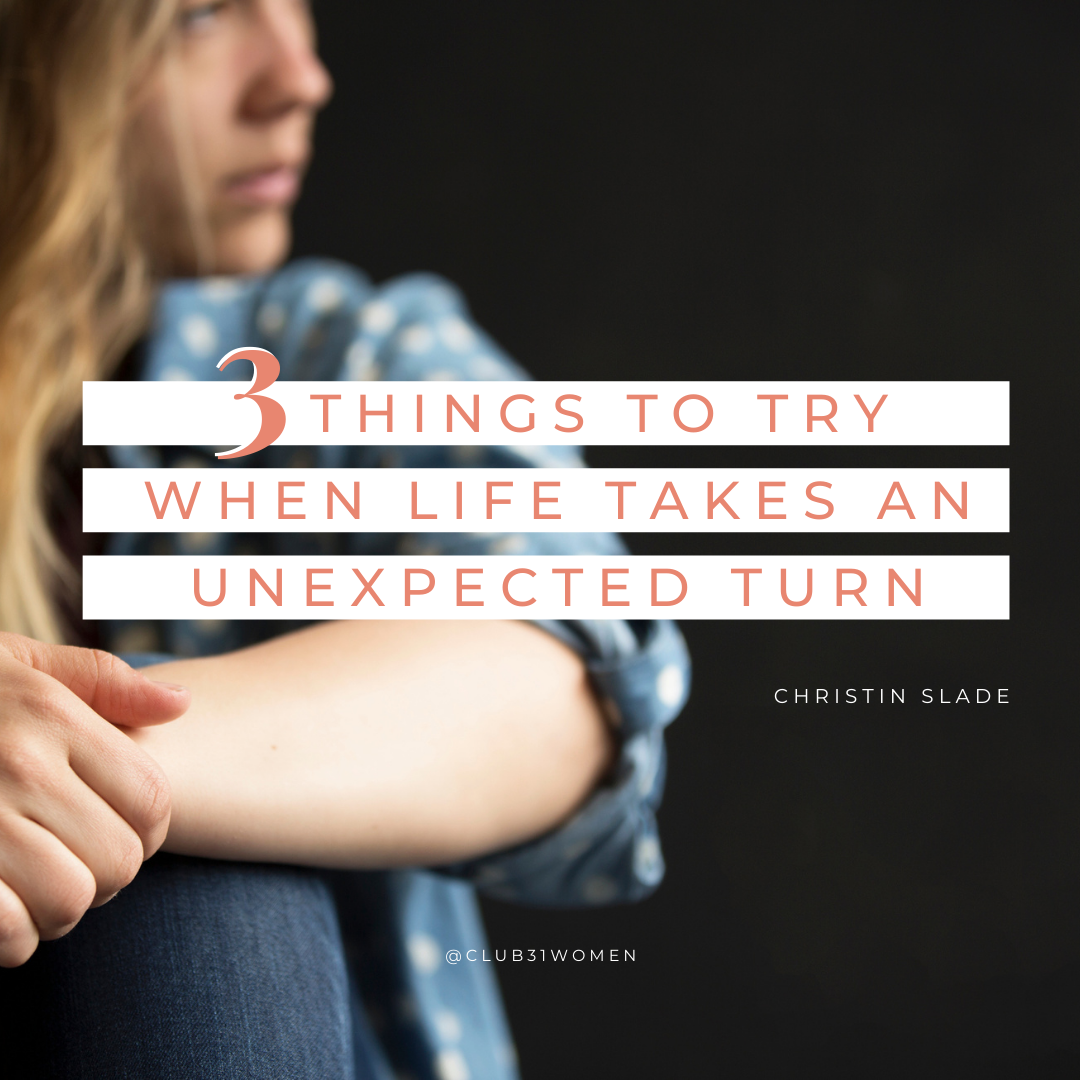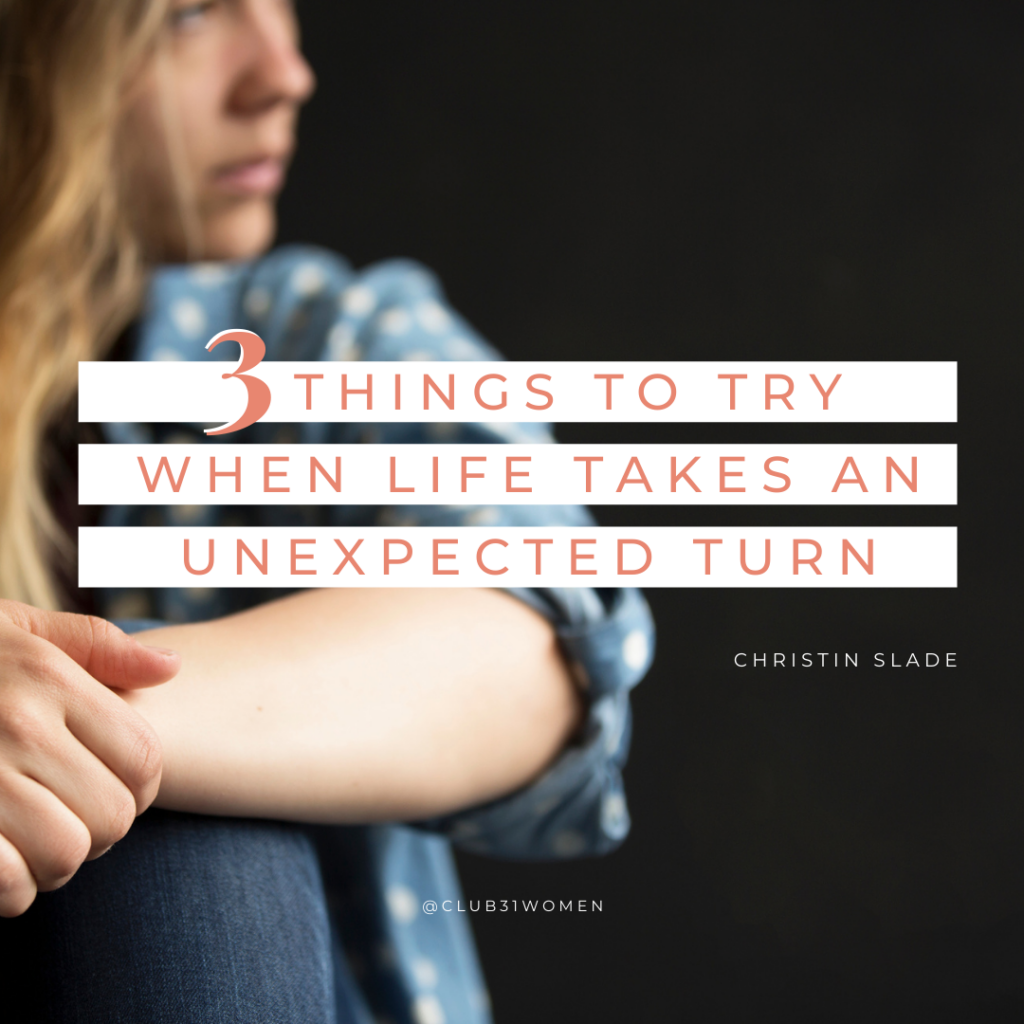 When life takes an unexpected turn, one we may not have chosen for ourselves, how can we do so with grace and humility?
Get comfortable with letting go of control. Holding tightly to something only keeps a grip on our own hearts. When we don't release that grip to the Lord, we waste a lot of time and energy closing in on something that can't be held back by us.
Be open to what God wants to do in your heart. This is a great opportunity to allow God to work in your heart. To learn to trust Him through circumstances outside of your control.
Don't allow your emotions to overshadow God's Truth. It's easy to allow our emotions to tell us what to think. Emotions are important but they should not dictate truth. Only God's word is the final authority in any situation. God's love is unchanging, no matter what you feel. His mercy is deep and kindness wide.
In His Word
"Let us then with confidence draw near to the throne of grace, that we may receive mercy and find grace to help in time of need." Hebrews 4:16
"Count it all joy, my brothers, when you meet trials of various kinds, for you know that the testing of your faith produces steadfastness." James 1:2-3
In Your Life
What is God asking you to let go of and put into His hands? If you are facing something unexpected that you cannot control, this is an excellent opportunity to trust God with it. If something isn't going the way you thought it should – leave it with God. Do not hang onto the things you cannot change.
We Recommend
The Broken Way by Ann Voskamp
Ann's words are a balm. She has such a way of bringing God's word forth in light of her own brokenness and disappointments and shows us how to walk well in difficult times.
"No matter what anyone's saying, everyone's just asking if they can be loved." -Ann, The Broken Way
Waymaker, by Ann Voskamp
This is Ann's latest release and she writes about how to walk through whatever storm you're facing and to do it in a way you've never expected. She helps you see your storm through a different lens and she uses her own story as a way to walk you through it.
Let's Connect
You can find me occasionally writing at ChristinSlade.com.