5 Bridges to Connect with Your Daughter and Keep Your Relationship Strong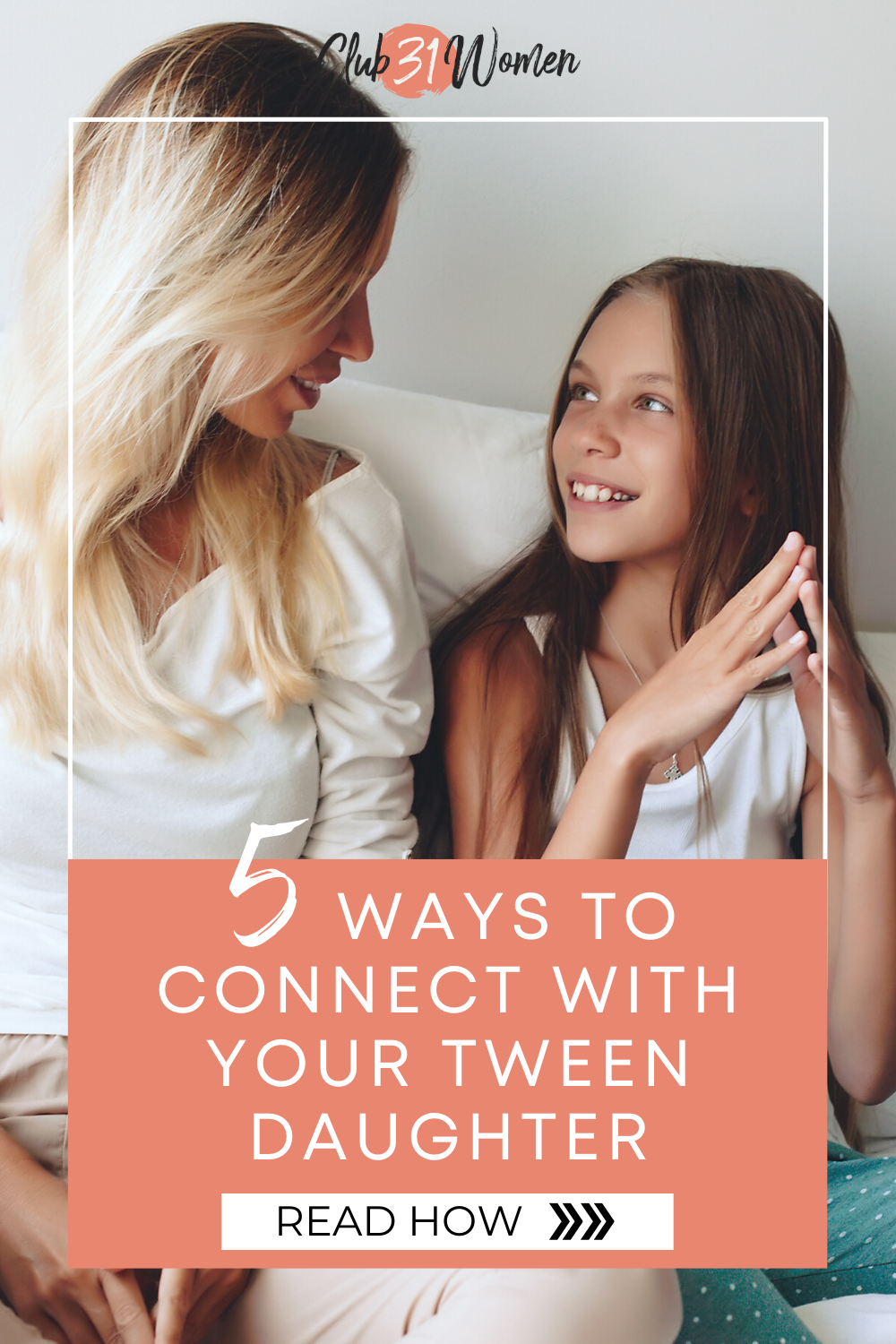 Is your little girl growing up too fast? Do you feel nervous about keeping your communication open as she heads into her teen years? Even if you didn't have a close relationship with your mom, you can connect with your daughter in ways that will draw both of you closer to God and closer to each other.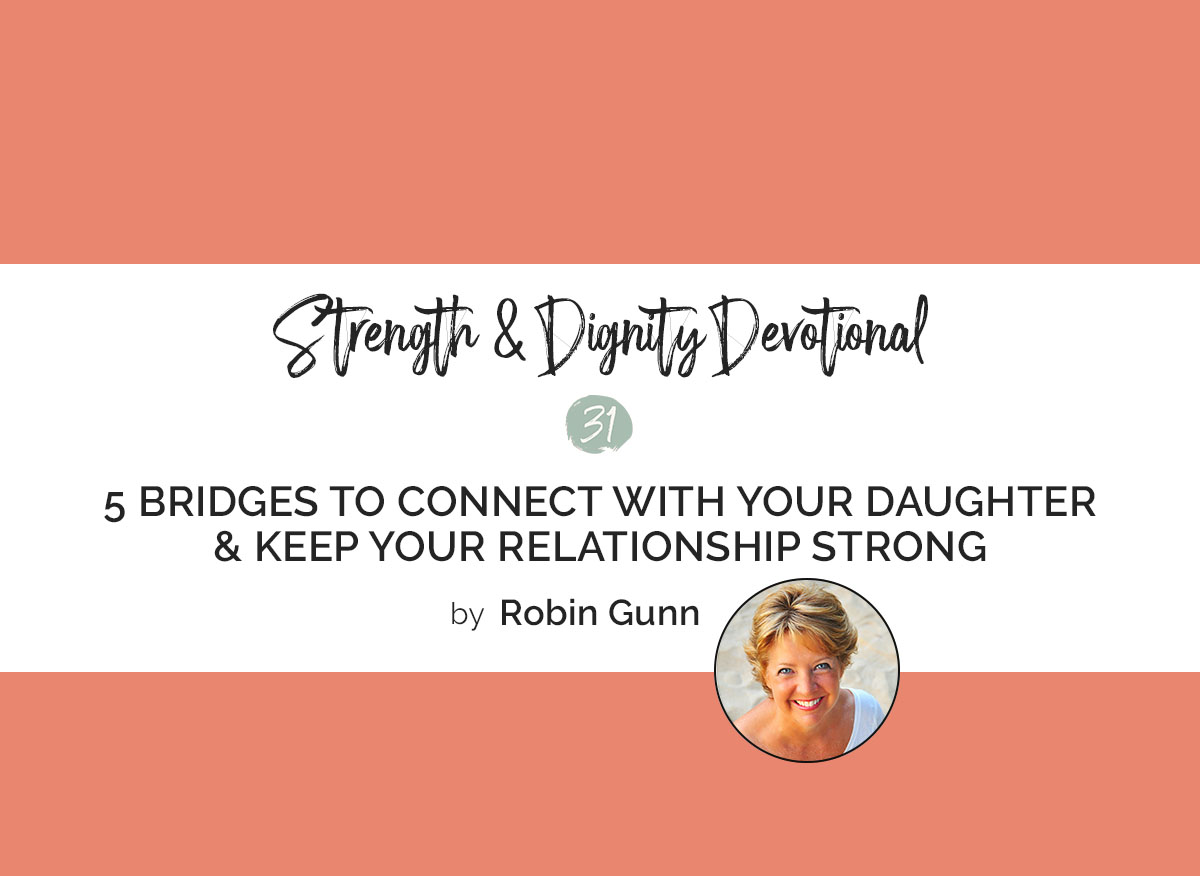 "Timely advice is as lovely as gold apples in a silver basket." Proverbs 25:11 (TLB)
I was in the audience, watching our teen daughter perform in her high school play, and I couldn't stop smiling. When the actors stepped off the stage to mingle after the final curtain, she and I hugged and swayed, and I handed her a bouquet. Before dashing off to join her friends for photos, she gave me a big smile.
Another mom stepped closer and asked, "How did you figure out how to have a close relationship with your daughter? My daughter and I keep drifting further apart. She hasn't even acknowledged that I came to see her tonight. What did you do?"
"Lots of prayer, I guess."
Intentional Steps
Later that night, I thought about her question. There were some intentional steps I took before my daughter entered her teens. I wished I'd told her that along with lots of prayer I also started building bridges. A few were deliberate. Some were easy. Others took years. I look back now and see that those bridges became the way home that my daughter and I continue to take back and forth to each other, even now that she's married and has her own children.
If I'd thought of this before talking with the mom at the school play, these are the five bridges I would have suggested she build with her daughter.
1. Laugh together as often as you can.
Be willing to be the reason for the inside joke. My daughter and I still crack up when she imitates how I looked and sounded the morning I accidentally brushed my teeth using a tube of Bengay® muscle relaxant. Of course, you don't want to laugh at your daughter unless she initiates a round of self-effacing giggles and invites you to join in. Create silly inside jokes. I love how Charles Lamb said, "Tis the privilege of friendship to talk nonsense and have nonsense respected."
2. Initiate the first conversation on how her body will change before puberty.
I set up a special Welcome to Womanhood party when my girl was ten. It was important to me that I be the one who explained what would happen when she got her first period. I wanted her to see it as a blessing that her body was doing what God created it to do, rather than a "curse" as I'd been told after the terrifying onset. By establishing that first time to talk openly about life changes, we created a sweet first step into an ongoing conversation. She knew she could come to me with questions.
3. Find a common love in the arts and set up a tradition.
For us, it was watching the vintage Anne of Green Gables. Every year on the last day of school, we binged the original series. Our annual ritual continued from 5th grade until high school. The heartwarming, coming-of-age story of Anne provided continual conversations about boys, school, friends and future dreams. I know some moms who bonded with their girls over music or plays. The key was to protect our shared love by keeping it as a mom and me traditional event.
4. Read together.
You probably spent a lot of time doing that when she was little. As she gets older, make time to keep reading to her and with her. My daughter still remembers some of the devotion books we read at bedtime. At the onset of her early teen years, we got new Bibles in the same translation. We started texting verses we'd read and why they meant so much that day. I've heard from many moms who read the Christy Miller series along with their tween and teen daughters. When I wrote the series, I never realized it would provide an ideal springboard into deeper spiritual conversations between moms and daughters, but that is what's happened. Listening to what resonates with your tween from novels you read together, will become another bridge you'll be able to cross many times to the door of her heart.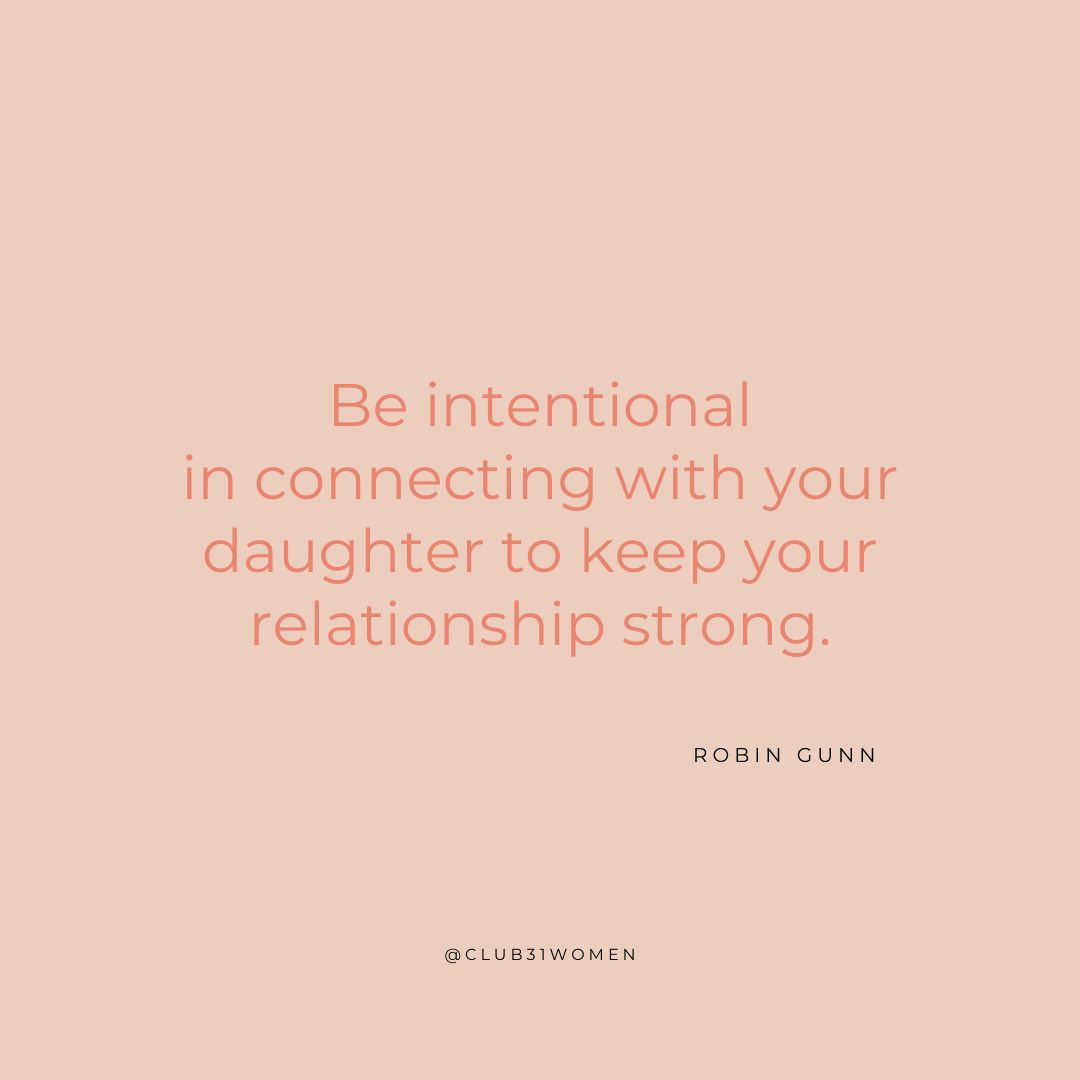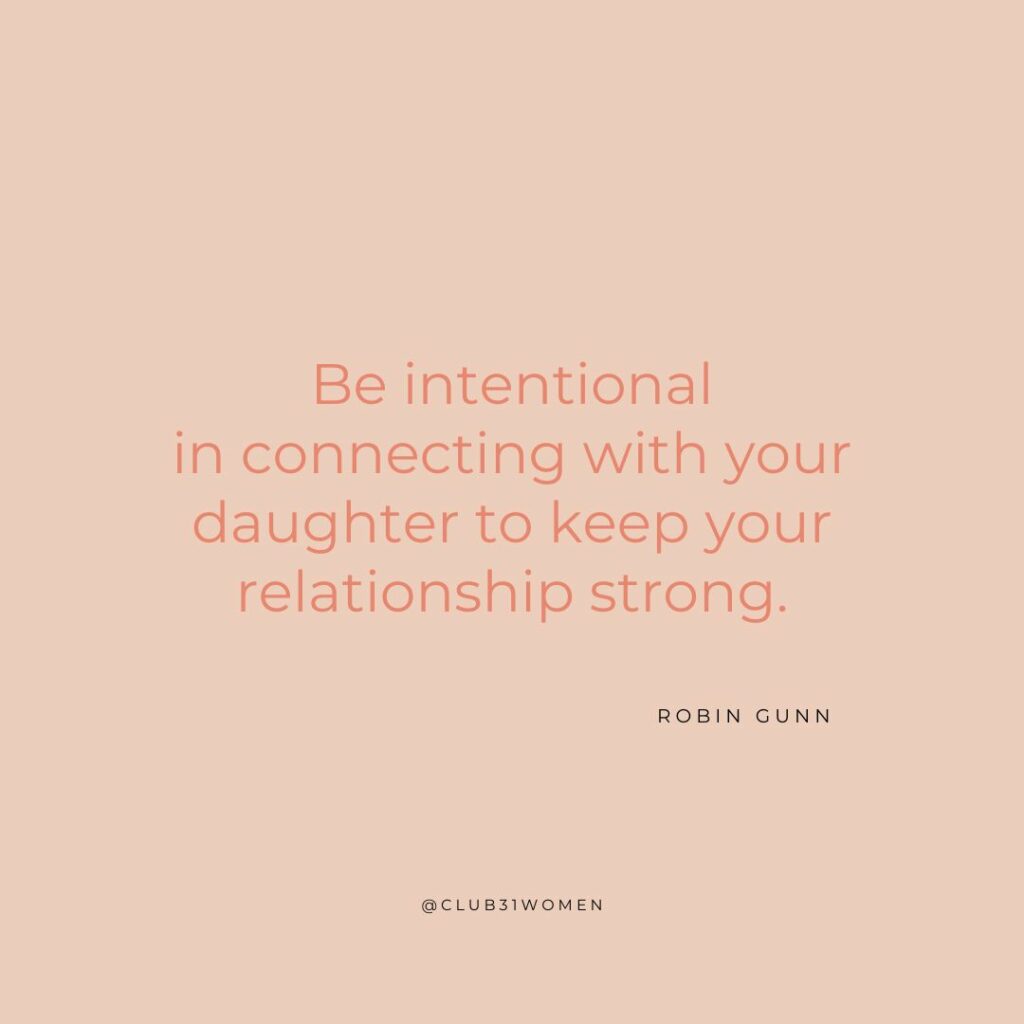 5. Pray with her and for her.
When our kids were just out of elementary school, I connected with two women at church who had children the same age. For 16 years the three of us met every Tuesday morning and prayed for our children. We saw God answer so many prayers. We grew in patience when the answer was "not yet" or "no". Best of all, we felt our love grow for each other and all our children. It became natural for me to pray with my daughter when she spilled her heart to me after being hurt by a friend or experiencing a disappointment at school. We prayed in the car on the way to school and at night when she went to bed. She knew she was being prayed for and by the middle of high school, she was telling me specific requests she wanted me to take to my prayer pals.
It's not too late to build bridges and connect with your daughter. Start with one of these five ideas and keep adding more with lots of love and grace.
In His Word
"… may he equip you with all you need for doing his will. May he produce in you, through the power of Jesus Christ, every good thing that is pleasing to him. All glory to him forever and ever! Amen." Hebrews 13:21 (NLT)
In Your Life
Where do you see bridges that have already been built between you and your daughter? In what ways can you rebuild or extend those bridges further so that the two of you have a sturdy, safe path of communication to travel between each other?
We Recommend
1. For you to read along with your tween and teen daughter, these two much-loved books are co-authored by Robin Jones Gunn and Tricia Goyer, Before You Meet Your Future Husband and Praying for Your Future Husband. Both books come with discussion questions and are ideal for moms and daughters to read and talk about together.
2. Before Your Tween Daughter Becomes a Woman is a beautiful book created by Robin Jones Gunn, especially for moms who want to make their daughter's journey into womanhood a time of celebrating the way God created her body.
3. The timeless Christy Miller series is ideal for girls eleven and up. Read along with her and use the discussion questions found at www.robingunnshop.com to get the conversation going.
Let's Connect
Visit Robin's website at www.robingunn.com Learn about the podcast she co-hosts with Cheryl Brodersen, Women Worth Knowing. Get free downloads including a list of all her books at www.robingunnshop.com.