Do You Wish to Cultivate a Life and Home Permeated in Beauty?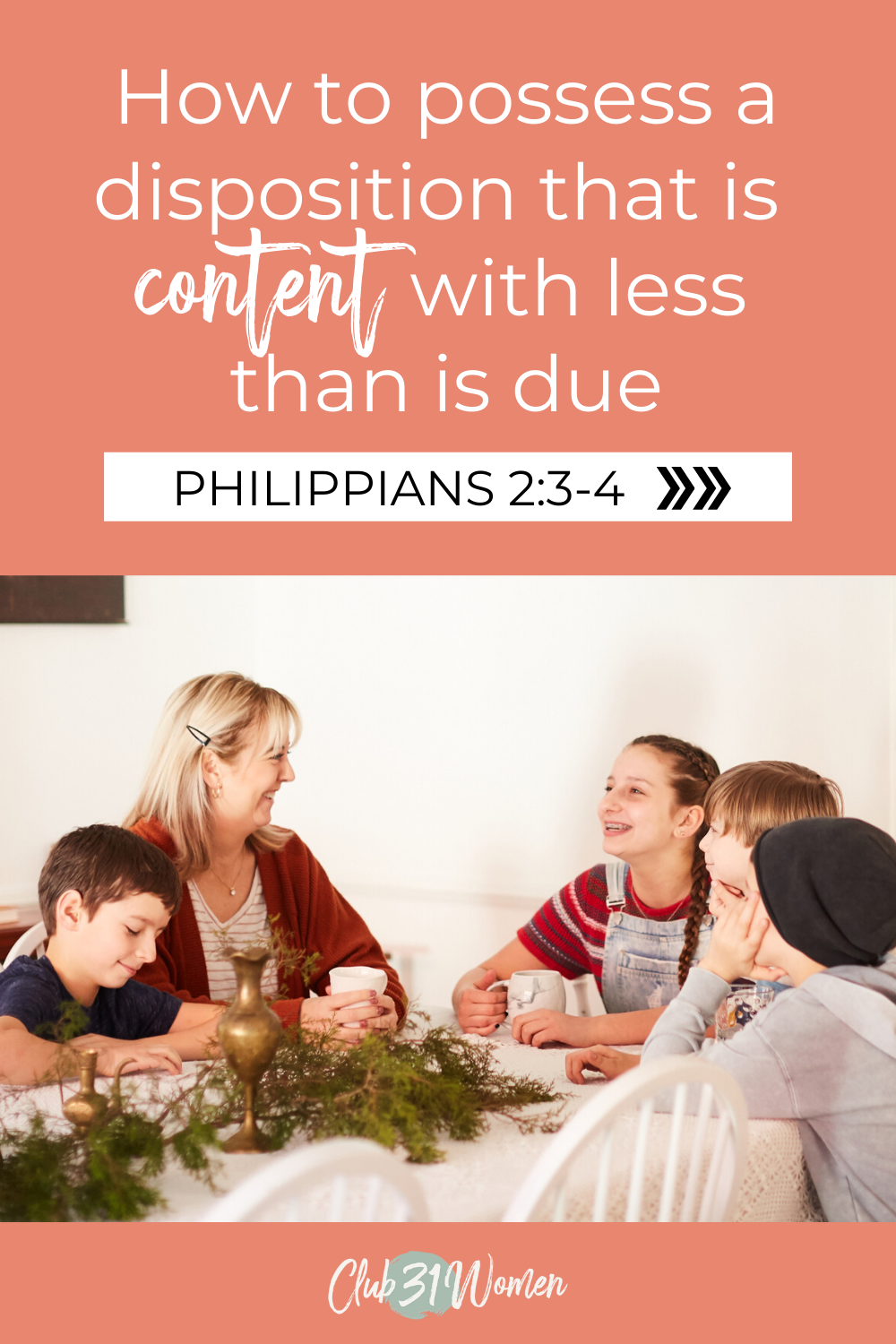 We can let our expectations get out of hand and become unreasonable in our attitudes. Or, you can bring beauty to your life and home.
Being consumed by our expectations can bring unrest and make us unreasonable. But we can set them aside to bring beauty to our lives.
Each year our family hosts a Fall Festival. We started it the year we moved back to the States from England to reconnect with family and friends.
We lived two storybook years in Oxford while my husband, Tim, studied beauty in the works of C.S. Lewis. While there, we slowed our rhythm as a family and learned much about glory, wonder, and stillness.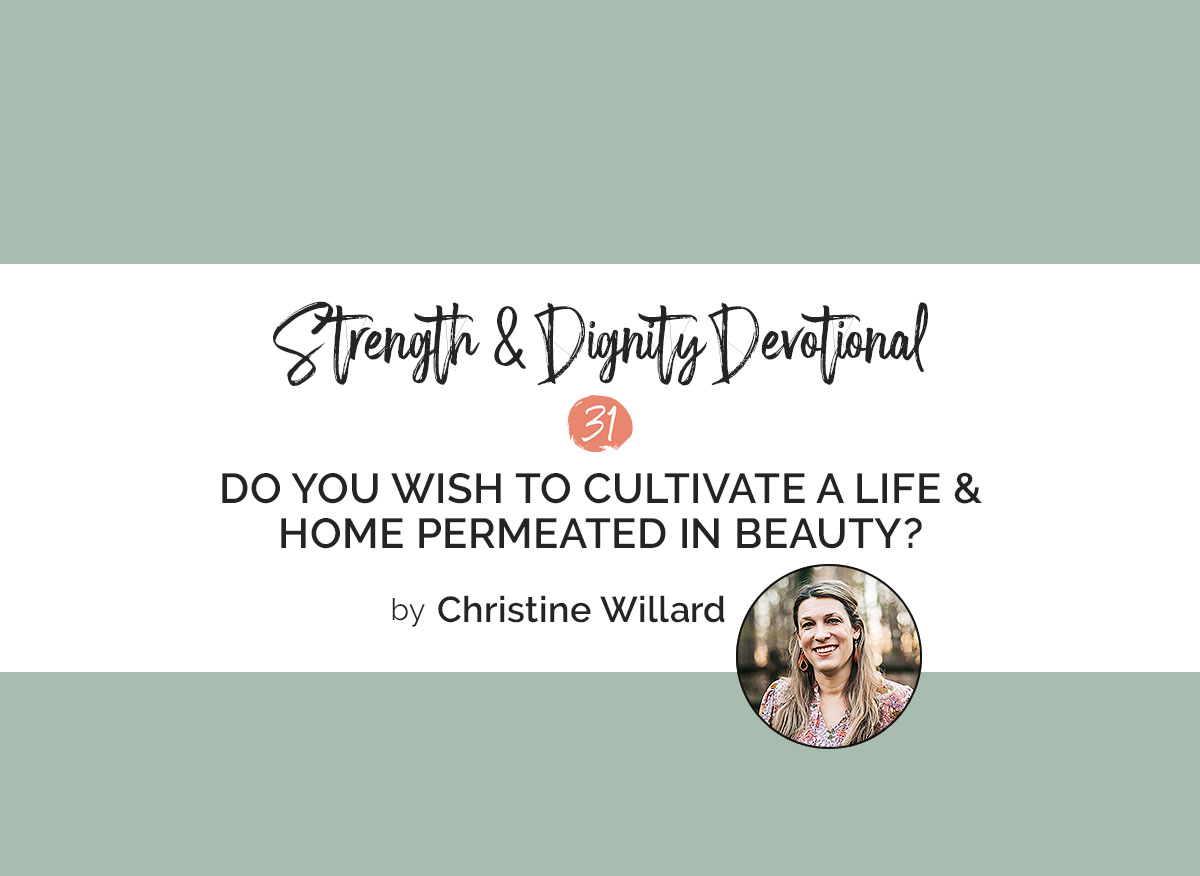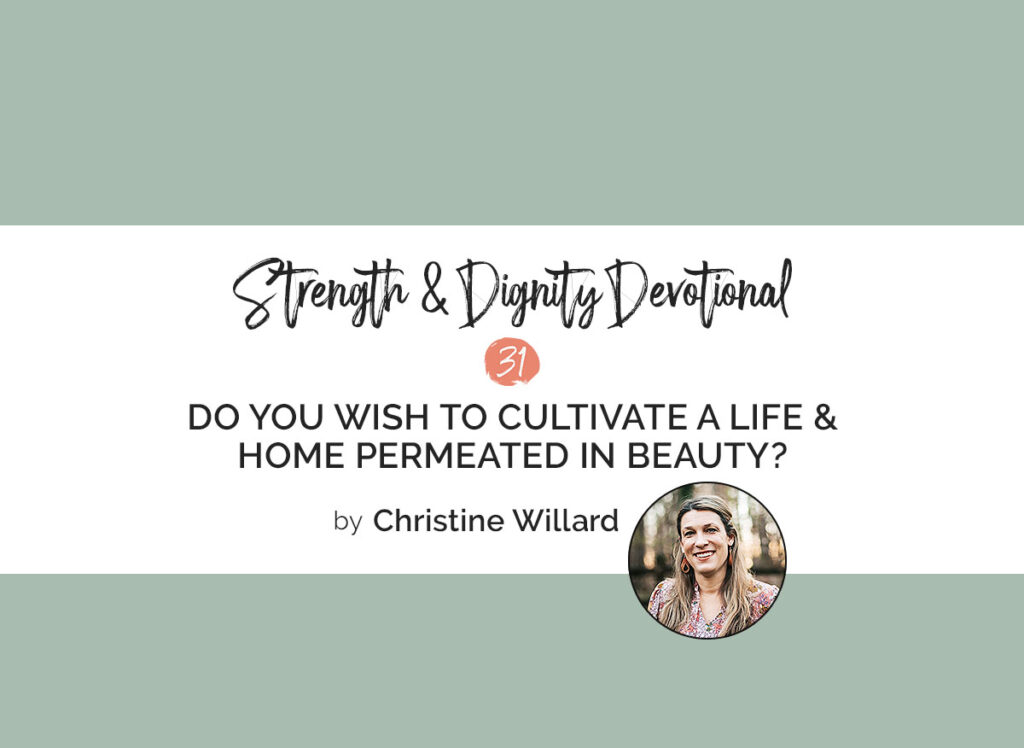 That's why it surprises me that when the festival comes around, I morph into an unlovely version of myself.
Why do I get like this, I ask myself?
Well, the festival has changed into a larger affair. Each year we invite more guests, which increases the hosting expectations. And sure, there's much to love about it: the paper lanterns, a house full of laughter, and the fellowship of friends.
But when I see the pre-festival to-do list my stress level rises and I become unreasonable.
The girls and Tim feel the effect.
It's not hard to become unreasonable, right?
Our daily tasks, family obligations, and secret expectations can get the best of us. Little things become big things. The smallest spark can ignite a fire in our spirits creating flammable reactions.
For me, the wake of my unreasonableness brings relational destruction. And when it does, I forget to tend to the hearts of those closest to me.
But the Lord recently reminded me of a beautiful verse that puts me back into a proper mindset during these times:
"Let your reasonableness be known to everyone. The Lord is at hand."
~Philippians 4:5 (ESV)
Shrinking from Self-Centeredness
When I studied this verse, I discovered the word "reasonableness" originally meant, one who possessed a disposition that is content with less than its due. It carries the idea of recognizing our own lowliness and exercising patience, not being self-centered.
In other words, a reasonable person is one who does not insist on her own rights.
And so I ask myself, Do I shrink from self-centeredness?
When you and I possess a reasonable spirit, it translates into meekness towards others. It means that when others disappoint us, we choose to think the best rather than the worst.
This can be hard for me in real-time.
For example, when my husband and I miscommunicate how do I respond? Do I think the best of him, or insist on my own rights and become unreasonable?
When my girls fight and my nerves fray, do I react with patience, or give into my exasperation?
Responding with "reasonableness" is hard.
But there is a motivation for why we should be reasonable in the second part of this verse: "the Lord is at hand."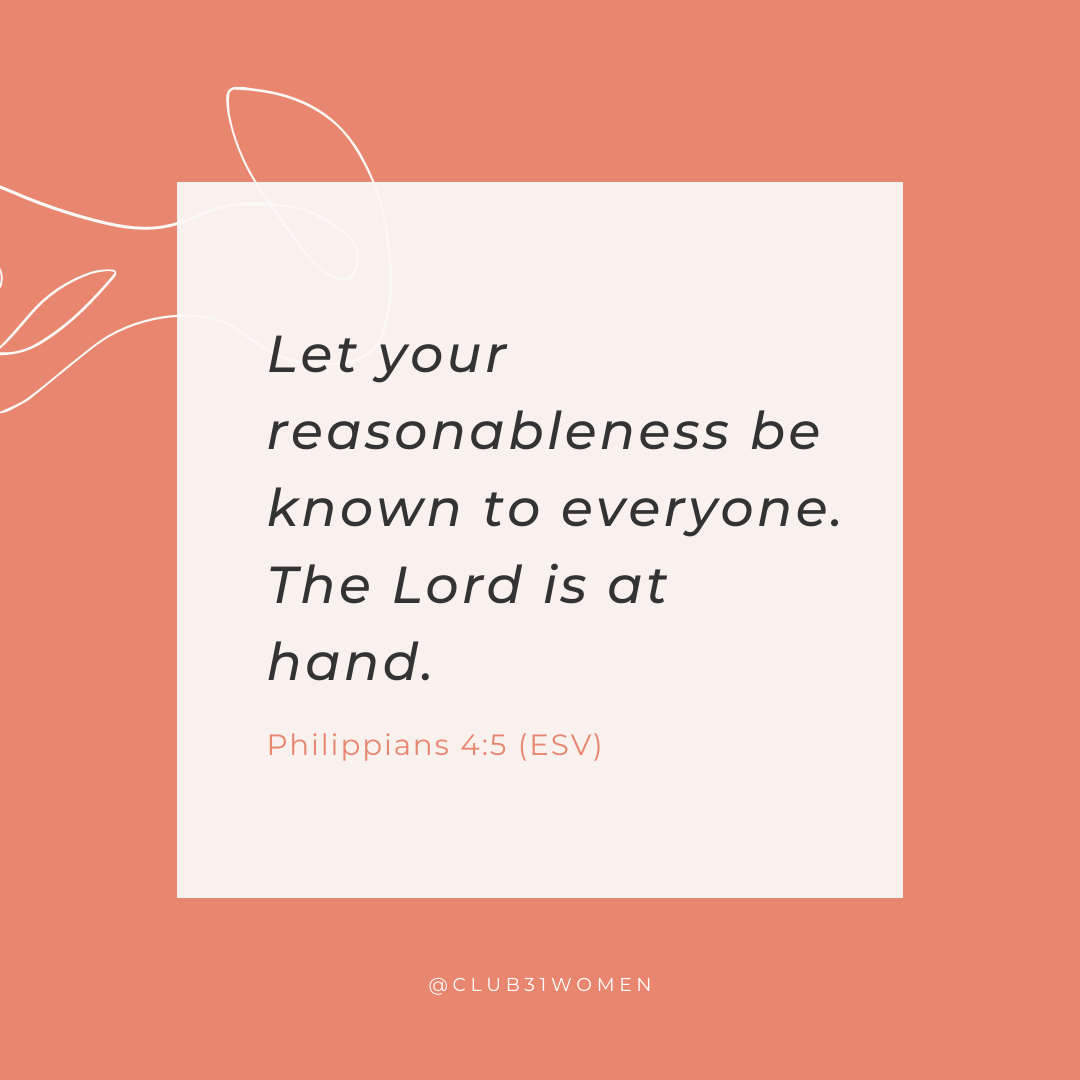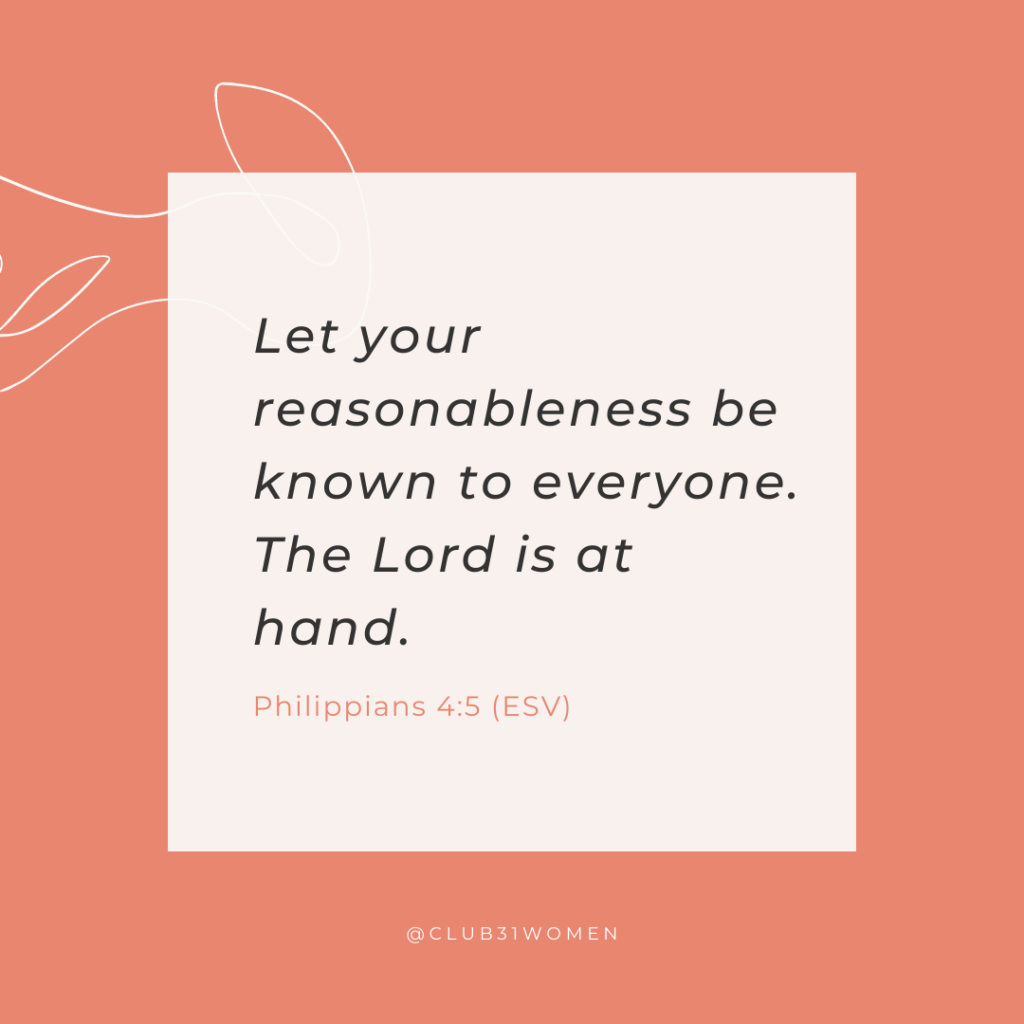 I love how the ancient church father Marius Victorinus explains why Paul tells us to be reasonable: so that when Christ returns, He may raise up our lowliness and exalt us.
Knowing Christ's return is near should produce a profound effect on our behavior.
Cultivate Beauty
Our anticipation of heaven motivates us to live lives of reasonableness. The thought that Christ is coming should spur us on to shrink from our own rights in anticipation of future glory.
If we desire to please God, reasonableness will evidence itself in how we respond to those around us.
And some wonderful things happen when we live a life of reasonableness.
First, it permeates our relationships as we give others the respect and honor they deserve rather than insisting on our own selfish desires. Instead of contesting with Tim over our miscommunication, I try to understand his perspective.
Next, a spirit of reasonableness can saturate our homes with a sense of beauty and grace. Instead of stressing out over food and decorations with my daughters, I invite them to use their gifts to make the event special.
And finally, by pursuing a posture of humble service, I invite the peace of Christ to soak through all areas of my life. I find reasonableness and settledness go hand in hand. Instead of walking around with an anxious heart, I give my concern to God and pray for the freedom of his grace to reign in my heart.
Instead of leaving destruction in my wake, through the strength of his Spirit, I can be a source of permeating beauty in my home.
In His Word
"Let your reasonableness be known to everyone. The Lord is at hand." Philippians 4:5-6 (ESV)
"Do nothing from selfish ambition or conceit, but in humility count others more significant than yourselves. Let each of you look not only to his own interests but also to the interests of others." Philippians 2:3-4 (ESV)
In Your Life
Do you find yourself unreasonable on a regular basis? Are you tempted to insist on your own rights? How can you cultivate a home permeated by beauty?
Spend some time today asking the Lord to content your heart with less as you remember His coming is near. Pray for a spirit that reflects reasonableness to everyone around you.
We Recommend
Tim, Chris's husband, wrote a book on beauty titled, The Beauty Chasers: Recapturing the Wonder of the Divine. In it, he discusses much of what they learned during their time living in Oxford.
Let's Connect
For inspiration on pursuing the Way of beauty in life and home, follow Chris on Instagram. She also writes several devotionals weekly through her Mend membership.