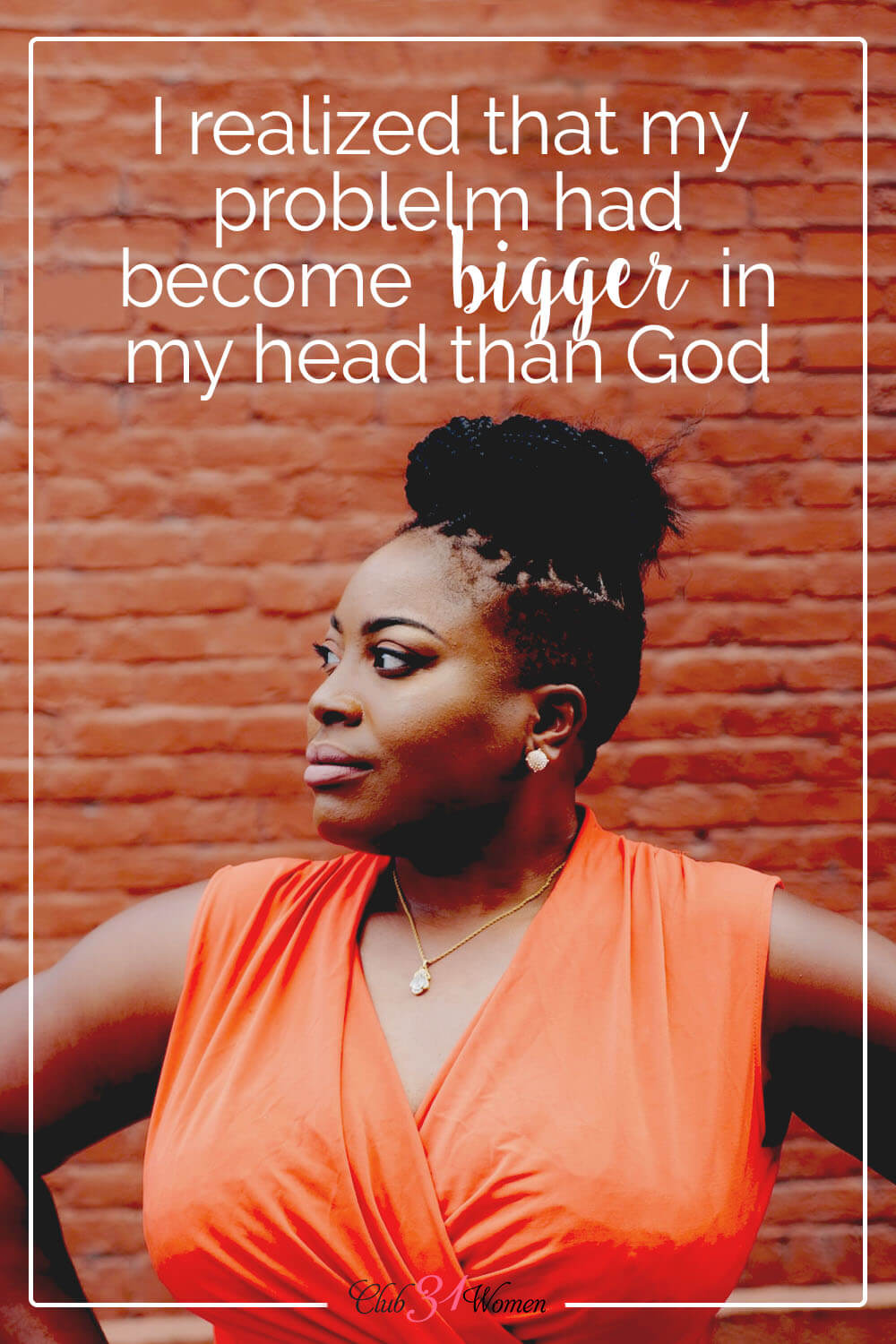 Are you feeling stuck in your life with all the uncertainty and need God to show you something different?
Call to me and I will answer you and will tell you
great and hidden things that you have not known.
Jeremiah 33:3 (ESV)
How are you doing right now? Tired of masks, demanding toddlers, teleworking, cranky teenagers, zoom calls, being cooped up, tired of yourself, and maybe even feeling stuck?
I've felt stuck many times in my life.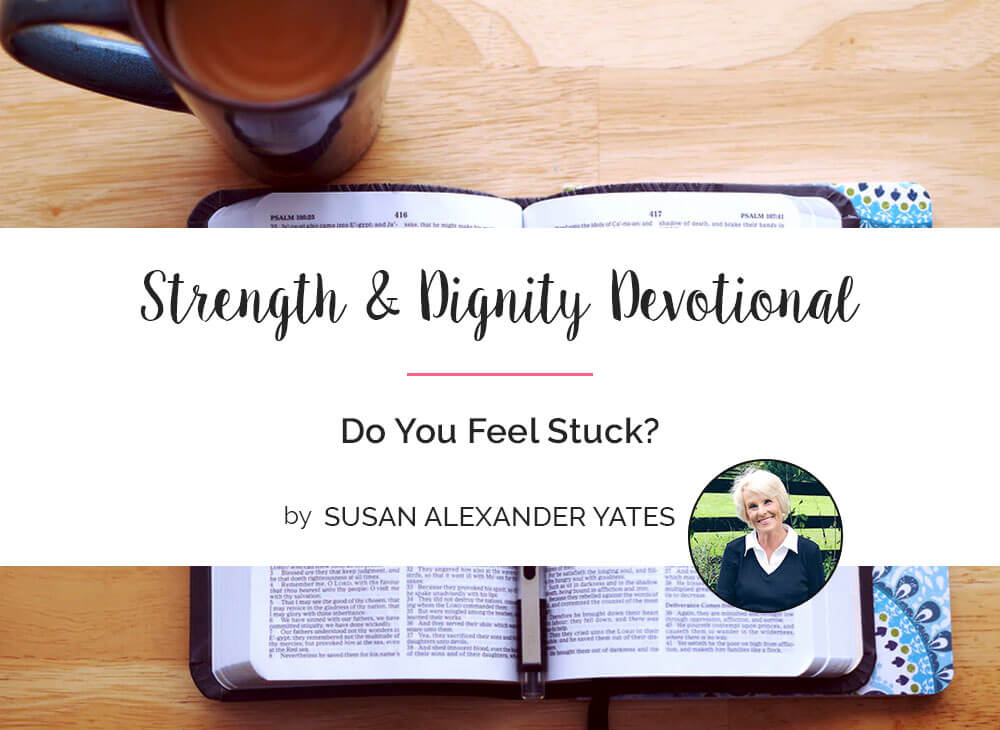 We had 5 kids in 7 years including a set of twins. When the twins were six weeks old we moved to a new state. It was my husband's first job as a Senior Pastor. I had no friends, no family nearby, and no help. My nursing twins had colic, so I was totally sleep-deprived. I couldn't accomplish anything. Simply put, I felt like a failure as a wife, a mom, and a ministry partner. For nearly 2 years I prayed, "God make me a better mom, a better wife, and a better partner to my husband." I didn't feel like God was answering any of these prayers.
I continued to feel stuck. Then I found Jeremiah 33:3:
"Call to me and I will answer you and will tell you great and hidden things that you have not known." (ESV)
And I began to pray differently.
"Father, I cried out, I'm not seeing any progress in the things I've asked you to do in my life so perhaps you have something else, something new, you want to show me. Please show me something new, something "other."
God began to remind me in fresh ways that His love for me was not dependent on how I was "measuring up." He loved me simply because I belonged to Him. Period. I realized my self-image had become tied to my performance. And that needed to change.
A few years ago we were on a plane coming home from 2 weeks of ministry in Africa. Both my husband John and I were exhausted on every level-spiritually, mentally, emotionally, and physically. Slumping down into the middle seat in the economy section of a long flight I began to think about one of my children. All 5 of our kids were now adults, out of the house. In my exhausted, vulnerable state I began to imagine a problem a particular child might have. While thinking about this child my imagination began to take over. I became more and more anxious as the potential problem began to grow in my head. I tried praying but the more I prayed the more anxious I became. Finally, I cried out to the Lord, "Please help me."
What came to mind next were 2 words that were to change my life.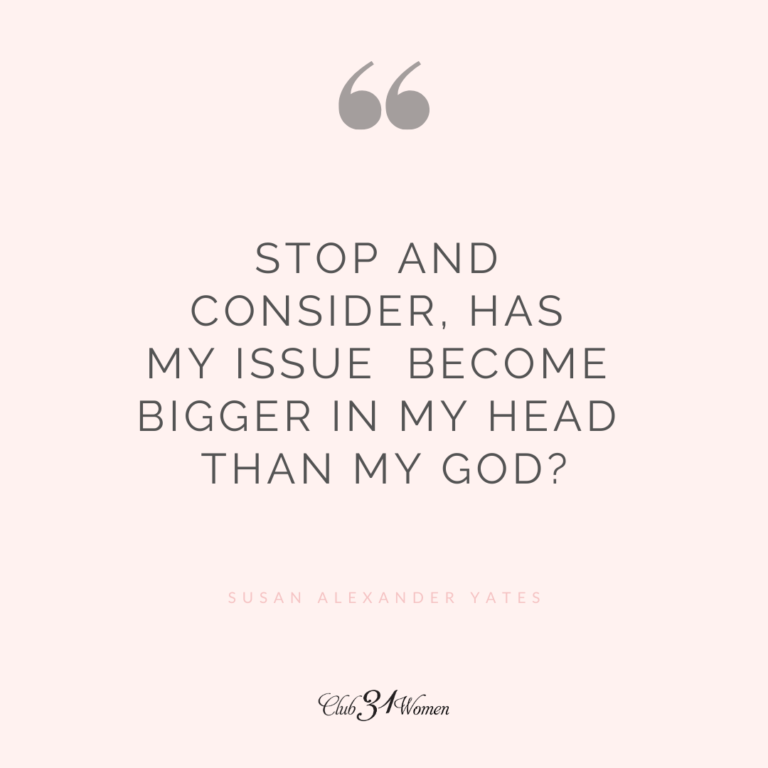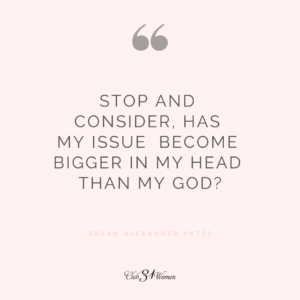 "Remember Me."
What I realized was that my issue (about a child) had become bigger in my head than my God. I needed to remember in fresh ways who He was. The problem wasn't primarily my child, it was my focus. I had forgotten how very big our God is. Thus began a lifelong adventure of learning how to focus more intentionally on the character traits of God, Jesus, and the Holy Spirit.
This was another example of God's teaching me something new, something other.
I have felt "stuck" many times, and each time I have found both comfort and a new vision when I ask God to show me something else, something new. I call this "the principle of the other."


In His Word
"I waited patiently for the Lord; he inclined to me and heard my cry. He drew me up from the pit of destruction, out of the miry bog, and set my feet upon a rock, making my steps secure. He put a new song in my mouth, a song of praise to our God. Many will see and fear and put their trust in the Lord." Psalm 40: 1-4 (ESV)
In Your Life
Are you in a season of feeling stuck? Of longing for something more, something different?
It might encourage you to grab your Bible and journal and write out a prayer to your heavenly Father asking Him to show you something new.


We Recommend
My book Risky Faith grew out of a desire in my life to discover how much bigger God is than the reality in which I was living. I wrote a companion book, One Devotional-One Word, One Verse, One Thought for One Hundred Days. These 100 character traits of our amazing God help me to focus on remembering who He is.


Let's Connect
You'll find my blog at susanalexanderyates.com and a free download, "Camp at Home-100 Practical Ideas for Families." It's ideal for this season we're in☺