Finding Your Way Back to God When You've Drifted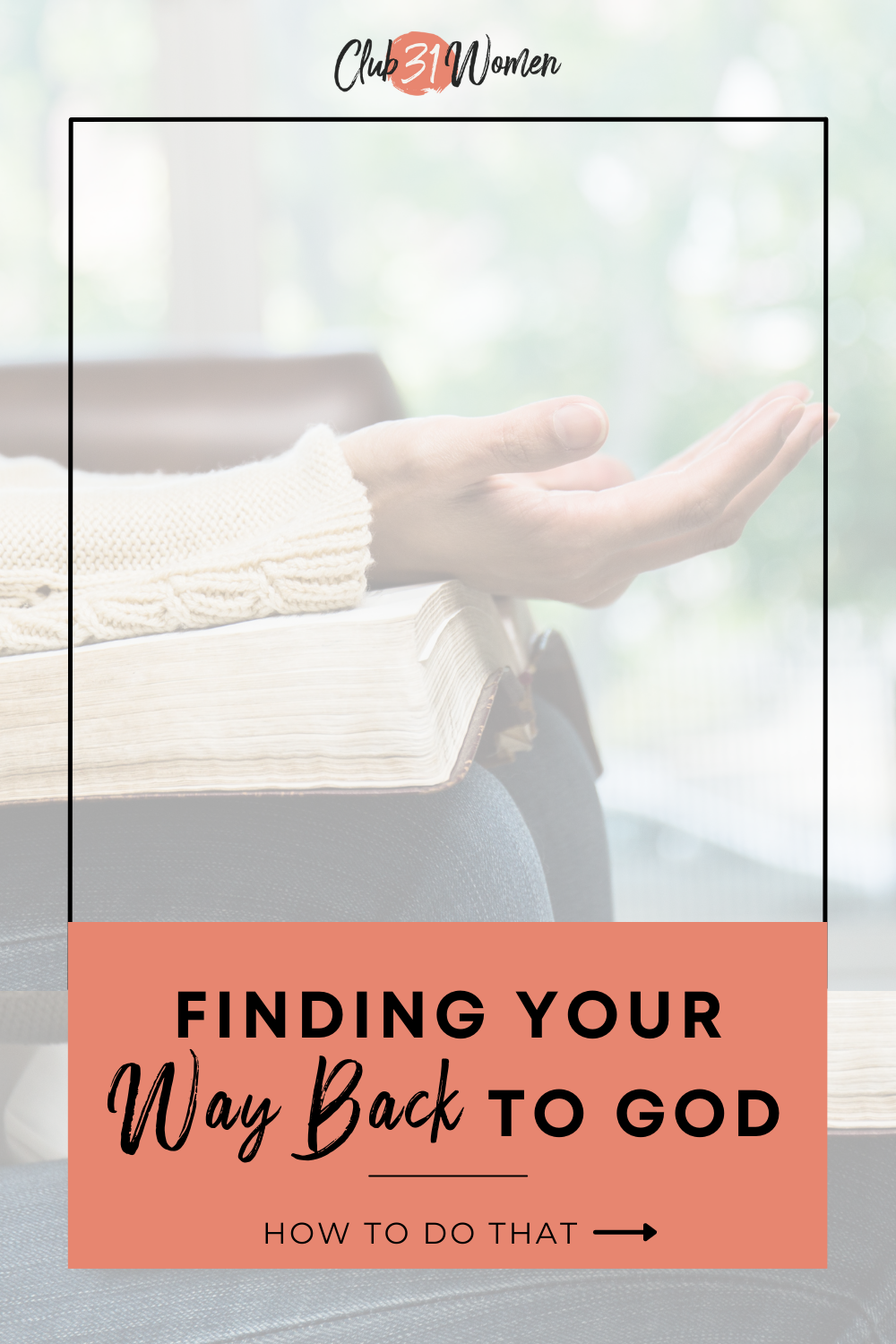 Sometimes we have seasons when we pull away or aren't very intentional about drawing close—but we can still find our way back to God.
"Draw near to God, and he will draw near to you."
James 4:8 ESV
The warm water poured down over my head, as my brain relaxed and soaked in the reset of my morning shower.
Until?
Until, the steam-filled, silent air was diluted with a distant calling for…
"Mom…Mom?"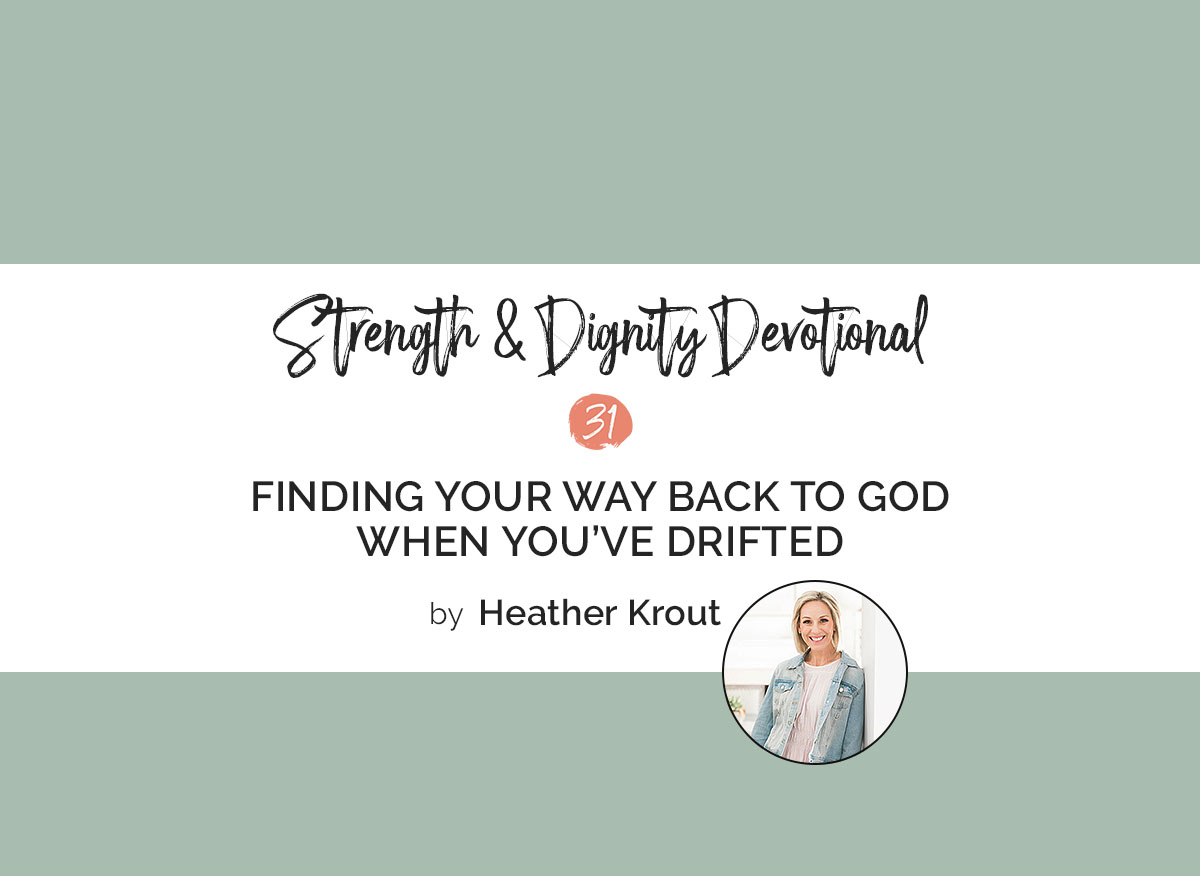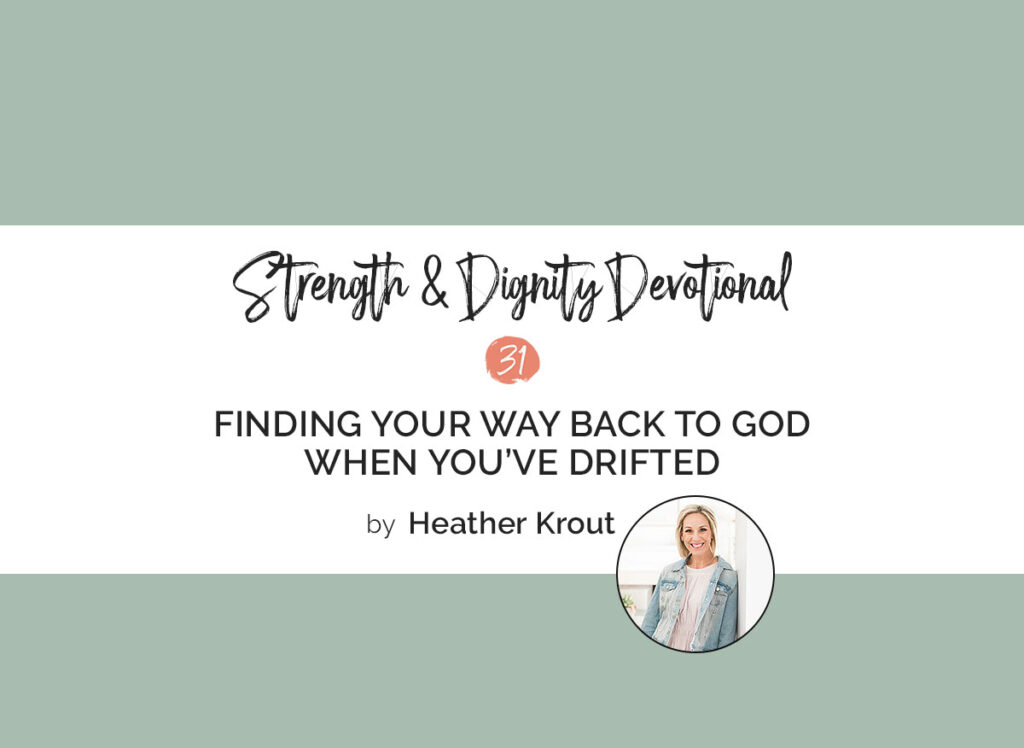 One of our 3 daughters was calling for me, but not really looking for me.
The half-hearted casual calls continued this way, from a room on the other side of the house, for a series of minutes.
Later, now dressed and walking down the hall, I met the eyes that matched the impatient, yet unmotivated to move, mouth of our youngest daughter.
To which I matter of factly shared this instruction:
"Livvy, if you need me, you are going to have to walk towards me and tell me what you need, instead of calling my name from far away."
And there it was.
A bounce of conviction hopped right on my heart. Because I too, had been doing my own version of half-hearted, casual calling from a distance, and not actually making any real moves to seek out my Helper. (Psalm 54:4)
Oh, how slippery the slope is of hurrying up in halfhearted faith in every direction but towards the One, who never ignores an honest cry for help.
Surely, it would be easy to chalk up riding the recent waves of life on a half tank of faith, to a fast-food spiritual diet of virtual church and fragmented fellowship. Practices and pursuits that perhaps we just haven't gotten around to plugging back into.
But what I am finding for myself is – it goes deeper than that.
For me, it is in the quick to sneak up, spin cycle of self-efficacy, attempting to work life out in my own strength, where the real problem lies.
A trusting in my own abilities versus trusting in a very able God.
It is when I get swept up in the land of running a busy-for-me marathon, building up my purpose through my own efforts and filling God in on an as-needed basis that –
I fall for a faith fake out.
Fooling myself into thinking I am walking by faith. (2 Cor. 5:7) When really?
I am operating out of human head knowledge. Eyes down, so very busy managing the controls for the course I am attempting to steer.
In my life, these are the seasons, usually accompanied by an unwelcome right eye twitch during the day and a wrestling match with my pillow at night. Caught in a riptide of restless head tossing and mind racing.
Eventually, waking up to the realization that I am feeling:
Burnt out – aka exhausted.
Spun up – aka irritable.
And?
DONE – aka frustrated and over it.
It is by God's grace; I begin to see the physical and mental red flags for what they are:
Warning signs to my poor spiritual health situation.
What about you, maybe you can relate?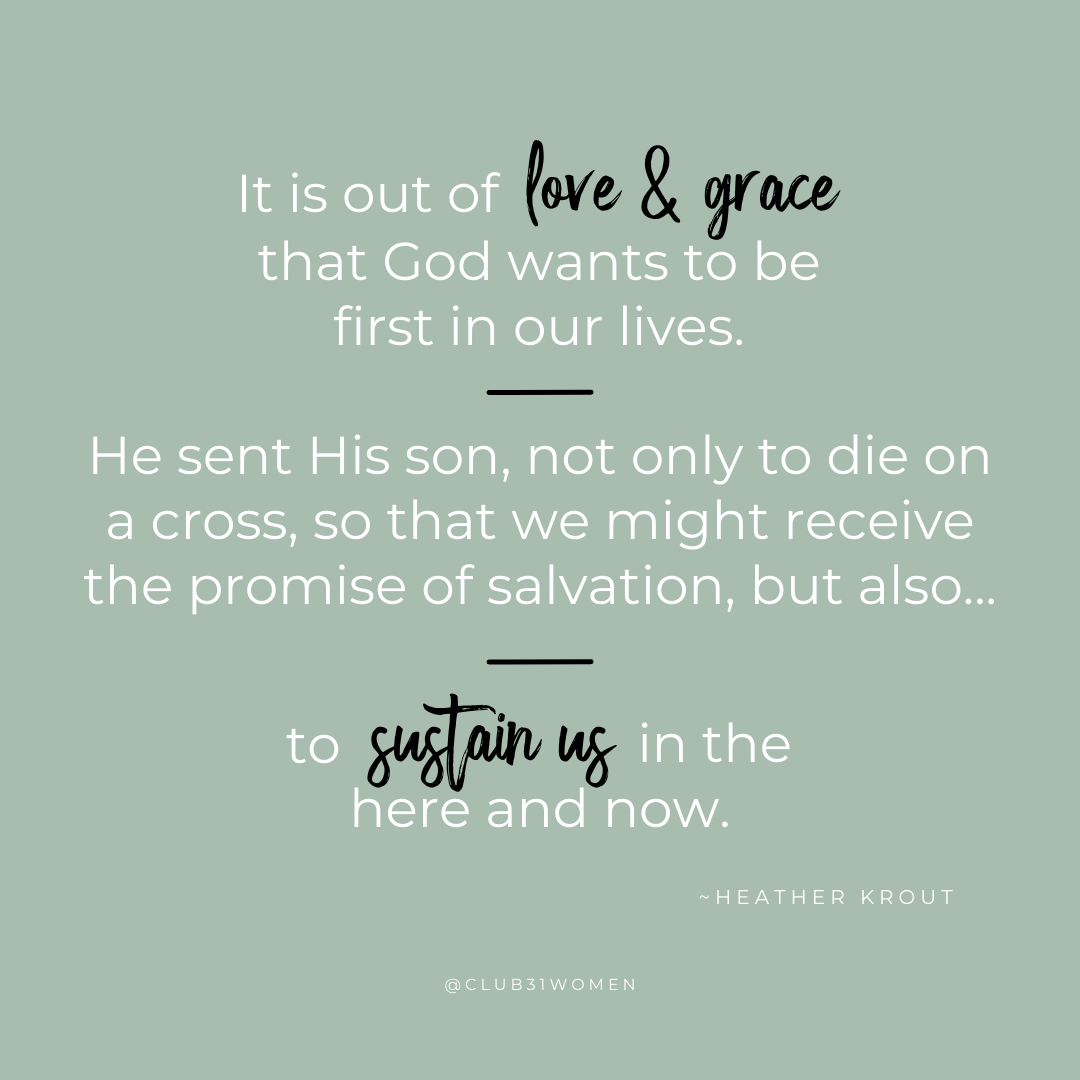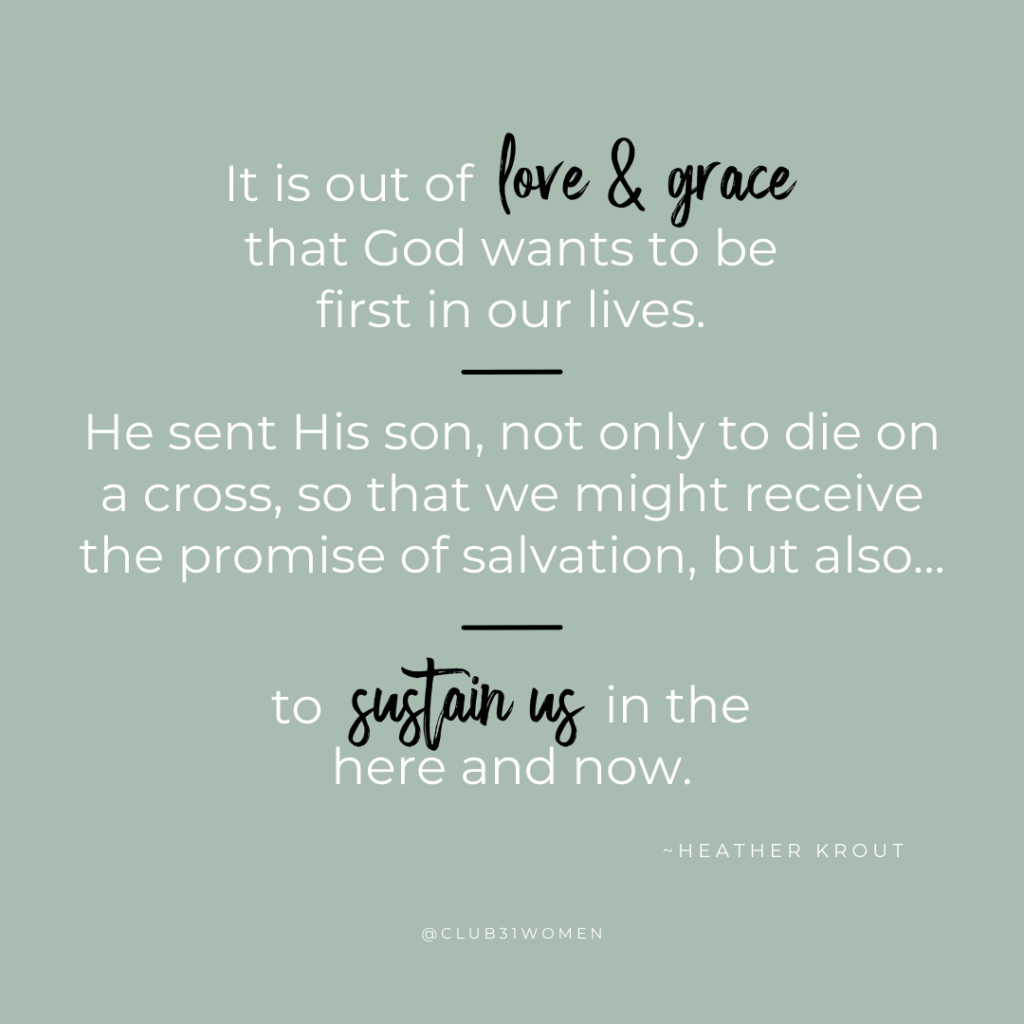 Oh, friend, how even a little distance from God, however unintentional it may be, can create a wide gap in our peace.
Once I get honest with myself and admit that I am keeping God at arm's length, I am able to recognize my struggle for what it is.
I have drifted…and misplaced my trust.
Closing the gap
The good news is…it doesn't have to be a long way back.
While there is not a "one size fits all" formula for finding our way… the process to 'draw near,' doesn't have to be complicated.
Just like any friend, that you want to remain close with, the effort to maintain the friendship needs to be prioritized. The actions to spend time with them needs to be more deliberate, more intentional. Less accidental. Less just bumped into during an errand.
It is the same with God.
Sweet friend, it is out of love and grace that God wants to be first in our lives. He sent His son, not only to die on a cross, so that we might receive the promise of salvation, but also?
To sustain us in the here and now.
In His Word
If you are feeling a little farther from God than you used to feel? Be encouraged, as you go to His Word and let's follow the plan that He provides for us in James 4:7-8 with deliberate intention.
"Submit to God, Resist the devil and he will flee from you. Draw near to God and He will draw near to you." James 4:7-8
Submit to God:
Risk the 5 seconds of awkward you might feel, go into your closet or car, shut the door behind you and start by simply calling His name:
"Jesus. Jesus Jesus."
Do whatever you need to do, so that you can authentically get alone with God.
Resist the Devil:
Do not fall for the faith fake-out.
Resist the lies that the enemy would love for you to believe.
The lie? That you don't really need God. After all, you can handle this and everything else for that matter, on your own.
Draw near to God:
Move close and talk to Him.
He wants to hear the full story.
Be encouraged, that as you let your guard down with God?
He never flinches with what we might tell Him.
God does not get uncomfortable or caught off guard with our raw, honest emotions and messy situations.
In fact? He's already ahead of it, working it out – so you can let go now.
Read that again friend.
You can let go.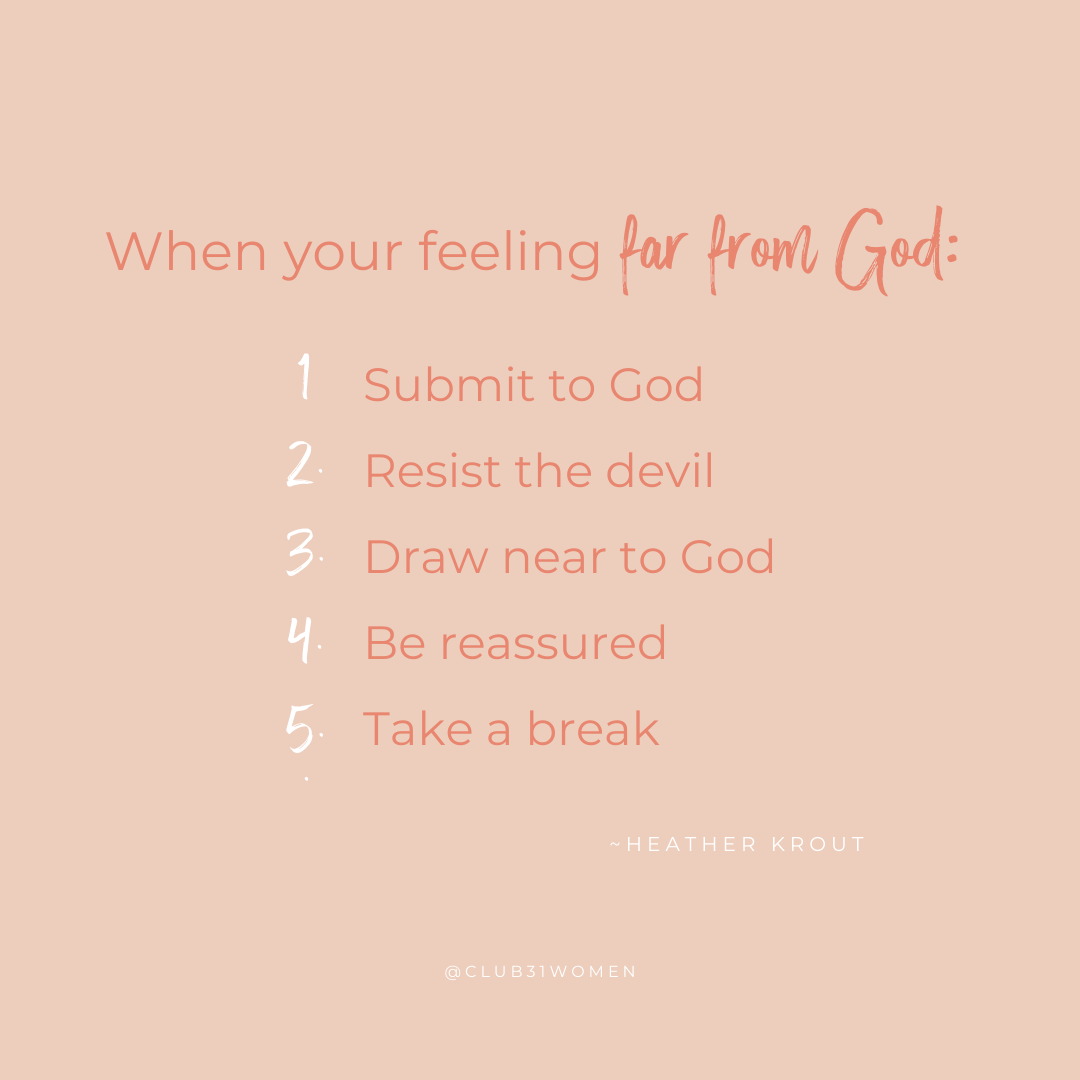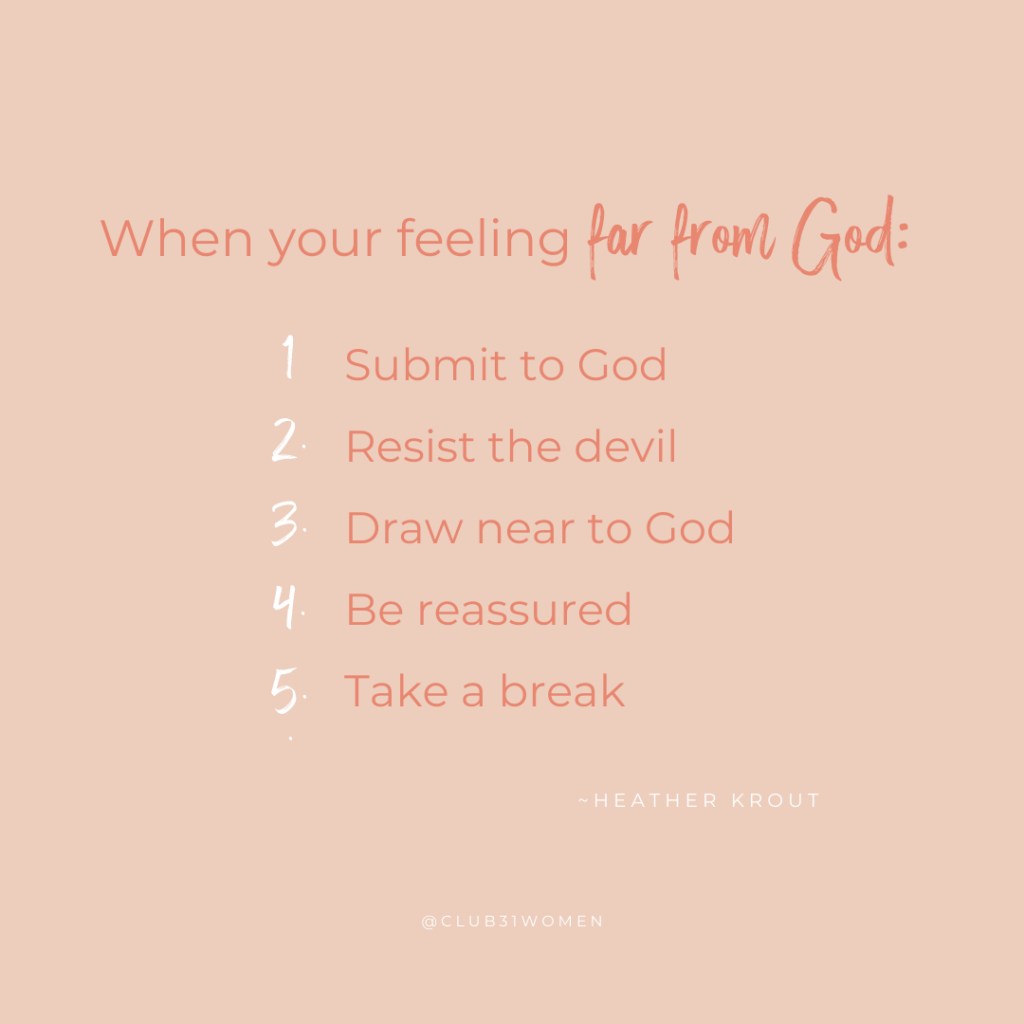 Reassurance to the Rescue.
It is in the actions of drawing close, where my heart begins to find rest in His reassurance.
Reassurance that He already knows my situation. (Matthew 6:8)
Reassurance that He knows the desires of my heart. (Psalm 37:4)
Reassurance that He cares for me and will strengthen me. (Isaiah 41:10)
Reassurance that He has good plans and a future for me. (Jeremiah 29:11)
Reassurance that He is trustworthy. (Psalm 9:10)
Take A Break
My yoga instructor once shared this during a practice: "When you take a break, it gives your neighbor permission to do the same."
Oh, friend, was that freeing to hear, because your girl needed a break!
She would invite her class to take child's pose at any time during the session if we needed a break.
Her audible permission slip, hanging in the airwaves, was an invitation of grace to just – be.
Friend, God gives us the same permission. Just as her words were a relief during a difficult yoga pose, God's reassuring promises are a refreshment to the parched posture of a distant heart.
Drawing near to God doesn't have to be daunting. In fact – it looks a lot like child's pose…a lot like taking a break…a lot like surrender.
Perhaps it's time to take a break – and when you do?
It gives permission (and encouragement) to your neighbor, that maybe they can too.
Draw near friend.
Give rest to tired bones and rest in the reassurance that you are very much held and seen by a trustworthy God.
In Your Life
How might you seek God with more intentionally in your daily life? Is there a time during your day, when you can set aside 5-10 minutes to talk to God about what is weighing on your mind? Do you have a situation that you are trying to work out on your own while keeping God at arm's length?
Invite God into the conversation and rest in the reassurance that He is good and His plan for you is trustworthy.
Pray and read John 15. Ask Him to show you how to begin to graft your branch back into His vine.
We Recommend
For more encouragement on how to experience God afresh, when he feels far away, read this post: "What you need to know about starting fresh when you're feeling flat"
And if you're feeling worn down you may find strength of heart in this post from Heather "The one little thing I do every day that is helping right now."
Let's Connect
Visit Heather's blog, "Notes for my Daughters," to receive both tender encouragement for your heart and cozy inspiration for your home. You can also catch up with her on Instagram, Facebook, or Pinterest for inspiration to empower you on your walk with God and inspire you with budget-friendly ways to love your home.