Learning to Rest in the Lord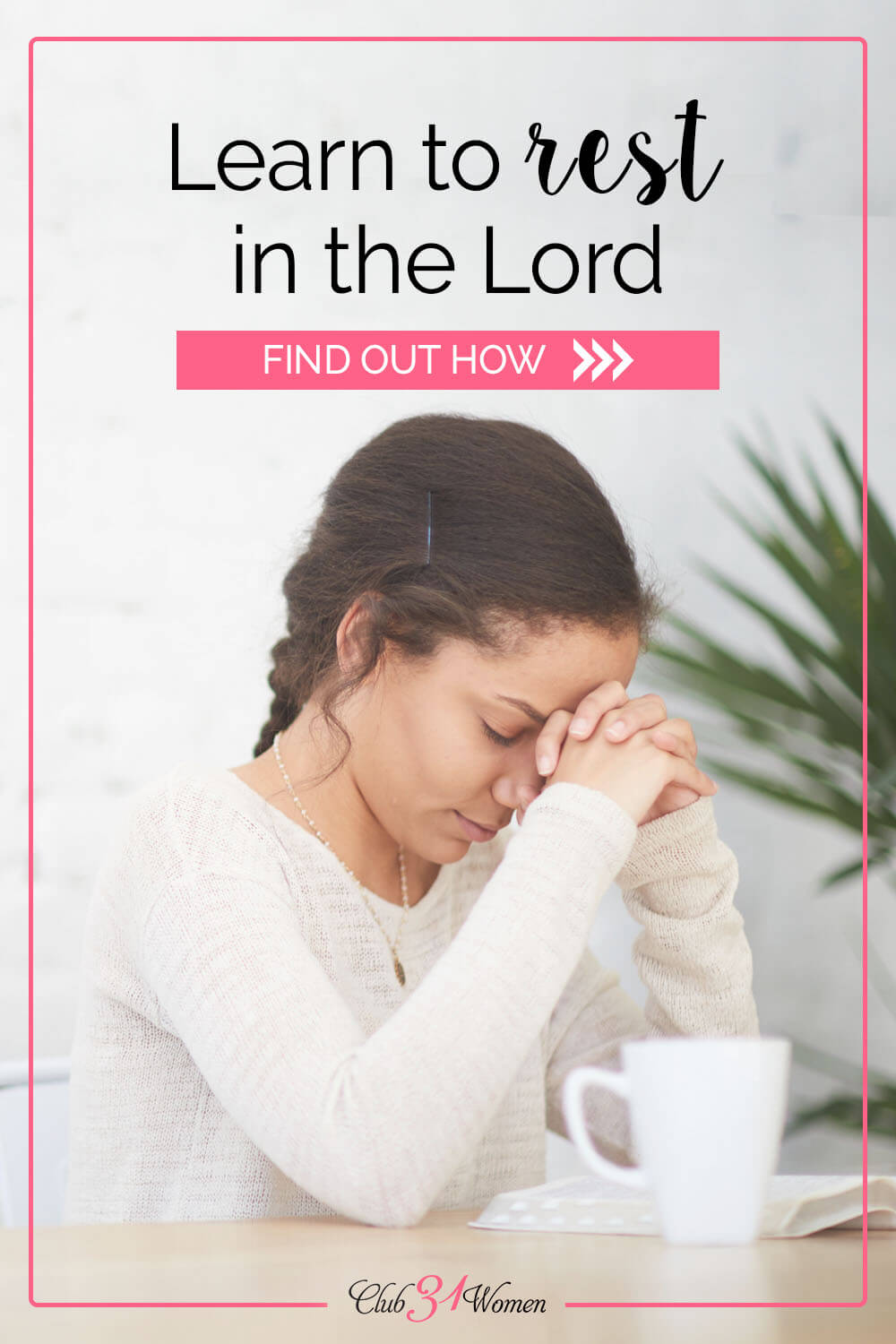 When you learn to rest in the Lord, it lifts a weight of burden from your shoulders and allows you to walk in peace and joy.
"I believe that I shall look upon the goodness of the Lord in the land of the living!
Wait for the Lord; be strong, and let your heart take courage; wait for the Lord!"
Psalm 27:13-14
My husband and I recently found ourselves talking through a big decision. And, the sad reality is that for a time, I found myself acting like the unstable man James refers to, "double-minded and unstable in all [her] ways" (James 1:8).
It was not a fun place to be. Miserable actually, and quite a humbling realization.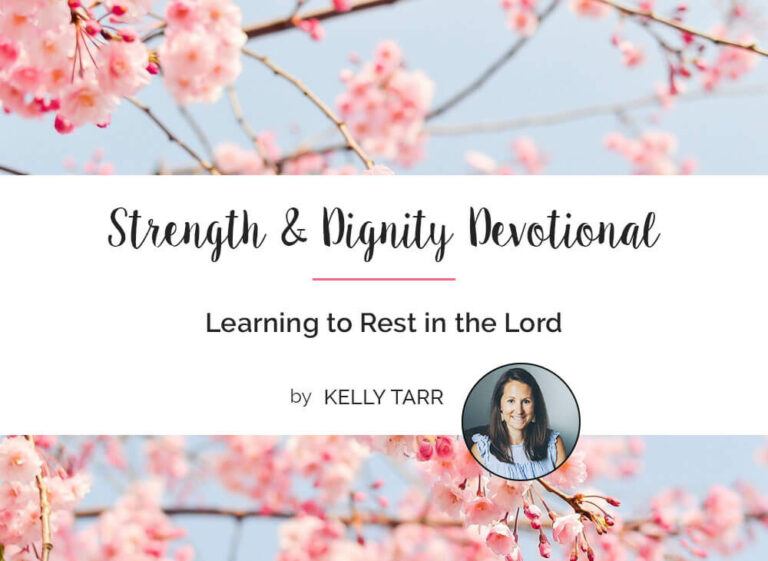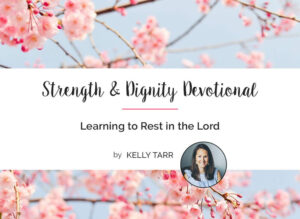 As I cried out to the Lord, seeking Him in His Word, He helped me see that I was living in unbelief. I had questions, and He welcomed them! But in the process, He helped me to see that my questions were revelatory of my disbelief that He is good and that His leadership in our decision-making is good.
At this point, I had a choice to make: I could either remain in a swirl of emotion, lacking self-control and trust in the Lord, or I could wait on Him to help my heart, thereby trusting Him and not my ability to make a perfect decision.
Rest in the Lord with Confidence
At the root of my unbelief was pride in my flawed belief that I can be perfect. This sounds crazy, right? I know that I can't be perfect, Jesus is the only perfect One who ever lived.
But I have a confession: I struggle with perfectionism. I don't need my environment to be perfect (my husband can attest to how messy I can get), but I want to be perfect.
The problem is that our need to make a big decision in itself was a result of my not being perfect. It was a perfectly normal life decision, but I took it to the nth degree, believing that it indicated my failure as a person.
Once the Lord helped me to understand the unbiblical, and even foolish swirl that I was in, and helped me to realize my need to rest in His perfect leadership, He also reminded me that I could lay down my questions, trusting that in His perfect timing, if He thinks it's best, He'll answer them.
1 John 5:14-15 says,
"And this is the confidence that we have toward him, that if we ask anything according to his will, he hears us. And if we know that he hears us in whatever we ask, we know that we have the requests that we asked of him."
My heart desires to please Him.
I don't want to sin. I don't want to be blind to my sin. He knows this. So, I recorded all of my questions, which had to do with the state of my heart, in my journal, and committed to leaving them with Him. I can trust that in His perfect time if He thinks it's best to answer them, He will.
Until then, I'm asking daily for the grace to walk with a tight grip on my Lord's hand, trusting that where He is leading us is good. Rather than swirling, I'm finding rest for my soul in my gently and lowly Savior (Mt. 11:28-30).
Is there something in your life right now that you're struggling to trust the Lord with? A decision, a letting go, a transition? Take heart, friend. This is a trial, and an opportunity to be steadfast. What might steadfastness look like for you right now?


In His Word:
"Count it all joy, my brothers, when you meet trials of various kinds, for you know that the testing of your faith produces steadfastness. And let steadfastness have its full effect, that you may be perfect and complete, lacking in nothing" (James 1:2-4.)
"Blessed is the man who remains steadfast under trial, for when he has stood the test he will receive the crown of life, which God has promised to those who love him" (James 1:12).
In Your Life:
How might the Lord be asking you to trust Him in your current life circumstances? What does being steadfast look like here?


We Recommend:
During our time of the decision, Andrew Peterson's song, Always Good, was a comforting declaration to make to my heart and to sing to the Lord.


Let's Connect:
Kelly serves as the Women's Ministry Director in her local church, as a Biblical counselor, and writes regularly in her monthly newsletter. You can also find her on Instagram.