Do you live in scarcity or abundance? Trusting God's Character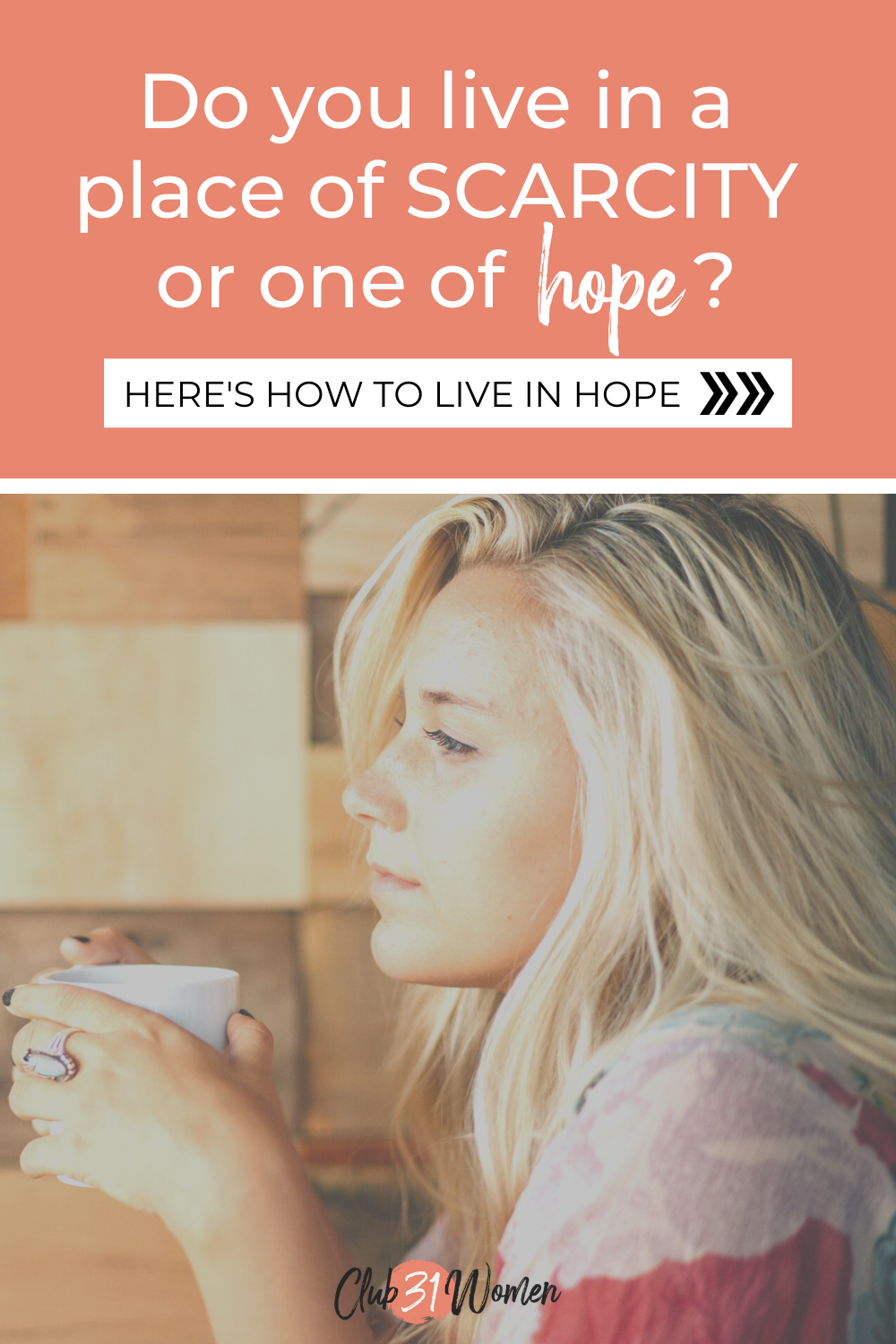 Trusting in God's character spreads across every aspect of our lives — including how we choose to live.
And God is able to make all grace abound to you, so that having all sufficiency in all things at all times, you may abound in every good work.
2 Corinthians 9:8 (ESV)
Lately, I've been studying and putting into practice the art of "letting go," I've been reading books on the topic of how to let go of material possessions. The path to downsizing. The grip sentimental attachment has. How to make decisions easier by choosing the best, most favorite items attached to a good memory.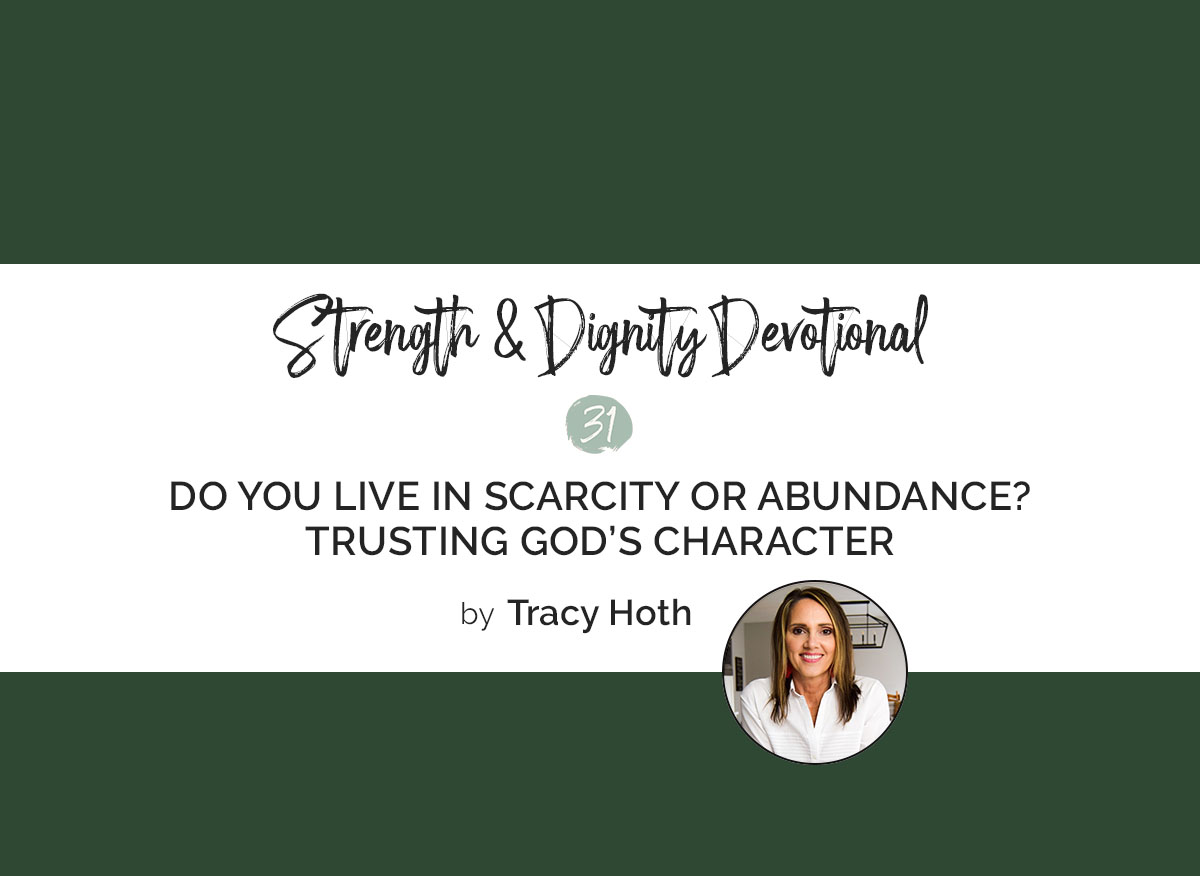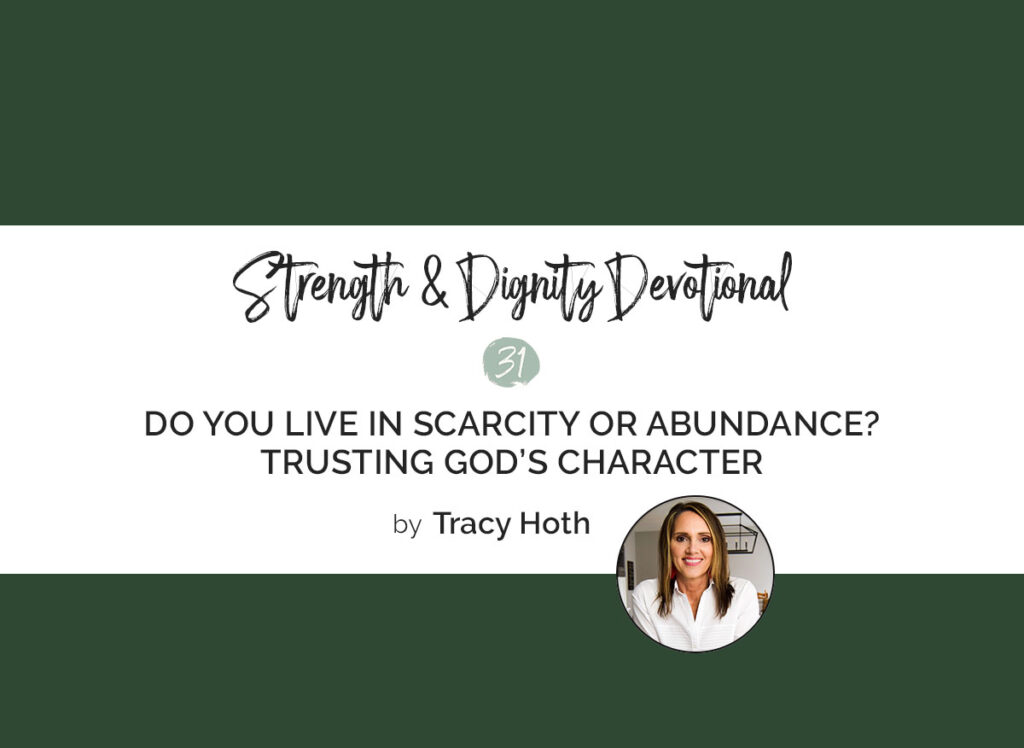 Downsizing and decluttering can be challenging.
Making decisions brings up a range of emotions. Emotions like fear or uncertainty about what is next and what our future holds. Emotions such as gratefulness, bitterness, or even regret as we look back on our life. We may feel overwhelmed, indecisive, or contentment as we sit in the present moments.
What do we do with these emotions? Where do we start?
Start with God's Character.
I have a cross-stitch I did years ago that lists the names of God. I remember meeting with an older lady in the church who loved cross-stitching. She taught me how to wash, stretch and prepare the finished piece before framing. This treasured piece has been framed in our home, currently in my office, for the past 20 years.
If I truly believe that God is my provider, my Jehovah Jireh, why would I doubt that He will provide…
EVERY single thing I need,
Exactly when I need it,
So that I can abound in every good work He calls me to do?
If I believe He is my Jehovah-Shalom, the Lord of Peace, why would I doubt that His peace is available to me when I "wish" I would've kept something or "wonder" if this is the right decision?
What stuff are you holding on to? Take a moment and think about why you decided to keep it.
Five questions to help you make decisions.
These 5 questions will help you as you look at your material possessions and make decisions to let go or to keep them. The questions will help you honor God in the things you keep and those you love.
Is this the most important thing in this category? If your mother had a collection of antique candlesticks, which is the most important that you can add to your mantel to remind you of her? In the collection of your child's middle school art, keep the most important one, frame it, and hang it in the guest room where they sleep over.
Does this bring up my favorite memory? Keep and display a platter your grandmother used every time you had Sunday dinners at her house. This is your most favorite memory of your childhood visits with her.
Is this the best souvenir from my favorite vacation? Hang in your kitchen window the shell your family found on the beach in Hawaii on the vacation you all enjoyed together.
What do I want to leave for my kids to go through? Are you intentionally choosing to keep the 400 books or 19 tubs of paper knowing your kids will have to deal with it one day? Asking this question can give you the prod you might need to let go of more.
Will this fit comfortably into the space God has given me? Your home is the "container" you currently have to comfortably hold your material possessions. Be sure to check in as you consider what to keep and what to let go of. Are you honoring the space?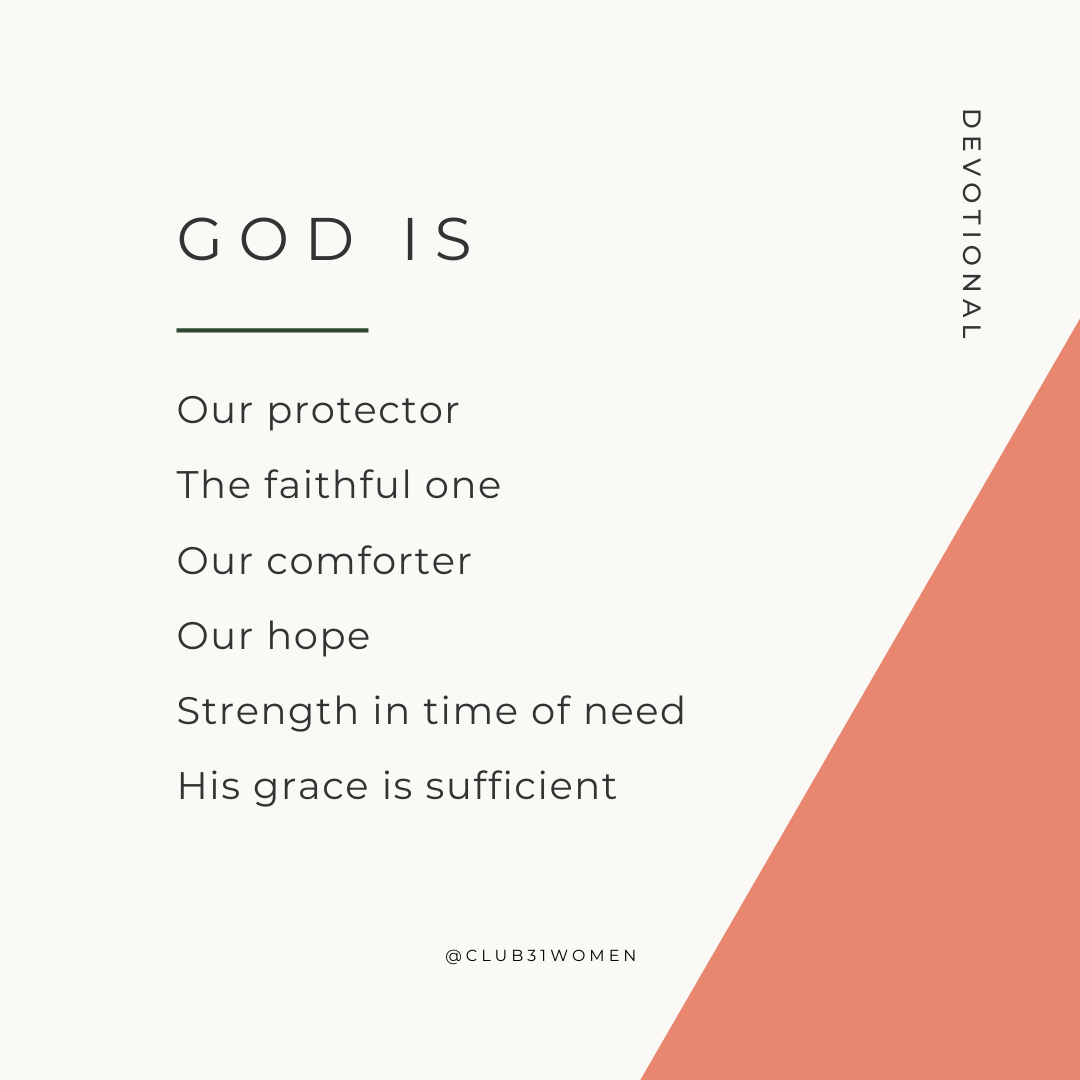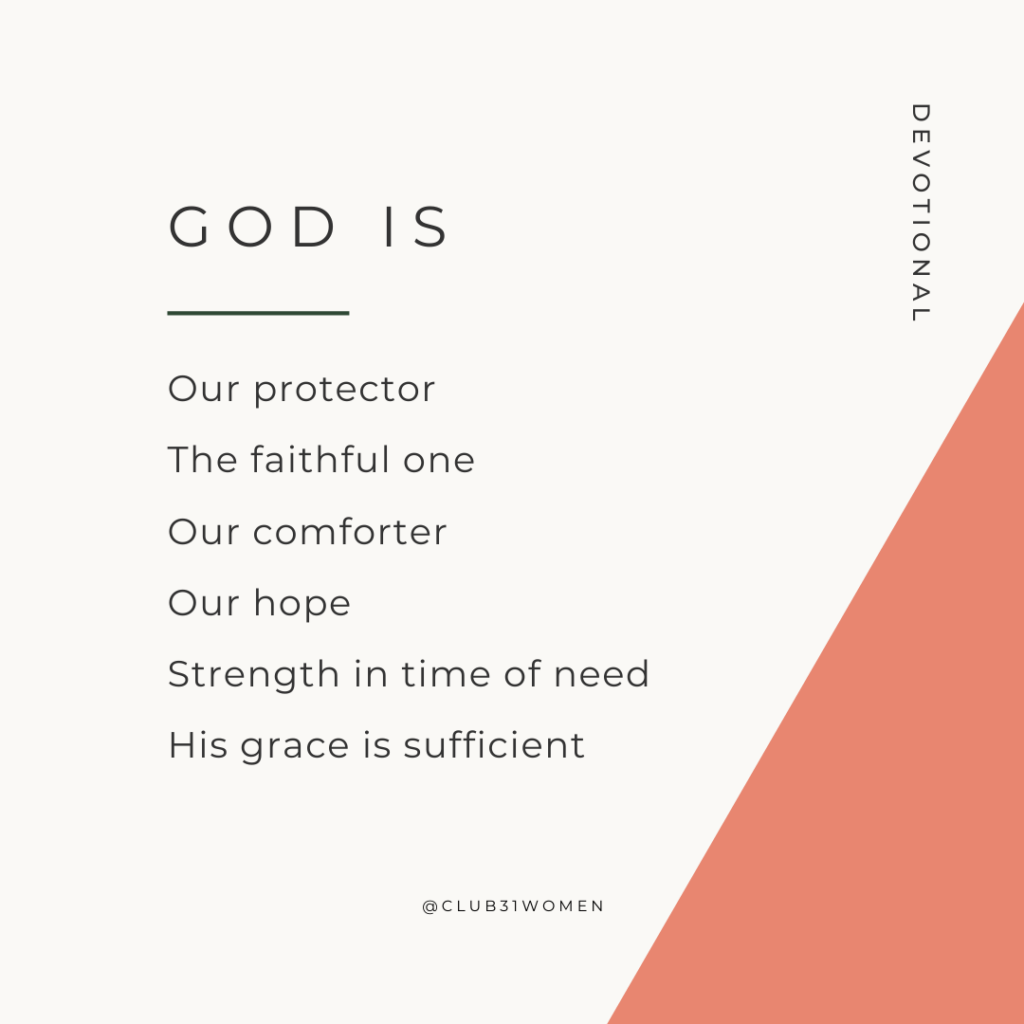 Scarcity or Abundance?
But the true test is to check in with your heart.
Are you trusting in the character of God?
Is scarcity or abundance driving your decisions?
Are you trusting God as your almighty, all-powerful provider? The giver of a peace that passes all understanding? The creator of the universe!
Or are you coming from 'lack' and a place of fear or doubt?
The decision itself isn't the important part. It's the motivation behind it.
Before you make a decision do a quick heart scan. Ask yourself, "Am I trusting in God's character or my own scarcity?"
We KNOW God's character as we experience it.
Hearing, believing, and agreeing with what the Word says is one thing. It's like seeing the framed names of God in my cross-stitch.
It is another thing when I take action. The action to obey and trust, to let go of, and move forward is how I experience God's character.
Often, this comes during our trials, during the challenging times in my life.
For this reason, I am thankful for the hard times.
In His Word
"Keep your lives free from the love of money and be content with what you have, because God has said, "Never will I leave you; never will I forsake you." Hebrews 13:5 (ESV)
"But whatever gain I had, I counted as loss for the sake of Christ. Indeed, I count everything as loss because of the surpassing worth of knowing Christ Jesus my Lord. For his sake, I have suffered the loss of all things and count them as rubbish, in order that I may gain Christ." Philippians 3:7-8 (ESV)
This God—His way is perfect; the word of the Lord proves true; He is a shield for all those who take refuge in him. Psalm 18:30 (ESV)
In Your Life
What about you? How are you experiencing Him this week? This month? In this season of life?
Do you believe that he is your provider? That you'll have everything you need right when you need it?
Is He your protector?
Is He your faithful one?
Your comforter?
Your hope?
The strength you need?
Is His grace sufficient?
We Recommend
Listen and worship along to Jireh by Elevation Worship & Maverick City
Jireh. You are enough.
I will be content in every circumstance
Jireh. You are enough.
Forever enough. Always enough. More than enough.
If He dresses the lilies with beauty and splendor
How much more will He clothe you.
If He watches over every sparrow
How much more does He love you?
More than you ask, think, or imagine
According to His power working in us
It's more than enough ❤️
Let's Connect
I help women simplify and organize their home and life using a unique approach. If getting organized is on your list of things to do, join me in Organized Life Academy or private 1:1 coaching. Find more information on my website here and connect with me on Instagram here.