How to Remain Steadfast in a World That is Shaking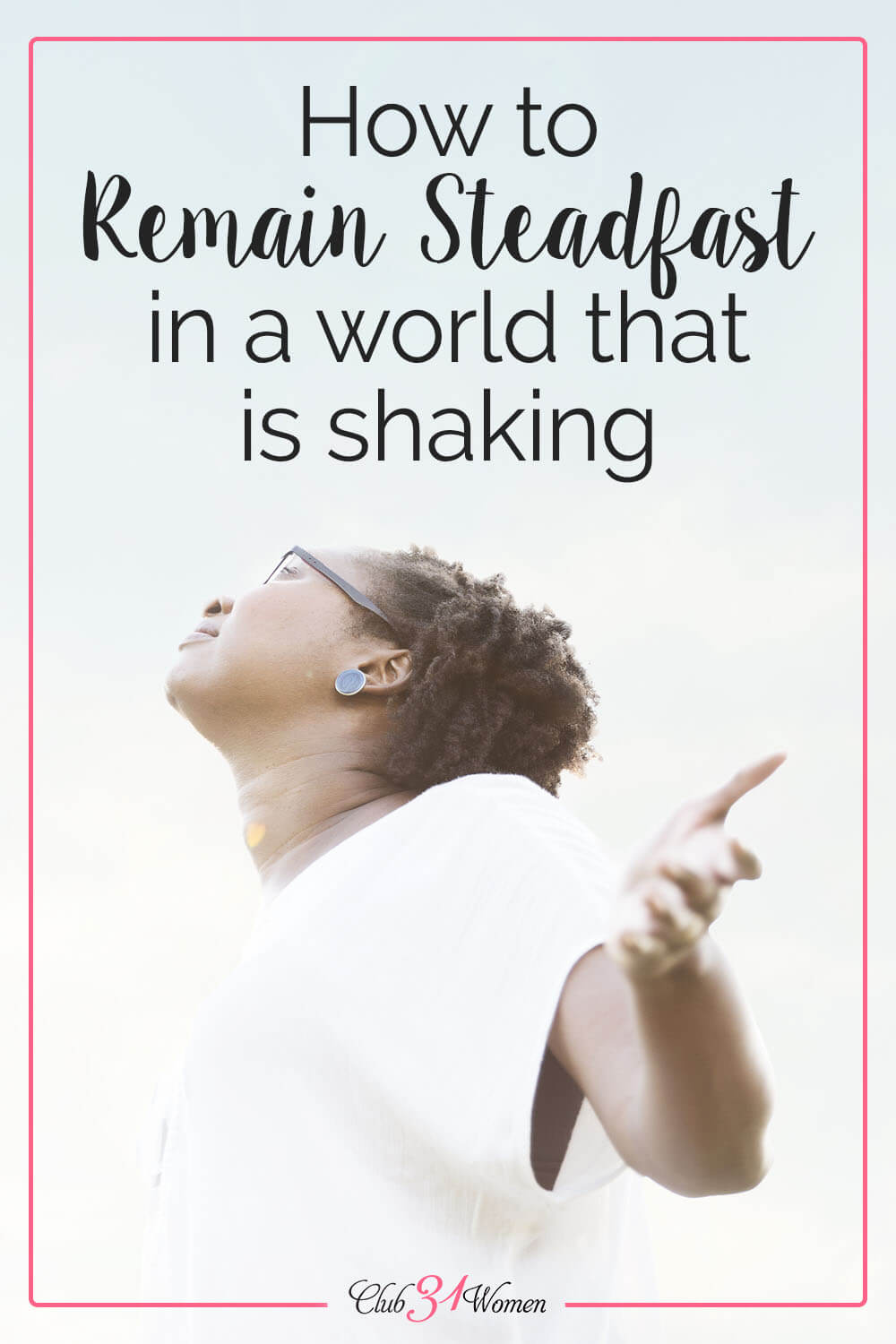 The world is upside down and no doubt we are all wrestling with questions and doubts. How do we remain steadfast in His love?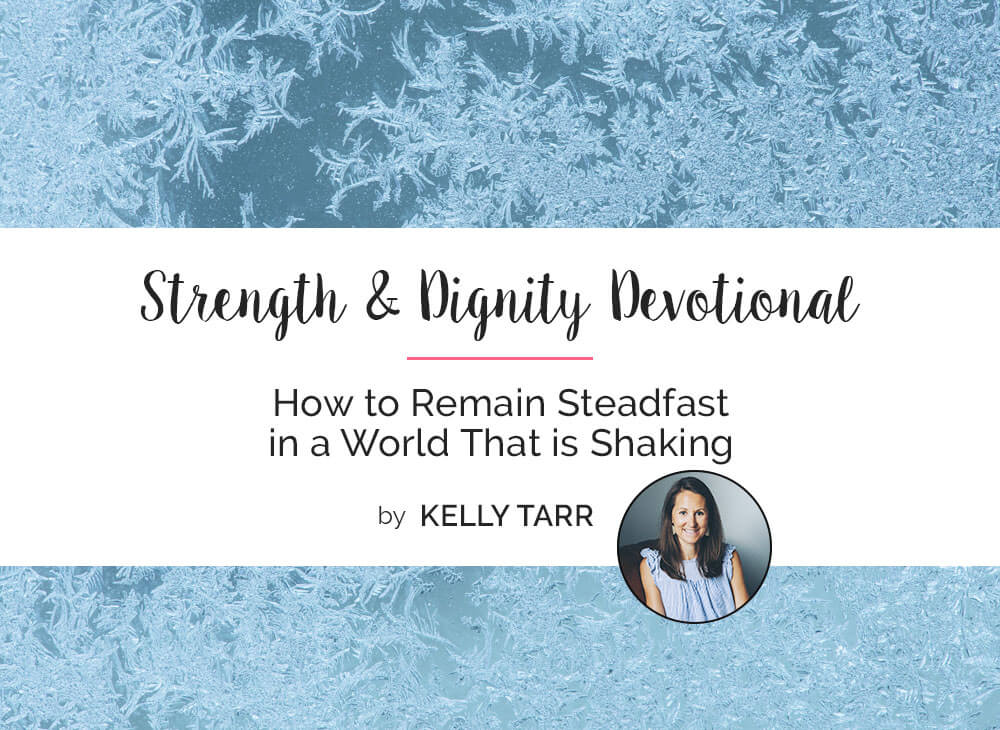 My heart is steadfast, O God, my heart is steadfast! I will sing and make melody!
Psalm 57:7
When the world is turning upside down, how do you keep your inner world right side up?
The last nine months have been a wild ride, haven't they? Daily, new information is put out regarding a number of current events and issues, and it's enough to make a heart feel like it's being tossed to and fro.
Steadfast may be the very last word you'd choose to describe your current state of heart, and it's certainly the last thing I've felt many times in the last several months.
But the Lord has reminded me over and over again that even though I've felt as if I'm trudging through sludge for a number of months, and have experienced emotional highs and lows regarding everything happening in this worldwide trial, my heart can indeed remain steadfast.
We Remain Steadfast Because of His Steadfast Love
I love being reminded of the truth of God's word. Not only is it true, but it proves true again and again. And, according to His Word, it is true that I am, in and of myself, unable to remain steadfast. And so are you. To stand firmly unmoved when the waves of crisis and culture are crashing all around us is an impossible feat.
But God, in His steadfast love, keeps me. He keeps you. He invites us to come to Him, bringing all of the whirling emotions and cares of our heart. And when we do, He keeps us.
You see, in those moments of fear that you purposefully orient to Him, He is keeping you. In those moments of anxiety when you're tempted to let your mind run far ahead of where you actually are in the moment, and you resolutely refuse to go there, and you turn to Him, He is keeping you.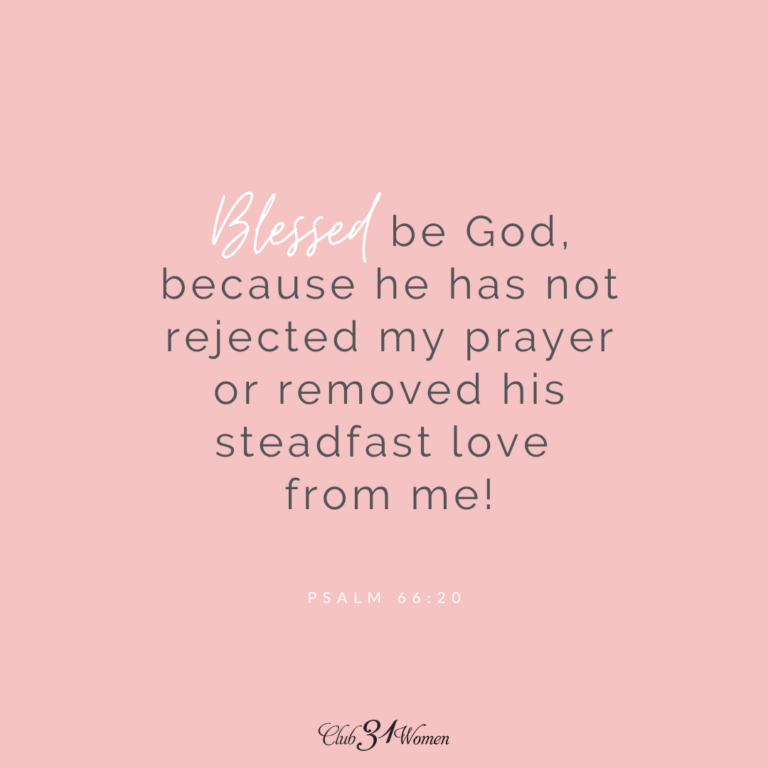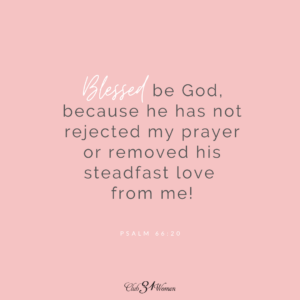 And He is keeping you steadfast.
The more life I've lived and the more trials I walk through, I've become convinced that keeping a steadfast heart is less about feelings and more about a posture. I can be a hot mess of emotion–whether it be anxiety, anger, sadness, or fear—and still be steadfast in the Lord.
The deciding factor is whether you and I turn to Him or not. Whether we humble ourselves before Him, choosing to submit our hearts to His Word, to His voice, rather than our own heart's voice or the culture around us.
If we turn toward Him in the flash of anger, the overwhelming sorrow of sadness, or the sudden surprise of panic, rather than toward something or someone else, He will keep our hearts steadfast.
Proverbs 14:26-27 says,
"In the fear of the Lord one has strong confidence, and his children will have a refuge. The fear of the Lord is a fountain of life, that one may turn away from the snares of death."
There is always safety in turning to the Lord. When we turn to Him, when we seek Him as our refuge, we are kept. We are kept, steadfast. We cannot be anything else inside of Him.

In His Word
"I will rejoice and be glad in your steadfast love, because you have seen my affliction; you have known the distress of my soul"
Psalm 31:7
"Blessed be God, because he has not rejected my prayer or removed his steadfast love from me!"
Psalm 66:20
In Your Life
Today, when you begin to feel an emotion rise up—whether it be fear, anxiety, anger—can I encourage you to immediately turn to the Lord and cry out to Him? Tell Him that you want to trust in His steadfast love, and tell him what you're thinking and feeling. And thank Him for His steadfast love toward you.

We Recommend
The Lord has given us the gift of music to turn our hearts to Him. In a moment when your heart feels shaky, the song Steady is a wonderful declaration to help set your gaze firmly fixed on Him.
Let's Connect
Kelly serves as the Women's Ministry Director in her local church, as a Biblical counselor, and writes regularly in her monthly newsletter. You can also find her on Instagram.