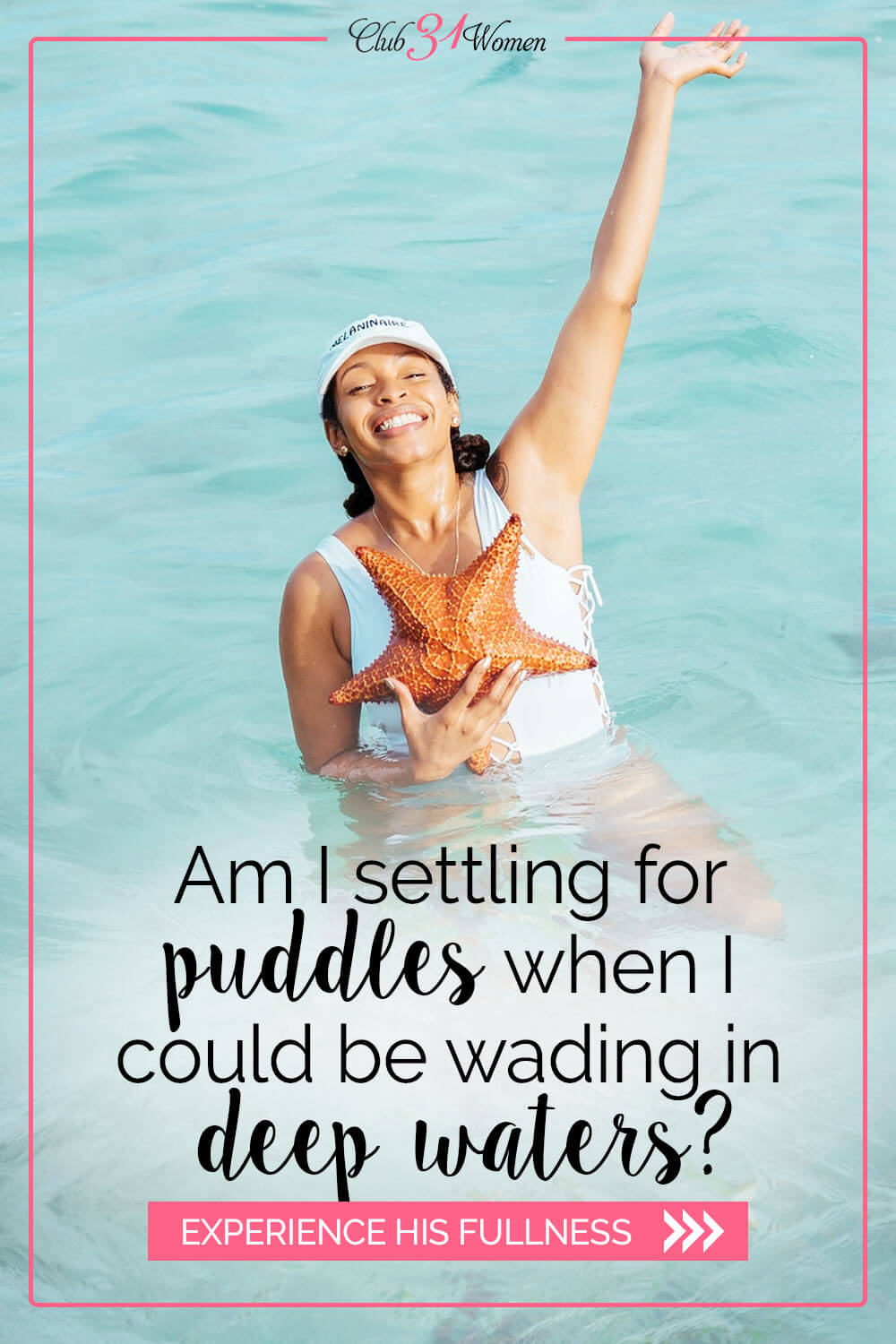 The fullness of Christ comes with knowing and understanding His love and a deeper level. So dive deep!
"…to the measure of the stature of the fullness of Christ…"
Ephesians 4:13 ESV
I am not an overly scheduled person, but one thing I'm consistent about is that on Monday mornings I do my grocery pickup. The introduction of this service rocked my world a few years ago and I never stop being amazed at how wonderful it is to select my items through the app on my phone, schedule the time I want to pick them up, then pull into a parking space, and have them loaded into my car. The only regret I have is that this miracle wasn't available when my kids were little as I have vivid memories of hauling them in and out of car seats and grocery carts in the pouring Oregon rain.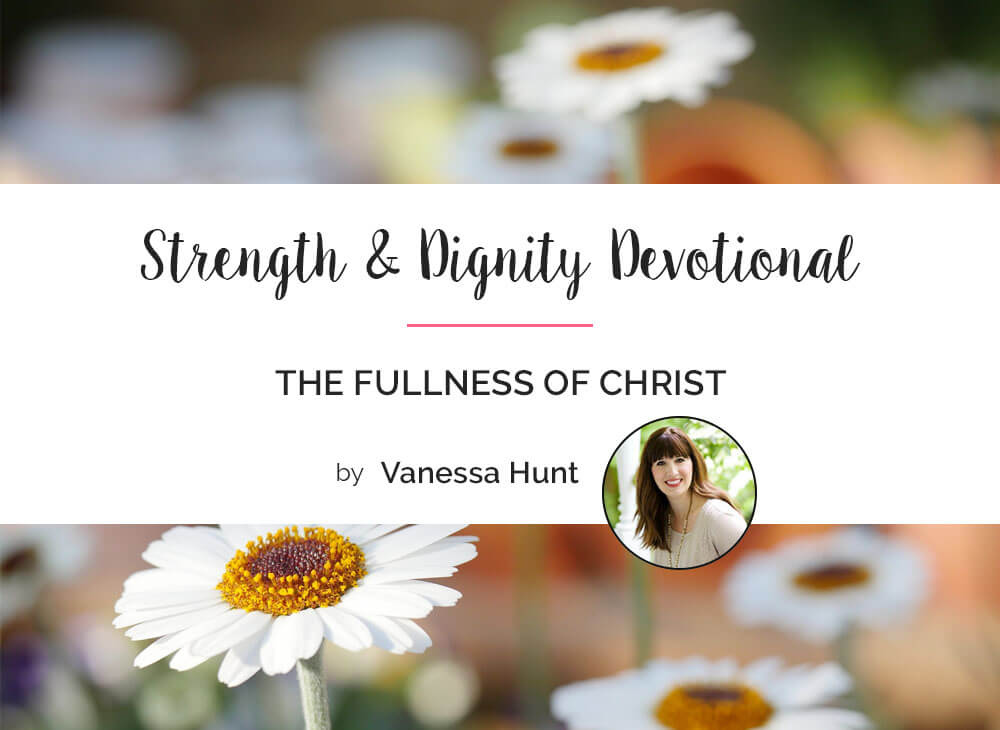 After one recent grocery pickup, I noticed that there was a group of ducks hanging out in the parking lot. As I passed by them, I saw that they appeared to be fighting over the puddles that had formed on the asphalt. The sight of these ducks pushing and snapping at each other for the chance to sit in that small puddle had me chuckling at first. But, as I made my way home, I started to think about how sad that sight really was.
Did those ducks not realize that only a short flight away they would find the Willamette River, winding through our beautiful valley and providing them with more than enough to satisfy their needs? Why didn't they know that even closer to that parking lot was a creek that was part of a historic wool mill and on the bridge over that creek was an actual duck food dispenser where, for a quarter, someone would just toss the treats right down into the water for them to gobble up.
How could those ducks find any satisfaction in that measly little puddle when so much more was available to them?
I never thought I would be able to personally relate to those fine feathered friends, but there was just something about that encounter that struck a chord with me. You see, I too can find myself becoming satisfied with the puddle when there is something so much greater waiting for me. And, recently, I've noticed that my heart is at risk of being conditioned to accept the smallest of trickles when there are unfathomable depths available for me to experience in my walk with Christ.
Settling for the Shallow
It's way too easy to settle for the puddle in our world today.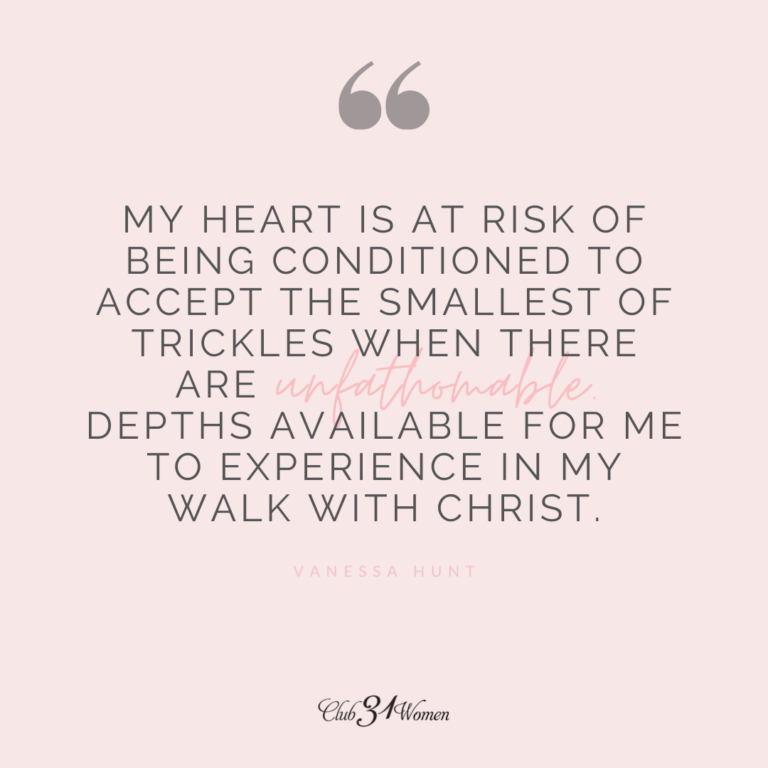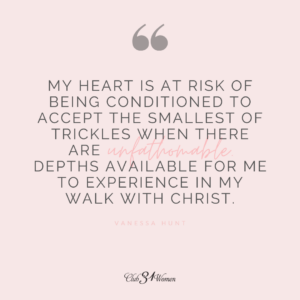 Even faith-based accounts which can provide us with encouragement and point us to Scripture can only go so far. Because, how often do we actually take the additional steps of opening our Bibles and studying those passages? Do we take the necessary time to pray for a greater understanding of His Word and how it applies to our lives?
I freely admit that I can become far too comfortable with what I see in those little squares and think that by reading the author's sound bites about God I am adding depth to my faith. But, the reality is that when I accept this as the standard, I miss out on truly experiencing the fullness of all that is available to me through Jesus Christ.
Ephesians 4:13-14 says, "…until we all attain to the unity of the faith and of the knowledge of the Son of God, to mature manhood, to the measure of the stature of the fullness of Christ, so that we may no longer be children…" (ESV)
My goal should always be to become more mature in my faith and that simply can't be accomplished by staying in the water that is shallow. In order to truly grow in 'stature' and experience the fullness, I must be willing to wade into deeper waters. And, when that becomes my standard, I will no longer be tempted to settle for the puddles. Now I just need to convince my feathered friends to do the same!


In His Word
"and to know the love of Christ which surpasses knowledge, that you may be filled up to all the fullness of God." Eph 3:19
In Your Life
In what areas of your life are you becoming too contented with the 'puddles' and what can you do today to wade into greater depths?


We Recommend
Join Vanessa as she takes a journey through the seasons of the year ​with faith-filled stories, encouraging devotions, beautiful photographs, DIY projects, and recipes. ​Everything you need to slow down, embrace the beauty and the struggle, and celebrate the moments that fill your heart and home. You are invited to savor each day, week, and season of life with Vanessa's book 'Life in Season: Celebrate the Moments That Fill Your Heart and Home.'


Let's Connect
You can find Vanessa on her website At The Picket Fence where she passionately shares how to have peace in your heart and peace in your home. Join her also on Facebook and Instagram.