Turning Life's Disappointments into a New Song of Hope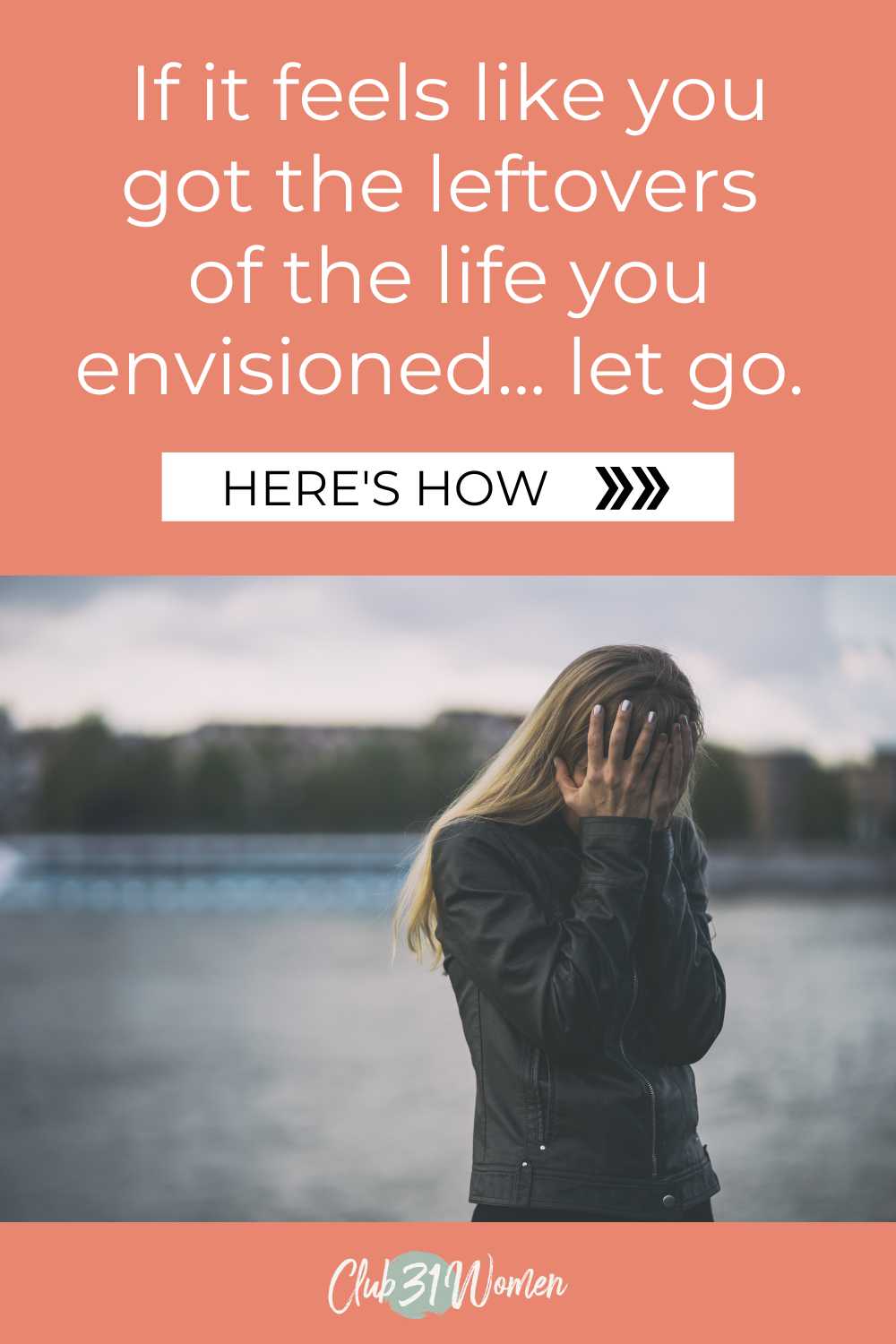 Coming face to face with life's disappointments can leave us seriously discouraged or distraught. Despite that, God wants to do something new in you.
"He put a new song in my mouth, a song of praise to our God."
Psalm 40:3 (ESV)
"I want to be a song," I told my older sister who was handing out roles for our make-believe game of Big Church.
"You can't be a song," she replied frustrated at her preschool sister's nonsense. "Do you mean a song leader?" she asked.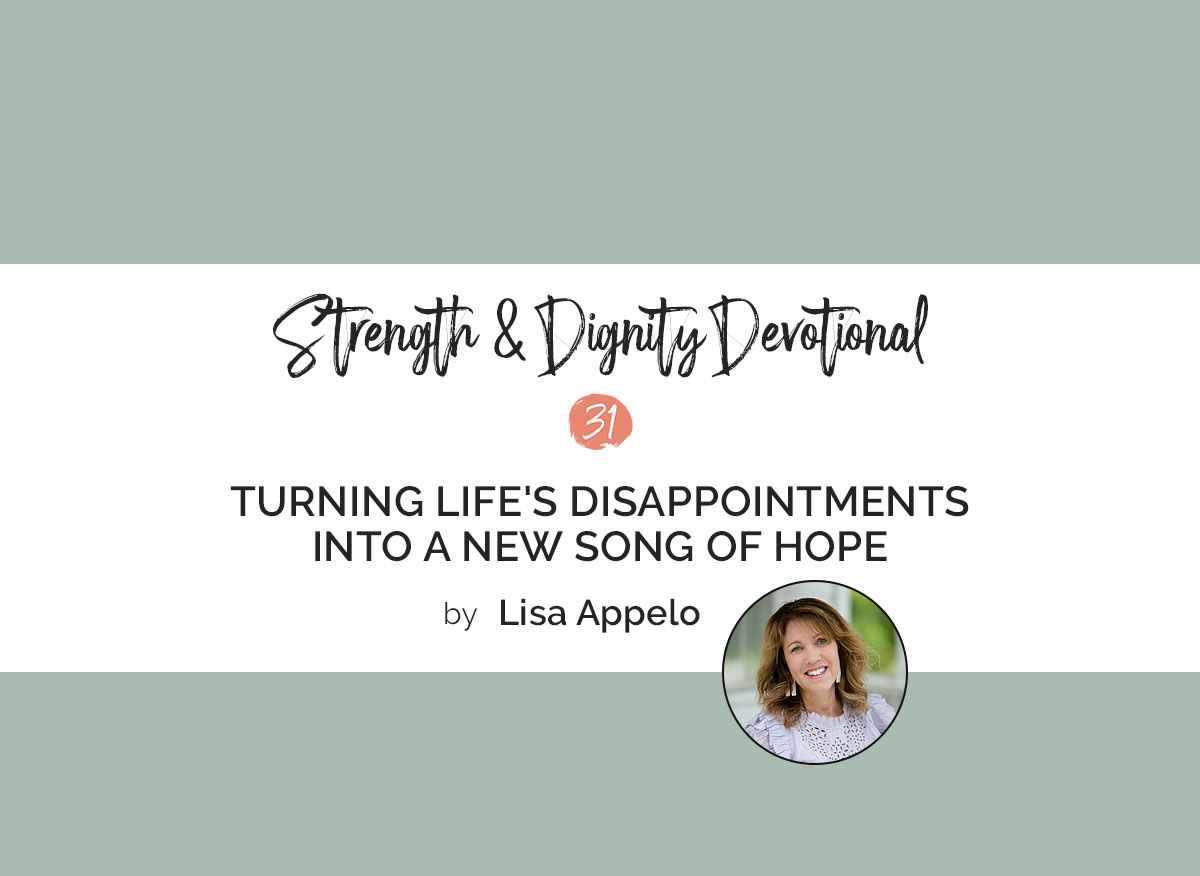 "No, a song." I stubbornly insisted, at which point my mom refereed from the other room, "If she wants to be a song, let her be a song."
From the earliest age, I've envisioned just how my life would play out.
College. Check.
Marry high school sweetheart. Check.
Law school and career. Check.
Buy a house and start our family. Check, check.
Life wasn't perfect by any stretch, but it was the life I wanted. It was the life I envisioned. But the unexpected has a way of waltzing in when we least expect it.
My unexpected came one night when I went to bed happily married to my high school sweetheart and woke up a widow and single mom to seven.
Just like that, it felt like the song had gone out of life altogether. Morning after morning, I willed myself to put my feet to the floor and try to show up for my kids.
I carried the ache of grief through my day, cried more tears than I knew a body could create, and binged Netflix or Facebook after putting kids to bed, to make it through the grueling loneliness each night. Every dinner, every conversation – even celebrations were laced with loss.
I was sure I'd never smile again. I'd make the most of this life for my children but it wasn't what I'd ordered. It was second best. The leftovers of the life I'd wanted.
When Life Doesn't Go On Plan
Maybe you know what it is to have the unexpected waltz in and shatter the life you planned.
Maybe your unexpected was a diagnosis for you or someone you love upending life as you knew it. Maybe a miscarriage or the loss of a child shattered your life. Maybe it was the death of your spouse, the death of your marriage, or a longing you've held for years that's never come about.
Sometimes, it feels like you got the leftovers of the life you envisioned.
Several months after my husband's death, I was writing down my disappointment in a hard, scrawly script. This isn't what I wanted, Lord. And on the heels of that admission came this – while Dan's death had been unexpected for me, it had not surprised God.
Because God had allowed this, it couldn't be Plan B. This is God's intentional Chapter 2 and as such, it's filled with as much goodness, joy, and purpose as all the days before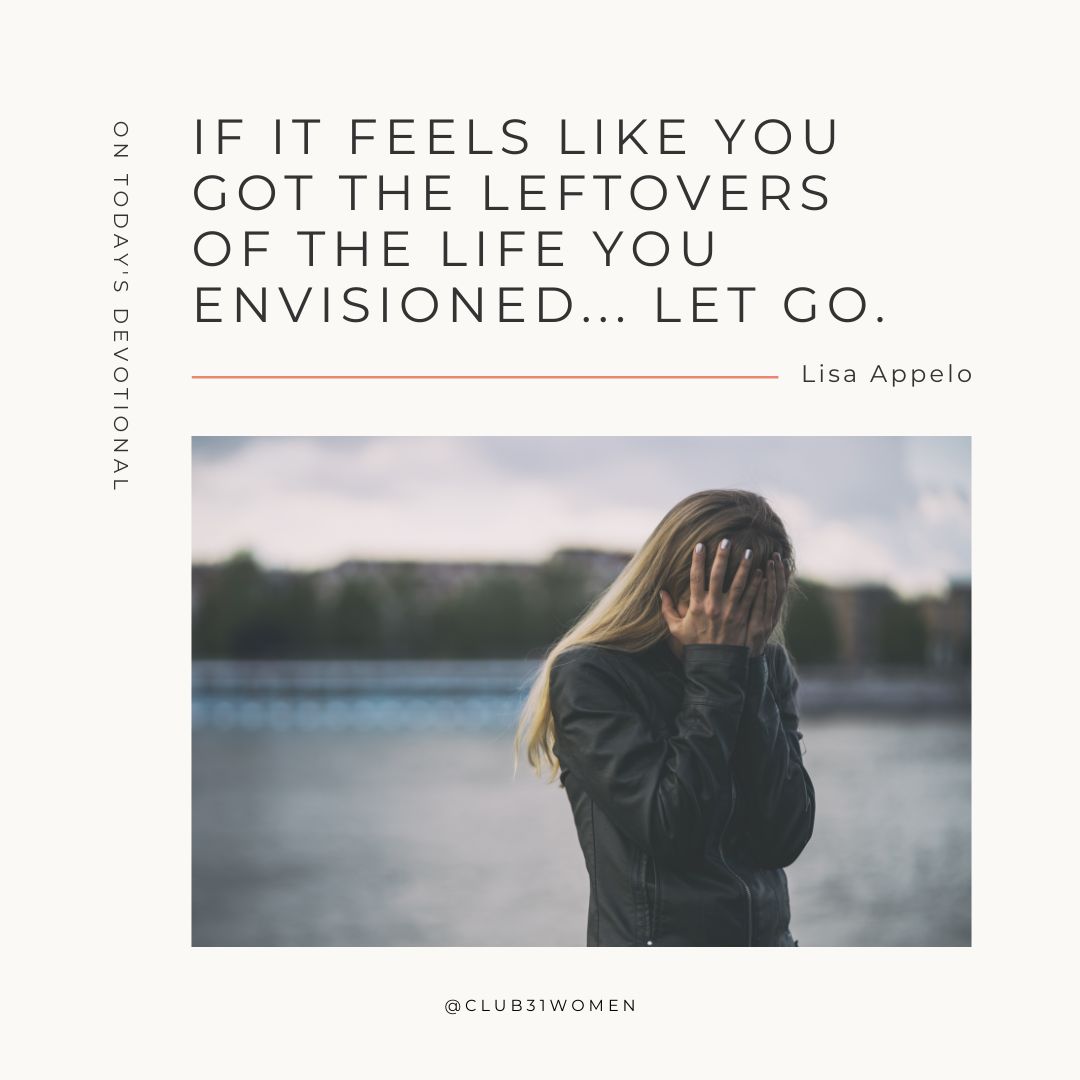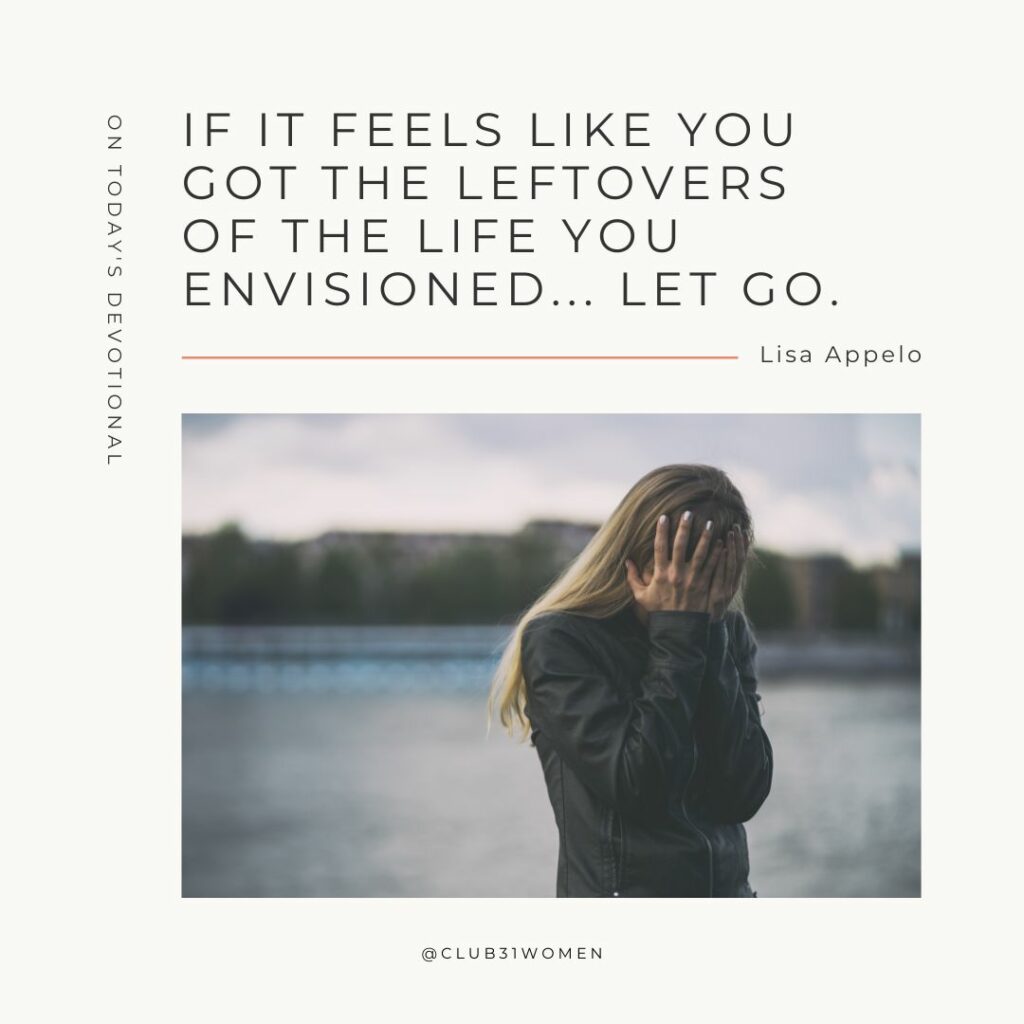 Psalm 40:3 says that God will put a new song in our mouth, a song of praise to him.
But we'll never embrace a new song unless we let go of the old.
How do we let go of the old song? I imagine it like holding both hands open to God. In one hand, we grieve what was, what could have been, and what never came about while with the other, we ask God to help us live fully in the goodness, joy, and purpose he has for us here.
Letting go takes time. It's a process. But holding both hands open to God lets us treasure what was while trusting God for what is.
New songs may be unexpected, but they can be beautiful.
In His Word
Psalm147:3: "He heals the brokenhearted and binds up their wounds." (ESV)
Psalm 30:11-12 "You have turned for me my mourning into dancing; you have loosed my sackcloth and clothed me with gladness, that my glory may sing your praise and not be silent. O Lord my God, I will give thanks to you forever! (ESV)
In Your Life
Are you disappointed with something God has allowed in your life? What are some ways you can choose to embrace God's new song for you?
We Recommend
If you're navigating a loss or life you didn't sign up for, find help to take steps forward and real hope in Lisa's book Life Can Be Good Again: Putting Your World Back Together After It All Falls Apart.
Let's Connect
Want more encouragement to walk through grief? Get Lisa's free guide 7 Days of Hope for Your Shattered Heart.