What To Do When You're In The Middle Of The HARD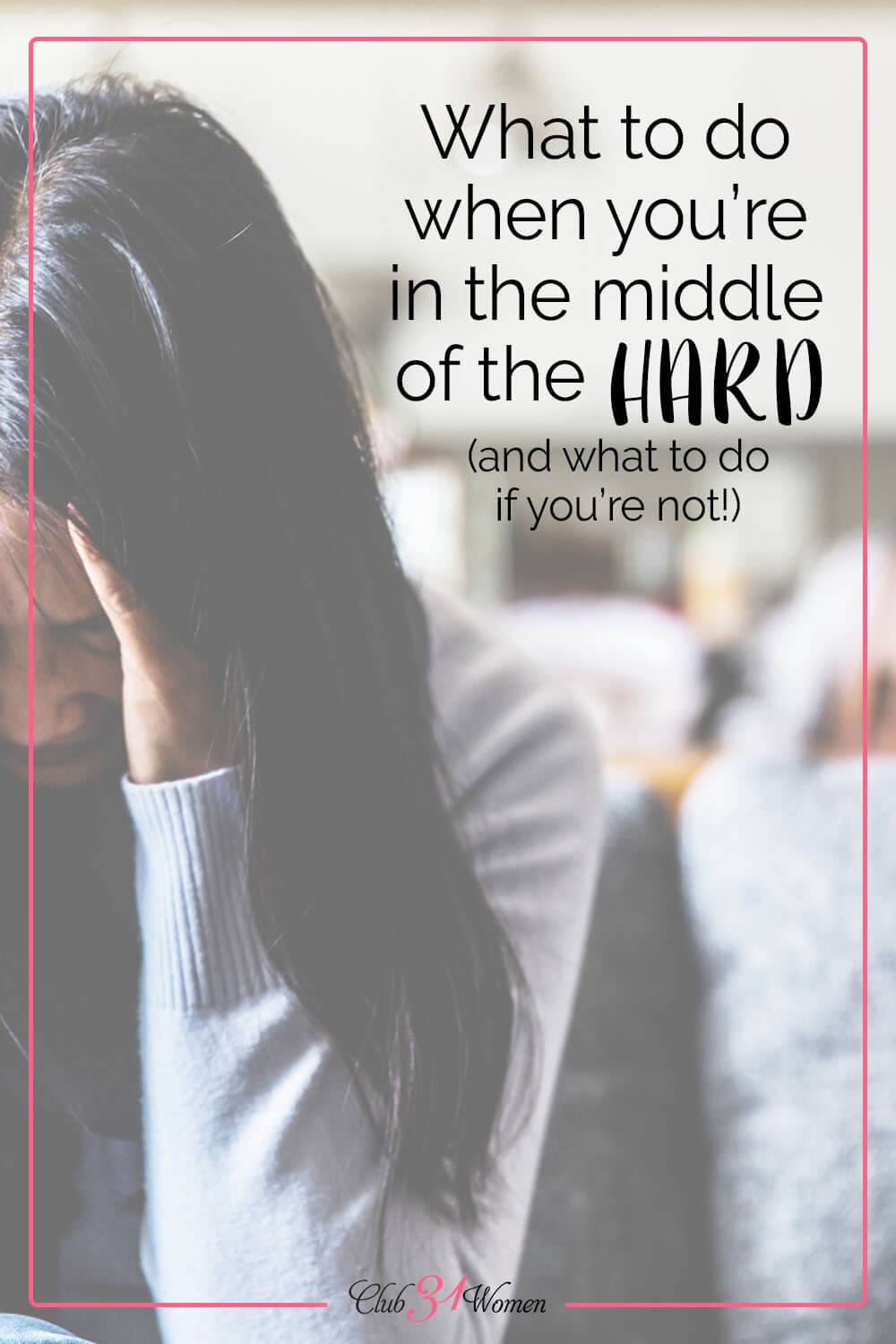 Walking through the middle of the hard may be just the opportunity we need to trust God.
"In this you rejoice, though now for a little while, if necessary, you have been grieved by various trials,
so that the tested genuineness of your faith—more precious than gold that perishes though it is tested by fire—may be
found to result in praise and glory and honor at the revelation of Jesus Christ."
1 Peter 1:6-7 ESV
I was at the end of my rope. Almost every time she went to the bathroom it felt "wet" when she finished. Typically a 20-minute frustrated cry would ensue. I tried compassion. Then, I tried sternness. Then I just let her cry. Maybe she was spoiled. Maybe this was part of a sensory disorder. She didn't like to wear socks that felt bumpy or shirts that were scratchy either.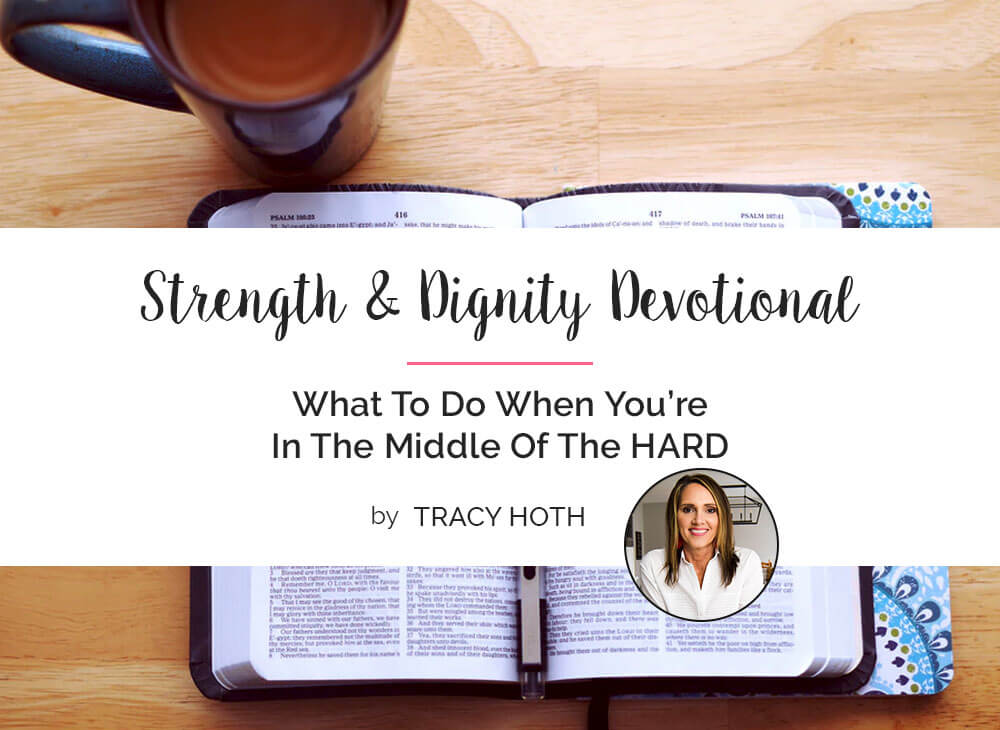 First, I thought I could figure this out. I tried different ways to wipe, going to the bathroom more often, and various other things.
Then, I brought in professional help. We visited our doctor who sent us to a specialist. The specialist ran tests and told us it might just be a physical structural thing and gave us a way to use the bathroom differently.
It didn't really help. Nothing was helping.
We were always on edge never knowing what would create frustration, hoping that everything "felt okay" so we could enjoy our day.
The crying was so loud. I was worn out. She was worn out. We were both frustrated and feeling hopeless. We were in the middle of the hard and we didn't know where to turn next.
I Ran Out Of Things To Try
One day I was meeting with my friends, sharing my frustrations and hopelessness. My friend said, "I want to come over after she goes to sleep one night and pray over her. Would that be okay?"
What? I hadn't thought about that. Who offers to do that? Then, my other friend said she wanted to also.
As I write this tears are flowing. Flowing because….
Why do things have to be so hard? Why do we have to experience HARD? Pain?

Why does my sweet daughter have to go through this?

I have such amazing friends.

God loved me and provided for friends to love me in ways I would never have imagined.

I forget so easily to bring things to the Lord.

Even though I forget, He draws me closer to Him in hard times.
I DON'T want hard times. I don't like them. They are painful. Easy is what I want.
But I also DO want to be drawn to Him. I do want to be molded and refined and, ultimately, I want my life to bring God glory.
The two are in such opposition to each other.
Experience NO hard things.
Be refined for God's glory.
It Is Meant To Be
This is the human experience. It says it so plainly. Right before "we will experience various trials," it says in 1 Peter 1…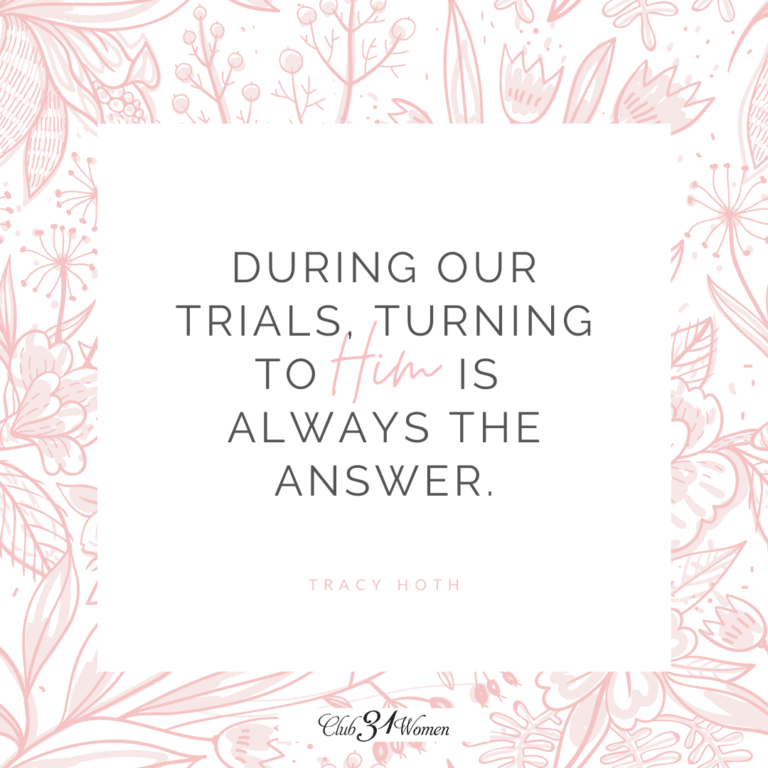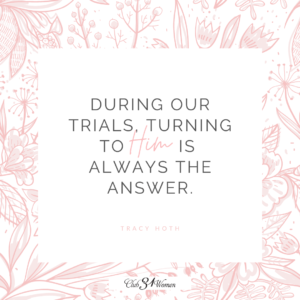 vs. 3 Blessed be the God and Father of our Lord Jesus Christ! According to his great mercy, he has caused us to be born again to a living hope through the resurrection of Jesus Christ from the dead,
vs. 4 to an inheritance that is imperishable, undefiled, and unfading, kept in heaven for you,
vs. 5 who by God's power are being guarded through faith for a salvation ready to be revealed in the last time.
We can rejoice! We have an inheritance that is imperishable, undefiled, and unfading, kept in heaven for us, and is guarded by God's power! Whoa. We are RICH! The most amazing inheritance is waiting for us.
Now we have frustrations and challenges and problems AND now we are also brothers and sisters, adopted and born again by the resurrection of Jesus Christ. Both at the same time!
During The Refining in the Middle of the Hard
Maybe in the moment of refining, it's okay that we have a hard time remembering this. Maybe we just need to feel the pain, experience the hard, and trust God to work, to do His refining in us.
We can also remind ourselves in the midst of the refining that we have this inheritance, that there is an end to the hard.
During The Easy
When we are in a period of "easy" we can set up the support we'd like to have. This might look like:
Praying specifically for friendships

Reaching out like my friends did for me to those in your circle
Memorizing scripture like 1 Peter 1:3-7
Starting a "What He's Done" journal or Google Doc where you record the amazing things God has done (for you specifically and for all of us in general)
What Happened
My daughter just turned seventeen. At some point, after my friends prayed over her, she stopped experiencing the "wet." I'm not certain if it was a prayer miracle or if she grew out of it.
But what I am certain of is that God used that experience to refine me. He helped me see that HE was the answer. Sometimes it gets better and sometimes maybe it doesn't but turning to Him is always the answer.
Whether you're at the beginning or middle of the hard, seek Him first.


In His Word:
And I will put this third into the fire, and refine them as one refines silver, and test them as gold is tested. They will call upon my name, and I will answer them. I will say, 'They are my people; and they will say, 'The Lord is my God.'" Zechariah 13:9 ESV
For I consider that the sufferings of this present time are not worth comparing with the glory that is to be revealed to us. Romans 8:18 ESV
In Your Life:
What about you?
Are you in the middle of the hard right now, being refined, experiencing the hard? What do you need to remind yourself of right now?
Are you experiencing a period of "easy" right now? Who around you is in a trial that you could reach out to and pray over? What support will you put in place for yourself now?


We Recommend:
You'll Get Through This by Max Lucado
It's Not Supposed To Be This Way by Lysa Terkeurst
In The Middle Of The Mess by Sheila Walsh


Let's Connect:
Follow Tracy on her website here and on Instagram where she teaches and coaches women on how to simplify and organize their life.