Will You Love Jesus Even When You Don't Understand What He Is Doing?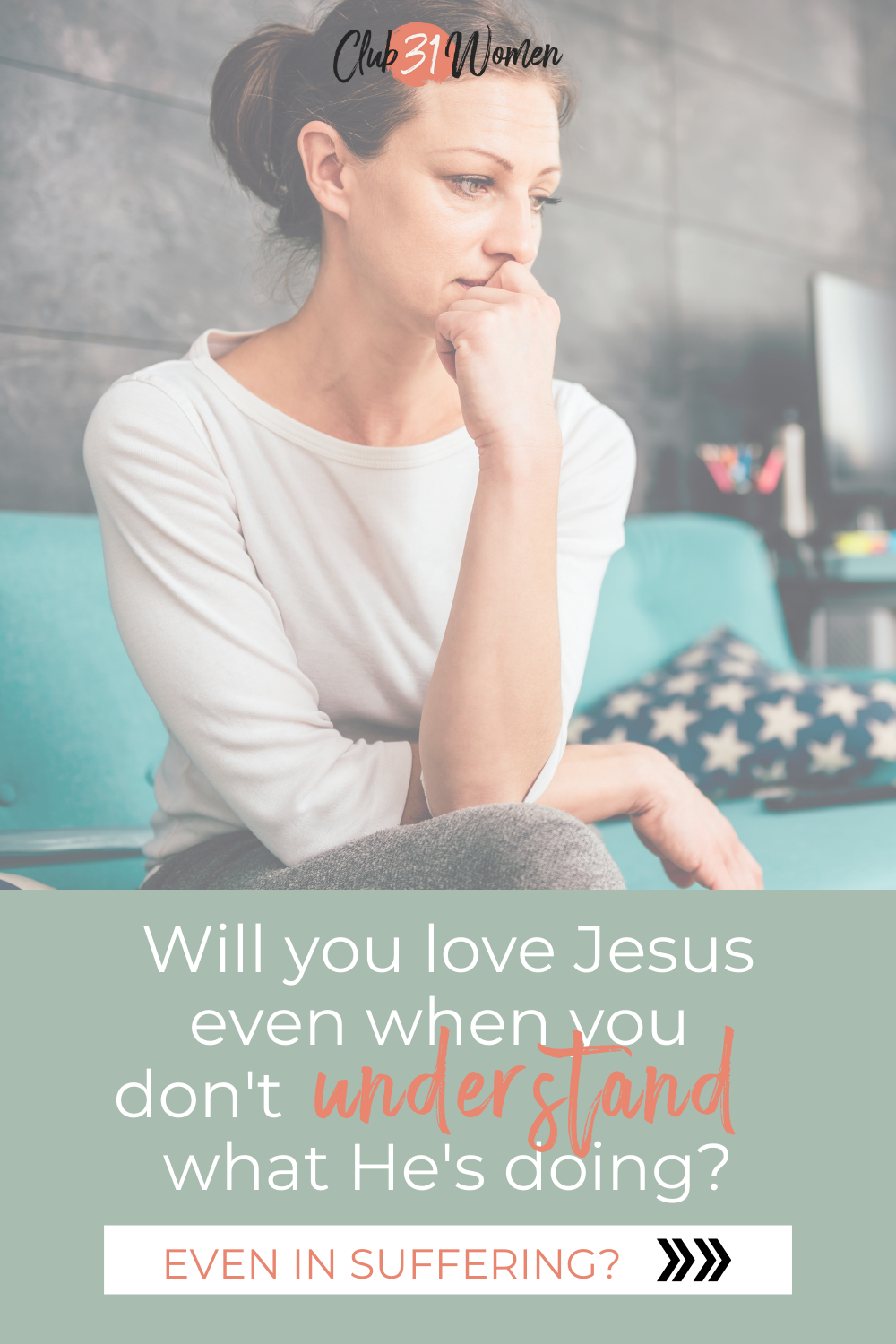 When we face suffering, we may be tempted to wonder if God truly loves us. But maybe His love isn't synonymous with our pain?
"Lord, he whom you love is ill."
John 11:3 (ESV)
It had been almost three years since my husband was first diagnosed with a type of blood cancer. Out of necessity, his health trumped mine. And yet I couldn't ignore that something wasn't right with my own body. So, the doctor visits and tests began. With them, came the questions of God's love (and wisdom) too.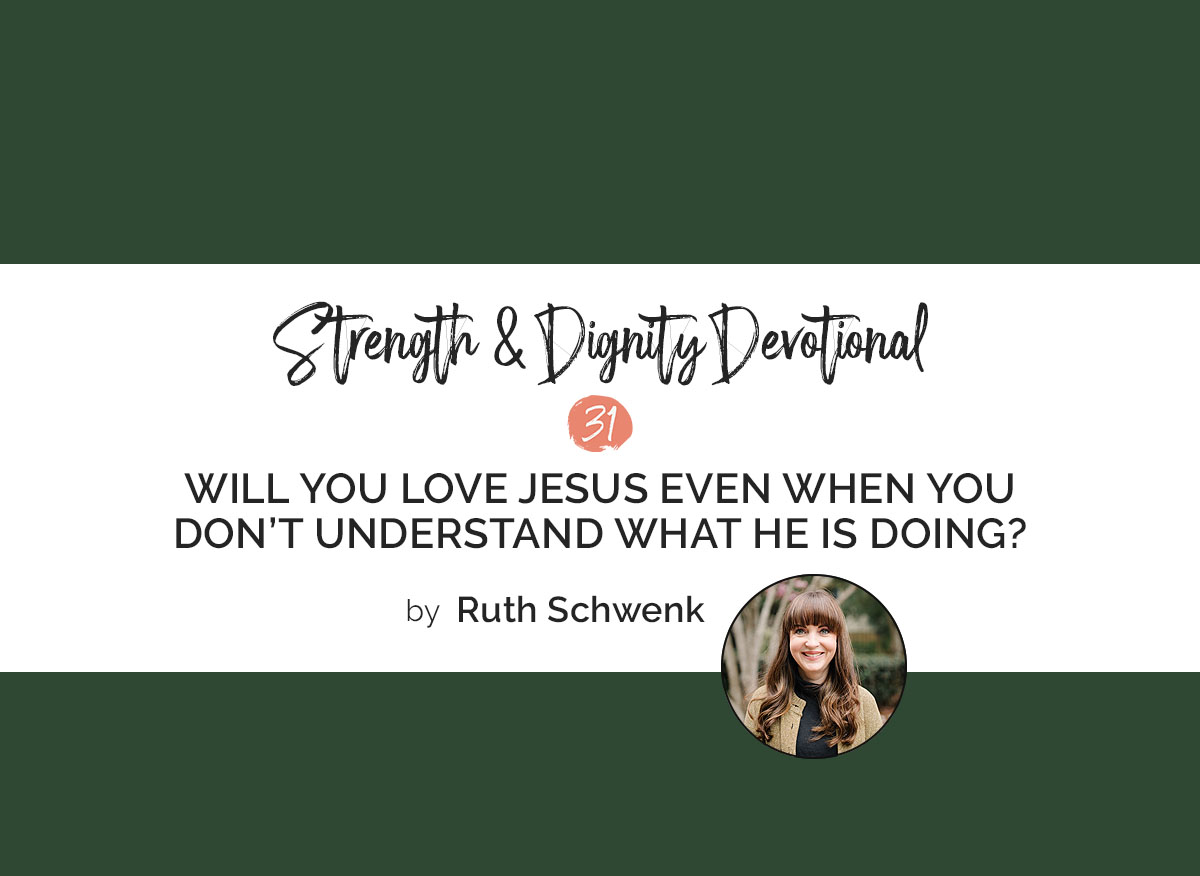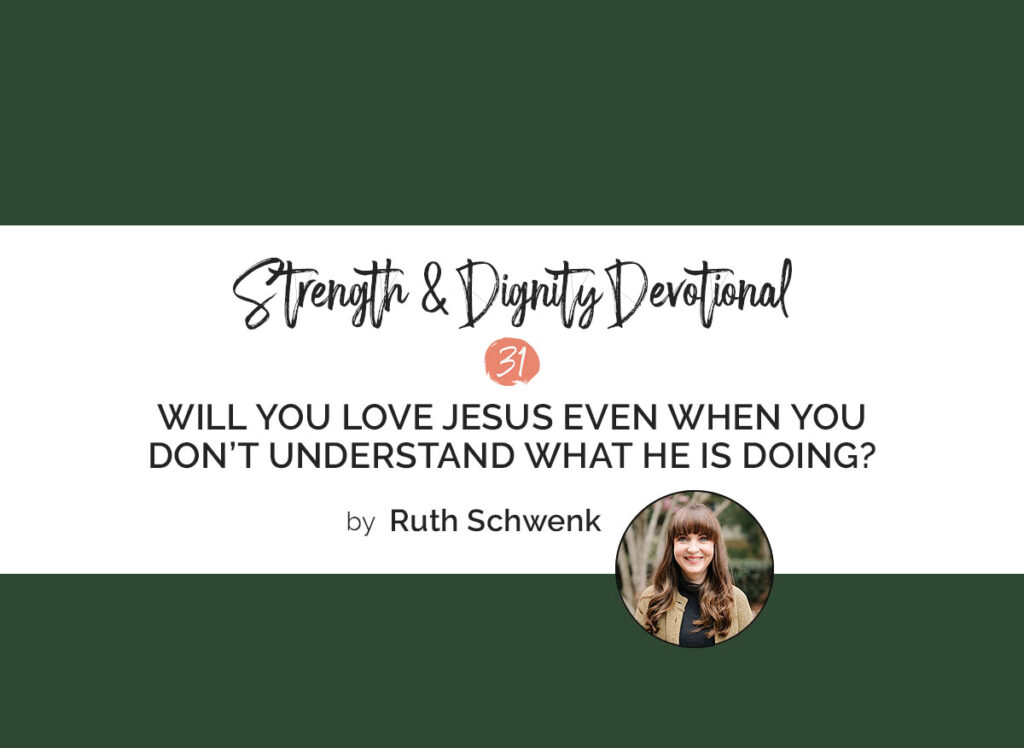 "Wasn't his suffering enough Lord?" I wondered. "And now mine? What are You doing?"
While not cancer, it would be a diagnosis that would require major surgery and subsequent medications for the foreseeable future.
We've likely all been there. The suffering might be different, but the questions and emotions are usually the same. This is true for us, but it was also true for Mary and Martha.
We don't know a lot about Jesus' relationship with Mary and Martha and their brother, Lazarus, but we do know that he knew them well and loved them a lot. This makes Jesus' initial response to the statement above all the more peculiar.
Lazarus had fallen ill, and his sisters, Mary and Martha, sent word to Jesus to come help. Their cry is simple. Straight to the point. And urgent.
"Lord, the one you love is sick," they said.
I can't help but notice that they don't appeal to Jesus' power. They don't even ask for a miracle. They simply appeal to Jesus' love. Why? Because they know that whoever Jesus loves is the person Jesus will not abandon.
You would expect that someone Jesus deeply loves is someone whom Jesus would quickly rescue. But this is not what he does. Just a few verses later, after hearing about Lazarus, we're told that "he stayed where he was two more days, and then he said to his disciples, 'Let us go back to Judea'" (John 11:6-7).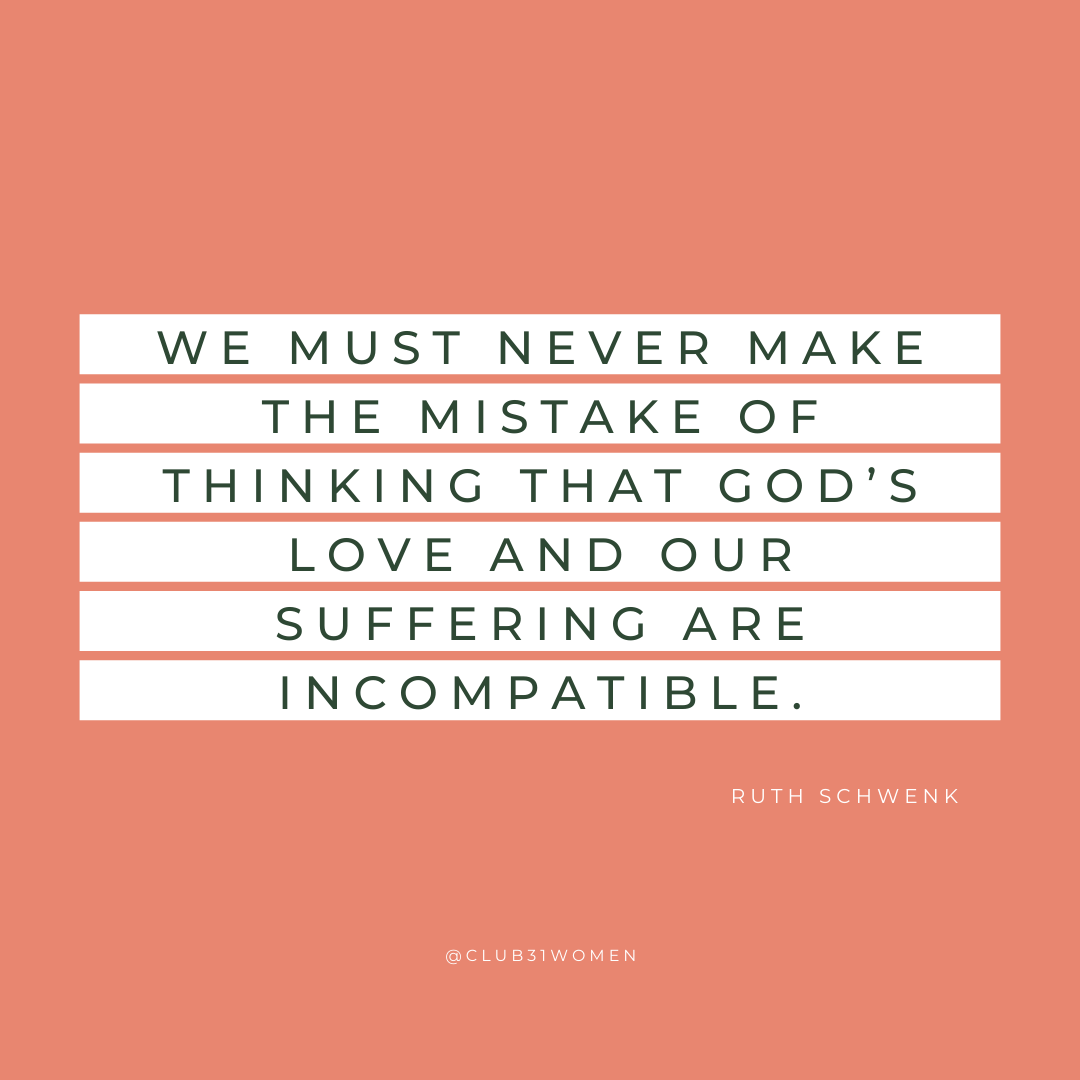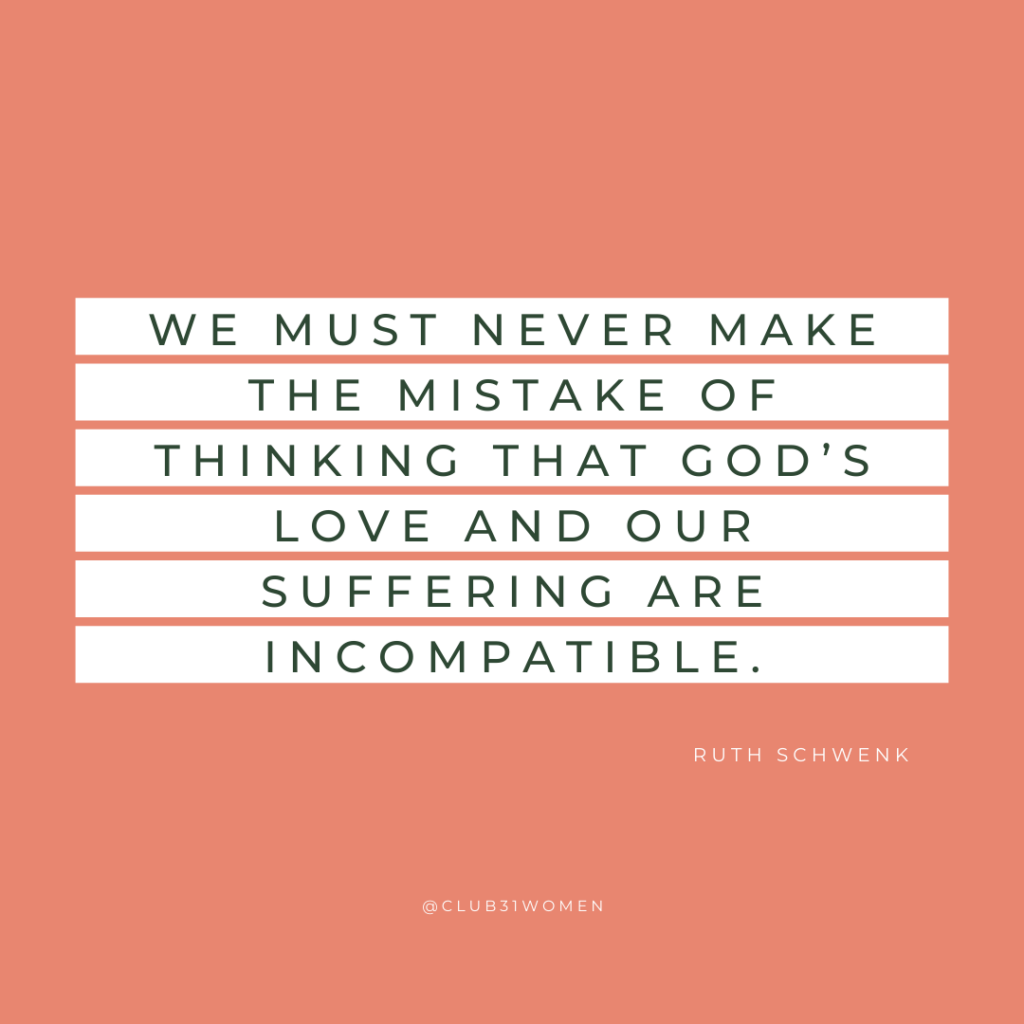 Two more days? Those must have been two of the longest days for Mary and Martha.
Have you ever felt as though God was taking too much time? Maybe you've felt he was slow to respond. Jesus had his reasons, but Mary and Martha probably had their doubts: Does he really love Lazarus? Does he really love us? Why isn't he doing something now?
There is a lesson in this for each of us too. We must never make the mistake of thinking that God's love and our suffering are incompatible. Our comfort, or lack thereof, is not commentary on God's character. Suffering and pain and hurt are not contradictions of God's love.
One thing we can be sure of is that when we weep, when we experience loss or pain, it is not because of a lack of God's love. We need the reminder that God is not only present with us but that he loves us. And he will not abandon us.
Will you love Jesus even when you don't understand what he is doing? Will you love him when it hurts? And when you're scared? He loved us in his suffering and he has promised to never leave us in ours (Romans 8:38-39).
In His Word
For I am convinced that neither death nor life, neither angels nor demons, neither the present nor the future, nor any powers, neither height nor depth, nor anything else in all creation, will be able to separate us from the love of God that is in Christ Jesus our Lord. Romans 8:38-39 (NIV)
In Your Life
What temptation do you need to avoid while you wait on God's timing?
Write down a list of a few things you are waiting on God for and commit to handing those over to him. Be sure you put the date so you can look back and remember.
We Recommend
If you are struggling to trust Jesus in the middle of a hard season, you can pre-order a copy of the new devotional by Ruth Schwenk and Karen Ehman, Trusting God in All the Things: 90 Devotions for Finding Peace in Your Every Day.
Let's Connect
For encouragement and hope every day, you can connect with Ruth on Instagram.
Excerpted with permission from Trusting God in All the Things by Ruth Schwenk and Karen Ehman, copyright Ruth Schwenk and Baker Publishing. Preorder your devotional today.