The Best Parenting Tip? Hint: It's Not the Chore Chart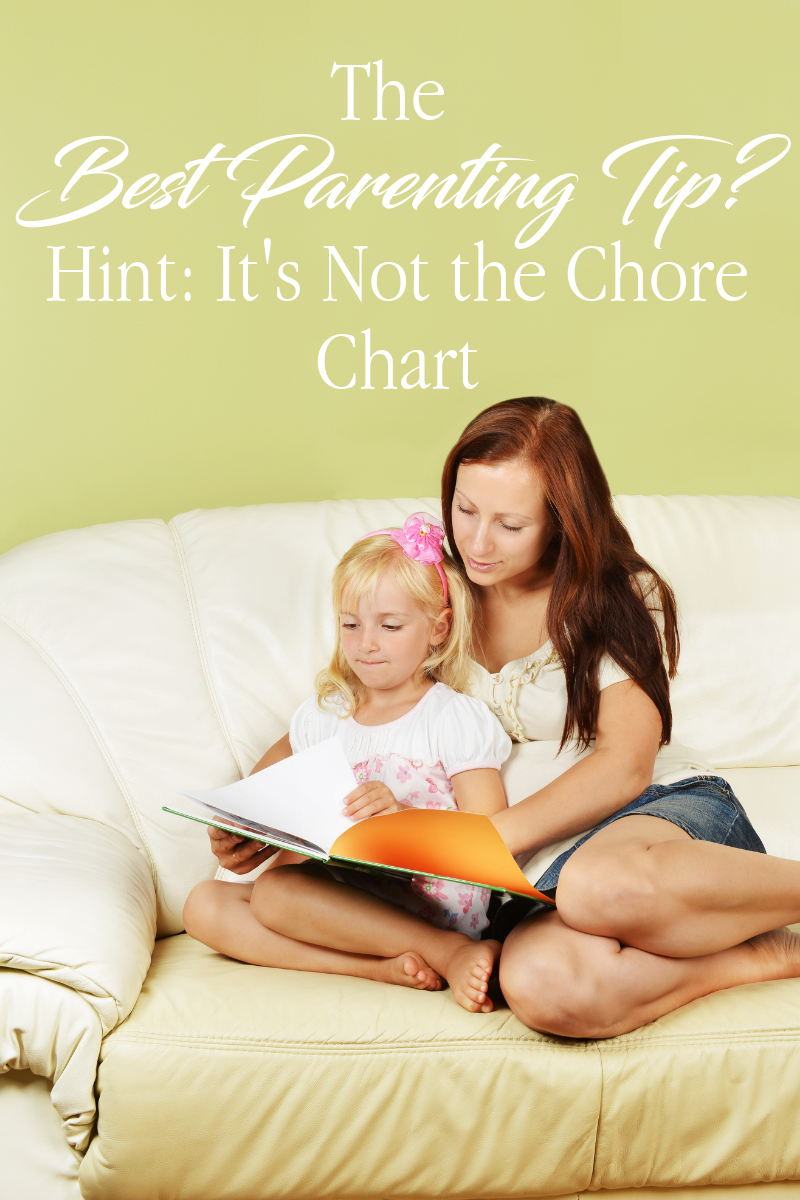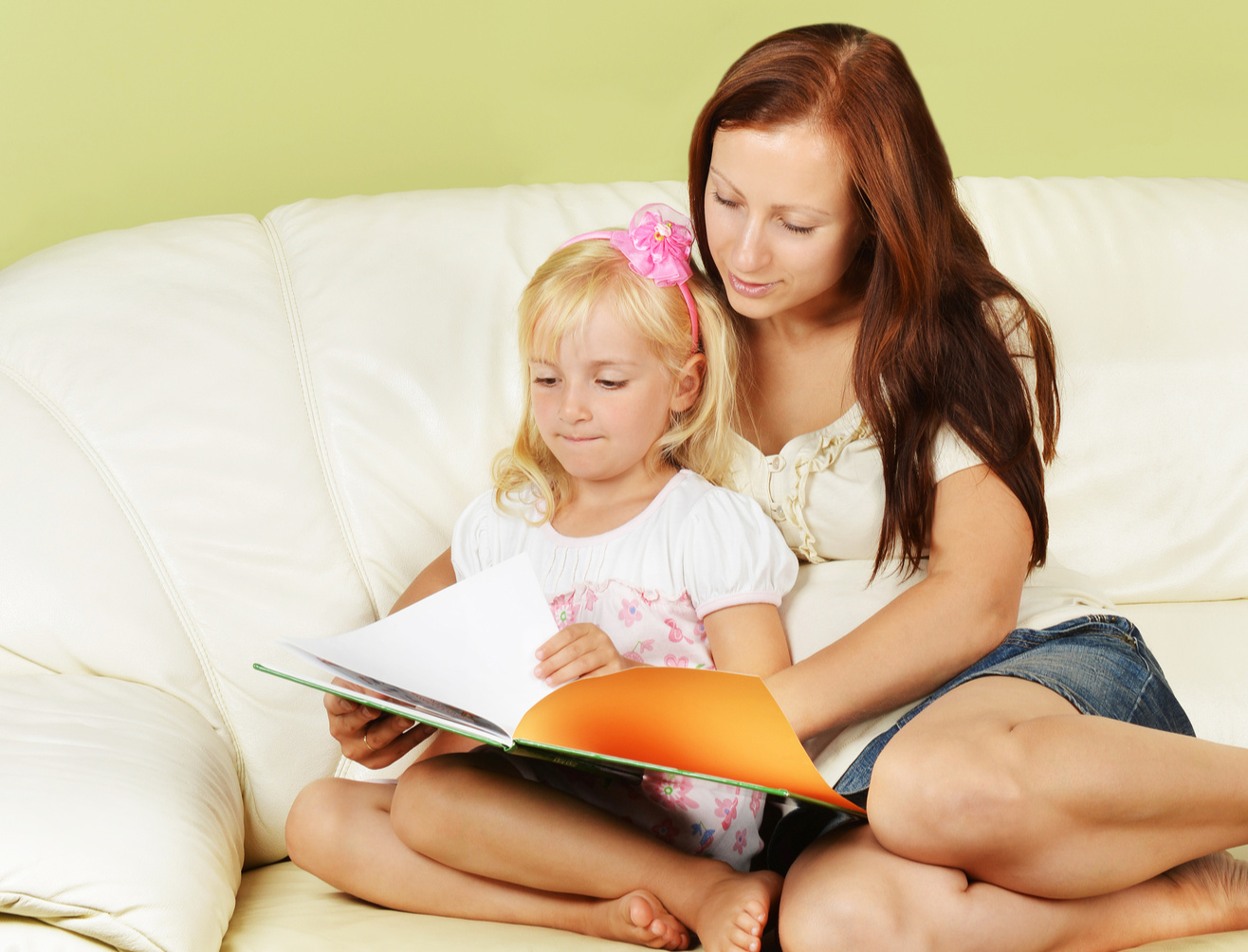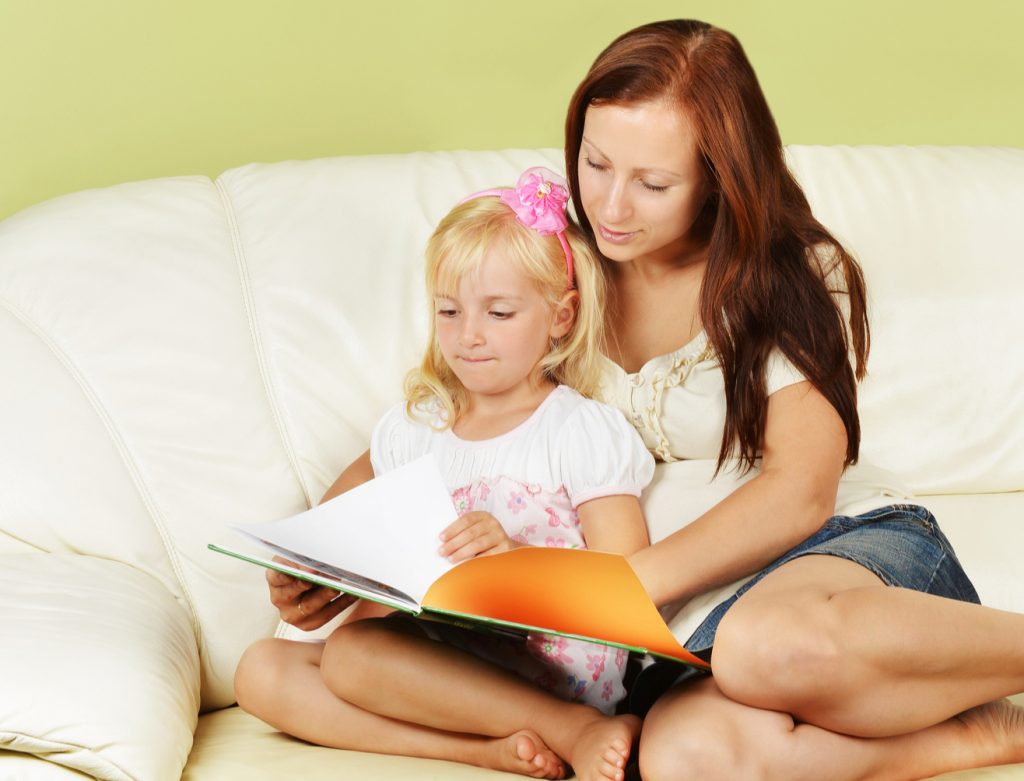 It was one of those days. None of my "good parenting" strategies seemed to be working.
I looked at the chore chart on the fridge. Half the stuff was not done.
The character chart? The one where the kids could earn stars? Let's just say we had a lot of white space.
And the Bible memory verse I had posted? Please. Why don't they tell you to aim lower, maybe with something like John 11:35?
Jesus wept. Roger that.
On The Hard Days
As I said, it was one of those days. We'd had four kids in six years, and as I looked around at the mayhem (and found the missing cat in the refrigerator—"It's the orphanage, Mom!"), something snapped.
"Can anybody," I challenged, "tell me a Bible verse? Just one. I will take anything." Four little bodies stopped moving. Four sets of eyes (not counting the cat's) stared into mine. Nobody spoke until finally Robbie—aged 5—offered this:
"Don't slip?"
As soon as the words were out of his mouth, Robbie back-pedaled. "Wait," he said. "Maybe that one is a pool rule."
Robbie was right. "Don't slip" is kind of a pool rule. But it is also an abridged Bible verse: The law of his God is in his heart; his steps do not slip. That's Psalm 37:31, and it's one of several hundred promises that I've clung to—and prayed—for the past 20-plus years.
Lord, write your law in my children's hearts so that their steps will not slip.
Praying the Scriptures
I'm not sure when I first started praying the scriptures—taking God's actual words and using them to shape both my perspective and my prayers—but once I got going, I found myself smitten. For starters, the Bible-based prayers had a creativity and depth I could never have conceived on my own.
Take, for example, our daily carpool routine. As the kids jockeyed for seats (and I don't know why this was such a problem for us, but it was), I could pray like this: "Lord, help them be nice! Don't let Robbie call his sister a butt-head!"
(Which is a perfectly good prayer, by the way. And if you've prayed something similar over your kids, consider us friends.)
Just think, though, how that request might sound, couched it in the language of Ephesians 4:29:
Let no corrupting talk come out of Robbie's mouth, but only such as is good for building up, as fits the occasion, that it may give grace to those who hear.
See what I mean? Creative. All-encompassing. Deep. And, given promises like Isaiah 55:11 (which is where God tells us that His word will not come back empty, but will accomplish His purposes and succeed where it's sent), incredibly powerful.
Get Specific
Another frequent request—particularly as we hit the teen years—was for protection and safety. Verses like Psalm 121:7-8 (where I would insert a child's name) became a lifeline, as I slipped my hand into God's:
Keep ______ from evil, watch over her life. Keep her as she goes out and as she comes in, now and forever.
Going out and coming in, now and forever.
Those words are even more potent today, as all four of our children are grown. These days, I don't always know how to pray: I don't know who my kids are with, what they are doing, or what help they might need. But that's okay because God does. And He's the one who will equip them to desire and to do what is good.
Which is, actually, one of my all-time favorite prayers:
Work in ______ so that he will think and work for your good pleasure. (Philippians 2:13)
Our lives have not been spotless journeys—we've had ups and downs, as all families do—but having prayed for my kids for nearly three decades now, this I know: There is not a need we will face in parenting (or in any of life) that God has not already thought of, and provided for, in His word.
This post may contain affiliate links through which Club31Women might get a small compensation – with no additional cost to you.  See my disclosure policy here.
Praying The Scriptures Series
And if you'd like to try praying this way, you'll find hundreds of verses in Praying the Scriptures for Your Children, as well as the companion volumes for Teens and Adult Children. Each chapter covers a different topic or concern—character traits, relationship needs, questions about faith and our purpose in life—and each comes with a collection of prayers you can personalize for your own family's needs.
And honestly? From where I stand now, on the other side of the mayhem, the best parenting strategy has nothing to do with chore charts or gold stars or even Bible memory verses. Our best parenting—the kind that comes with real power—happens when we give our children to God, trusting Him to accomplish His purposes, as we pray.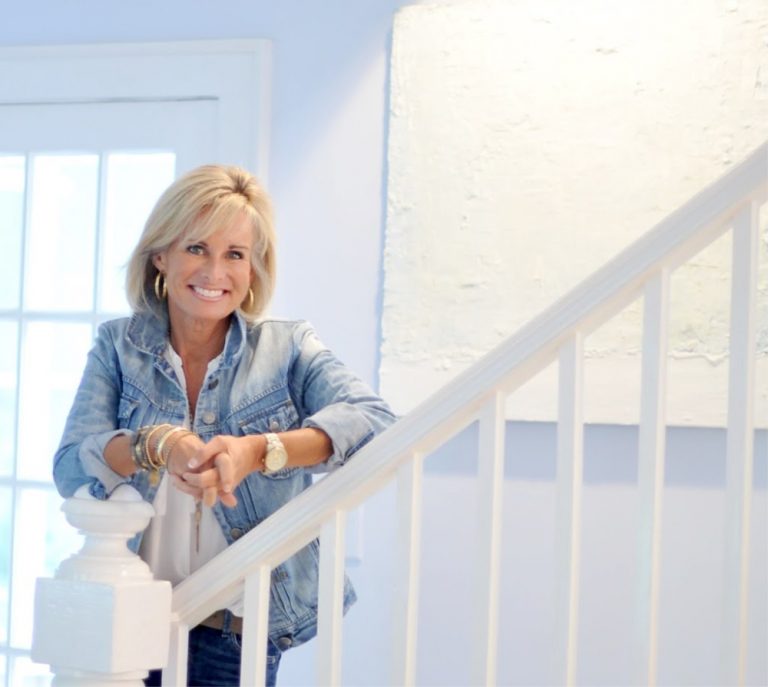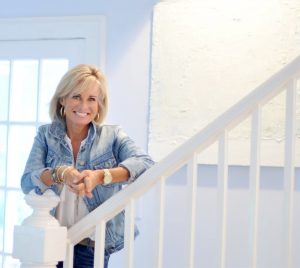 Jodie Berndt is a speaker, Bible teacher, and the best-selling author of several books, including the Praying the Scriptures series. Find Jodie writing at JodieBerndt.com (where you'll also find free resources like printable prayer cards and monthly prayer calendars), and follow her on Instagram @Jodie_Berndt, Twitter @JodieBerndt, and Facebook JodieBerndtWrites. Jodie and her husband, Robert, have four grown children and two sons-in-law. They live in Virginia, where they spend a lot of time cheering for U.Va., most happily during basketball season.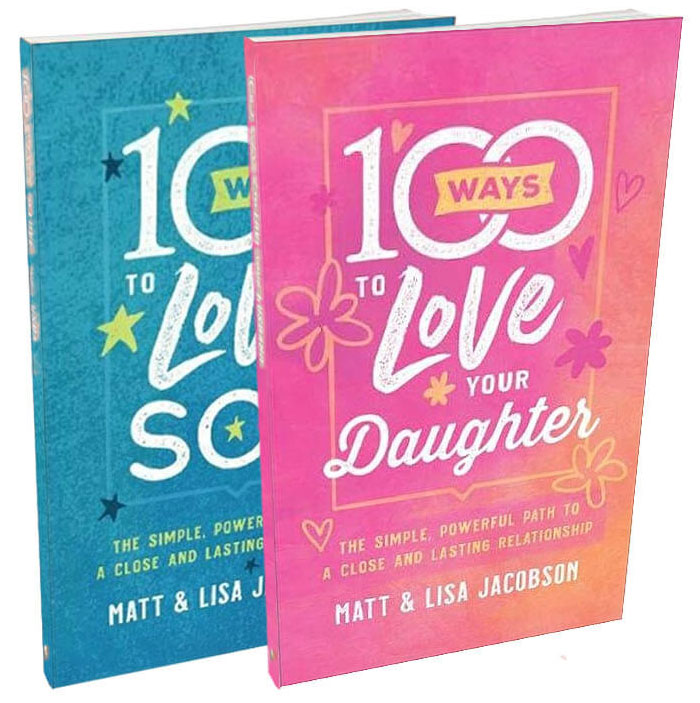 100 Ways to Love to Your Son/Daughter
You love your son and daughter–but that doesn't mean you always know the most effective ways to show that love, ways that will connect with their hearts, and stick with them no matter what life throws their way.
These practical books by the authors of 100 Ways to Love Your Wife and 100 Ways to Love Your Husband give you 100 specific, actionable ideas you can implement to show love to your children, no matter what age they are.
The best part? The short, bite-sized readings make it easy to start right now!