15 Christian Wedding Gift Ideas to Bless The New Couple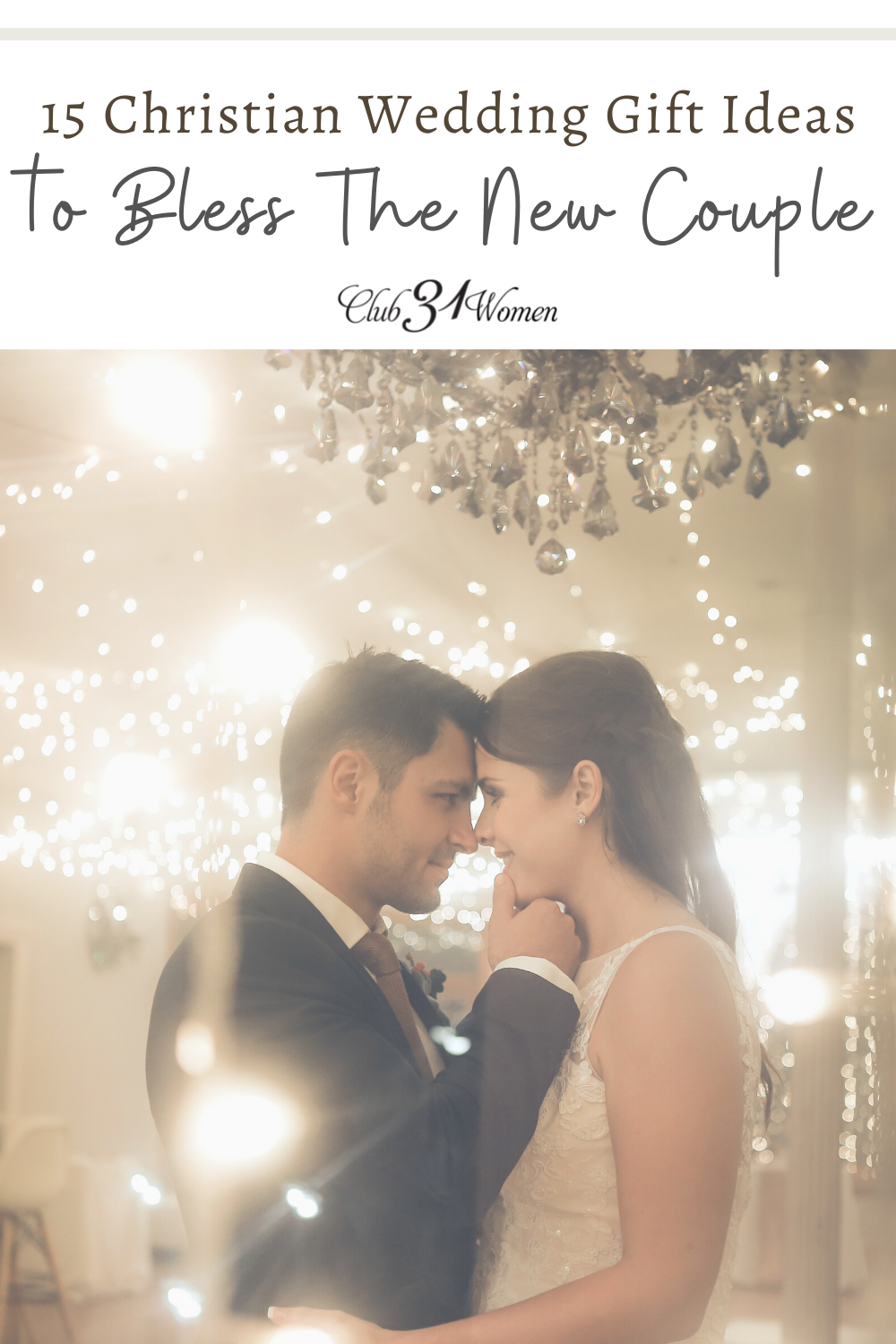 If you know someone getting married, here is a list of some personal and special wedding gift ideas that will delight the bride and groom.
Being the hopeless romantic I am, I love finding a wedding gift for the new couple that is special and meaningful.
Not that there's anything wrong with picking something out from their registry….it's just that sometimes I want to give something more than a basic set of bath towels, if you know what I mean?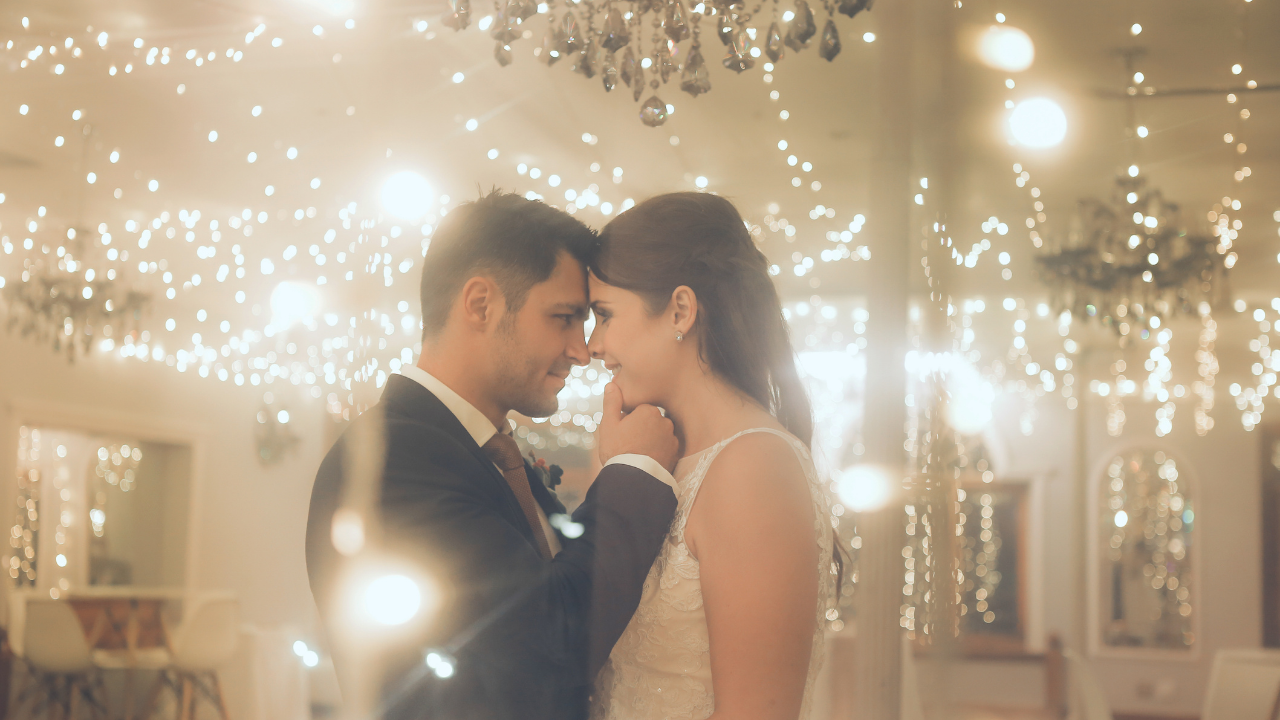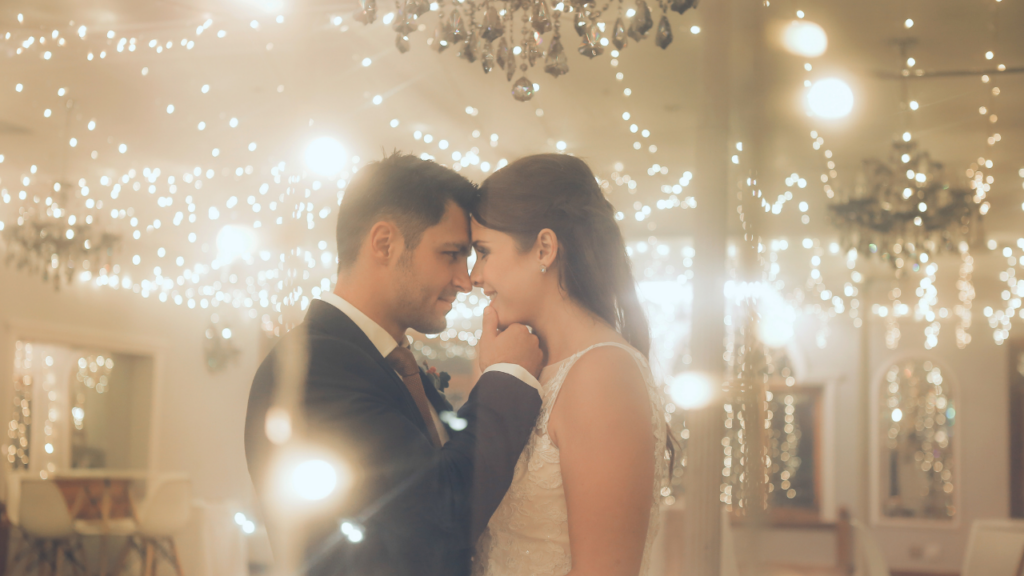 Something beautiful. Something thoughtful. Something inspirational.
But those kinds of gifts are harder to find in my experience. So with that in mind, I've done some intentional research to come up with these 15 gifts that fall into those categories. And while they are not all distinctly Christian, many of them offer a blessing or prayer or some other way of encouraging the wedding couple in their faith.
I hope you find something that inspires you here!
This post may contain affiliate links through which Club31Women might get a small compensation – with no additional cost to you.  See my disclosure policy here.
15 Christian Wedding Gift Ideas

As I happen to be a "blanket girl" myself, I loved this idea. It's soft, warm, AND beautiful! Plus, what a perfect reminder of the good plans God has for the new couple. Available—>HERE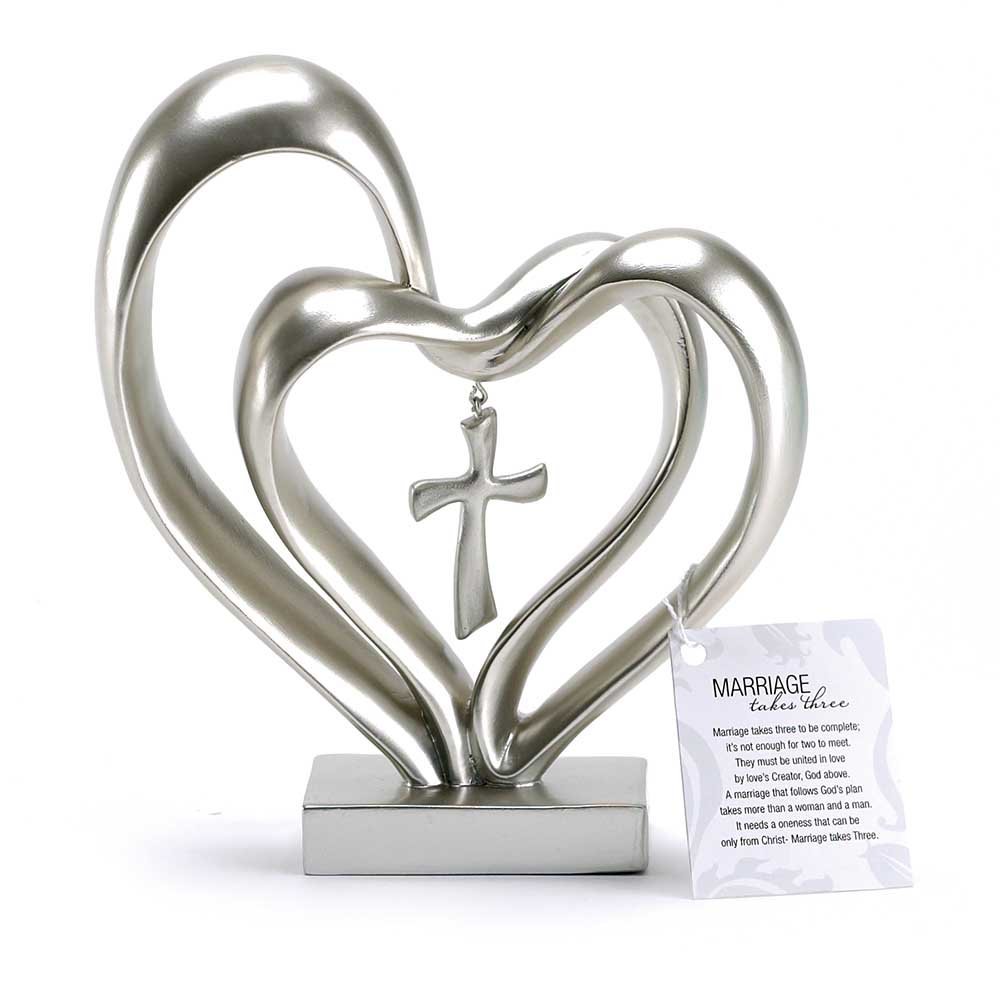 Here's a classy, symbolic gift to remind the newlyweds to have Christ always at the center of their marriage. The two entwined hearts with the cross in the middle is inspired by the poem, "Marriage Takes Three." Available—>HERE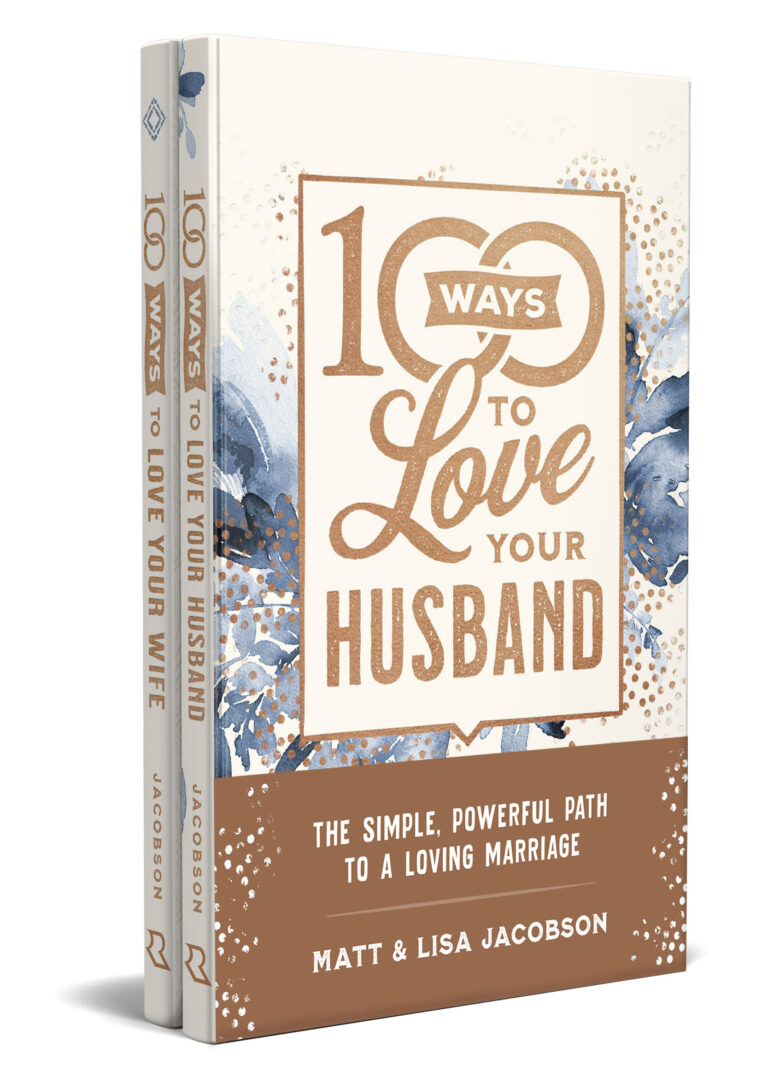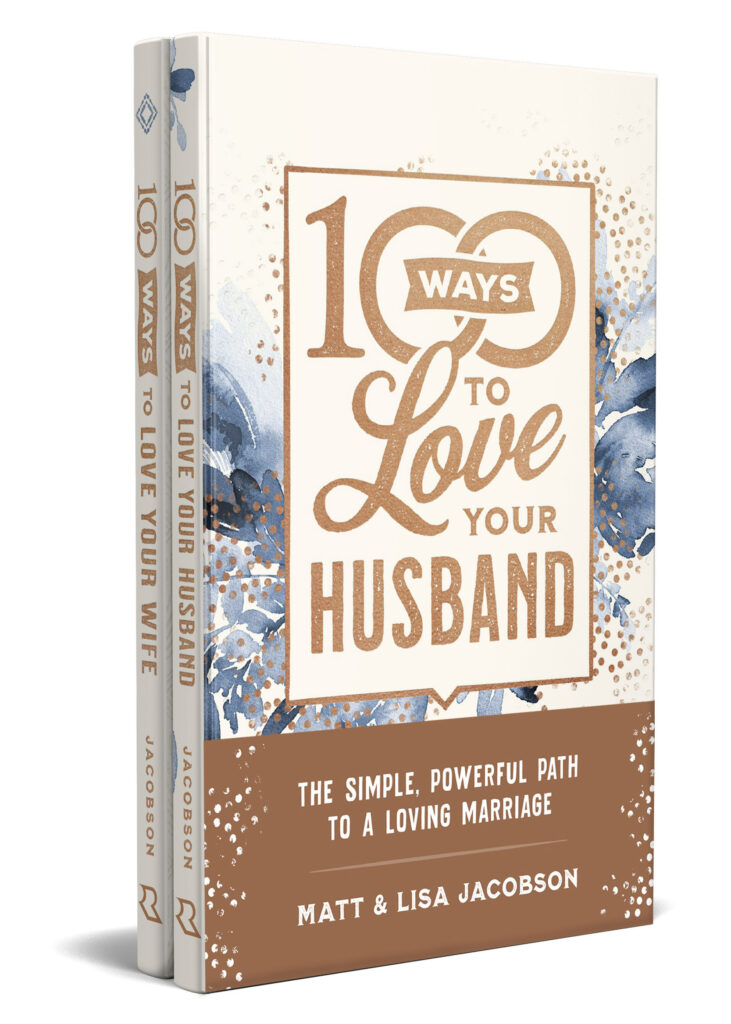 ★★★★★

"Practical but profound!"
by Tia
The advice in this book is so practical but still profound! These are great reminders for all married women. A book you can continually reference throughout the journey of your marriage.
★★★★★
"Great read!"
By Carrie
Easy reading but wonderful words for any. It's good to review at least once a year.
A great wedding gift!
My husband and I had no idea when we first wrote the books that they'd become such best-sellers! We simply wanted to share the many wonderful ways a couple can keep their marriage strong for a lifetime. Small, practical, and inspiring truths to help build a lasting love story! On Amazon and buy the bundle at a 25% discount HERE—>100 Ways to Love Marriage bundle.
Personalized Wedding Gift Ideas and More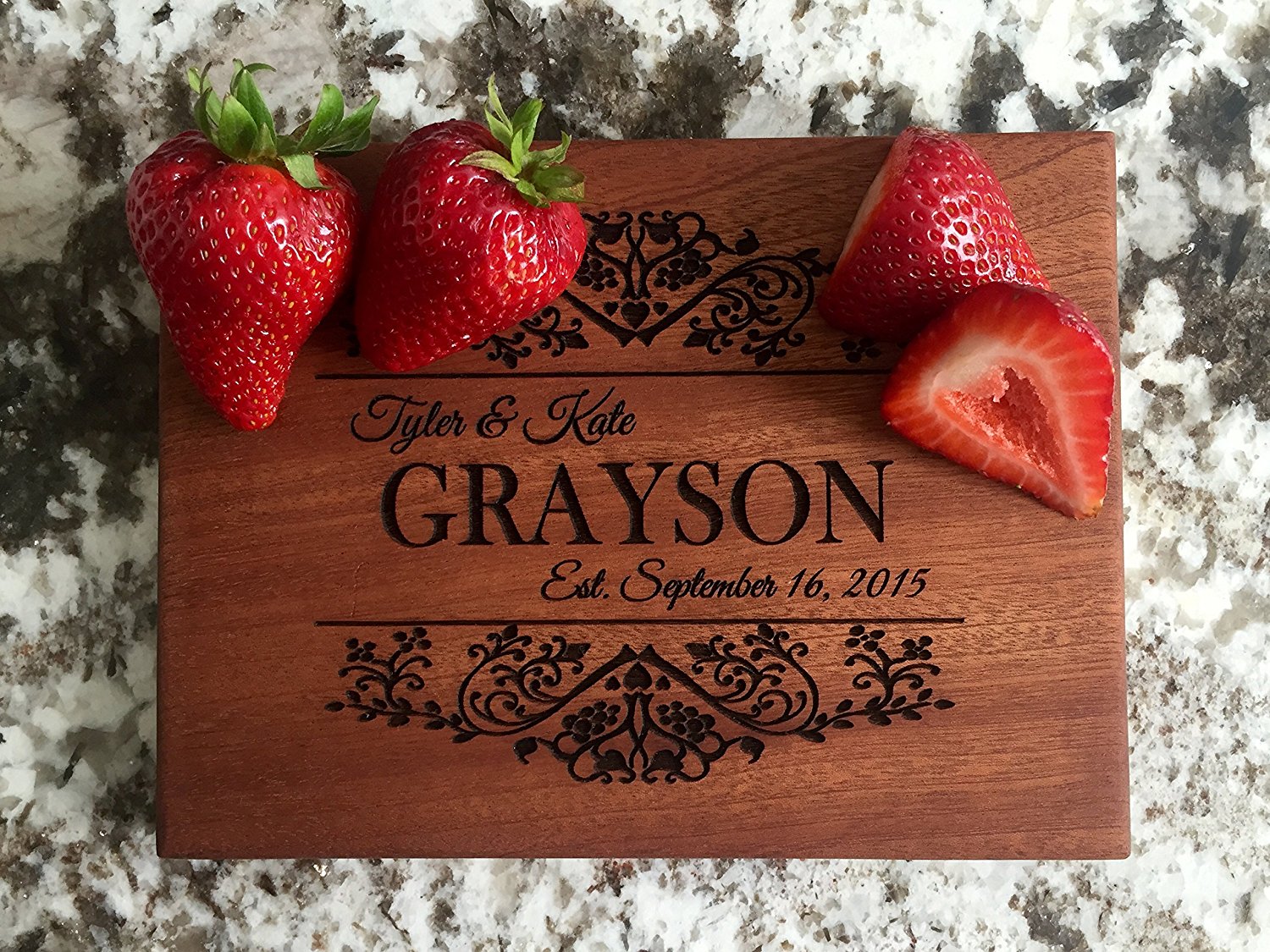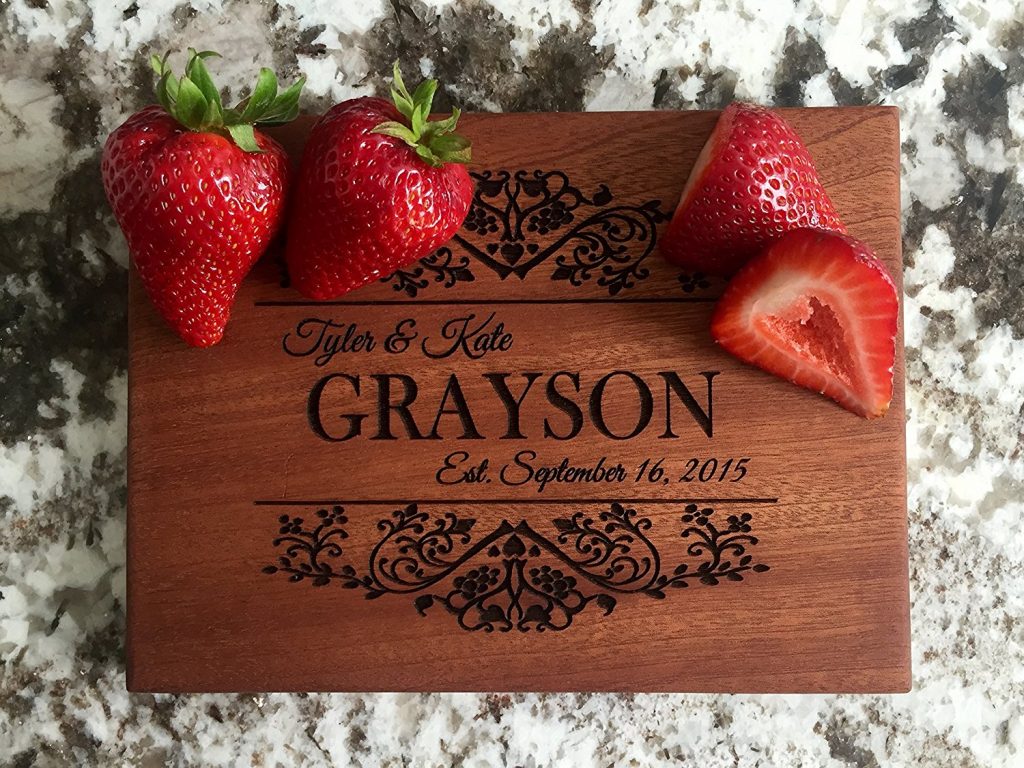 I thought this was such a fantastic idea! Around here, we often use our cutting board as a "serving tray" — how much better to personalize it with the couples' name? Yes! Available—>HERE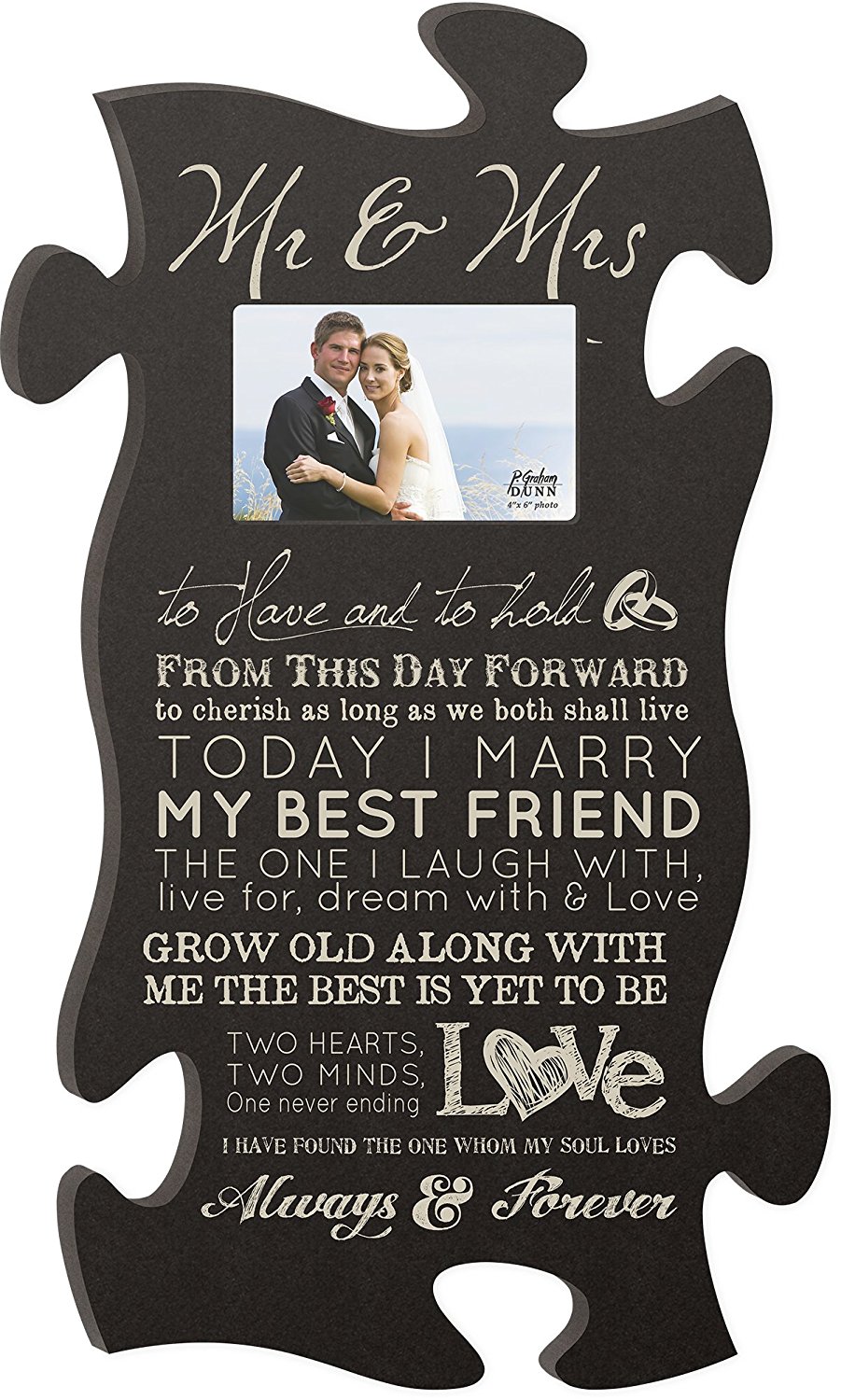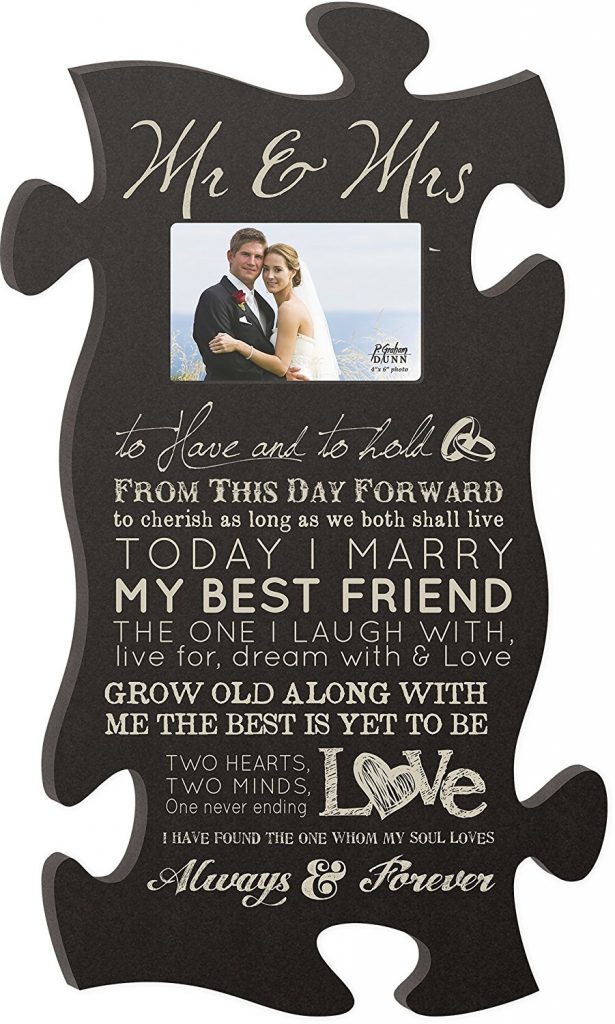 Romantic, cute, and a terrific way to show off your wedding photo. Way more than your average picture frame, that's for sure! Available—->HERE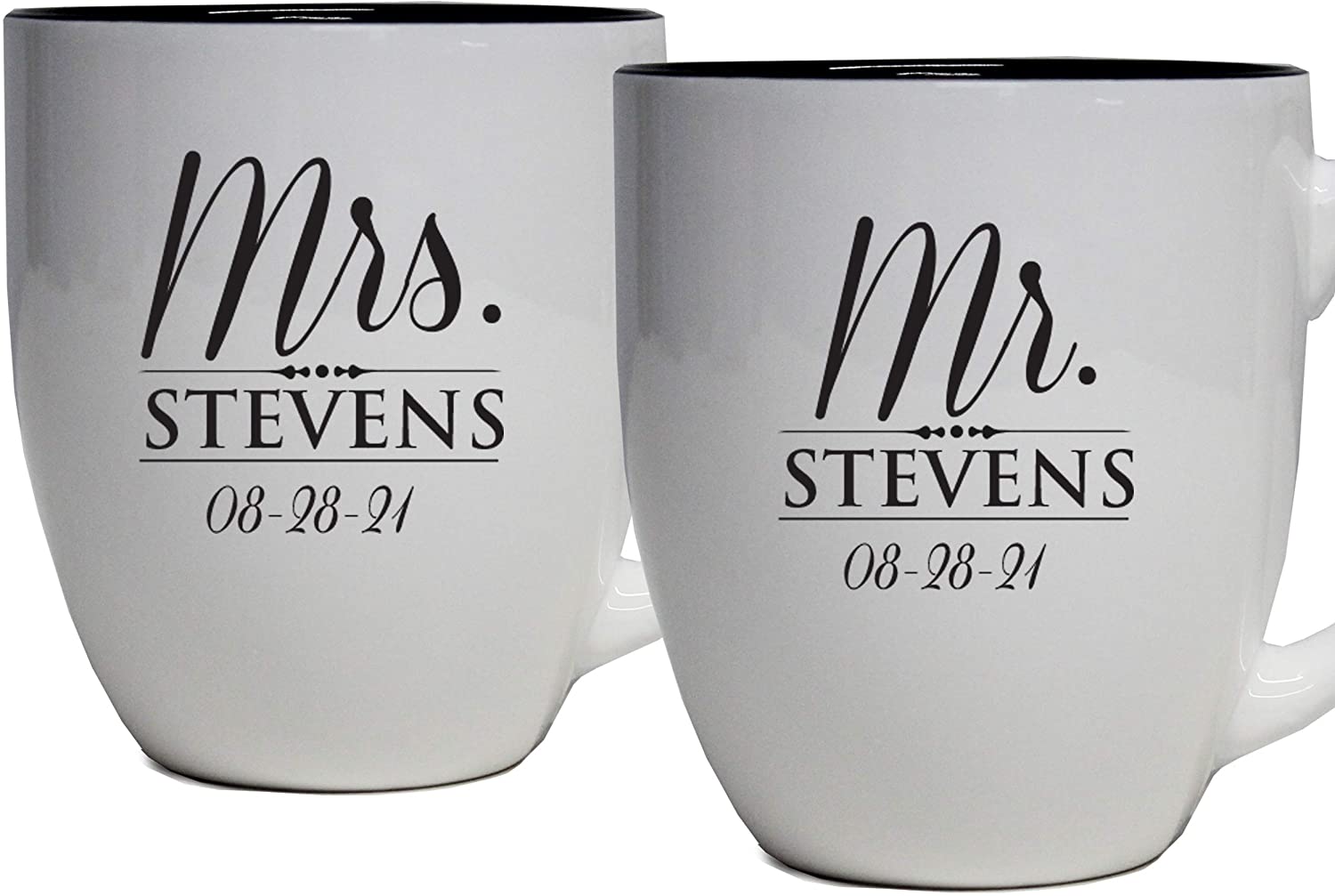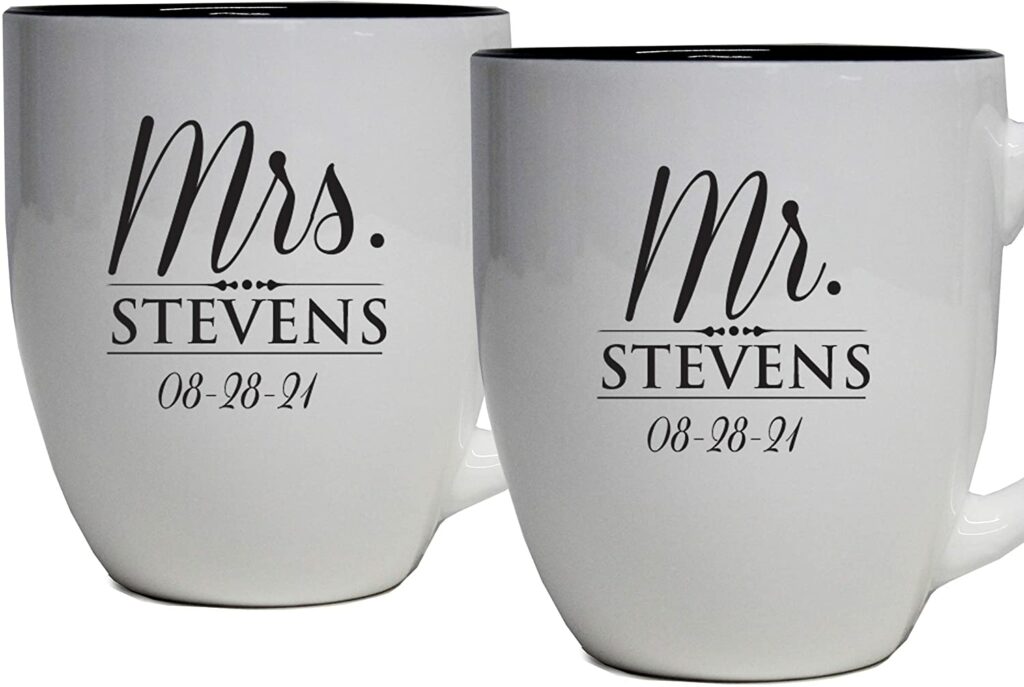 I have a "Wifey" cup that I enjoy, but this idea is even better! A "his and hers" option with the wedding date written in as well. Pretty sweet! Available—>HERE


Here's another way to encourage the new couple! By surrounding their wedding photo with a prayer and Bible verse. (Can you tell I'm really into unique picture frames?) Available—>HERE

We received bookends as a wedding gift, but ours were elephants (seriously). Not saying they weren't interesting…but I would have preferred these prayer ones! 🙂 Available—>HERE

A "perfect" marriage isn't as impossible as some people think. A charming reminder to never give up on each other. Available—>HERE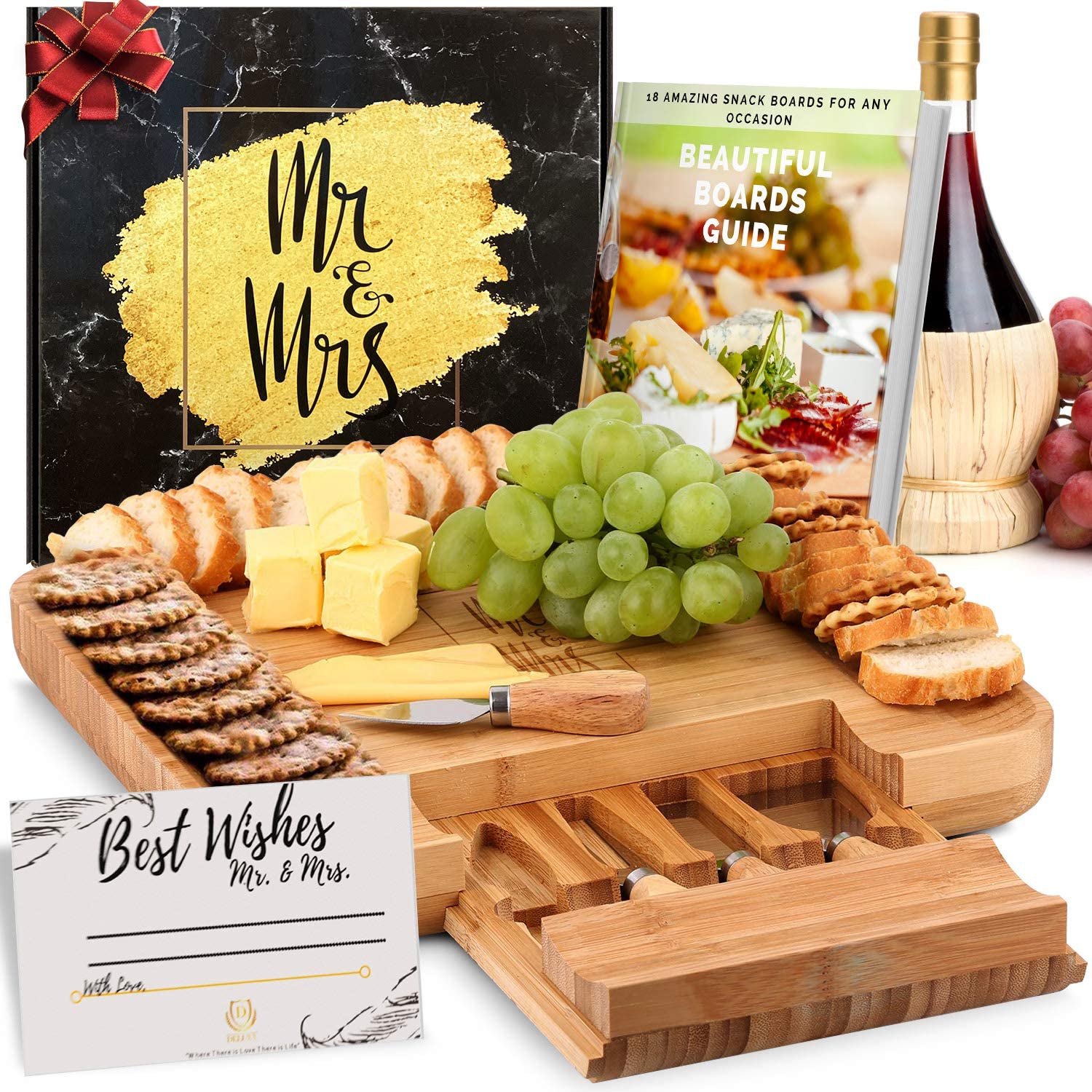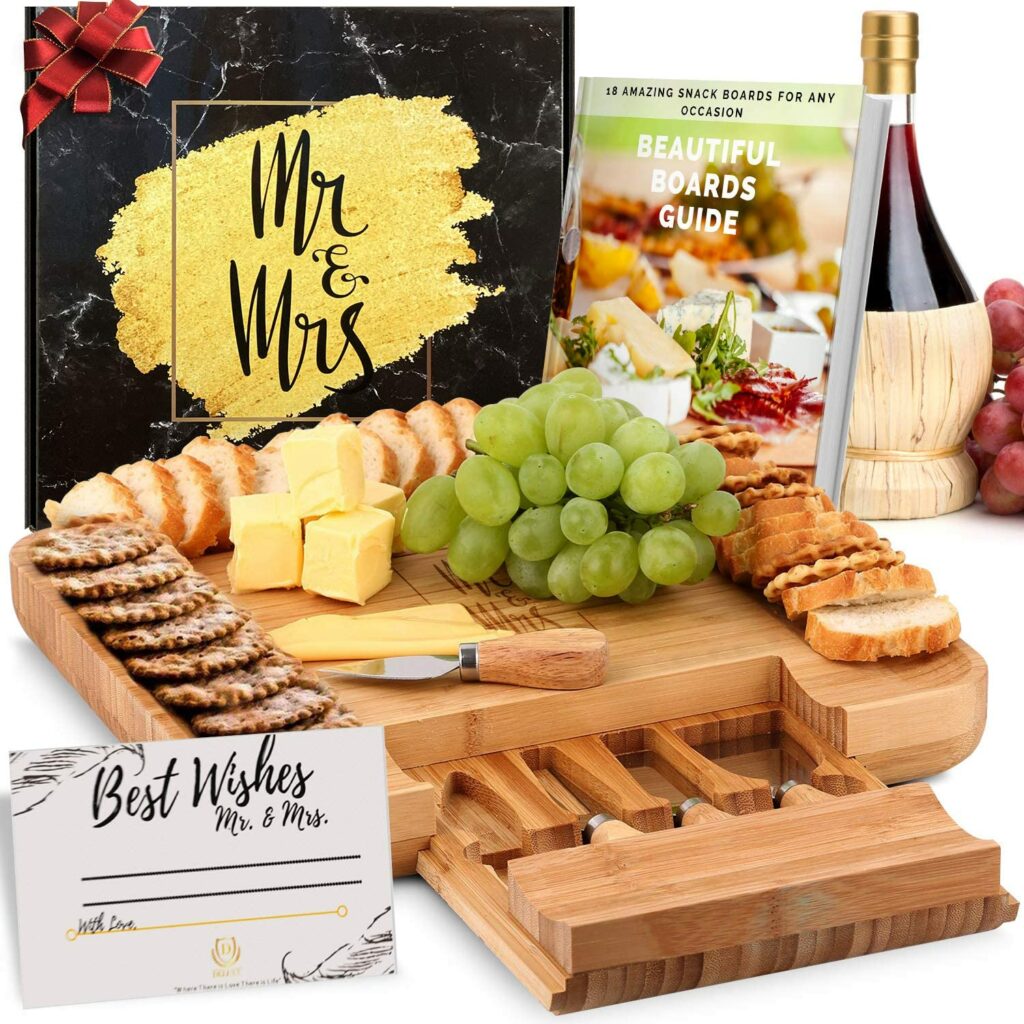 Our entire family has been really into charcuterie boards this past year, so I was thrilled when I came across this fantastic gift idea. It's both "different" (going to stand out from the others!) and delicious! It also comes beautifully bundled in a gift box – no need for wrapping – and includes a Mr. & Mrs. card, plus a Boards Guide to give some terrific ideas on how to enjoy their next date night! Available—>HERE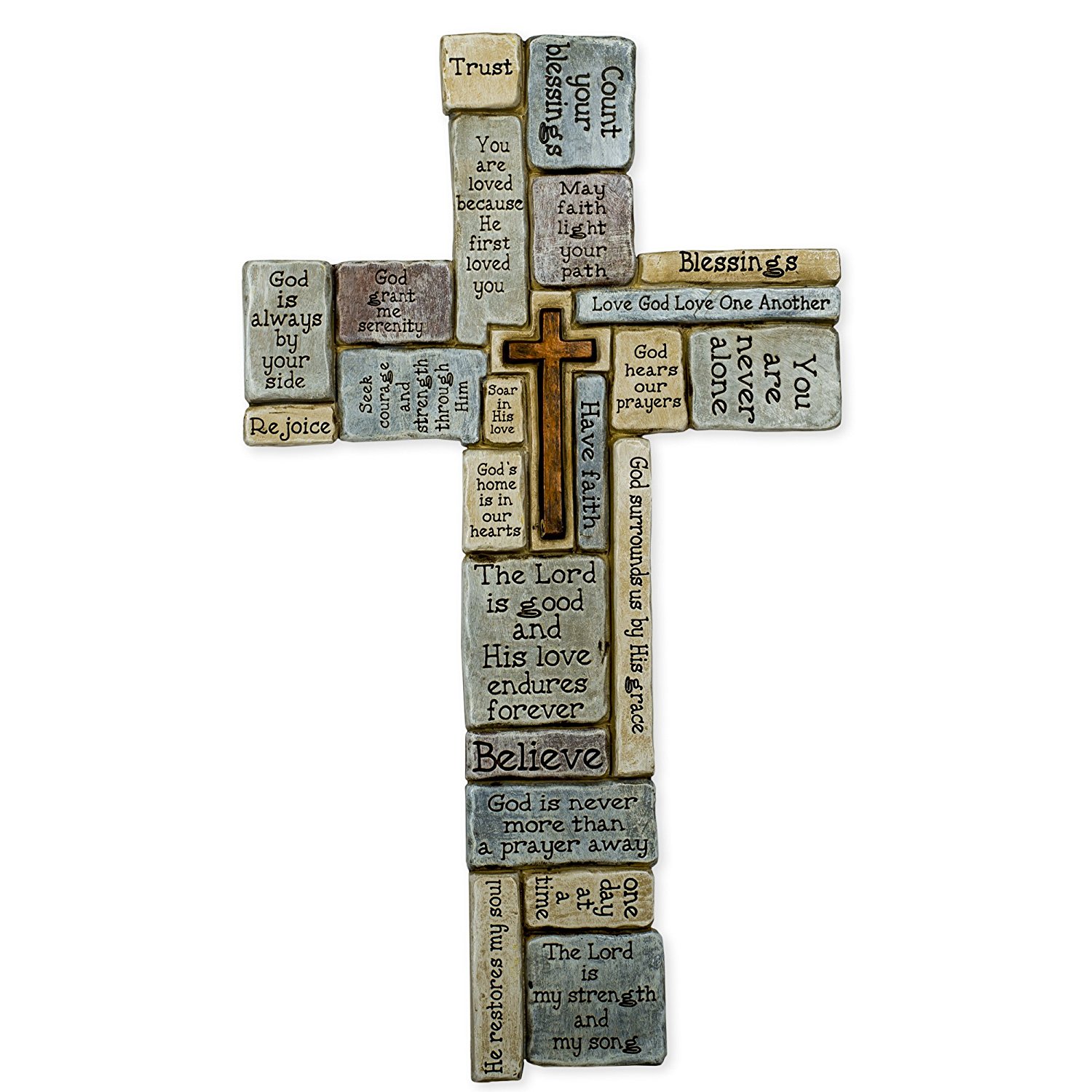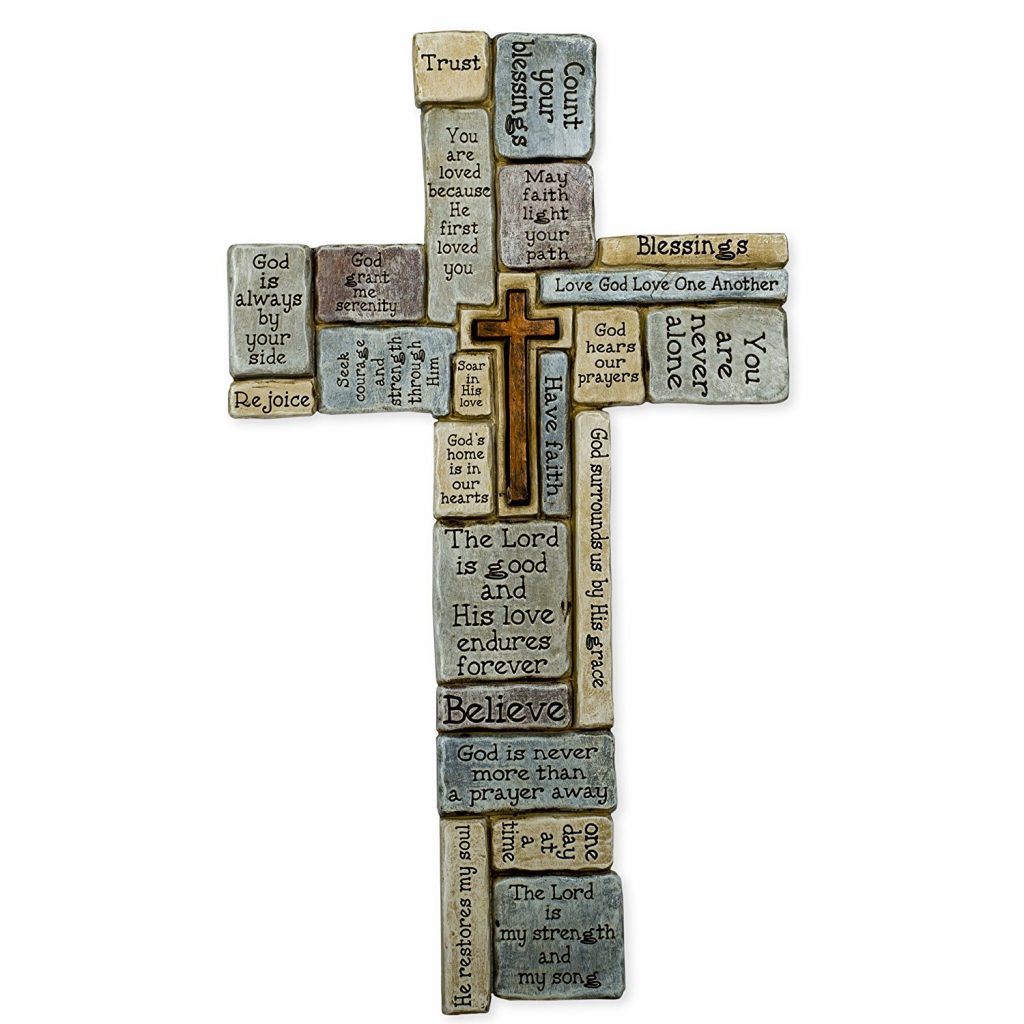 "Count your blessings" and "God is always by your side," and other inspirational quotes make up this well-made stoneware cross. A very creative piece! Available—>HERE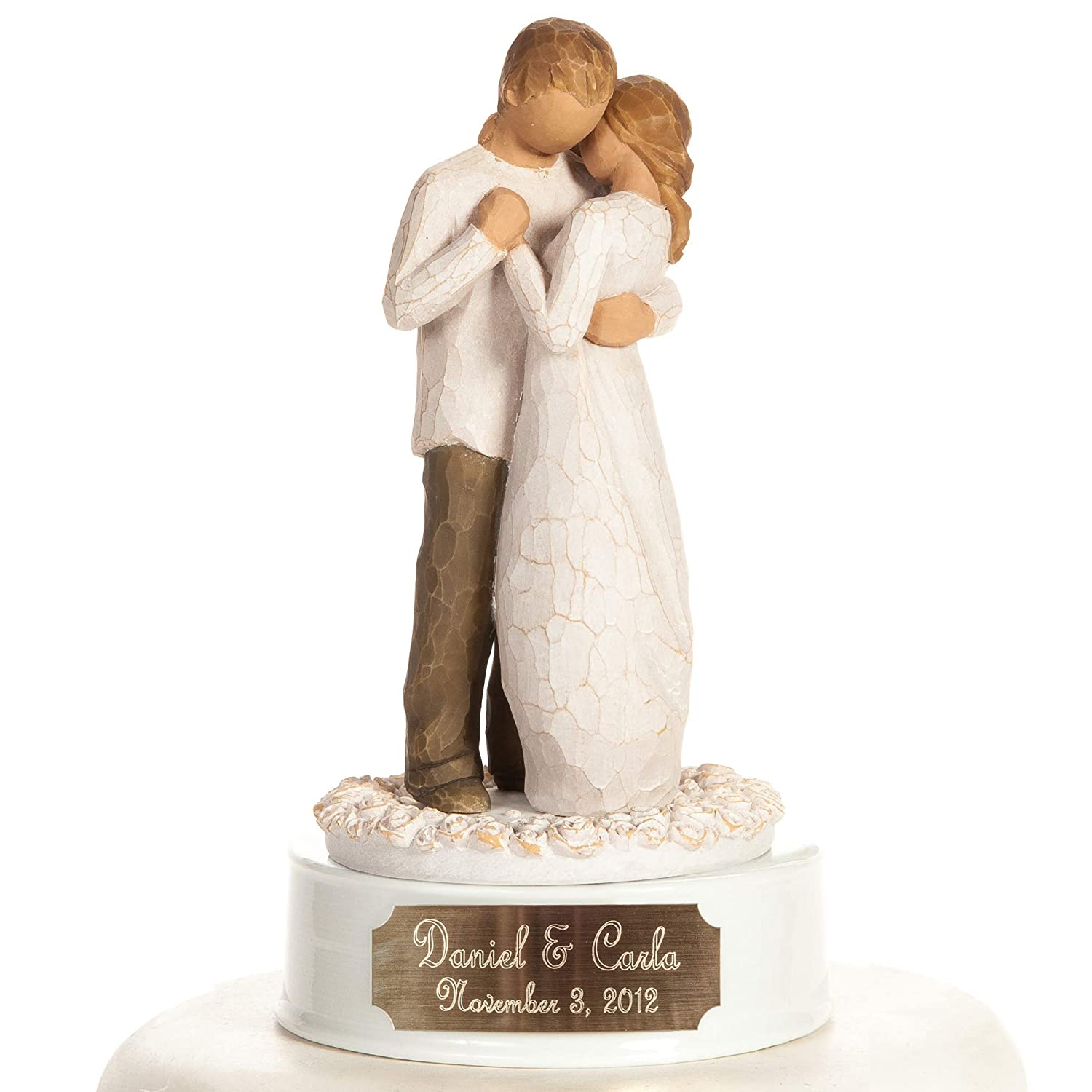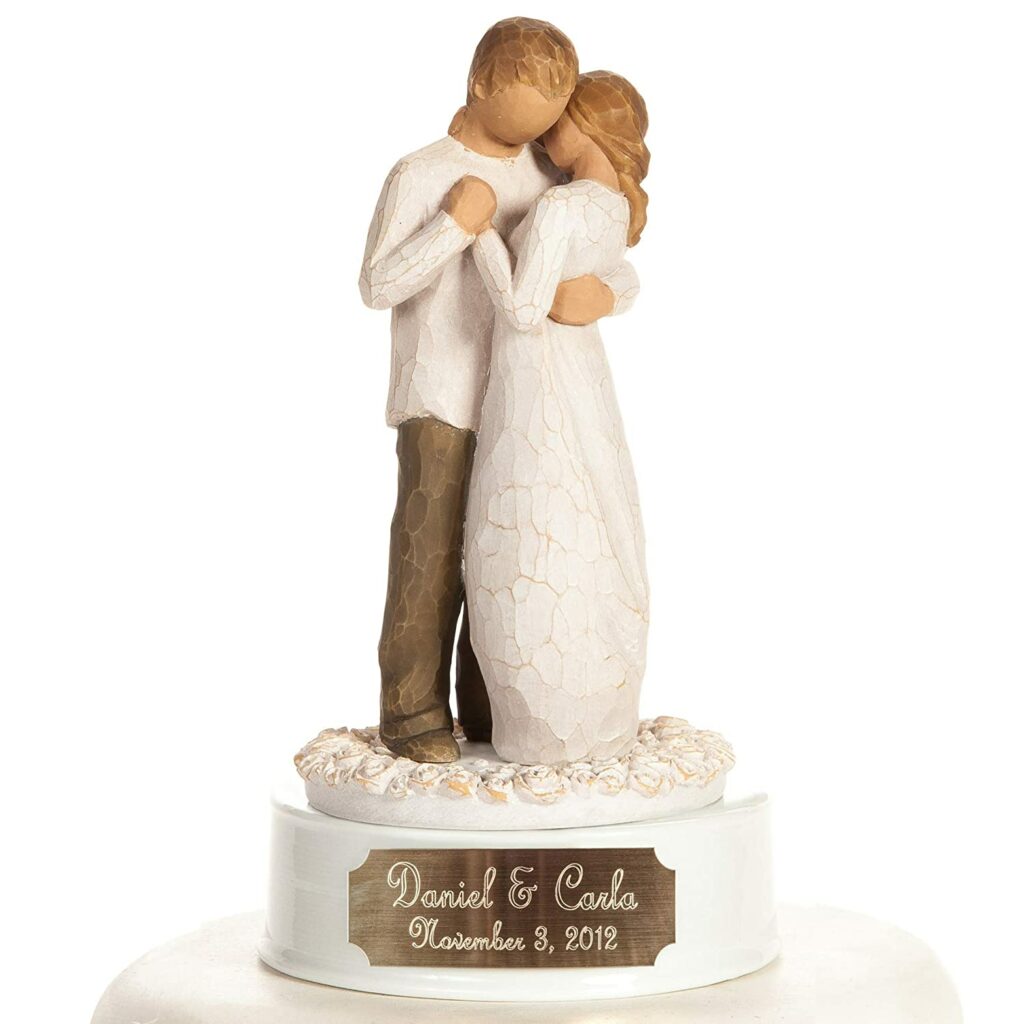 This poignant figurine is a touching reminder of the marriage promise for years to come. (It also received an unusual number of rave, five-star reviews, by the way). It makes a very special cake topper too! Available—>HERE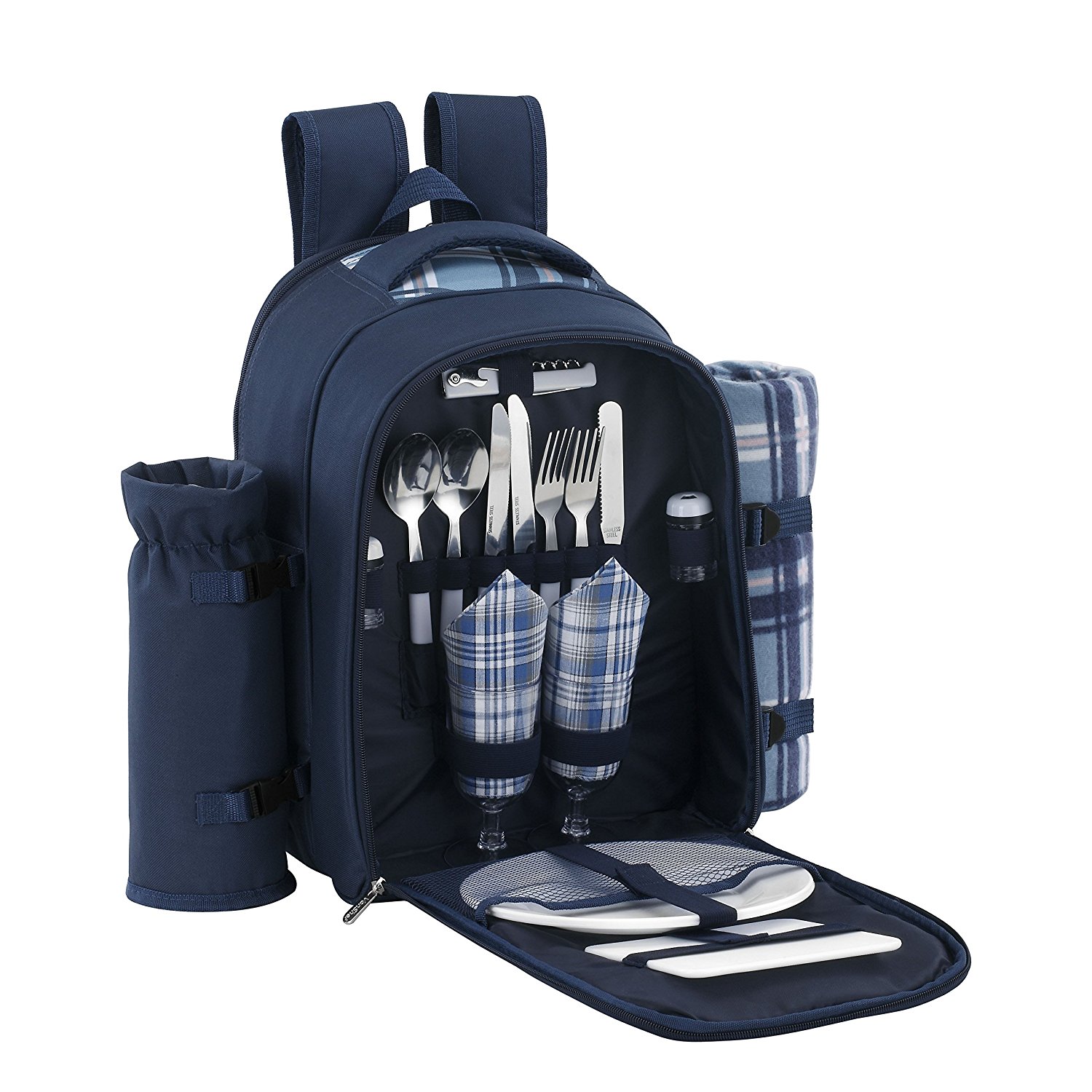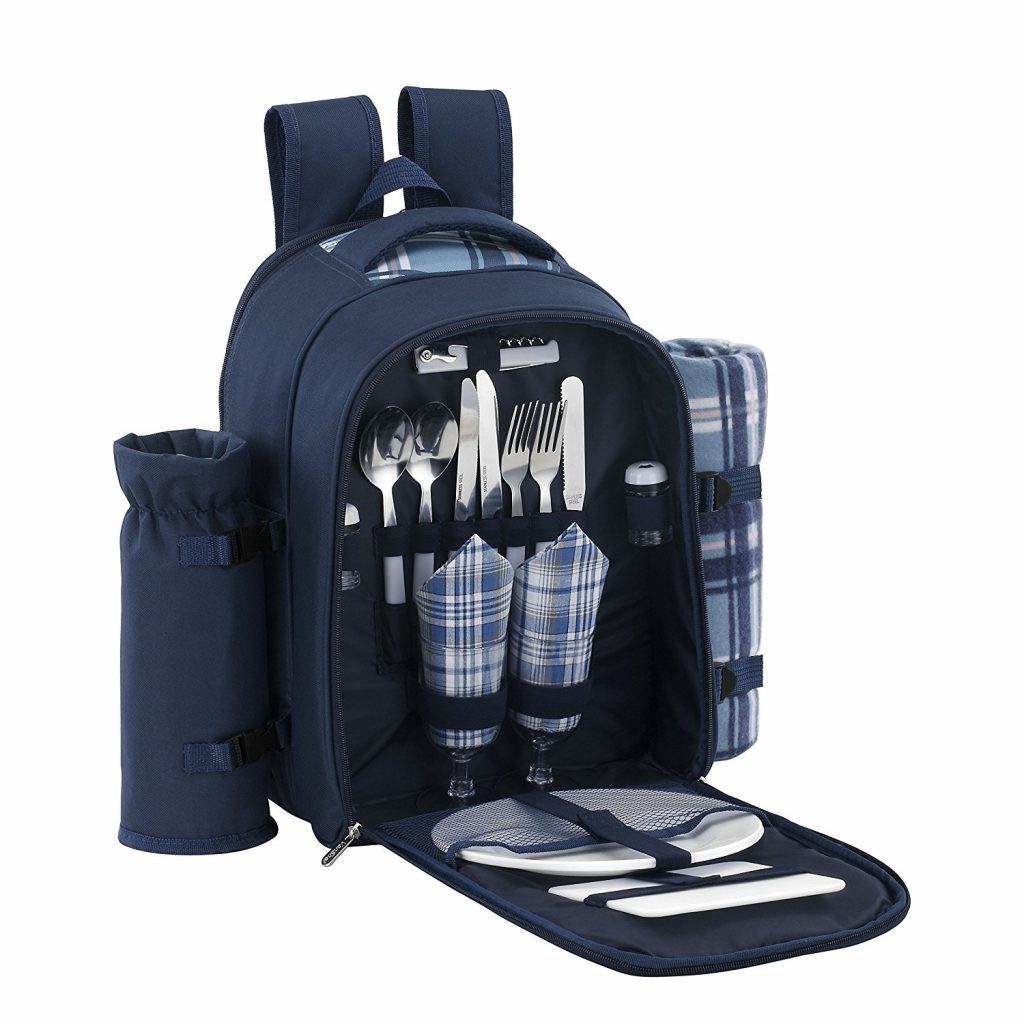 I'll confess: I included this gift here because we were given one like it for our wedding and we LOVED it. It inspired many memorable adventures together! Available—>HERE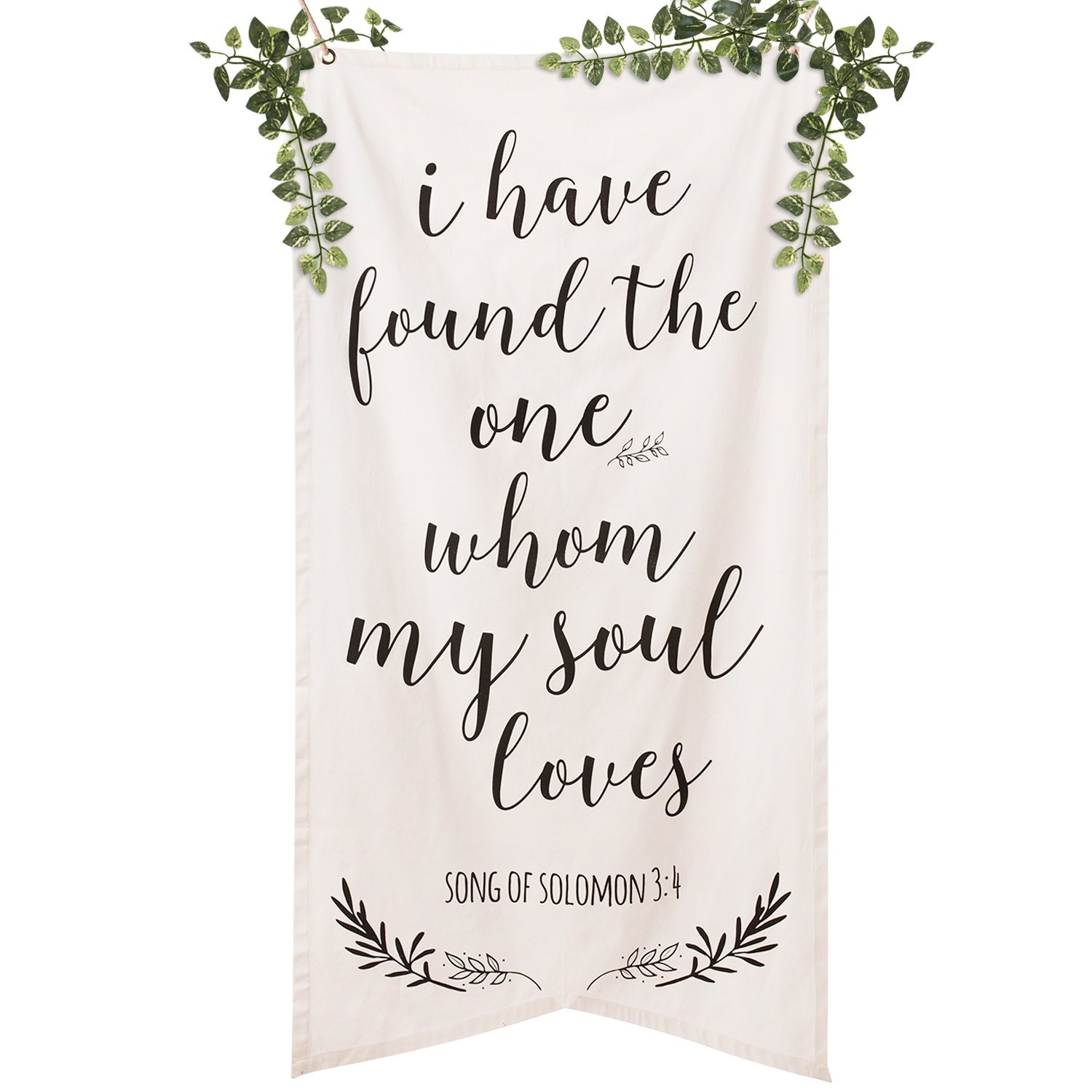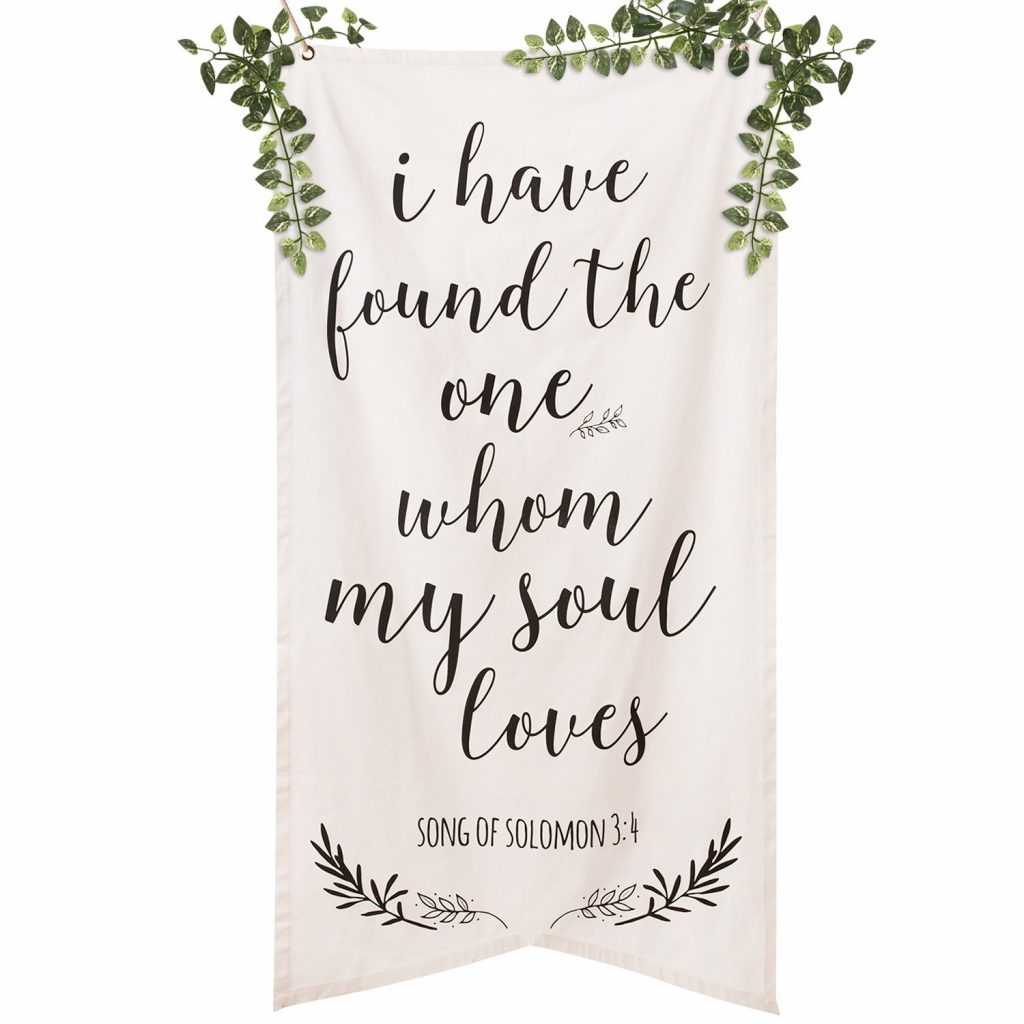 This has to be probably one of the most romantic verses in the Bible! So very elegant too. Available—>HERE
Bonus Wedding Gift
And can I add one more "bonus" gift for the new couple? If you could pray for them and their new life together. Certainly, pray for them on their wedding day, but also consider praying for them as you think of them in the years following. That would be a meaningful blessing you can't beat!
In His grace,
Lisa Jacobson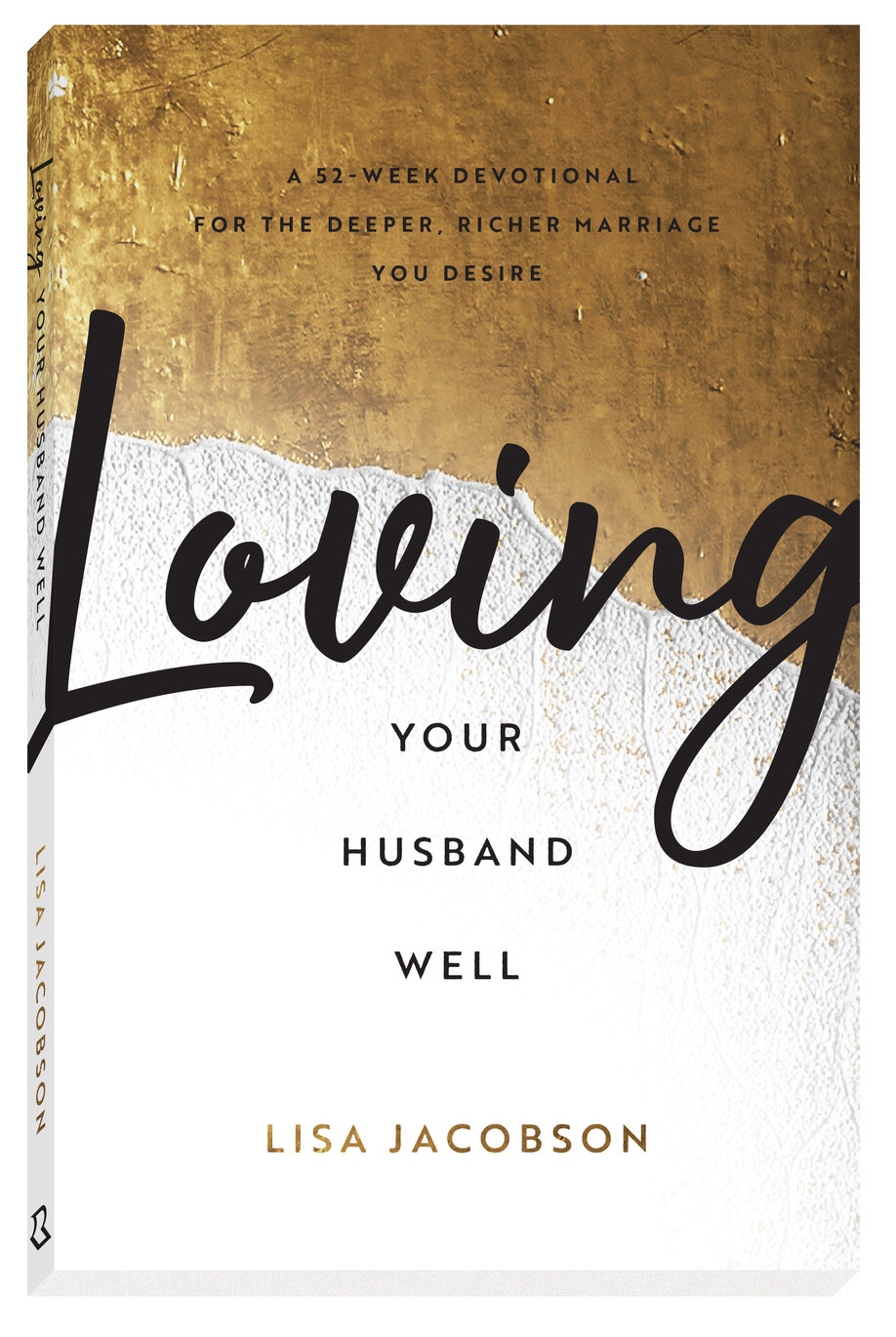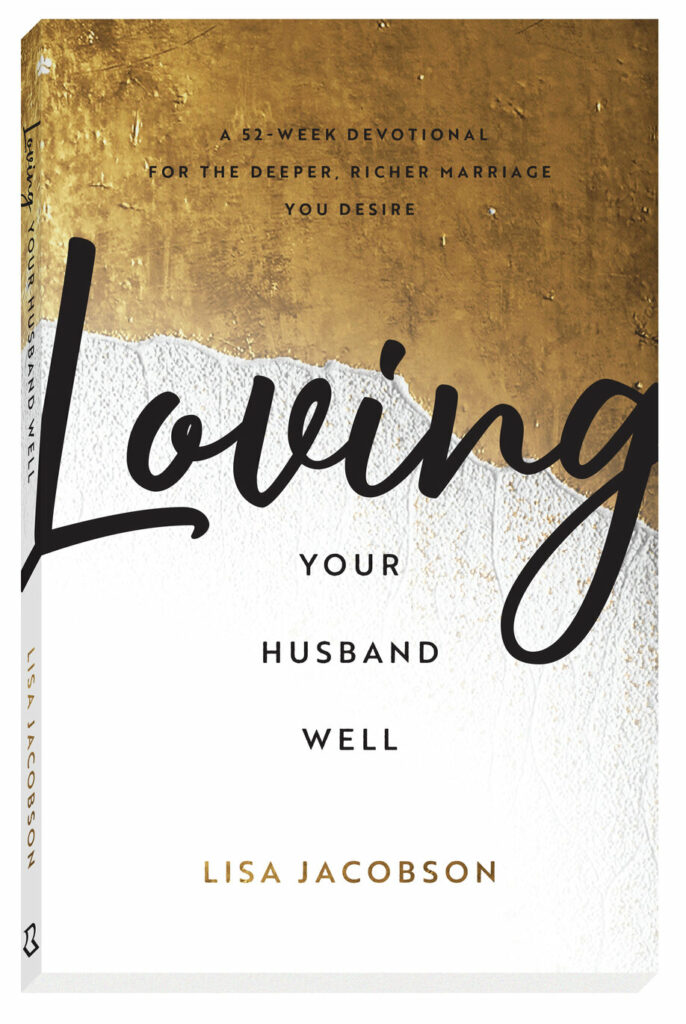 A 52-Week Devotional for the Deeper, Richer Marriage You Desire
An intimate, loving marriage is so much closer than you think

Imagine if, at the end of the year, despite your busy schedules and all the demands on your time and attention, you and your husband were more in sync, more connected, and more in love than ever before. Sounds amazing, right?

That kind of marriage is what is waiting for you as you read through the fifty-two weekly devotions in Loving Your Husband Well. Each entry includes a specific theme, related Scripture, a powerful devotion, thoughts for further reflection, practical ideas, and a prayer, all designed to help you love, cherish, and serve the man who shares life's journey with you.