A Necessary Ingredient for Prayer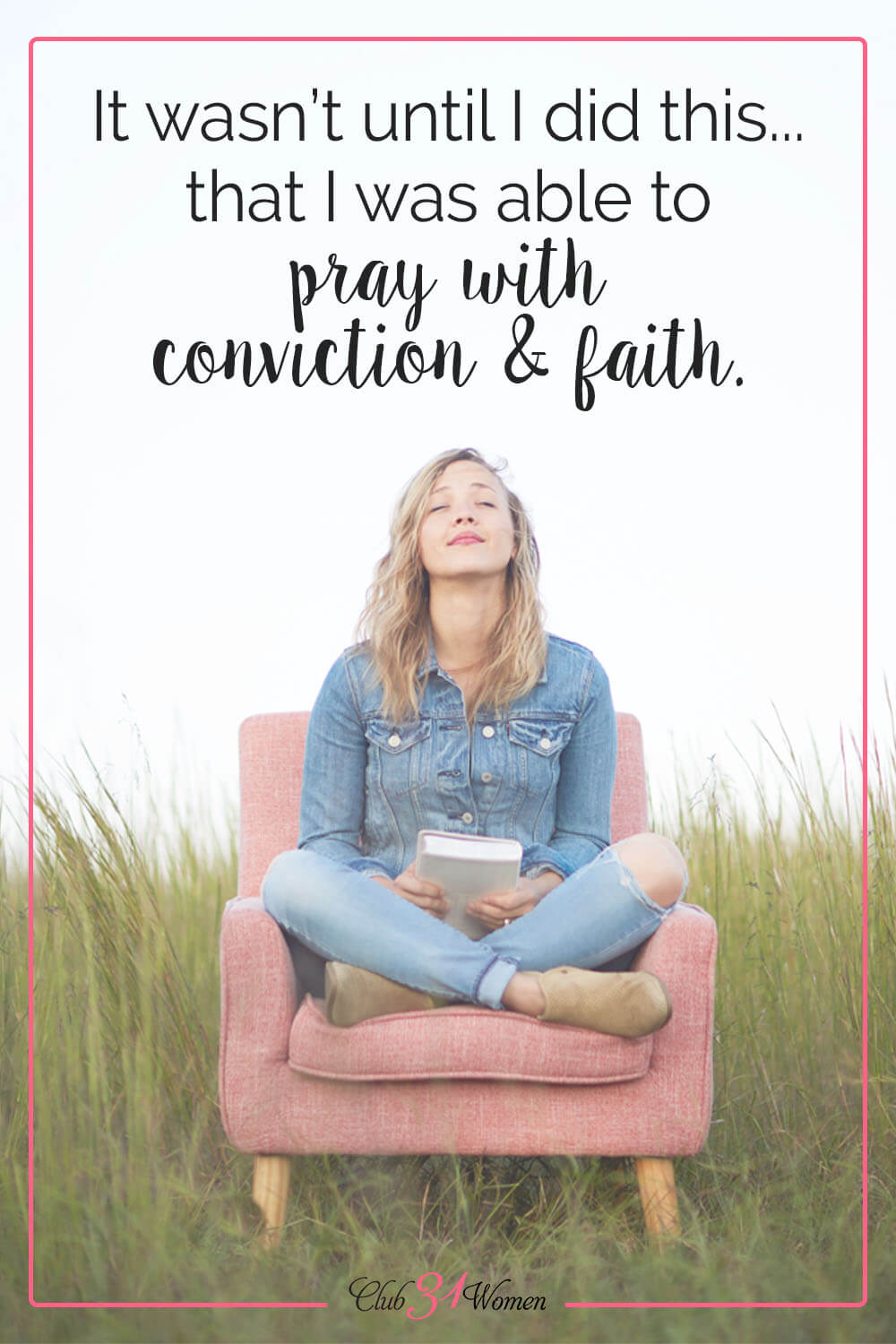 Prayer isn't just about the right tools or timing or discipline. If we don't come to God with conviction and belief, none of it matters.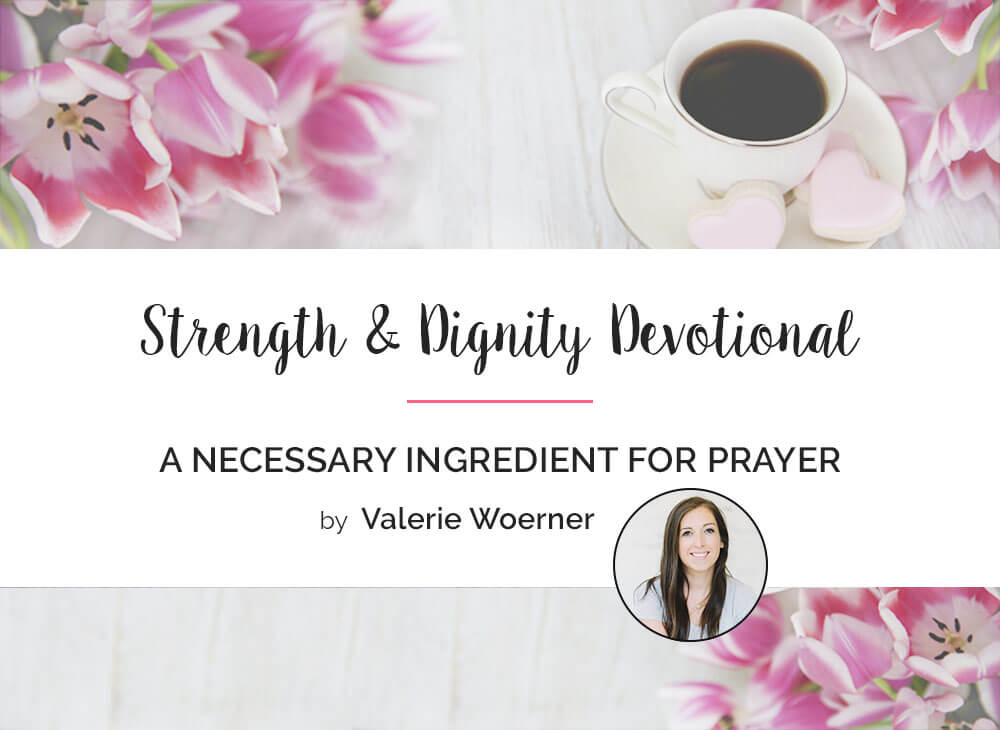 Prayer is a powerful weapon we need to utilize along with our belief.
"But let him ask in faith, with no doubting, for the one who doubts is like a wave of the sea that is driven and tossed by the wind. For that person must not suppose that he will receive anything from the Lord…" James 1:6-7 (ESV)
I have been tossed by that wind before. I've been praying and praying and praying but never surrendering. Never believing that God could truly transform me. If you asked me if I believed, I would have told you yes. If you heard me pray, you would have assumed I believed too. But somehow, I was saying all the right things, all while fixing my eyes on the circumstances.
If you have ever prayed and felt a level of angst or disconnection, let me just say, "Welcome to the club." We have all spent a chunk of time praying only to be left feeling discouraged and not connected to the Lord like all those holy-rollers that describe their mountain-moving prayer times.
Prayer of Conviction and Faith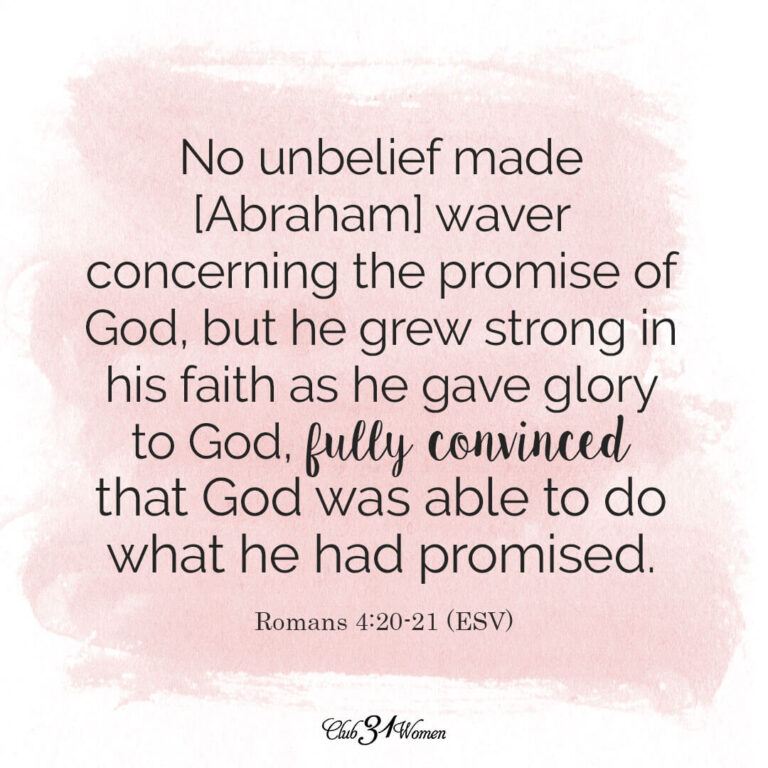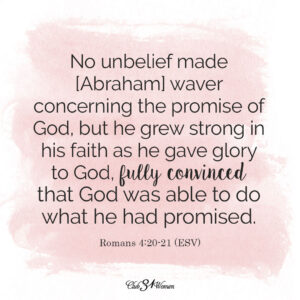 It wasn't till I stopped to really meditate on who God is that I was able to pray with conviction and faith. We can talk about techniques and creating a habit or fancy tools, but really, what we say doesn't matter one lick if we don't believe He is capable.
Mark 6:5-6 says, "And he could do no mighty work there, except that he laid his hands on a few sick people and healed them. And he marveled because of their unbelief." (ESV)
There's no beating around that bush. Their lack of faith stopped miracles from happening.
What are we missing out on simply because we don't believe God can do it? If healings were minimized as a small footnote of what God had planned, what level of miracles has unbelief kept us from? The idea that God has so much planned for us that we miss by being faithless has me seeing the importance of true belief. I don't want to miss out on anything God so generously offers me, for the obvious reason of the blessings, but also because it allows us to be part of the work He desires to do.


In His Word
No unbelief made [Abraham] waver concerning the promise of God, but he grew strong in his faith as he gave glory to God, fully convinced that God was able to do what he had promised. ~ Romans 4:20-21 (ESV)
In Your Life
Do you believe God can do what He says He can do? If you're struggling, spend some time getting to know Him! Study his attributes, read Scripture, and ask others for stories of how He's worked in their lives.


We Recommend
If you crave a more vibrant prayer life, Valerie Woerner has designed beautiful prayer journals to help you find focus, develop a consistent habit, and live expectantly.
Check out her shop here!
Let's Connect
You can read more from Val on Instagram, her blog, and in her books, The Finishing School and Grumpy Mom Takes a Holiday.