Cling to Our Heavenly Father Through Heavy Heartache and Rejection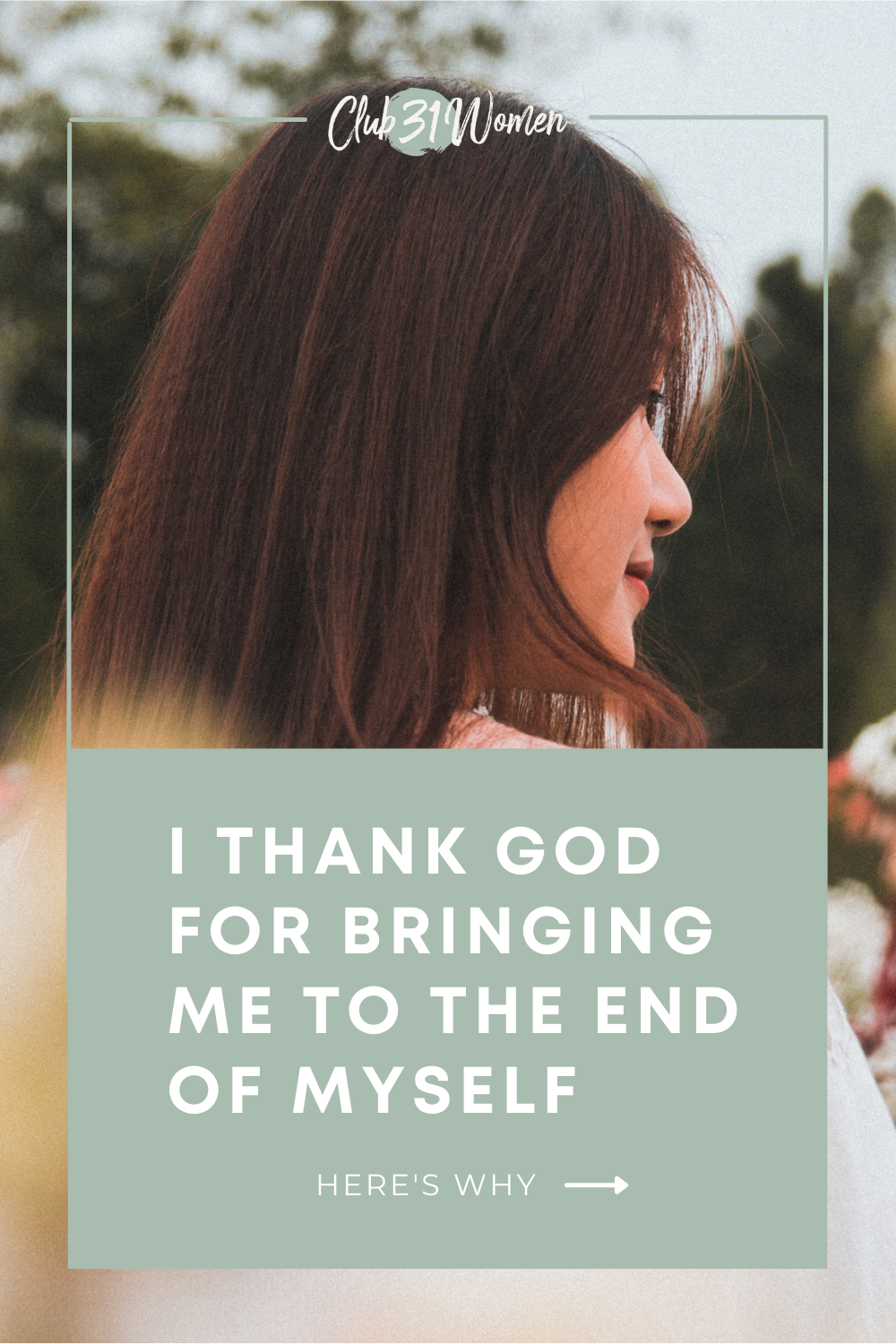 When we go through heartache, we can cling to God and trust that He has us and the entire situation in His hands.
"I know that you have but little power, and yet you have
kept my word and have not denied my name."
Revelation 3:8 ESV
Laying in bed, I felt like a failure as a mother. I'd prided myself for years in dedicating my time, focus, and love through my parenting. Yet after adopting older kids, my efforts were not only rejected, they were ridiculed.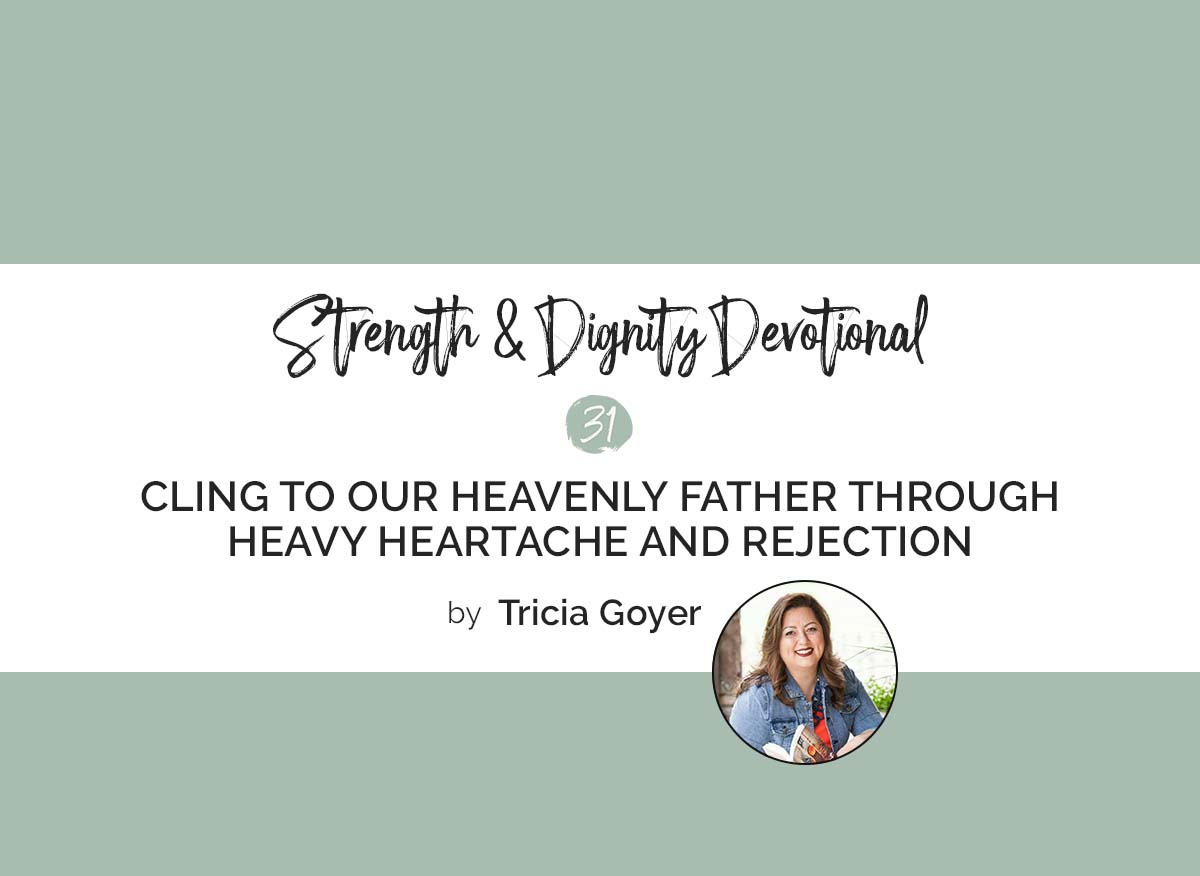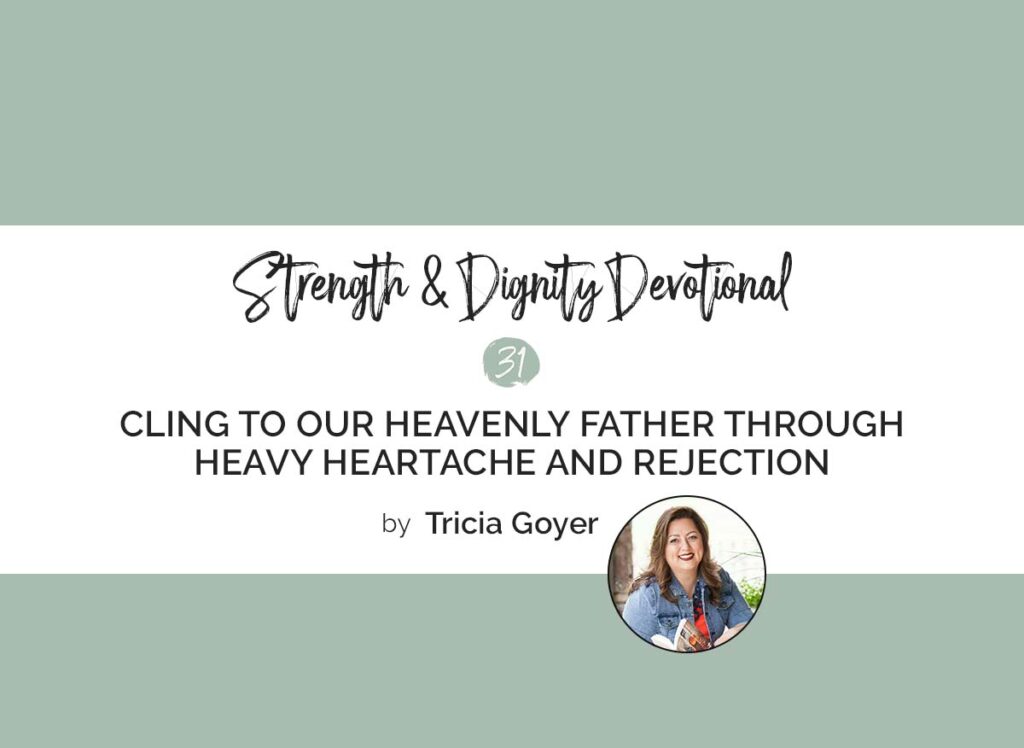 "People think they know who you are—that you are some great mom. But I know the truth." My daughter glared at me with eyes full of malice, her words shooting like darts straight to my heart. The accusations came hard, fast, taking away my breath.
Five years before, friends had warned me that adopting teens from foster care would be a challenge. I expected terrible attitudes, drama, and peaked emotions. What I hadn't expected was hurtful words piercing my core. The very person I chose to love rejected it. While I know that pain—caused by past trauma—forced my daughter to put walls around her heart, it still felt personal. There were even times I wondered if she was right and I was a fake or an imposter as a parent.
Where did this pain leave me? Weak, broken, and repentant. Yes, repentant. For years I looked at my older children and believed the positive choices they made were due to all the things I'd done right. How prideful I'd been, thinking that it was my efforts that led to successful, godly adult children. Now I know that God's grace helped me to parent well. God's grace has also carried me through dark moments and heartache when it felt as if nothing I offered would be accepted or cherished.
Finding Grace In Dark Moments and Through the Heartache
When I was at the end of myself, God poured His love into me. When others claimed what I gave wasn't enough, God spoke differently. When I read these words from Revelation, they went straight to my heart: "I know that you have but little power, and yet you have kept my word and have not denied my name." I did what God asked, even though, at times, I had little strength. I clung to Him. I did not deny His name.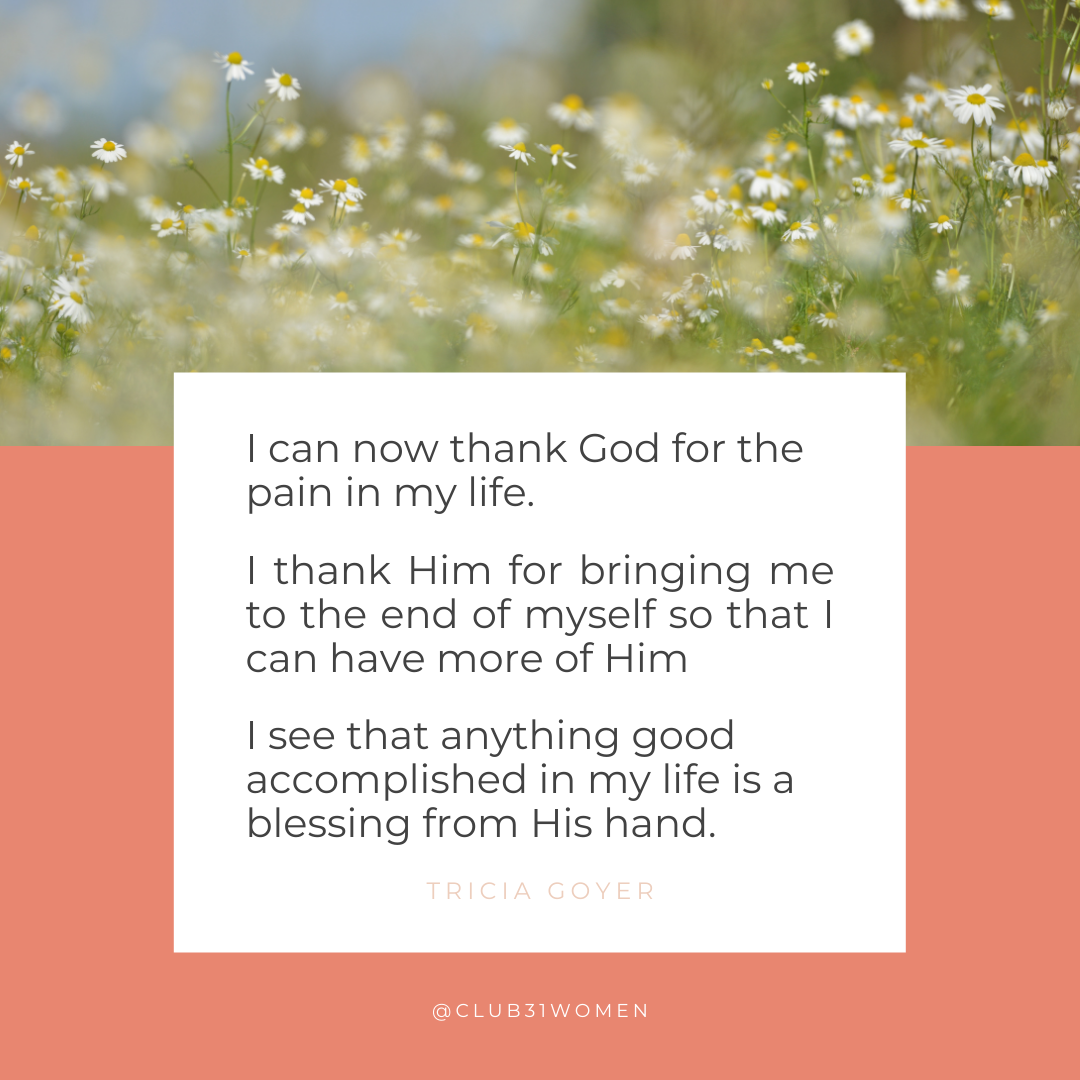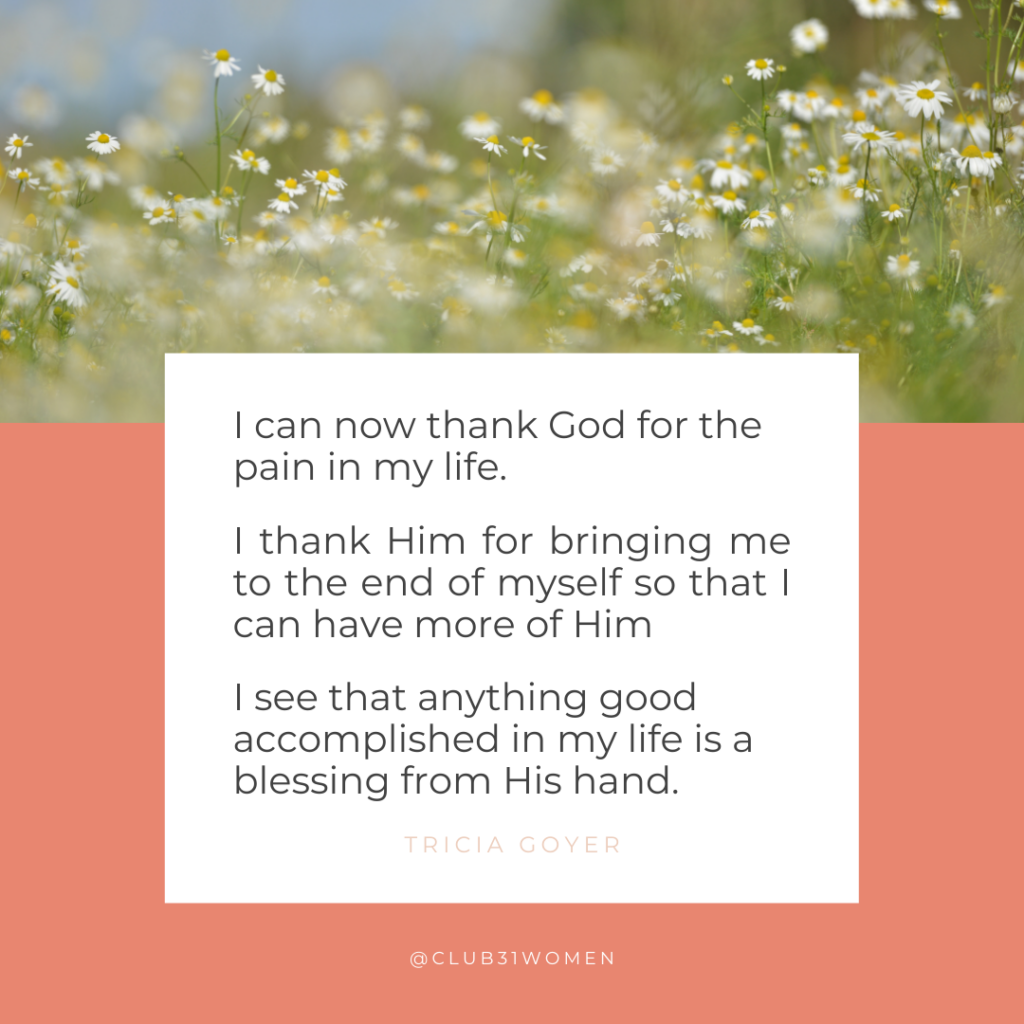 Here are ways you can find grace in dark moments:
Know that everyone is weak at times: Have you offered love to someone only to have it rejected? Most of us have, and it hurts. If you're in that situation, don't feel as if you always have to be strong. God understands when we are weak. He understands our hurt.
Take your hurt to God. Even when others may bring pain to your heart, God is there. He cares. Because of the heartache, the blessings I experience are even more precious now. And can even thank God for the pain. I thank Him for bringing me to the end of myself so that I can have more of Him. I also now see that anything good accomplished in my life is a blessing from His hand.
Stay hopeful. After our daughter turned eighteen, she chose to live with her biological mom. While it's hard, I understand her desire to find love there. I still cry for my daughter, and I long for our relationship to be whole someday. I also mourn because I know how different things could have been if she'd only opened her heart to my love and God's love. But for now, loving from afar and leaning in close to God is enough. I will always keep praying for my daughter. I want her to know that God is enough for her, too. I choose to cling to Him through the heartache. I choose to always have hope for both of us.
In His Word
"I know how to be abased, and I know how to abound. Everywhere and in all things I have learned both to be full and to be hungry, both to abound and to suffer need. I can do all things through Christ who strengthens me." Philippians 4:12-13
In Your Life
Have you offered love to someone only to have it rejected? Take your broken heart to God and ask Him to bring healing. Also, ask Jesus to show you how to love others better, too.
We Recommend
Tricia Goyer—author, podcast host, volunteer, homeschooling mom of ten children, and caregiver to her grandma—understands what it's like to be pulled in different directions with the longing and intention to do all things well. In the midst of chaotic circumstances (which all of us face), she's found uncomplicated but effective practices for nourishing the soul—because everything stems from the heart. Check out her new book Heart Happy: Staying Centered on God's Love Through Chaotic Circumstances.
What a beautiful, timely reminder that living with a happy heart is within reach for all of us. Tricia Goyer has anchored herself to God's love and hope in the middle of chaos. She writes as a faithful friend to help us do the same. This book won't weigh you down with more to do. Instead, it will liberate you to live in freedom, ready to experience the mercies of God each day.
– Arlene Pellicane, speaker, host of the Happy Home podcast, and author of 31 Days to Becoming a Happy Mom
Let's Connect
Tricia writes out of her passion for God and her love for family and others. The author of more than 70 books, she writes both historical fiction and nonfiction related to family and parenting including Happy Heart and The Grumble-Free Year. You can follow her blog or join her over on Instagram.