How God Speaks Through Us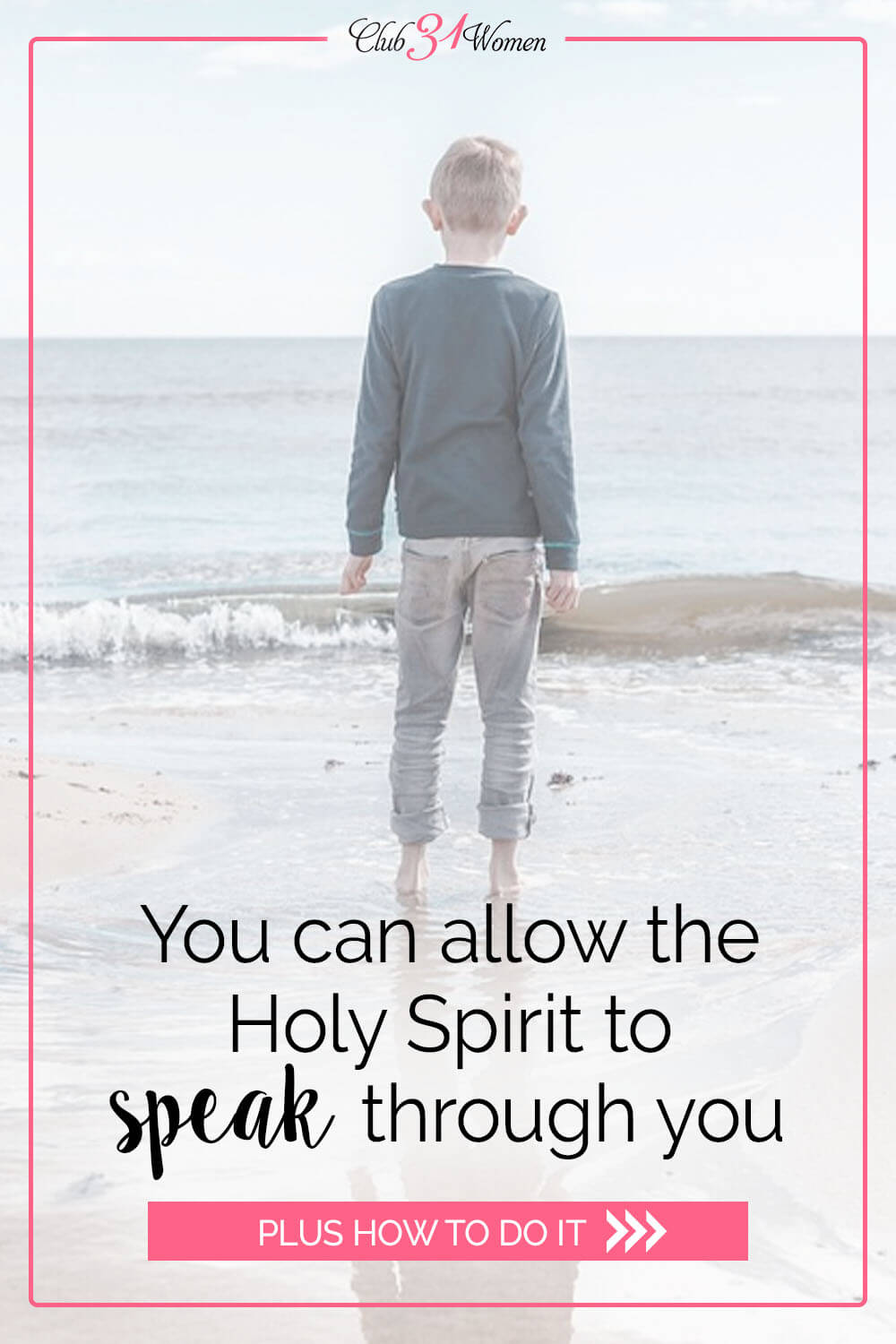 Do you ever feel stuck and you don't know what to say when someone is hurting? Pray, pause, and watch how God speaks through you!
"Do not be anxious beforehand what you are to say,
but say whatever is given you in that hour,
for it is not you who speak, but the Holy Spirit"
Mark 13:11 NIV
I sat on the side of my son's bed while he was intentionally hidden under the covers. He was grieving a situation in his life that wounded him deeply, and I knew there was nothing I could say that would make things better. So I did what I've heard we're supposed to do: Be present in his pain, offer understanding, but don't resort to pithy sentiments in an attempt to fix it or downplay it.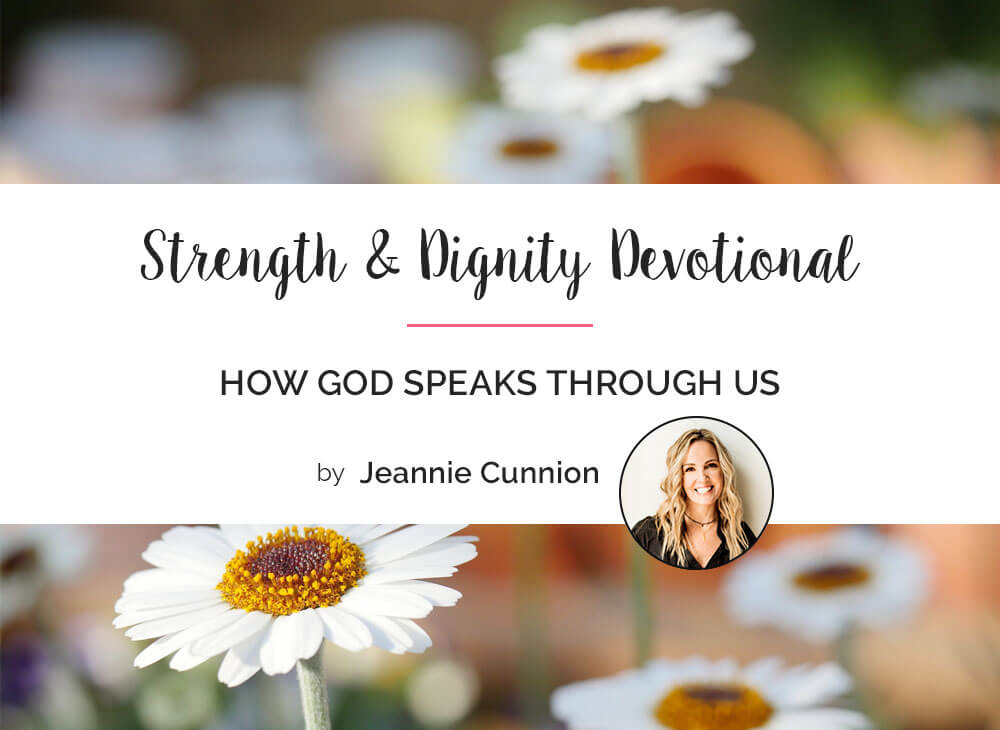 Is there anything worse than watching your child suffer? I don't think there is, and I think about how gutted God must have been as He watched His Son suffer for us on the cross. Yes, God intimately knows the way our hearts break for our kids.
I would have given anything to have my husband next to me on my son's bed because he always knows just what to say. He is a communication ninja. I believe this speaks to his tenderness to God's presence and his reliance on God's Spirit. But my husband wasn't home and looking back, I can see how that was the kindness of God. God wanted me to ask Him to speak through me. This moment wasn't on me, it was on God.
While we sat in silence, I prayed. I didn't pray aloud, I just whispered in my heart to the Holy Spirit. I prayed for my son to know God's comfort in his sadness and God's hope in his hopelessness. I asked my son's heavenly Father what He wanted His son to know. I asked Him to supernaturally speak through me because I knew this was a crucial moment in my son's life and I didn't know what he needed to hear. I had advice and good ideas, but my son needed more than I had to offer. He needed the Spirit's comfort and wisdom.
And here's what I want you to know: I didn't have complete faith that God would give me what I needed to say. As I silently prayed, begging God to help me speak His words of hope over my son, I wondered if it would "work." But I thought, What do I have to lose? As you can see, I'm filled with faith, until I'm not.
Several minutes later, when my son lowered the covers and invited conversation, the words God gave me were so unlike the mama-bear words I would usually use. So much so that I think I even surprised my son. God gave me what my son needed to know.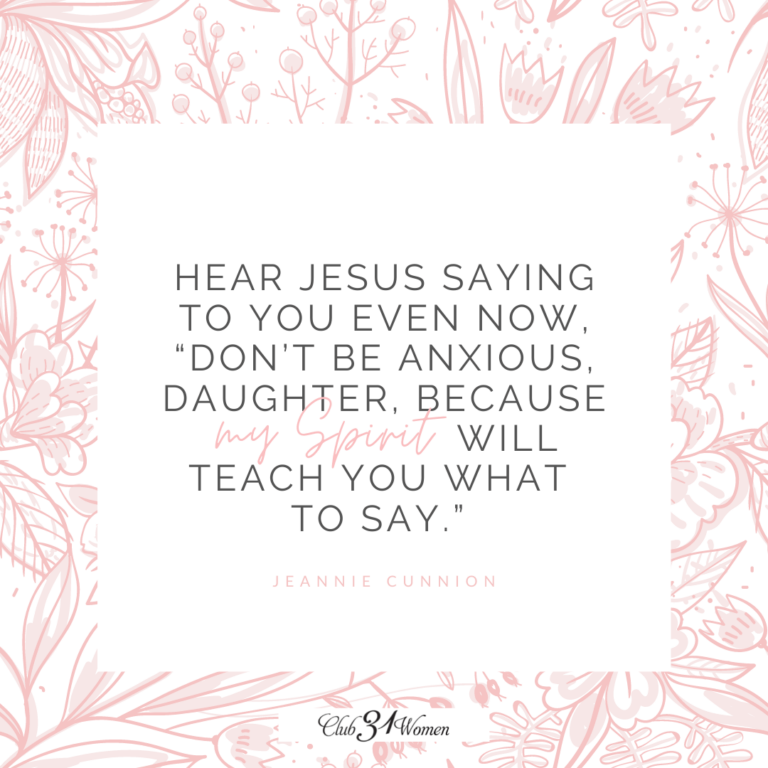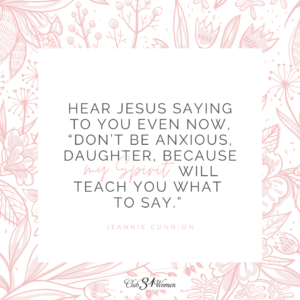 The Holy Spirit worked supernaturally in our hearts. He spoke through me, not because of anything I bring to the table or because of my great faith (as was demonstrated by my doubt), but because He lives in me and it's what He delights to do. He spoke through me because I made myself available to Him. He takes the thoughts of God and the things of God and He makes them known to us and through us.
We see a pattern of the Spirit speaking not just to people but also through people throughout Scripture, so we shouldn't be surprised that this is something He still does for us today. He speaks through us now if we offer ourselves as vessels.
The Holy Spirit is a skilled communicator
He knows what to say when we are at a loss for words or need to speak into a difficult situation. He knows what to pray when we don't know what we need or want. He can help us articulate the feelings we can't make sense of or are too afraid to say. He can help us speak in precarious situations.
For example, when Jesus was speaking to His disciples about being on guard when they are accused on account of Him and face severe persecution, He assured them, "Do not be anxious beforehand what you are to say, but say whatever is given you in that hour, for it is not you who speak, but the Holy Spirit" (Mark 13:11).
The assurance for us is that if the Holy Spirit can help the disciples speak in such dire circumstances, how much more can we count on Him to speak to us, and through us, in our daily struggles and darkest battles.
Hear Jesus saying to you even now, "Don't be anxious, daughter, because my Spirit will teach you what to say."


In His Word
My message and my preaching were not with wise and persuasive words, but with a demonstration of the Spirit's power so that your faith might not rest on human wisdom, but on God's power. . . . This is what we speak, not in words taught us by human wisdom but in words taught by the Spirit, explaining spiritual realities with Spirit-taught words. 1 Corinthians 2:4–5, 13 NIV
In Your Life
Can you identify a time when God gave you what to say? How does the verse above affirm that we are given Spirit-taught words?


We Recommend


Let's Connect
Jeannie is an author, a speaker, and shares the love of Jesus on her website at Jeannie Cunnion. She invites you to get to know her on Instagram @JeannieCunnion… pop by and say 'Hi'!