How We've Found Joy Even in a Season of Sorrow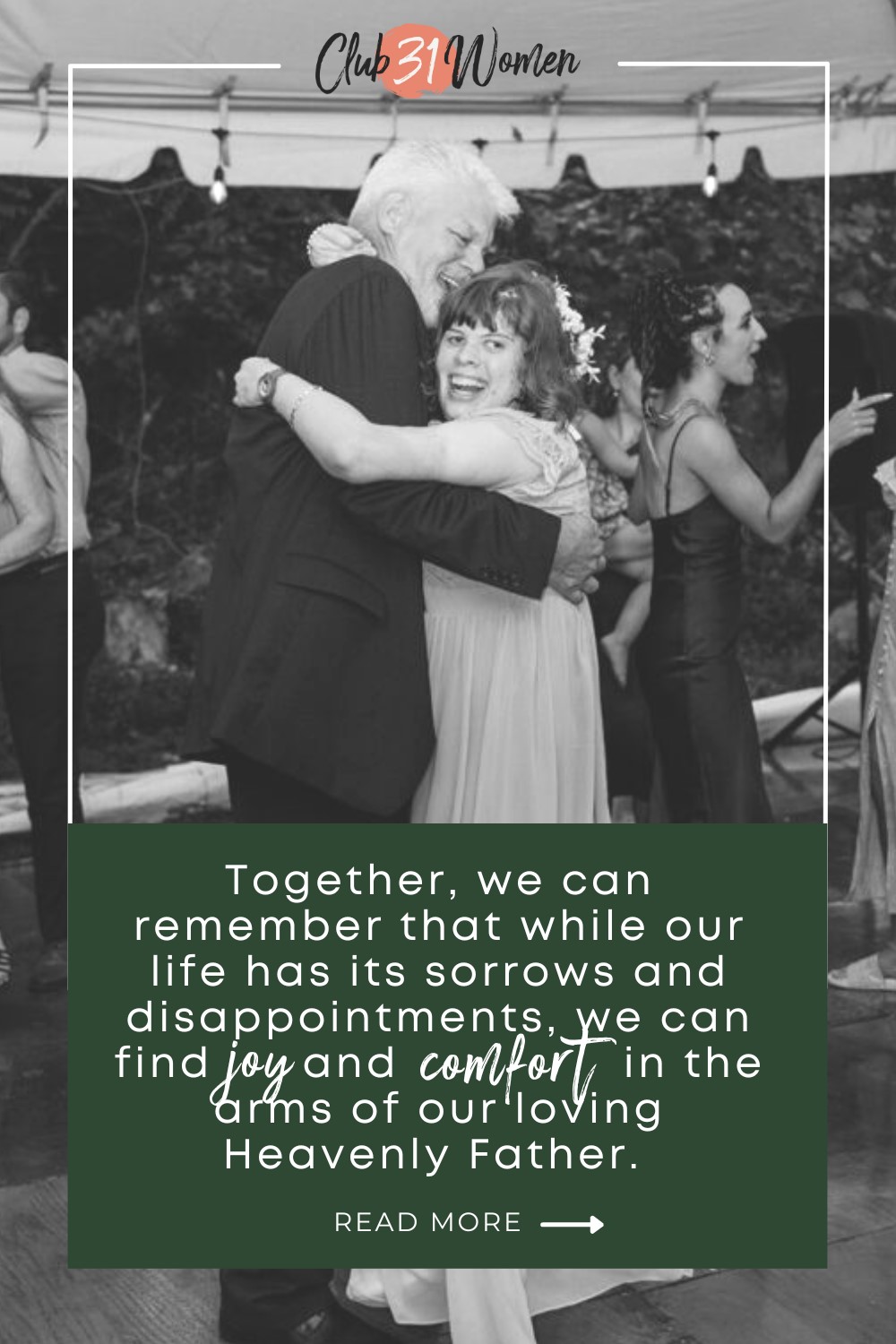 While our life has its sorrows and disappointments, we too can find joy and comfort in the arms of our loving Heavenly Father.
A time to weep,
And a time to laugh;
A time to mourn,
And a time to dance;
~ Ecclesiastes 3:4
She'll never walk.
It was one of the doctors' predictions that turned out to be true. Our youngest daughter has overcome many hurdles and discouraging prognoses in her 22 years—just not this particular one.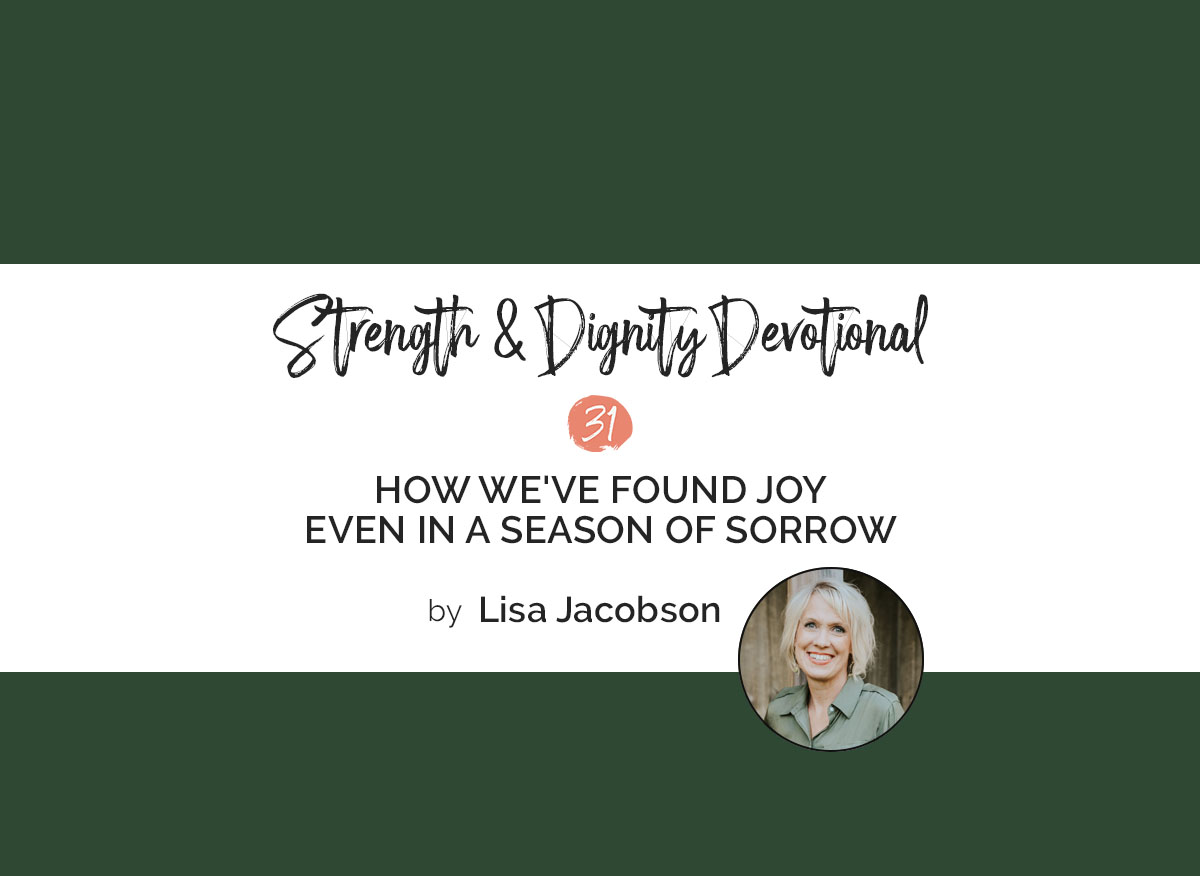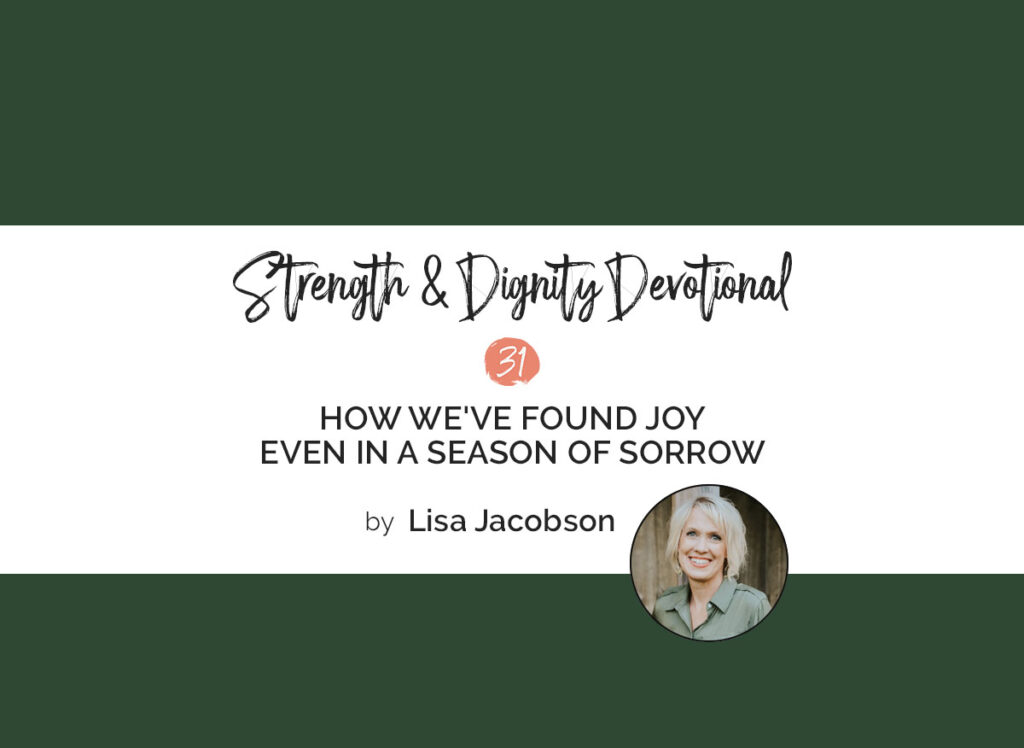 Her dangling legs don't work like she wishes they would—like we would all wish they would. So she relies on someone to carry her like a child or motors around in her electric wheelchair.
And yet this same daughter – the one who can't walk – loves to dance.
So when she learned there was to be a wedding in the family, one of the first questions she asked was, "Will there be dancing?"
Oh yes, there will most certainly be dancing.
And I watched as a delighted smile spread across her sweet face. Never seeming to pick up on the tears in her daddy's eyes as he considered the heart-wrenching challenge that lay ahead.
Such joy. Such sorrow.
All mingled together in that precious moment.
Yet, despite her disability, her dream did come true, and our dear girl got her dance. In fact, she danced all night- somehow not noticing – or perhaps simply not minding – that her experience wasn't the same as the others on the dance floor.
And while she danced, I laughed.
And also cried.
Filled with gratefulness that our daughter had a beautiful night to remember—at the same time, grieving over the things that would never be for her, this side of healing and heaven.
Laughter and Tears
How is it possible to be filled with joy and grief? Simultaneously?
Maybe that sounds strange to you. Impossible, even.
Then again, maybe you have been there. Maybe you are there.
If that's you today, I am so very sorry.
And then, if I could whisper one thing about a long season of sorrow: Try looking for those little moments of joy.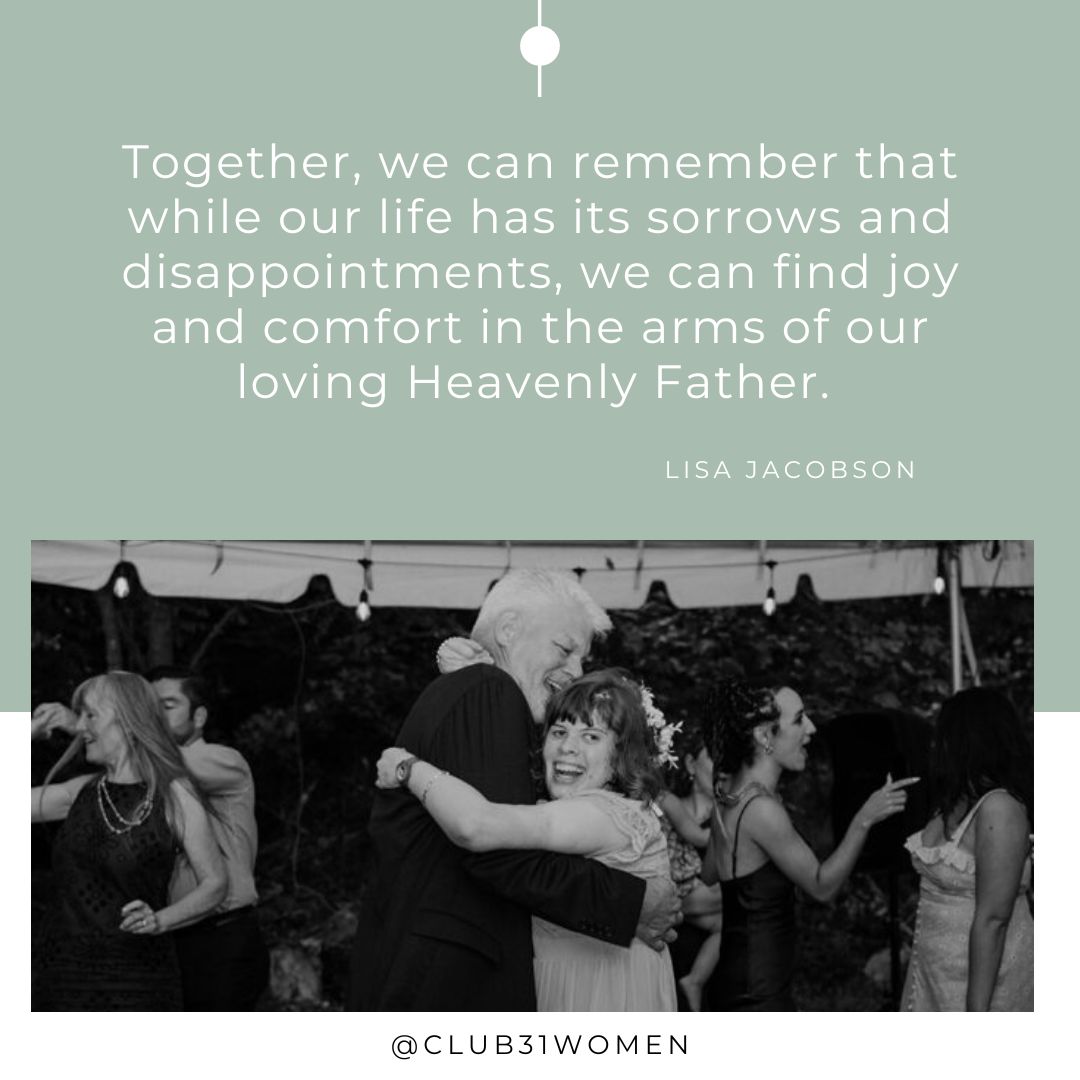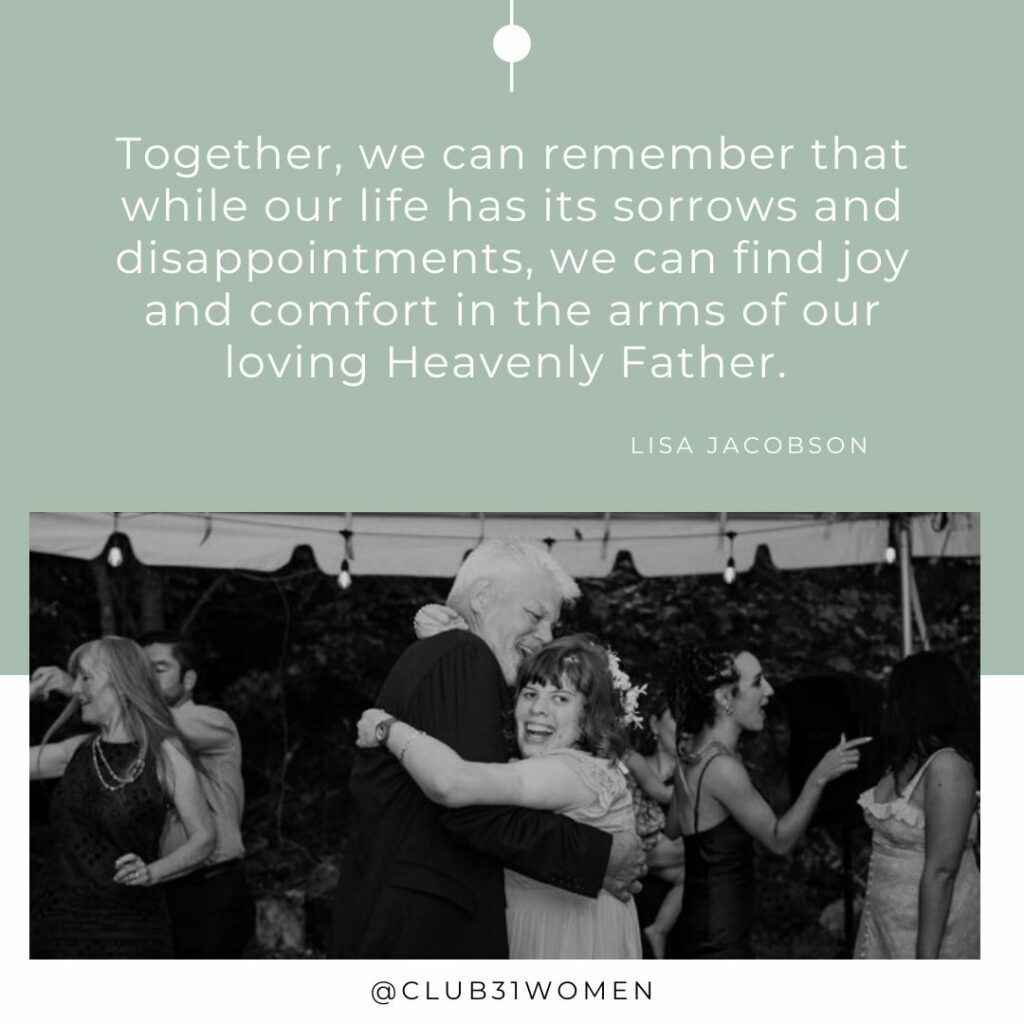 No, I'm not saying, "Look on the bright side," because that's not exactly what the Bible tells us.
Nor is it the same thing as simply having a positive attitude. Rather, I've found the comfort and, yes, even joy in recognizing God's goodness in the smallest of things.
For me, this means joyfully celebrating the wedding of the daughter marrying a good man.
It also means focusing on the flower girl…and not so much on the wheelchair that brings her down the aisle.
It also means looking up at the dancing child in the arms of her determined father…and not down at those swinging legs that won't hold her up.
So how about you? What does it mean for you?
Together, let's remember that while our life has its sorrows and disappointments, we too can find joy and comfort in the arms of our loving Heavenly Father.
In His Word
"Weeping may tarry for the night, but joy comes with the morning." Psalm 30:5b (ESV)
In Your Life
Do you find yourself in a season of sorrow? Yet, in the middle of your grief, do you recognize some of those sweet examples of God's goodness around you? Can you stop to give Him thanks for the gifts you see?
And if you're in a season of joy? Go ahead and celebrate!
We Recommend
Lisa and her husband, Matt, offer many encouraging parenting resources, including 100 Ways to Love Your Son & 100 Ways to Love Your Daughter. These practical books give you 100 specific, actionable ideas you can implement to show love to your children, no matter their age. And the best part? The short, bite-sized readings make it easy to start right now!
Let's Connect
You can connect with Lisa on Instagram for more biblical encouragement!