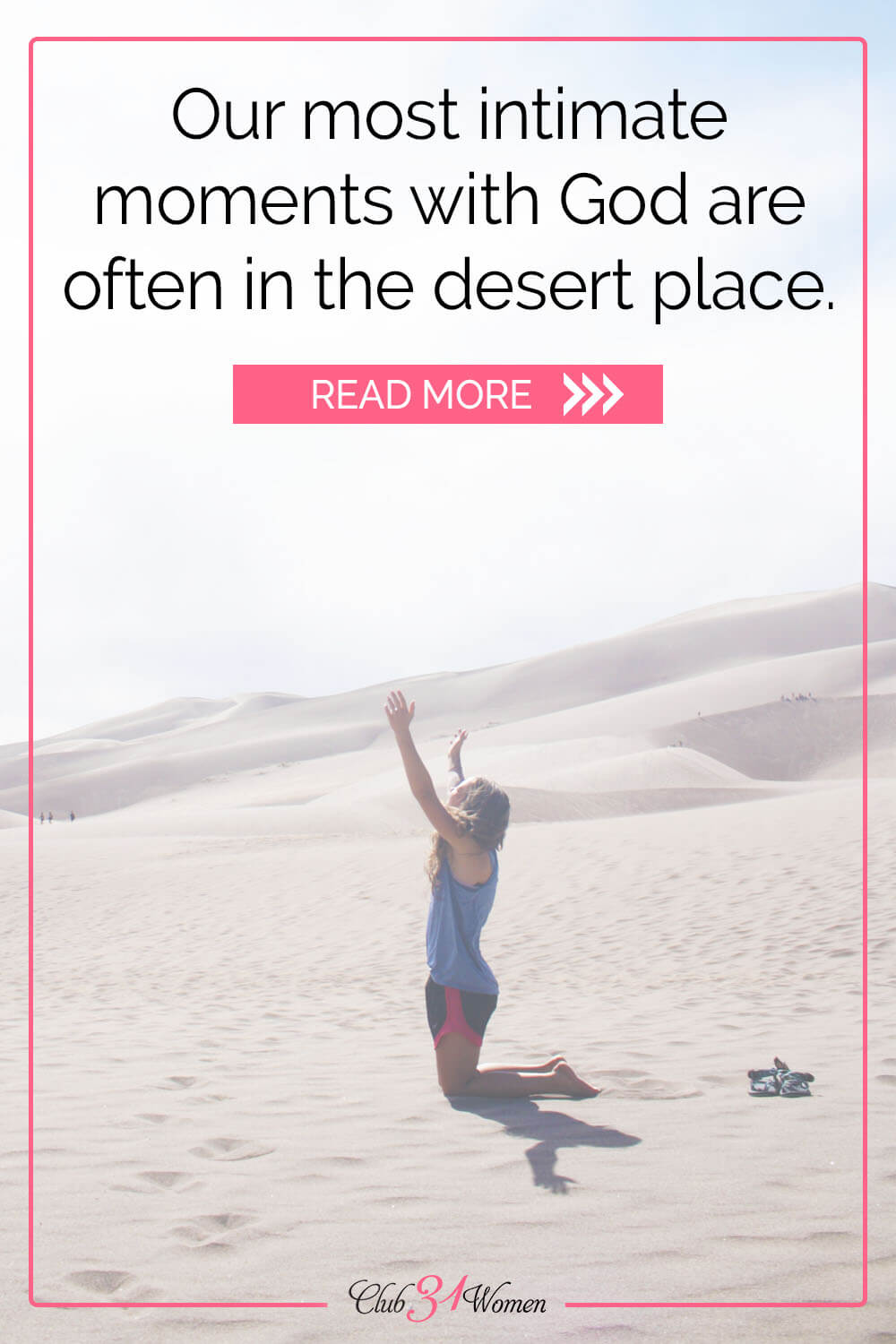 Walking through the desert can grow us in unimaginable ways and teach us to trust God at deeper levels.
"'My grace is sufficient for you, for my power is made perfect in weakness.'
Therefore I will boast all the more gladly of my weaknesses,
so that the power of Christ may rest upon me."
2 Corinthians 12:9, ESV
I've noticed, over my short 24 years of life, that as Christians, we are often called into the desert place.
No matter how strong your faith, your community, or your own spiritual will is – this is the place where God breaks us. It is a place of undoing. A place where we are forced to recognize our weakness and come face-to-face with the reality that we are sustained by God alone.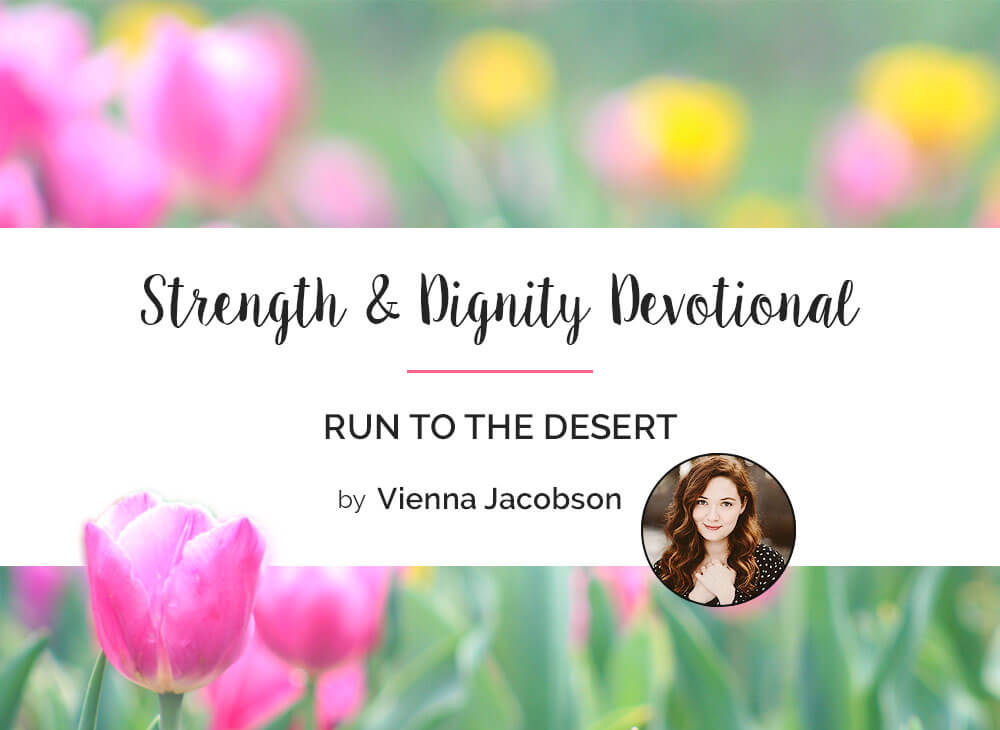 It wasn't until I went to college that I truly began to grapple with my inability to function apart from the grace of God. Growing up as a pastor's kid, I knew the nuts and bolts of Christianity, but I was also sustained–in large part–by my parent's faith.
My freshman year of college nearly broke me. A close family member died, and I began a battle with anxiety that has marked many hard battles. Yet, I think this season of my life was the first time I was truly called into the desert by the Lord.
Walking Into The Desert
The first part of the walk into the desert is marked with confusion. "Why would God ask me to walk through this?" is a common question. You can almost feel yourself passing by the last stream of water.
"Why would God ask me to go to a place without water? Without a way to sustain myself?"
Eventually, the weariness hits, you have nothing to sustain yourself spiritually. And I think here–in our undoing, in our despair–is where Jehovah Jireh (The Lord Will Provide) meets us. We were not meant to sustain these bodies, spiritually or physically. We are truly incapable of sustaining ourselves, even in the most simple ways. If Elijah, a great man of God, was sustained by the angels of the Lord after fleeing into the desert for fear of losing his life (1 Kings 19), how much more are we?
At some point in our journey into the desert, we are tempted to run back. We want the safety of that last stream, but our feet propel us forward, deeper into the desert. God knows your heart, he knows your struggles, and he isn't worried about your strength. He is El Shaddai (Lord God Almighty). He doesn't need your help. I think this is where our brokenness and unworthiness are made most clear.
In 2 Corinthians 12:9, Paul talks about this relational dynamic, "'My grace is sufficient for you, for my power is made perfect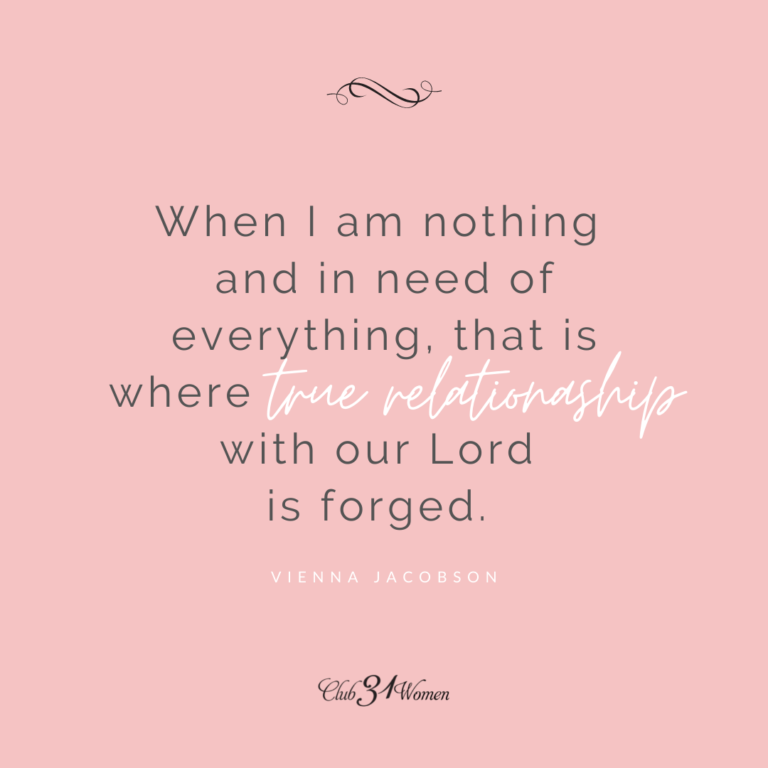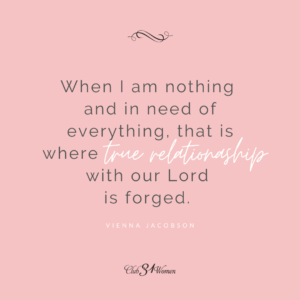 in weakness.' Therefore I will boast all the more gladly of my weaknesses, so that the power of Christ may rest upon me."
Where Healing Begins
One way or the other, by necessity, we find ourselves parched, dying, and on our knees in the desert. Here is where we recognize our need for him and where I believe the healing truly begins. Our most intimate moments with God are in the desert place. Where there is nothing left to sustain us, save our Lord and him alone.
Here, at the feet of our Lord, are the most precious moments of the Christian walk. Something is exhilarating about the mountain top, but here in the desert… that is where we see our Lord as everything he is. Our life, our joy, our peace, our understanding, our all-in-all.
When I am nothing, and in need of everything, that is where true relationship with our Lord is forged.
Like other normal people, I detest pain and truly try my best to avoid it, but the Christian life is riddled with trials and desert places, and I cannot avoid them. Slowly, I am learning to love the desert place. Because in the desert place, I become nothing, and he becomes everything, and it is the place where my life is most rightly ordered. The burden is lifted off me and shifted onto my Lord.
So Christian, are you in the desert? Do you feel like you've left the last stream far behind? Can you hear God's voice, gentle and low, calling you further into a place that seems void of life?
Run to that place. Run to the desert. That is where the Lord is.


In His Word
"Count it all joy, my brothers, when you meet trials of various kinds, for you know that the testing of your faith produces steadfastness. And let steadfastness have its full effect, that you may be perfect and complete, lacking in nothing." James 1:2-4, ESV
"Blessed is the man who remains steadfast under trial, for when he has stood the test he will receive the crown of life, which God has promised to those who love him." James 1:12, ESV
In Your Life
Does the "desert" in your life seem never-ending? Take time to reflect on past desert times, when a trial seemed like it was overwhelming, and mark how God met you in that time and moved you into a season of rejoicing. He is closer than you know!


We Recommend
If you are looking for consistent encouragement, I recommend the only book outside of the Bible that got my grandfather through 80+ years of life, My Utmost for His Highest by Oswald Chambers.


Let's Connect
Vienna Jacobson is based in Virginia, right outside Washington, D.C., working as the Digital Marketing Associate for The Philos Project, a non-profit focused on Christian engagement in the Near East. In her spare time, Vienna enjoys adventuring in what outdoors Virginia has to offer, discussing politics with friends, and drinking copious amounts of tea and coffee. While the East Coast has been her home for nearly 6 years now, Vienna has every intention of returning to the West to raise a family someday.